Hello
My name is Kriss MacDonald. I'm a photographer, designer, journalist, and dreamer. I'm British and American thus both Mum and Mom to my fraternal twins Luce and Theo, who were born in London. I affectionately call them my wild twins. Well, actually they are! I'm married to a geek genius. Welcome to my wild & slow life in a hidden valley surrounded by woods in West Sussex, England.
A tour of the blog…
Let me give you a tour and introduction to my blog Wild About Here where as a photographer and amateur naturalist I share the wonders of nature and beautiful places to visit in visual stories.
Let nature be your teacher" – William Wordsworth
Nature Diary – Here you can find monthly posts where I   observe and write about the different seasons including wild flowers, wildlife and gardens. Since 2014 I've also been recording the flowers in our valley and garden with the help of a growing library of nature books. Not surprising as we live in the middle of a nature reserve!
Wild Kids – I'm on a quest to inspire and teach my children to find happiness and balance in a technological world by enjoying the wild outdoors and becoming young naturalists. I include ideas for nature adventures, crafts and activities including spotter sheets. I explain why nature is so important for kids here. (This post was also featured on Amherst College's blog)
Escape – Walks and adventures outdoors whether visiting castles, gardens or the coast in Sussex and Kent.
The Hamptons, USA – We lived two years in the Hamptons, NY, USA where we discovered amazing nature trails and parks to visit.  Yes, I know everybody associates it with beaches and celebrities and not entire sand dunes moving, salamanders and swamps!
My photography…
As a result of my flower photography I'm working on launching a new business…details coming soon.
I recently completed a 180 page bespoke coffee table book on a British country estate including photography of the four seasons, the interiors, and the history of the house.
My nature and flower photography are available as prints on request. Once or twice a year I sell small prints and cards at a local fair.
I very occasionally accept working with brands on my blog such as Jord Watches, Robinsons, Asda, Parragon Books and Barrington Stoke Publishers. I don't accept guest posts.
Previously I worked as a journalist for AP and NBC News based in London, New York and Asia. I was Deputy Managing Editor of News Planning as well as head of Asia and Middle East News for Associated Press Television News. My years as a journalist included one on one interviews with two female heads of state (Benazir Bhutto and Corazon Aquino), overseeing news planning for the war in Afghanistan following 9/11, the Iraq War, global financial crises as well as a field producer in conflict zones. And here and there a fun fluff or celebrity story! I have a master's degree from Harvard, a BA degree from Amherst College, and a diploma from the Beijing Language Institute now known as the Beijing Language and Culture University.
Wild About Here is a blog about outdoors and nature adventures, beautiful places to visit, and living creatively with camera, kids, & books.
Indoors our home is filled with books, art, crafts and photography projects. And more books. But also one of my great but simple pleasures is cooking a meal for family and friends to sit down and enjoy together at a table in the kitchen or in the garden. Luckily my husband does the washing up!
Welcome – do join us.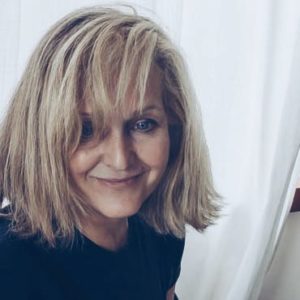 Say hello on Google+, Twitter, Instagram, Pinterest and Facebook
NOTE: Please also see my disclosure and privacy & more pages.
IMAGE CREDITS: Any images by Wild About Here must always be credited and linked back to the original post – and, of course, I own the copyright on all images (unless otherwise noted). If you have any questions or would like permission to use them then contact me first. Any printables can be used for non-commercial purposes only….in other words they're free and available for personal use only. If you would like to use them in a blog then they must be credited and linked back to the original post.