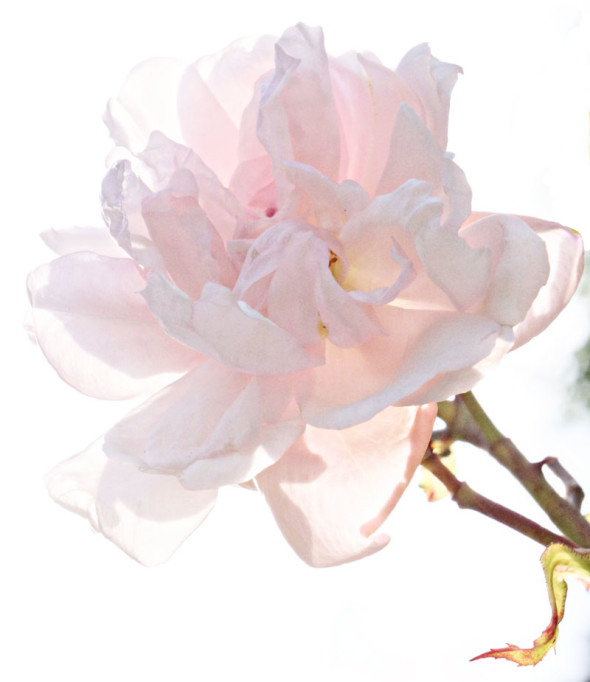 I find there's something cool and beautiful about the effect of sunrays and light on flowers. When I did a post recently on the naturalism of English gardens the petals of a pink rose looked translucent and delicate with the sunlight behind them. This is another version of the same pink rose with the light shining through the petals.
I remembered when I took masses of photos of a Magnolia tree earlier this Spring in the Hamptons that my favourite shot included the brightness of the sky in the background.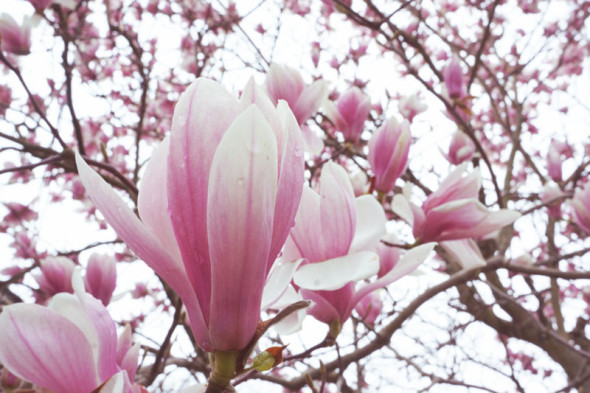 So last week I started experimenting with a vase of flowers. I set it on a windowsill in the bright sunlight. I then I took a series of pictures overexposing on purpose.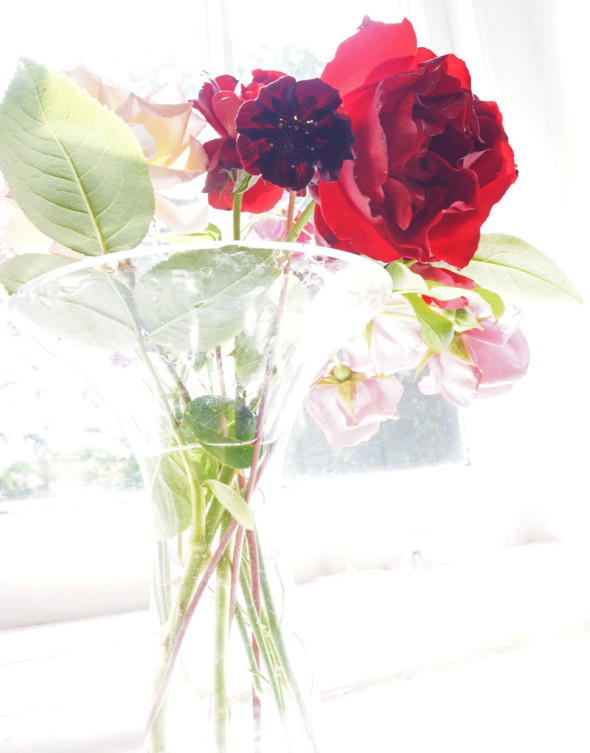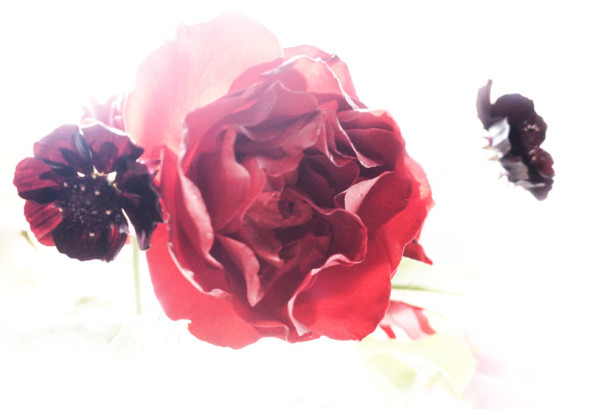 This week I met up with Charly from a PodcastDove.com, Annie from Manneskjur.com, and Victoria from SouthbourneGardens.com at RHS Garden Wisley with the aim of roaming around taking photos. And chasing all our kids as they dashed around the nutty Mummy photographers. (More about this in the next post!)
Of course I had to get sunlight playing on a red sunflower.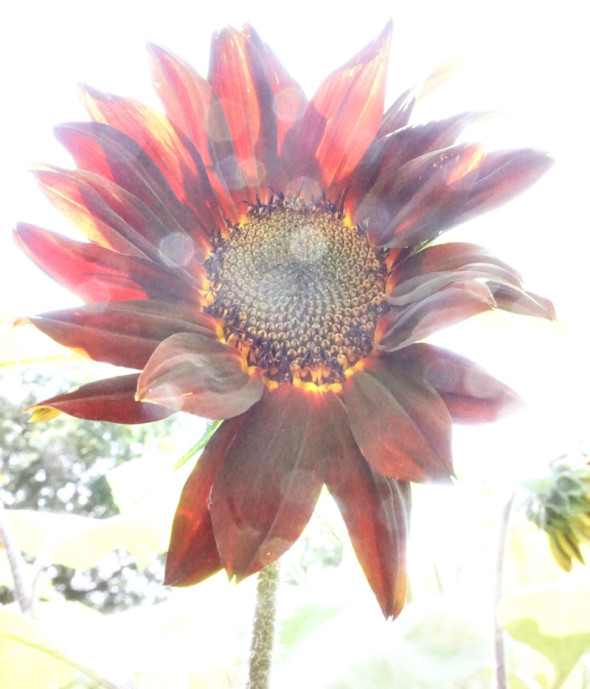 And if they're wondering what I was trying to photograph when I was lying on the ground on my back, still laden with three bags, it was this cluster of pink roses (below) with the light shining on them.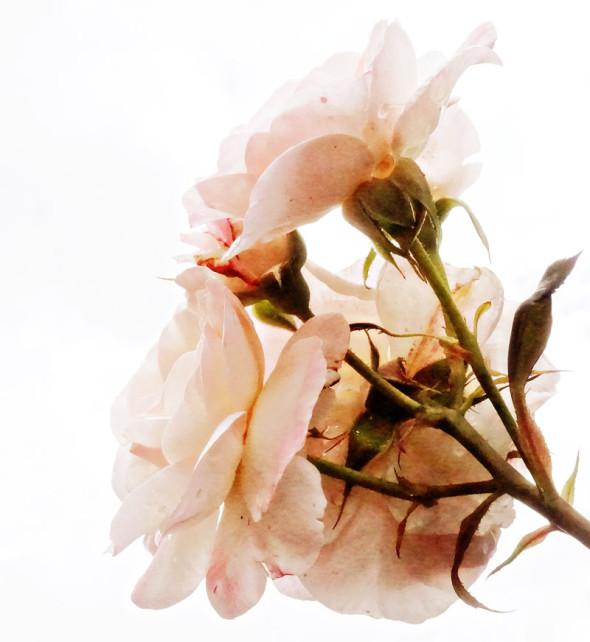 Sometimes a blue sky can create a vibrant setting for flowers. These roses were also at RHS Wisley.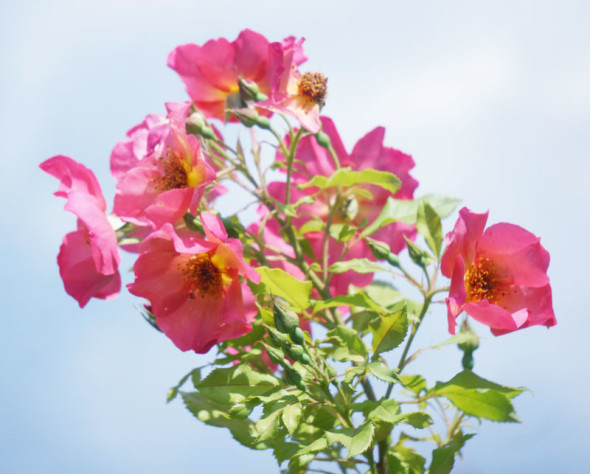 But I like the simplicity and delicateness of roses when I use too much light as their prop. Overexposure is my friend as it obliterates all the background so I can just capture the flowers by themselves.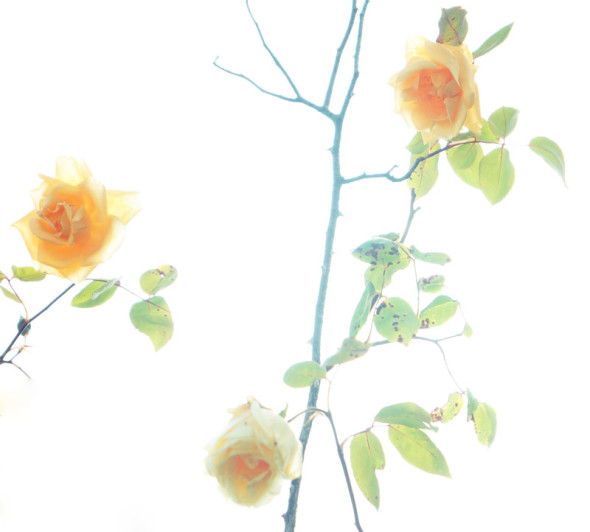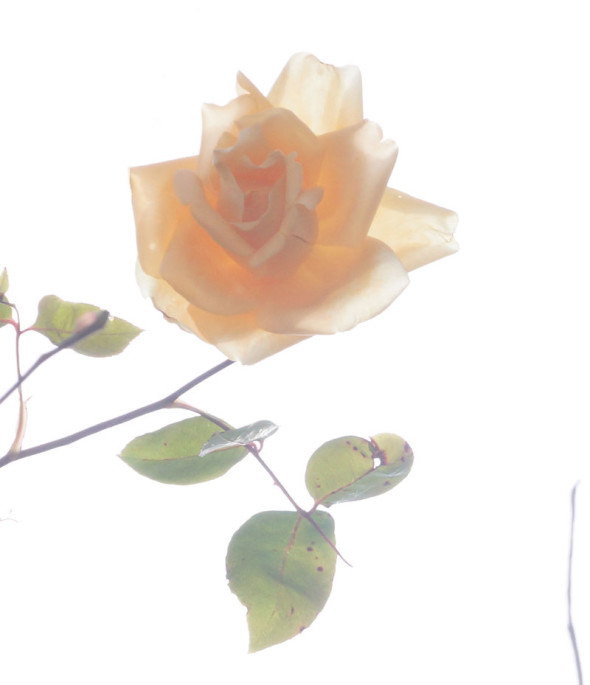 And in this last picture the two roses were actually in a vase on a table…outside in very bright midday sunlight!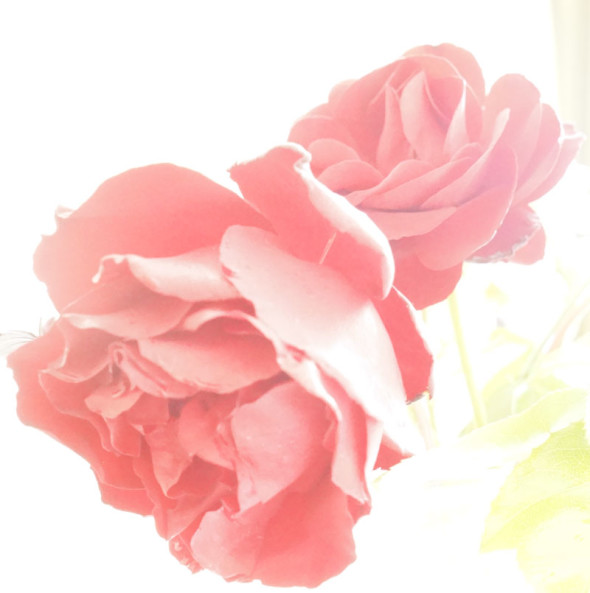 I'm also linking up with Manneskjur's How Does Your Garden Grow? and Podcast Dove's Alphabet Photo Project. L is for light on flowers.