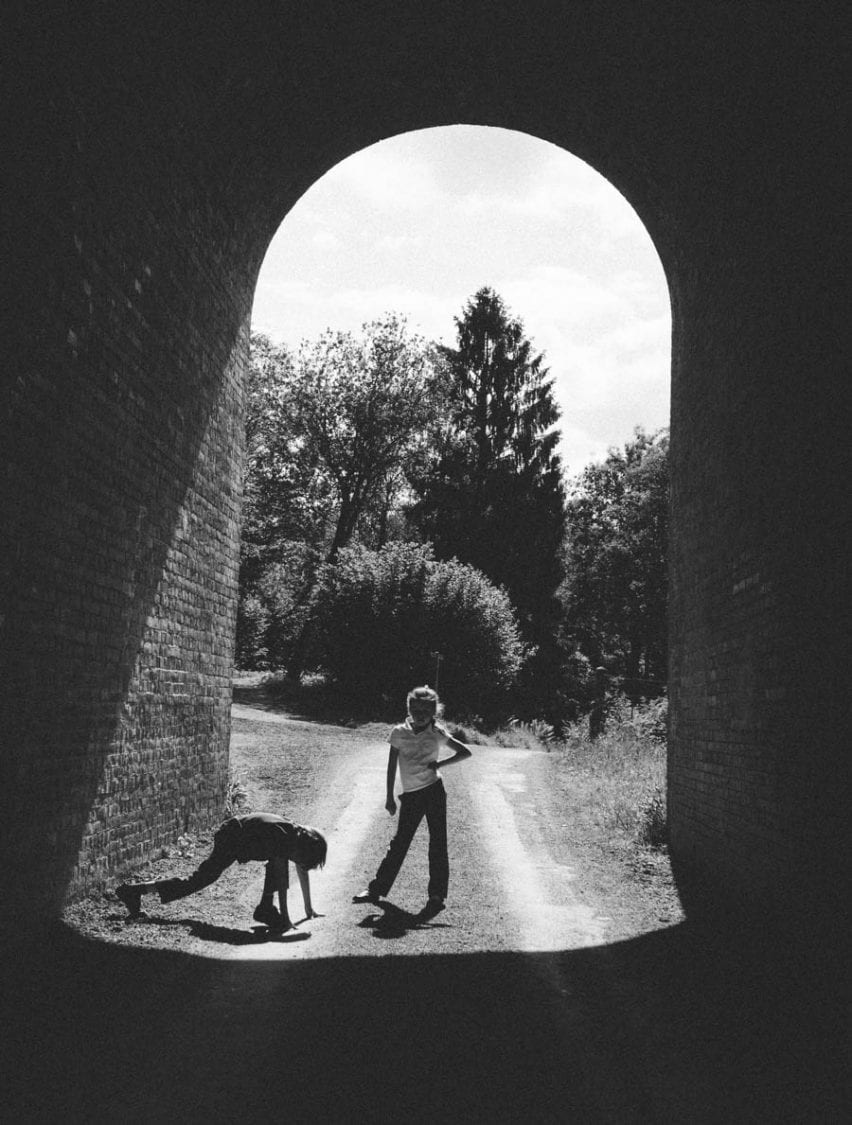 There's a small railway bridge over a dirt track road near the woods. Theo likes to shout under it to listen to his voice echo. Luce likes to sing. She's always singing, but she makes up her own tunes and lyrics. This drives Theo crazy more often than not, but this time they decided to dance together.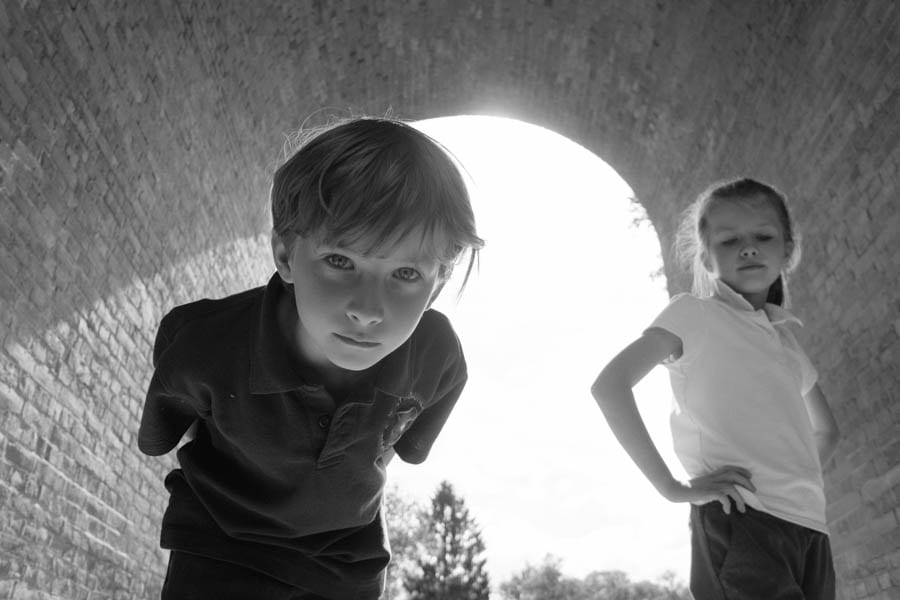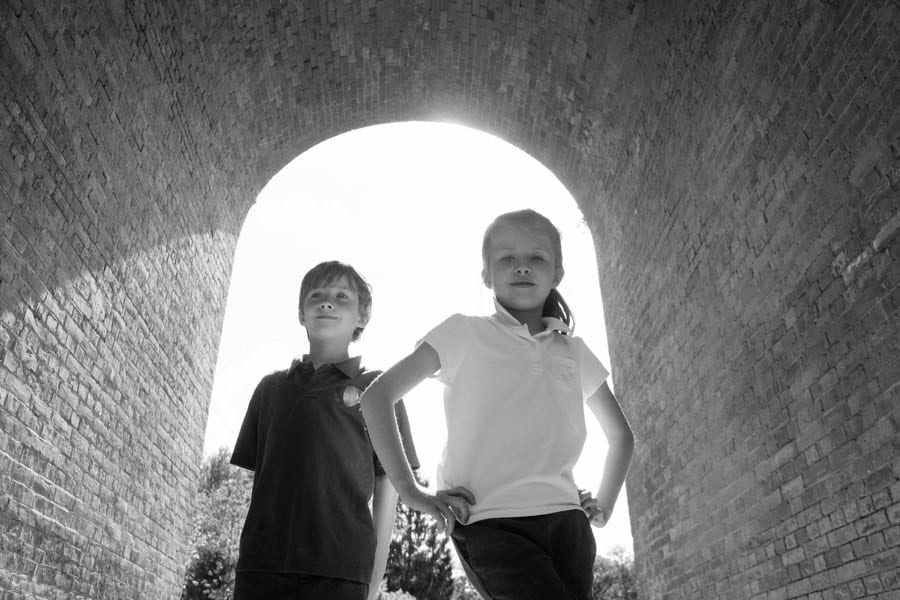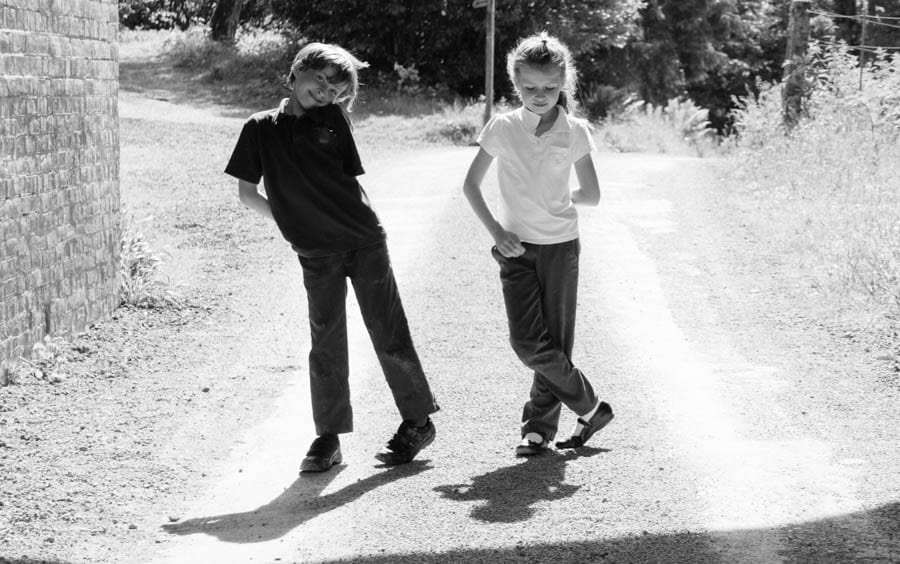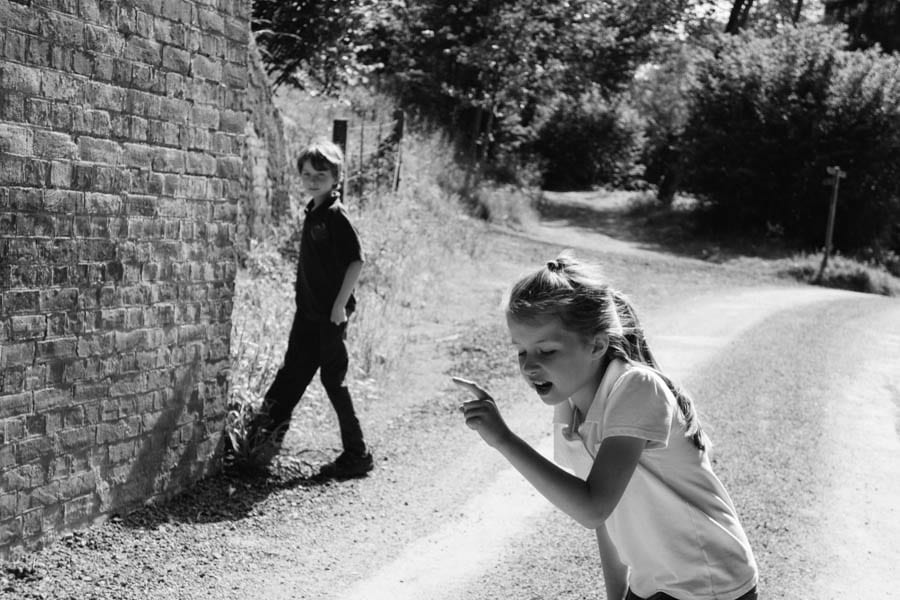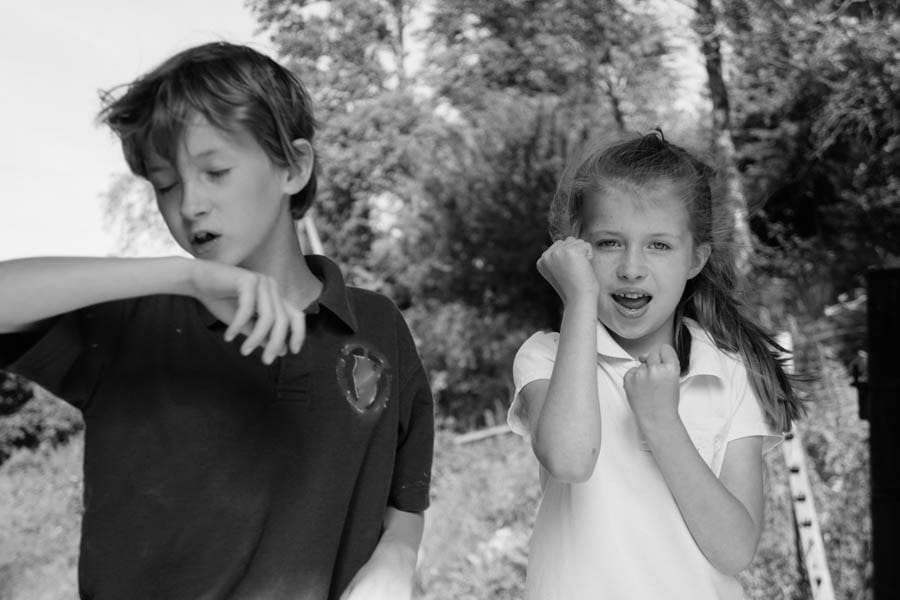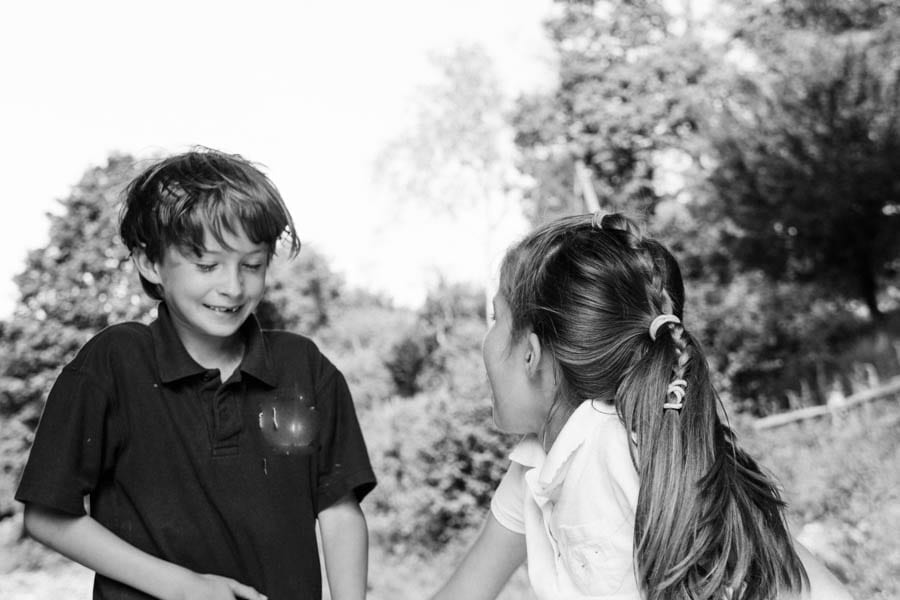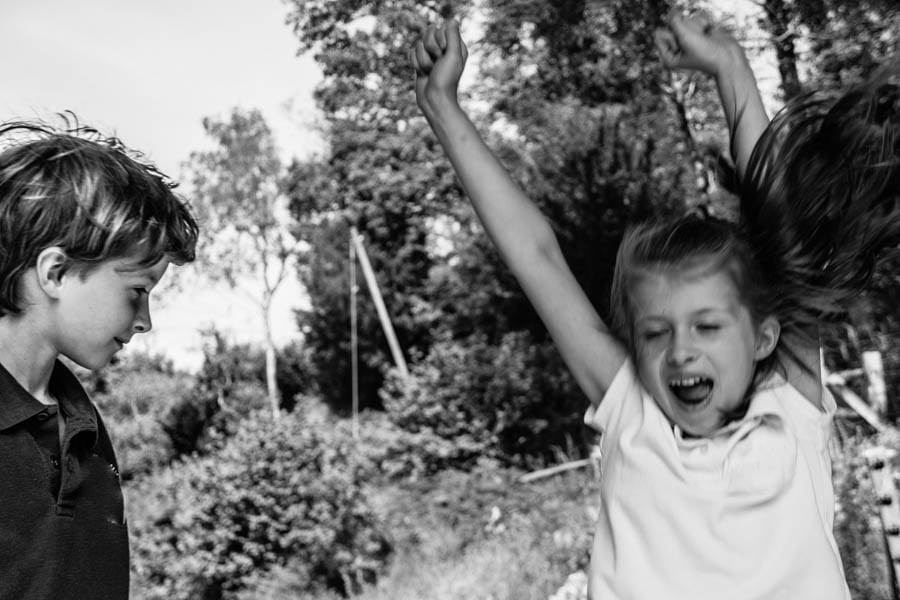 I love watching my twins dancing together. Just pure joy.
This is my June 2015 monthly photo post of my twins Luce and Theo in black and white.