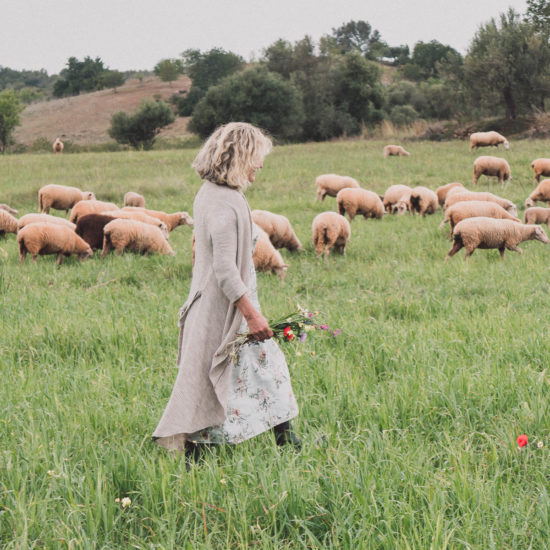 Hello…I'm Kriss.
In my botanical art photography and designs I capture the momentary beauty of flowers and nature as they appear and fade throughout the year.
Each one is a seasonal story. Now based in the Algarve in Southern Portugal, I seek inspiration with nature walks and in the garden, observing and embracing the colours and rhythm of each season.
Most of the flowers and nature finds in the botanical photos are wild, locally sourced, grown in my garden and some dried in my studio. I create my botanical art compositions with this flora usually on canvas or wooden backdrops. They are then shot in natural light. A moment in nature's time captured.
I'm especially wild about wild flowers and how they are essential and beneficial to the environment. I study, identify and collect native wild flowers to have a better understanding of their seasonal cycles and habitats.
Wild About Here by Kriss MacDonald
Large Giclee prints of my botanical art photography are currently exhibited and available in the Algarve at Quinta Bay (Jim's) in Almancil and the Corte Real Art Gallery in Paderne.
I'm also creating botanical style designs for fabrics and a lifestyle range. The designs and patterns are based on my seasonal floral art photography.
Textiles, home accessories and limited edition prints will be available soon on Wild About Here. I will give updates in future newsletters.
My Story
Back at home I live in an old farmhouse in the Algarve countryside surrounded by orange orchards and wild flowers. I have a studio in our courtyard…but it's never quiet here as I have wild 'tween' twins, a geek genius husband who works in another annex, my mother in a cottage in our garden, a sweet dog who is my constant shadow and a feral – now home loving – kitten we rescued when he was 3 weeks old.
Here I'm planting a flower garden from scratch after it was left abandoned for years, although it's filled with fruit trees including olive, carob, orange, lemon, plum, loquat, fig and even an ancient grape vine outside my studio. And slowly I'm repainting and fixing up the inside of our house.
I turned to recording nature and flowers with my camera after a career covering conflicts and breaking news stories with AP and NBC News in Europe, USA, Asia and the Middle East. I have a BA degree in Art and Art History from Amherst College, a diploma from what is now called the Beijing Language and Culture University and a Master's degree in East Asian Studies from Harvard.
My twins were born in London but since then we've lived by the beach in the Hamptons, USA, in the middle of a nature reserve in Sussex, England, but are now settled in the Algarve, Portugal.
My blog
Passionate about the importance of nature in my twins' lives, I started writing about outdoor adventures with kids in my blog. I believe that children who explore and learn about the wild and beautiful outdoors will grow up wanting to protect it. Amherst College featured my post on the importance of nature walks with kids. I also record and photograph flora and fauna where we've visited and lived. You can find out more about my blog here.
You can read more about me in the following recent features: Curly Carrot Interview (2019) and Mimo Food Feature (2019)