I'm a huge fan of Google Plus so I've been writing a series of posts with Google Plus tips to help other Mum (and Mom) and Dad bloggers – as well as non-parent bloggers! I wish I had known many of these tips when I first joined Google Plus. Even though I have a much better understanding now about Google+, I'm constantly learning new tricks or things you can do which I'll pass on in future posts.
If you're just joining Google+ – or not sure if you should – then read my post on why bloggers should get on board. Will it help your blog show up in search? Then start engaging…that's what we call talking on Google+!
Why join? Why engage?
Then make sure you know how to format your profile.
How to fill in your profile
One of the great things about Google+ is that you can manage your circles – sort of like having lists of different groups and interests that you follow and engage with on this social media platform.
Part 1: Google Plus Circles – what's it all about?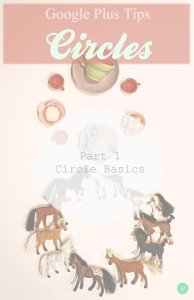 Part 2: Managing your circles
How do you find interesting people to circle and follow on Google+? Who should you circle?
How do I find people on G+?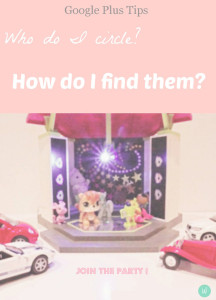 Whether you're active or a beginner here's 10 do's and don'ts that might help you understand Google+ etiquette better.
10 do's and don'ts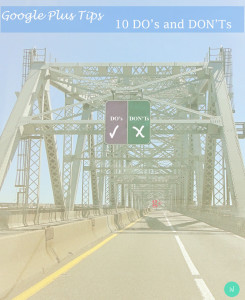 If you'd like join me on Google+ then you can find me here . If you want to chat with me on Google+ make sure you +'my name'!
Look out for some more updates with Google+ tips.