I'm not big on resolutions (I tend too often to break them) but here it goes…I will be taking one photo a day in 2015 and recording it in a weekly photo diary. I have to admit I failed last year after my move back from the US to the UK and various personal factors derailed my efforts. I often take hundreds of photos per day but the aim here is never to miss a day. Not as easy as it sounds.This time I'll also try to just call it The Photo Diary. I kept changing my mind last year so my weekly Project 365 posts had a variety of names such as The Week that Was in Photos – definitely too long and clumsy – or Photo Journal – hmmm – and Weekly Photos – first post only.
So here's my first photo diary for 2015. It's only 3 days for week 1 as all of us in Project 365 post every weekend.
I'm beginning with a black & white portrait of a friend's flat-coated retriever. She's really just a big puppy as she's only about 7 or 8 months old. We were taking care of her and her Mum over the holidays.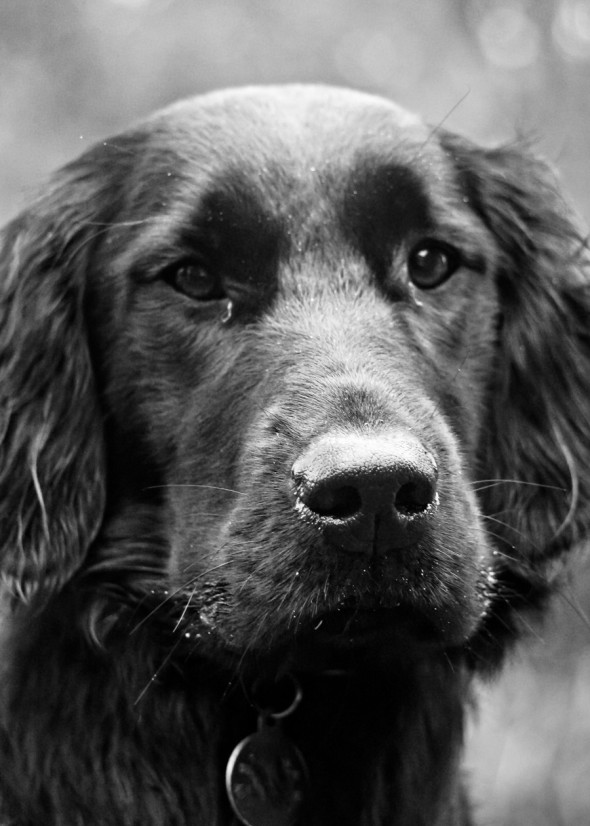 Yesterday we fixed a bird feeder and put out food for the wild birds who visit our garden. I then put out some dried mealworms for this singing robin who hangs out near the barn and would probably be chased away by the robin in our garden. (I recently posted a free printable card with a robin if you need any thank you notes).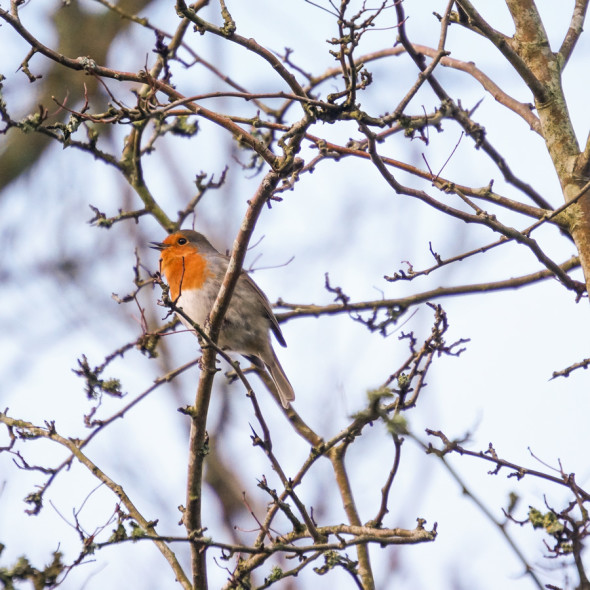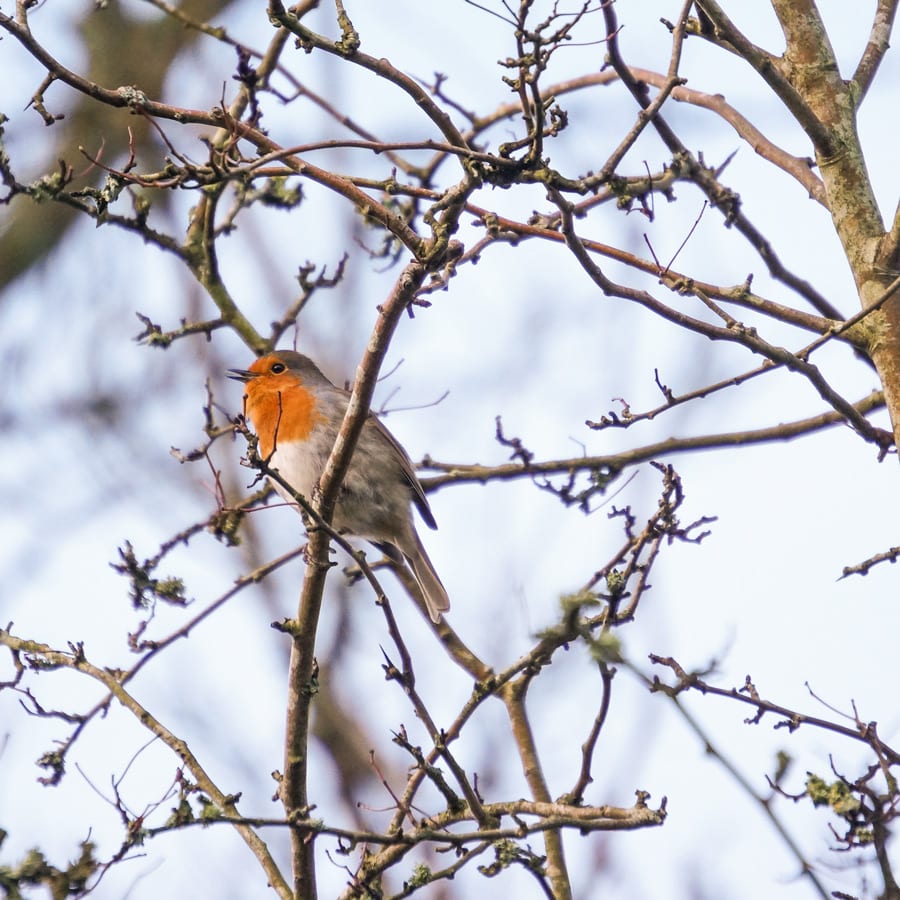 Theo was out in the rain today playing with his new remote control buggy. His t-shirt was another Christmas present.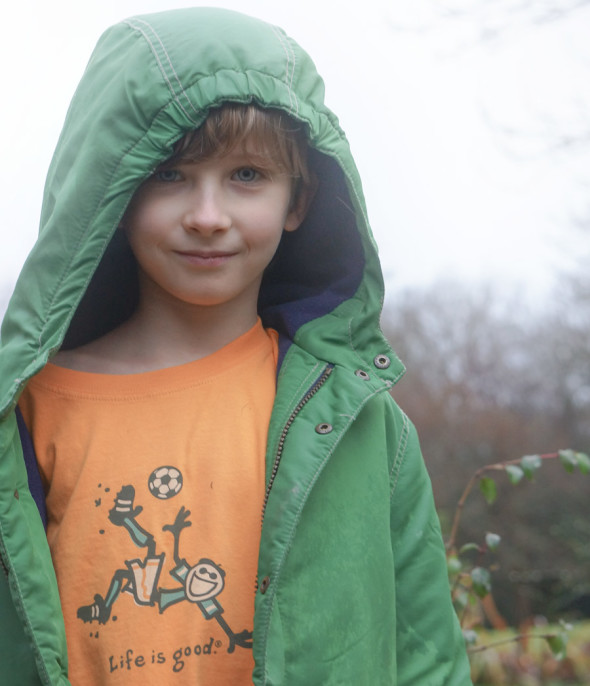 I wish everyone a 2015 filled with days where you can simply say, 'Life is Good.'