We've been enjoying country life as usual this week.
But we were indoors Sunday morning. We had an early start as Theo and my husband were both participating in a Shorinjiryu Renshinkan tournament. This form of traditional style karate is rather beautiful to watch. The black belts also put on a kata display with choreographed defence and attack movements.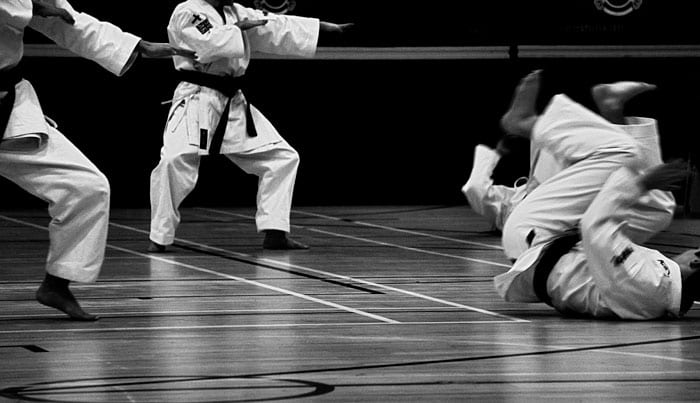 We continue to monitor the twigs with buds growing in jars of water in our kitchen. One of the ash buds has started to flower.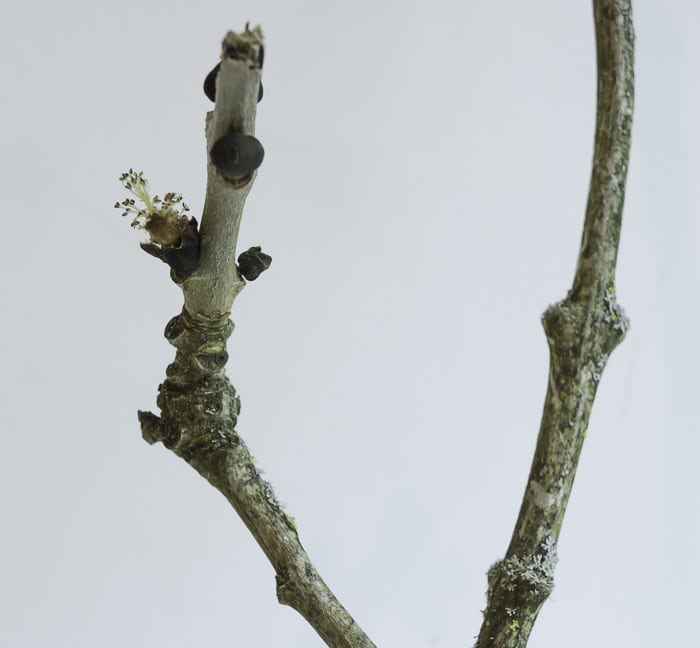 On Tuesday Theo stopped to admire this Jaguar E-type.  I always think of 60s pop stars and celebrities cruising along country lanes when I see one of these classic cars.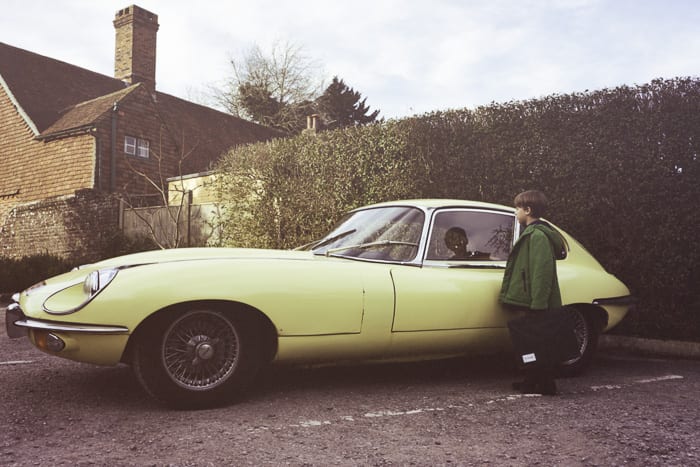 I'm not sure what type of hen this is with it's feathered legs but I find they have a rather amusing chicken walk.  Perhaps a Brahma? There are quite a few of them at the stables where my daughter has riding lessons. A turkey watched Theo relaxing nearby.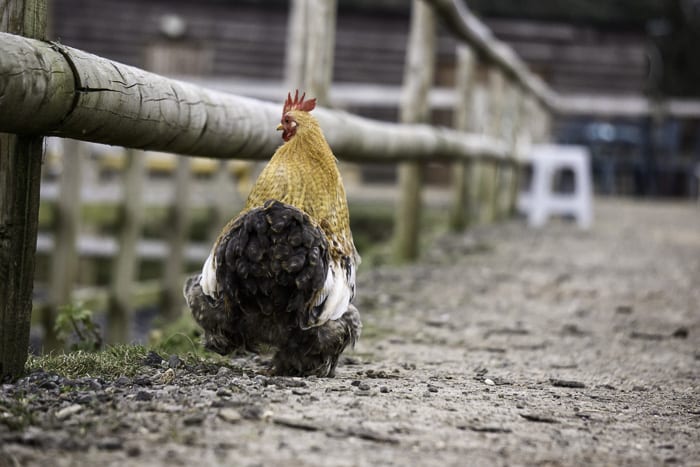 On Thursday I was out taking photos of flowers again. This is a Camellia shrub enjoying the sunlight. I was surprised to find a rose bud too.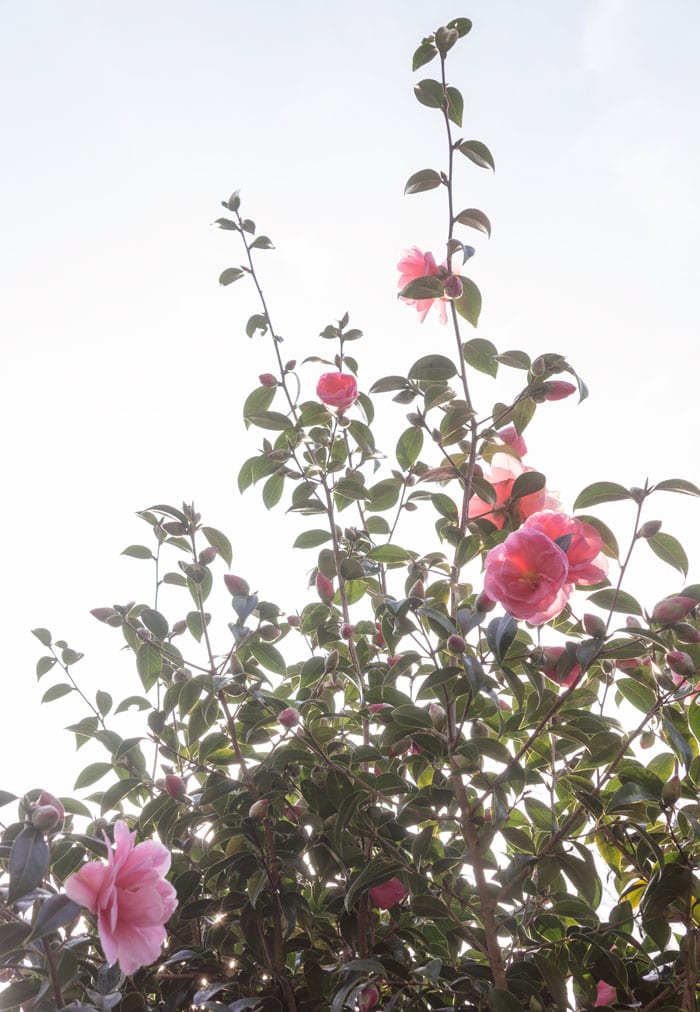 On Friday after school I managed to sneak up and capture Luce and Theo hanging out in their outdoor den. Theo was playing on his tablet! On Tuesday I let them have dinner after dark in this mini fort of theirs! A lovely bonus of living in the countryside is that my two have been able to build a special hideaway amongst the trees.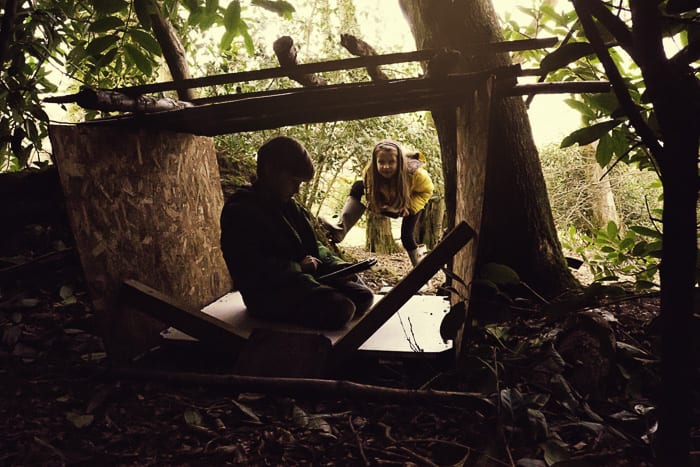 Briefly the sun came out Saturday on an otherwise grey day and colder weather. Hellebores have also been enjoying the end of winter. Hopefully it'll get warmer again this coming week.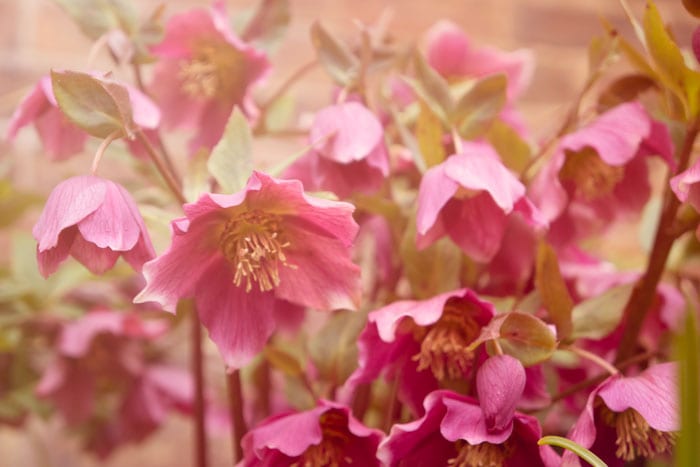 This is week 11 of my weekly photo diary – March 8th to 14th, 2015 – and also part of Project 365. Wishing you a lovely week ahead whether you live in the country or the city!