To say it's been rather a crazy week is an understatement. My daughter saved our home from being burnt down and I changed the name of my blog for starters.  This week's photo diary is sort of a 'behind the scenes' recap of the week while Over there to Here became Wild About Here!
Last Sunday we were rebuilding a bird feeder platform and this site was still called Over there to Here.  I'm hoping to post later this week on the reasons for the name change.  My favourite image of the cheeky robin dealing with the blue tits is actually in the previous wild birds post where we prep for next weekend's Big Garden Birdwatch.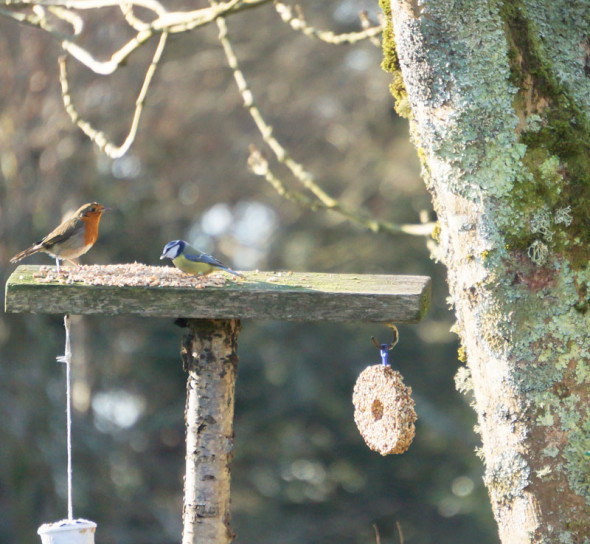 Monday's plan to become Wild About Here had to be delayed due to some hiccups in the redirecting. Meanwhile school runs continued and this was the smiling face of my son when I picked him up.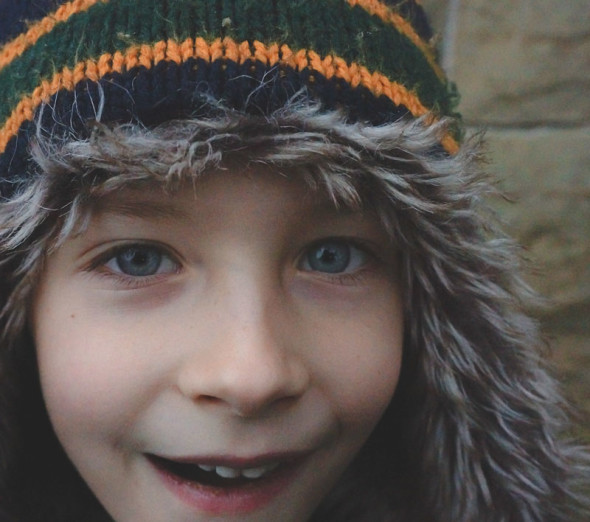 My wonderful geek hubby stayed up late Monday to sort out the domain change and on Tuesday morning Wild About Here was live.
I love taking photos of the horses and animals at the stables where my daughter Luce is learning to ride. This is a photo of a rescued baby turkey from a couple of months ago. I'm including it in this week's photo diary because….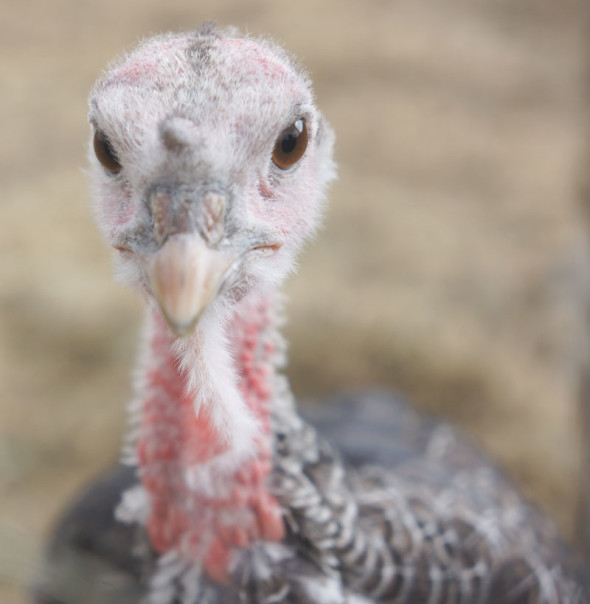 This is what the turkey looked like on Wednesday.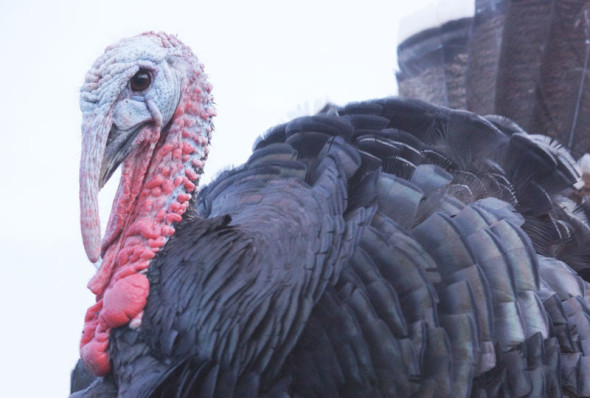 Thursday…oh Thursday.  We were very, very lucky.
I was going to do Luce's hair as usual when we arrived for her ballet lesson but at the last moment decided to do it at home instead. Theo was at a playdate so there was no arguing or silliness as normal in the back of the car when we set off down the drive. Luce remarked how much smoke was coming out of our chimney as we were passing our cottage. I decided to stop the car and go back inside to check the fire in the woodburning stove.  It was burning fiercely but looked okay so I returned to the car. I glanced up at the chimney as I got back in the driver's seat and there were huge flames coming out of it. It looked like an enormous burning candle!
I ran back inside the house – ordering Luce to stay outside – and began pouring small glasses of water slowly on the wood inside the stove while I waited for the fire brigade. Unbeknownst to me this meant that it produced steam that helped control the chimney fire. I also kept dashing outside to make sure the roof wasn't burning! Long story short firemen arrived and carefully extinguished the remaining fire in the chimney with a hose up it.
Luce was the heroine. She observed the unusual amount of smoke and told me. If she hadn't glanced up. If she hadn't noticed. If we had left five minutes earlier. If… It was perfect timing in saving the house from burning down.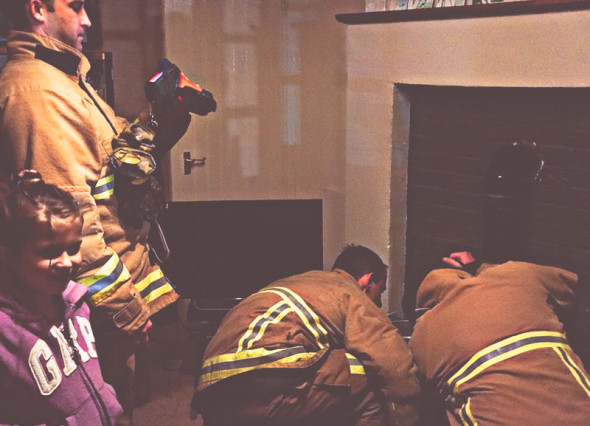 And today we saw this ten day old baby calf when we went to watch cows being milked at a nearby farm.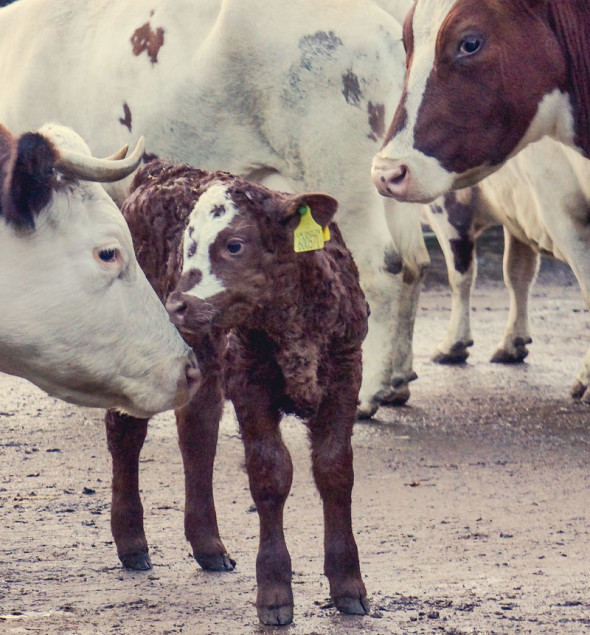 So rather a flaming start to Wild About Here – welcome!