I spent quite a lot of time outdoors recently which you can see in this week's photo diary. Luce and Theo are still waiting for a proper snowfall despite a couple of fleeting flurries early this week.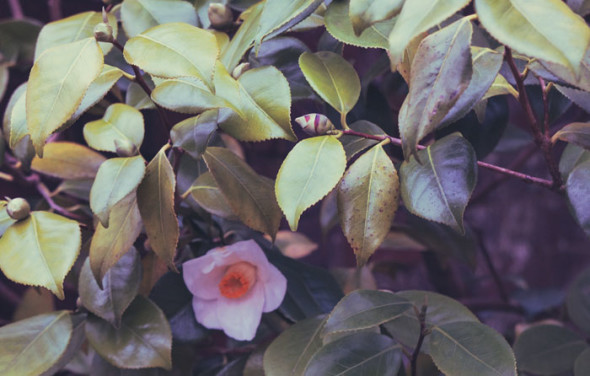 I noticed on Sunday that some flowers and buds were hiding in shrubs despite the frost and chills.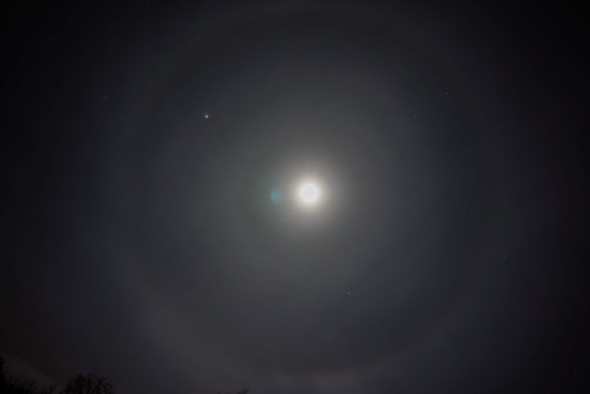 Late Monday night I saw chatter on Twitter about a moon halo in the sky above Sussex – and elsewhere in the UK. I grabbed my tripod and took some photos from a field next to our garden. It was rather amazing to see this huge glowing ring caused by moonlight reflecting off ice crystals in the atmosphere. That bright star to the upper left of the moon apparently is Jupiter. I was so tempted to wake up Luce and Theo but it was way too late plus a school night.
Finally some proper snow falling when we woke up Tuesday morning. I dashed to the Ashdown Forest as soon as I dropped the kids off at school. Not this bench, but another one nearby made me imagine all sorts of love stories.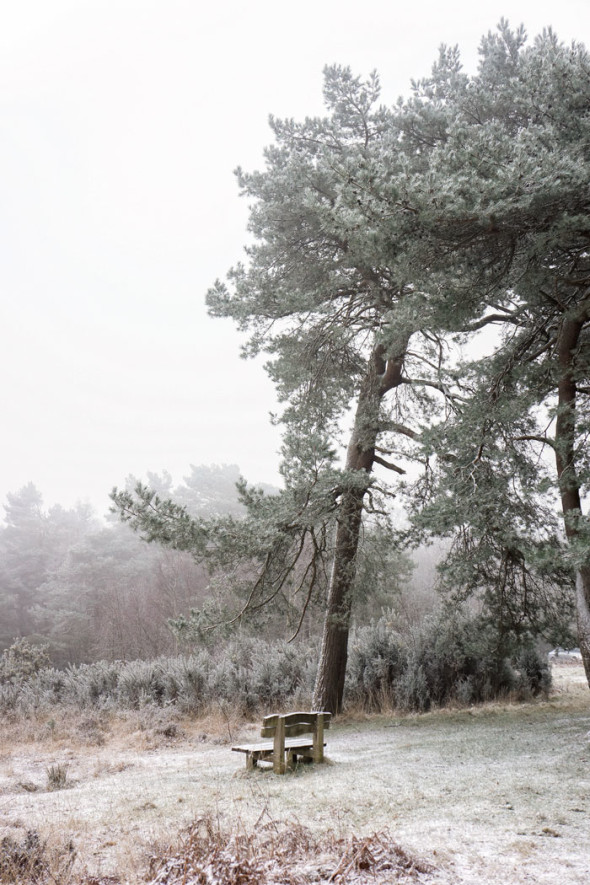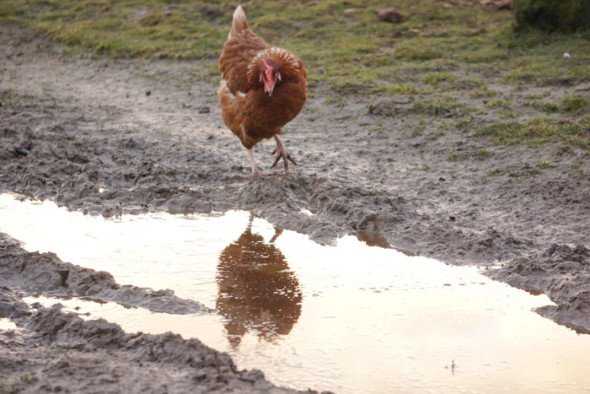 Wednesday: Mirror, mirror, here I stand, who is the fairest hen in the land?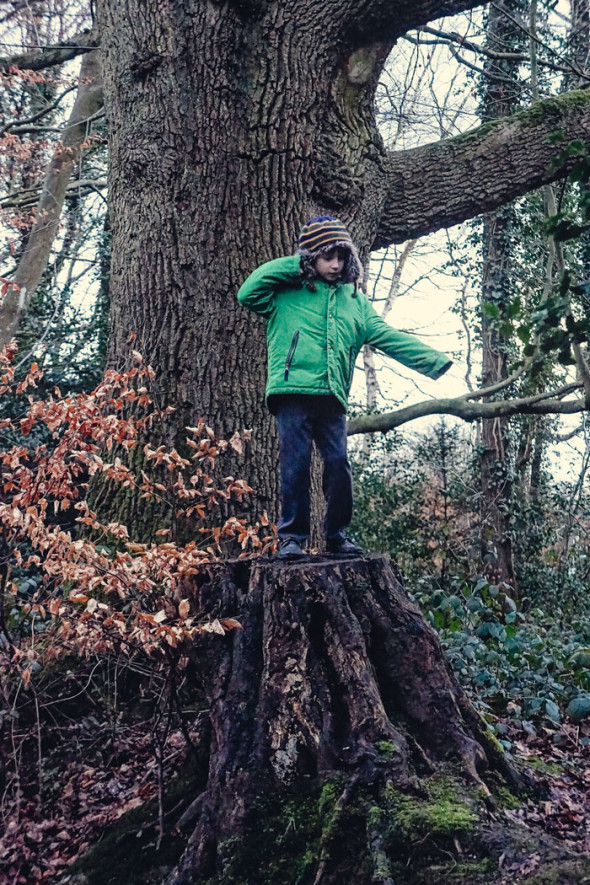 Thursday: I was taking some photos of some incredible sweet chestnut trees (post next week) when I turned around and caught my son dancing on this tree stump.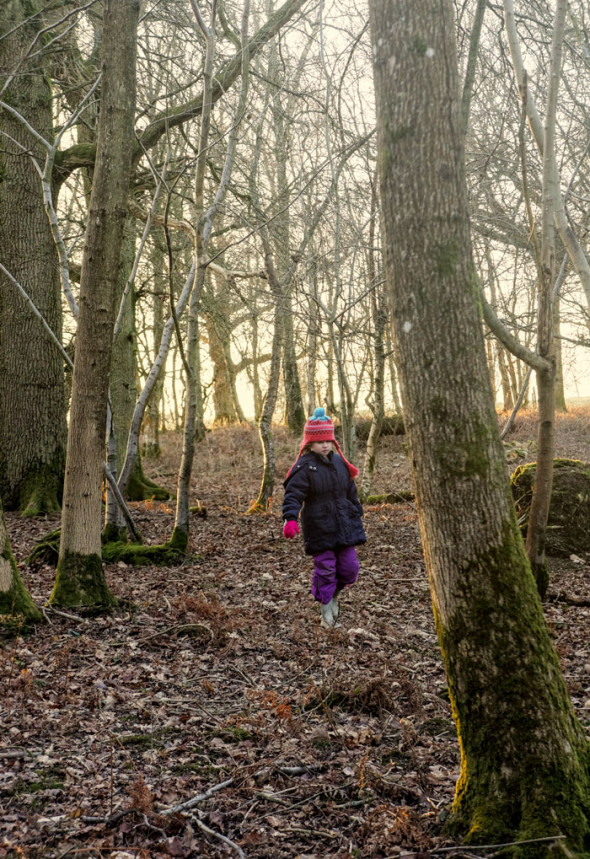 After school on Friday, we went off for a walk to name trees without leaf clues in the winter. Luce and Theo swung, took photos and climbed as we easily identified four different trees by  their twigs and buds. (Psst…I have a free tree spotter sheet printable if you want to do the same with your kids).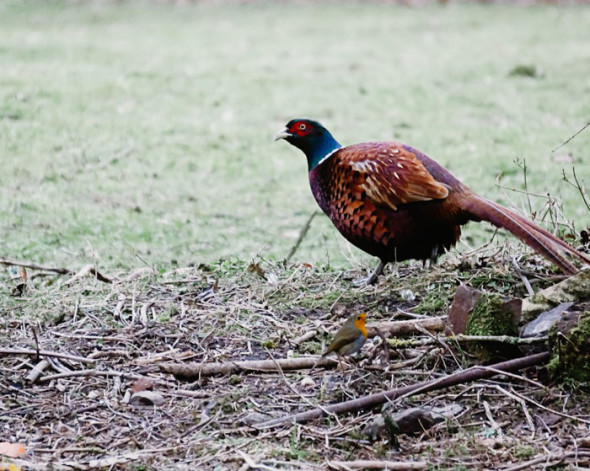 Without fail, 'our' pheasant stops by every day – even when it's snowing – to have a snack under the bird feeder. Saturday morning the robin joined him.
And, it's already week 6 in this year's photo diary which is part of Project 365. Wishing you all a lovely week ahead.