How much do you want Spring to arrive? I'm ready for it and have been searching for the first signs of its arrival.
Last Sunday I took Luce and Theo and a friend of theirs back again to Wakehurst Place. Theo as usual had to find a stick. It was their second visit during half term. On the previous visit they had learnt how to make paper Daffodils.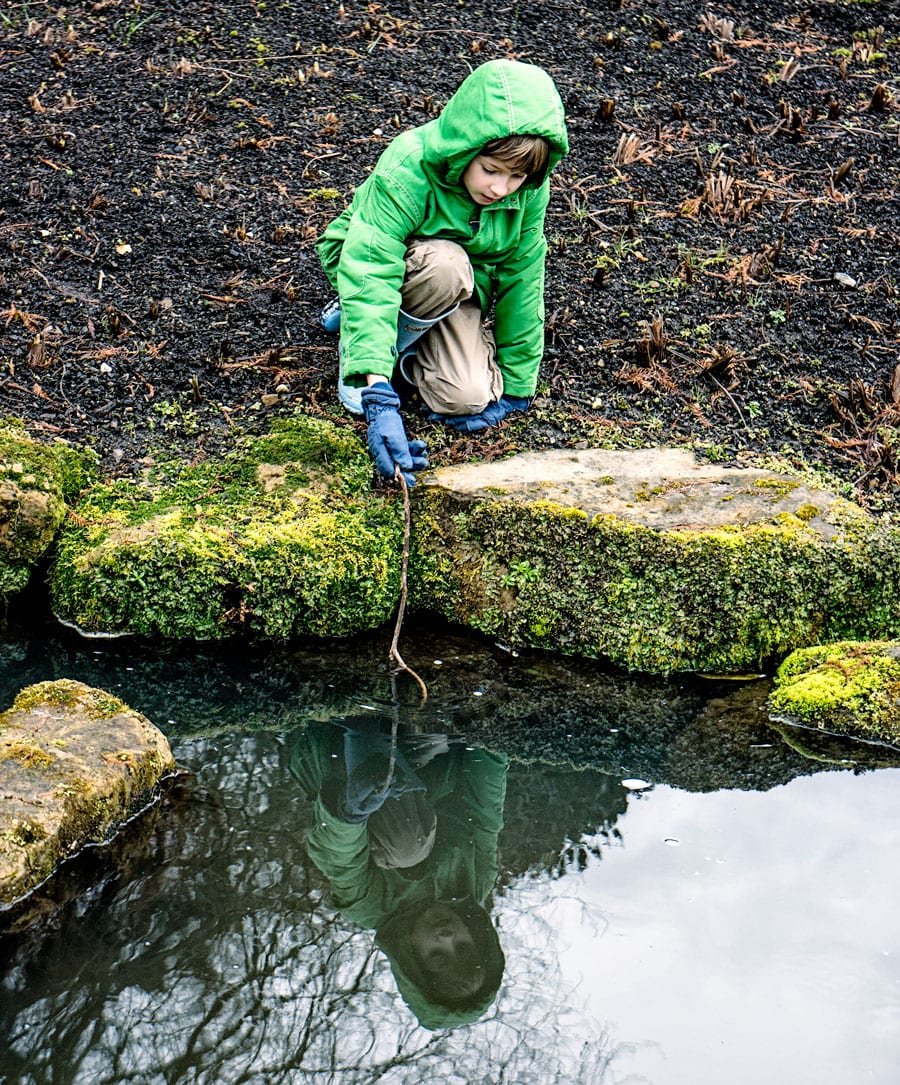 A big smile from Luce on Monday. I didn't include this black and white photo although I've been enjoying this week doing a '5 day black and white photo challenge'.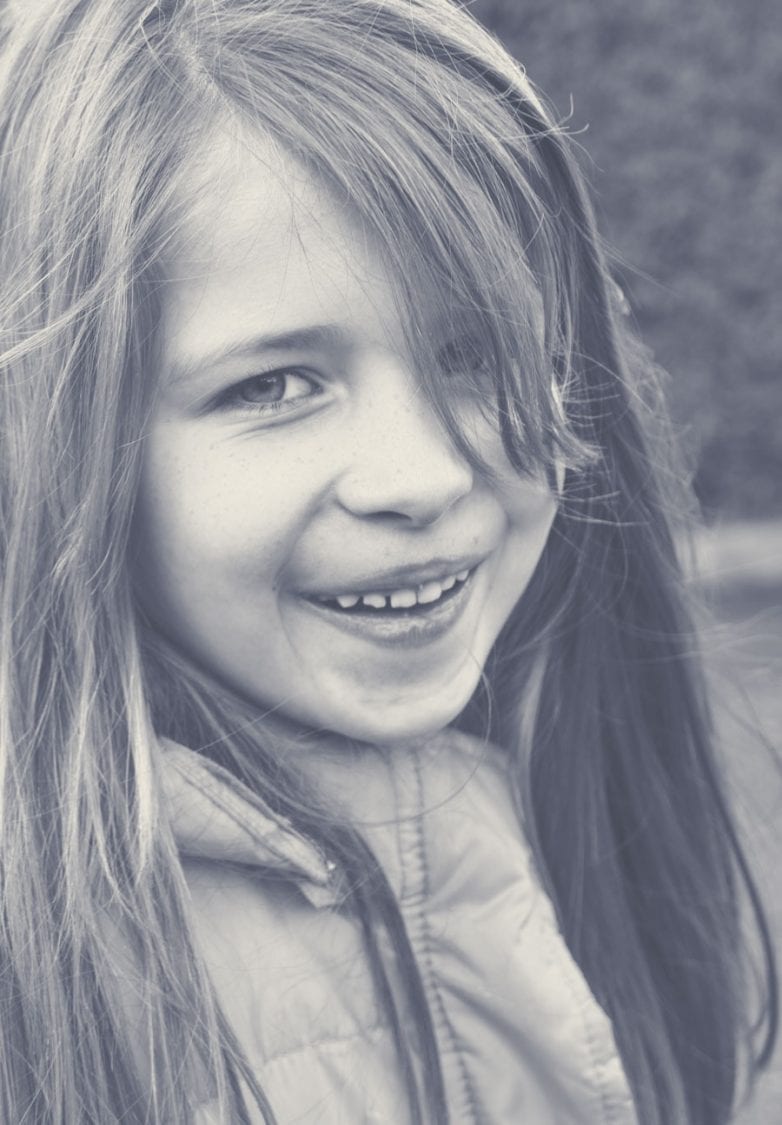 Luce and Theo were finally back at school Tuesday after half term so I headed off to Ashdown Forest alone. A perfect day for a ramble and to take some photographs for my February nature notes.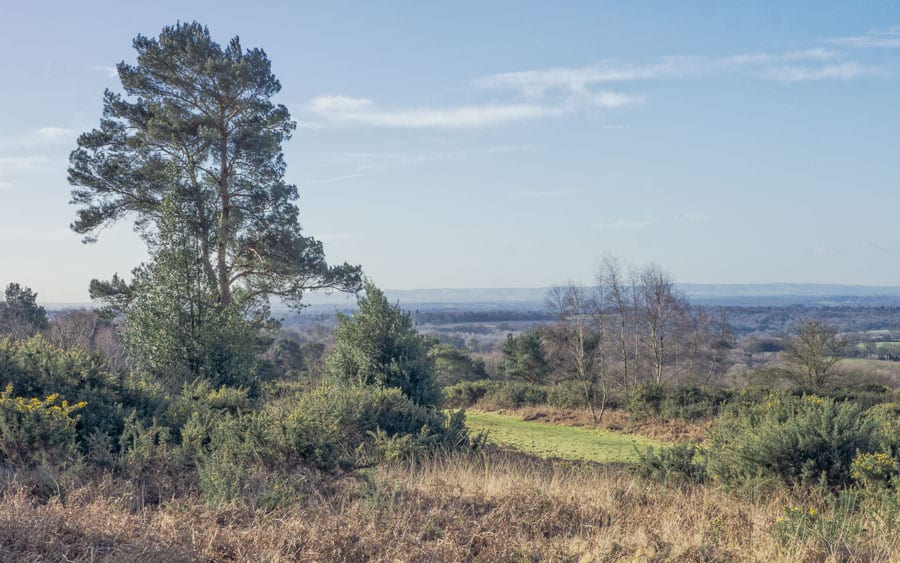 On Wednesday I was working again on some still life shots – this time some wilting white Tulips.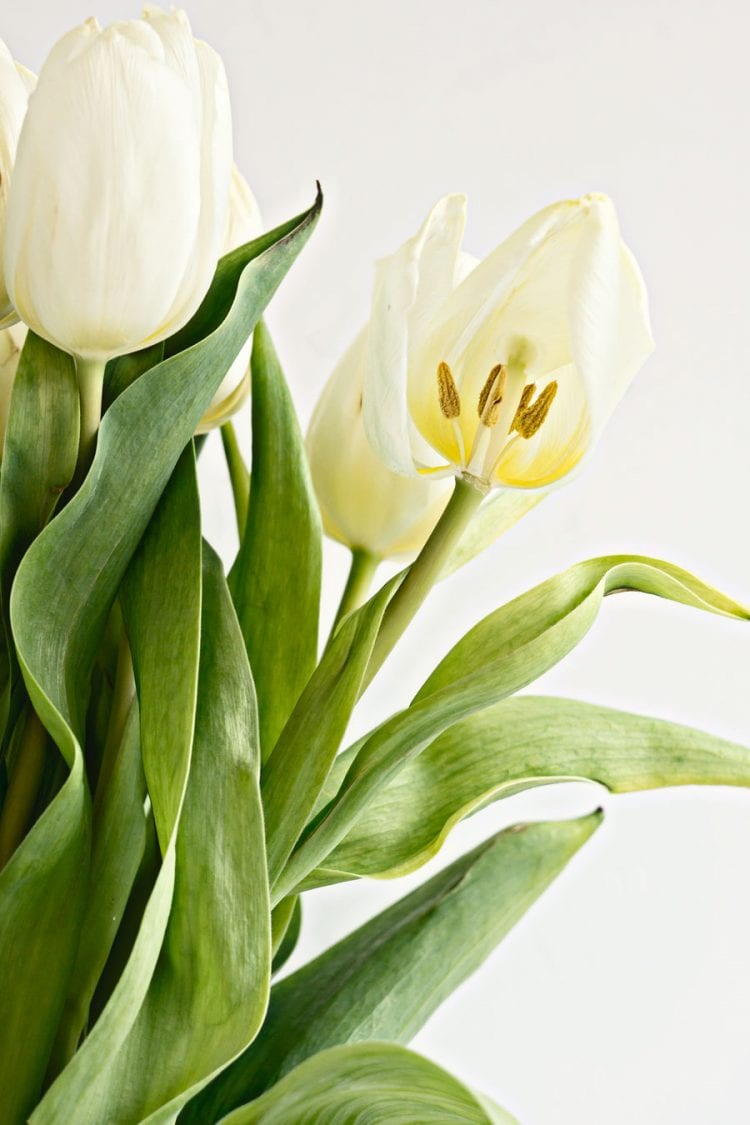 On another wander in the woods on Thursday, I noticed the path was filled with bluebell shoots getting ready to dazzle us in the Spring. Some shoots, like these below, were not going to let an old leaf get in their way.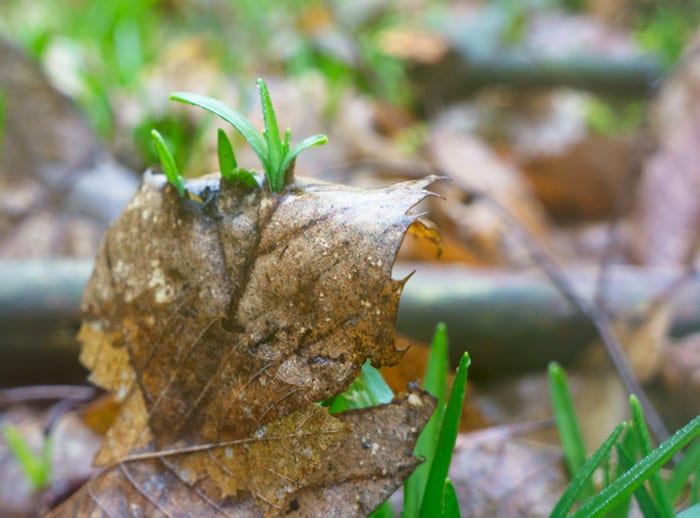 On Friday I accompanied Luce and Theo on a school field trip. As I can't show you any pictures of them with their school mates, I've chosen a picture of purple crocus from the outing. As it was a sunny and fabulous day, all the kids were as bright and cheerful as these early Spring flowers.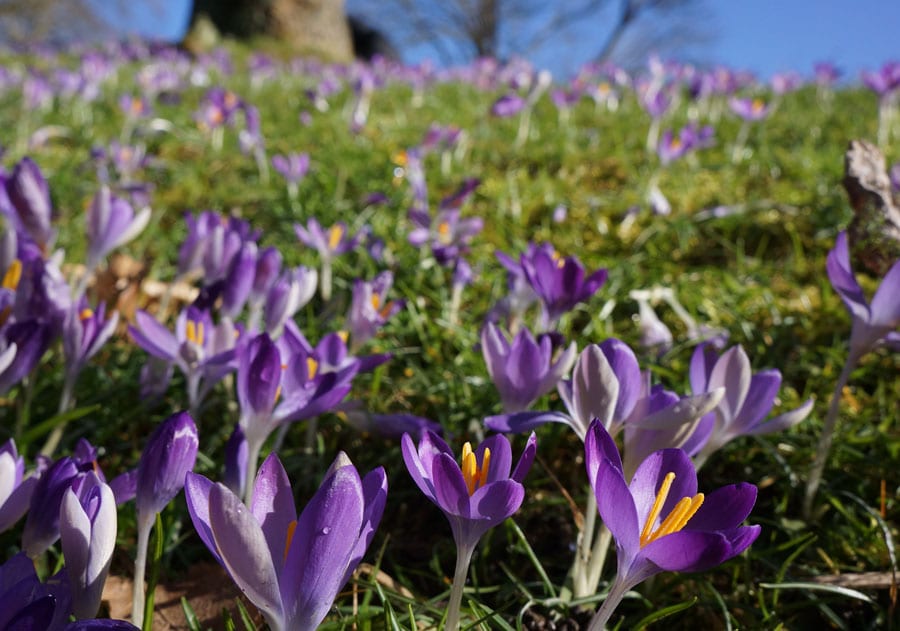 Normally on Saturday we have a traditional English breakfast but because we were going to be out for the whole day – plus big lunch out at a restaurant – I made my family one of their favourite healthy breakfasts. It's a fruit parfait with layers of fresh berries, vanilla yoghurt, granola and honey.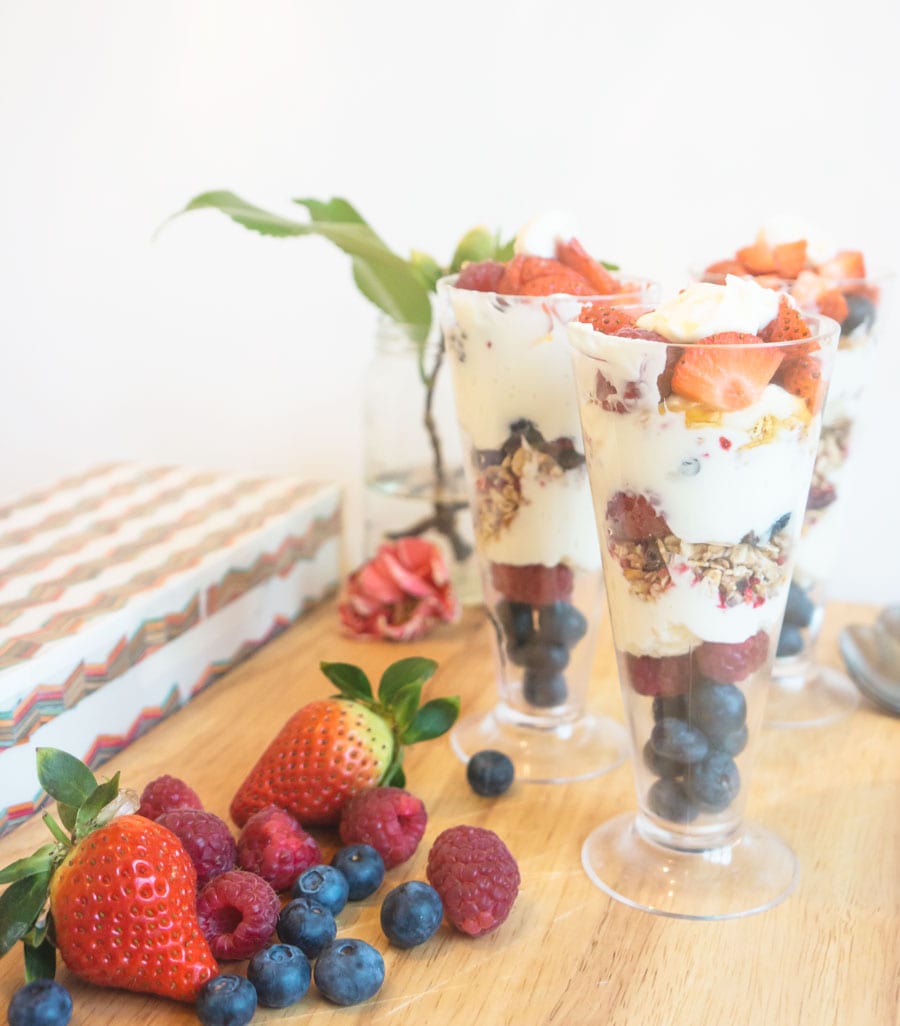 It's still late winter – although there are finally signs of early Spring – and it's week 9 of 2015 and Project 365.