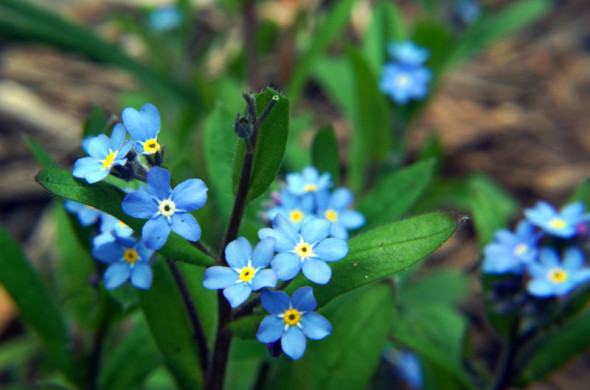 Hi! It's all about being outdoors in this 'The Week that Was in Photos'! Yeah! Weekends. After homework is completed during schooldays. Walks during the days for me. Even some rain didn't put us off.
And flowers and blossoms finally appearing wherever we look outdoors. Such as forget-me-not flowers appearing in our garden (above).
A crescent moon during the day.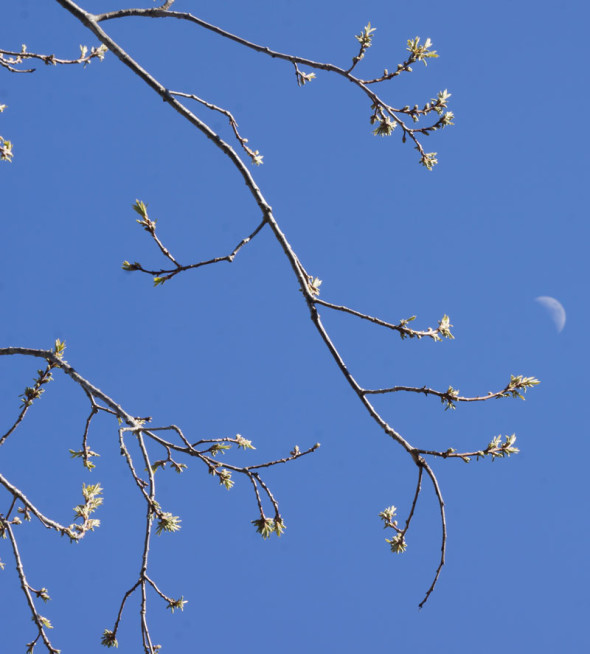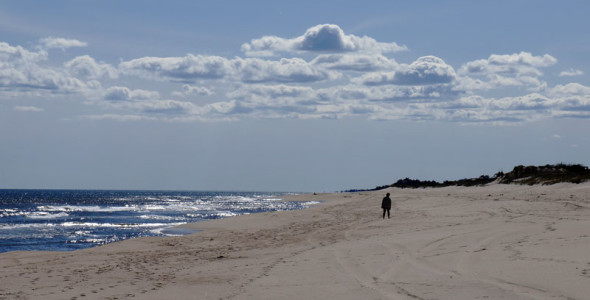 Still fairly empty beaches ahead of the summer season in The Hamptons. This is an Atlantic side beach in East Hampton.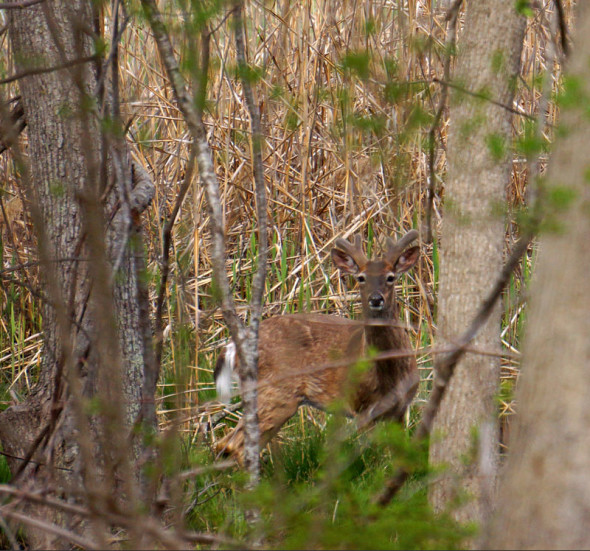 A deer galloped down our drive this week and jumped over the fence. Then on Wednesday I caught this one in the woods on our road.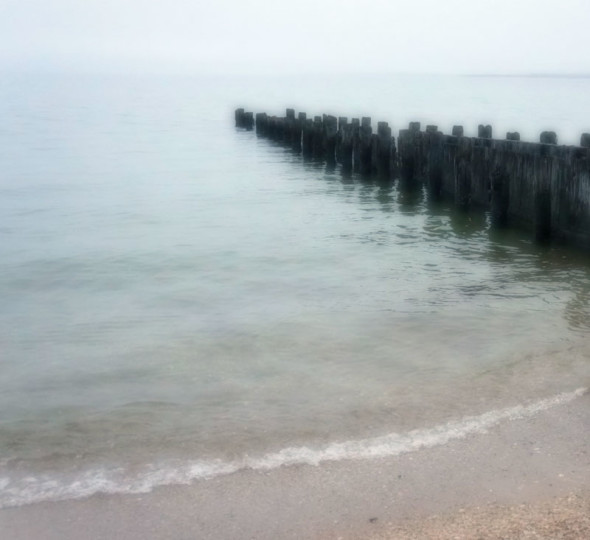 We went beachcombing on a bay beach in Amagansett with its fading reminders of its Great Gatsby style past.
After school on Friday, my kids stopped to admire the tree blossoms and blow dandelions.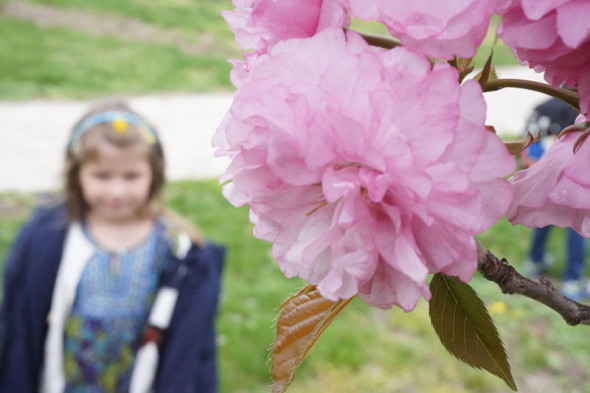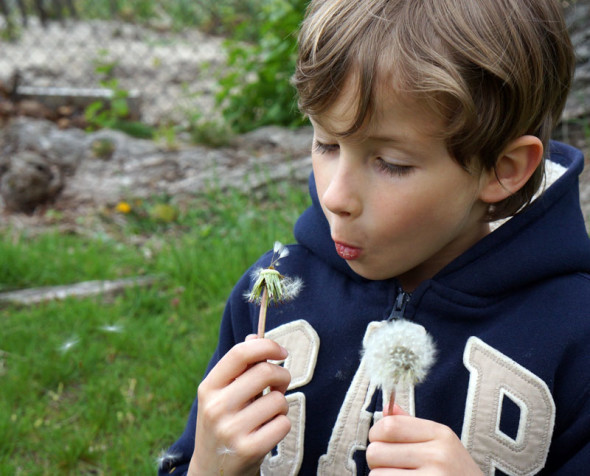 And then today we went on a nature walk organised by the local nature museum. As well as met some rescued injured birds including this Great Horned Owl.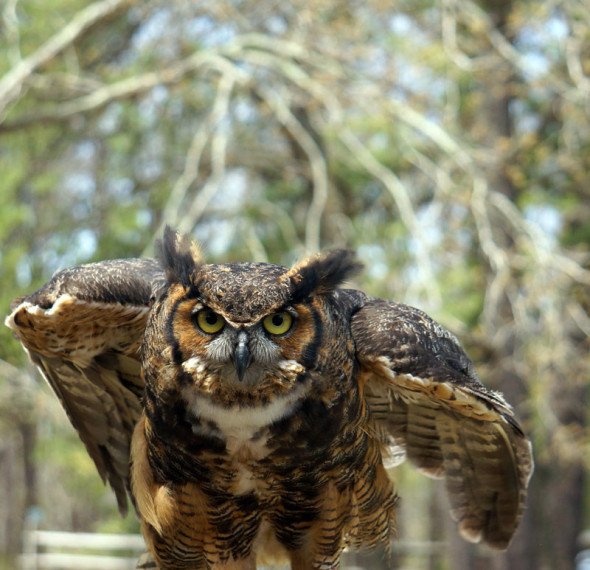 Hope you've also been enjoying the outdoors this week. And the week ahead!
Cheers, Kriss