Hi! This week is mainly random moments I captured during week 22 of Project 365.  The sun shone on Memorial weekend but we avoided the crowds in the Hamptons by staying home Sunday and Monday and enjoying the pool.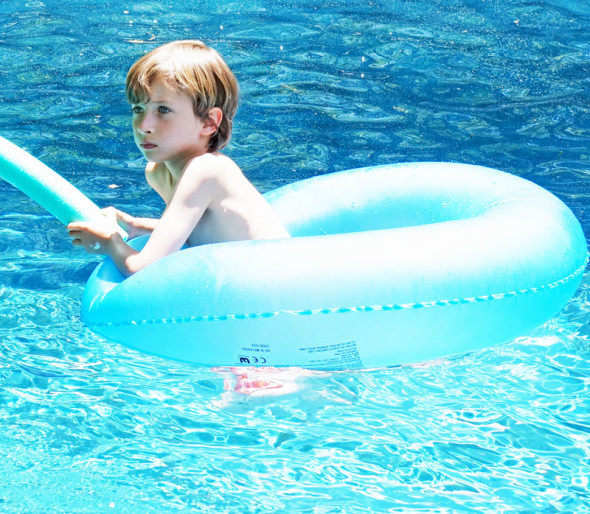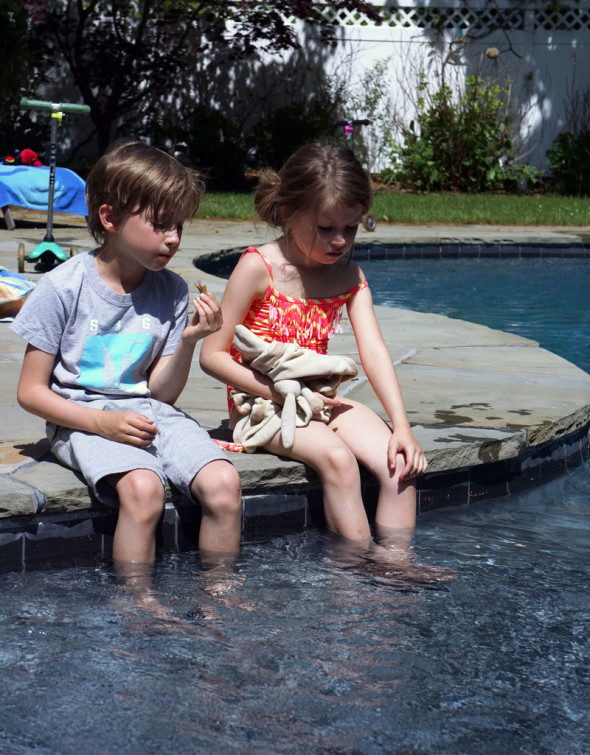 An American Robin built a nest on our patio trellis. She's now been sitting in it for a week or so.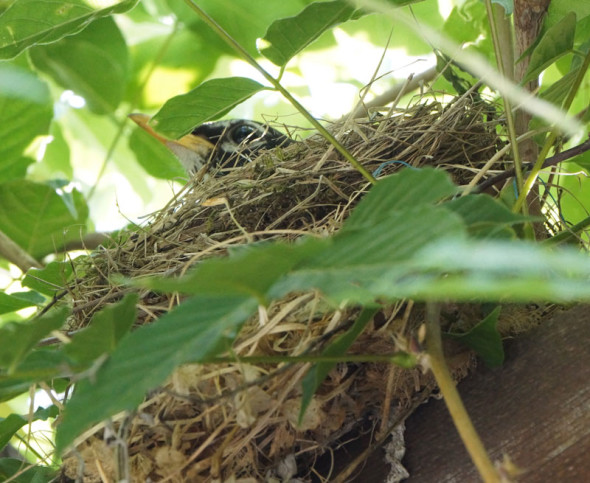 This wasn't really a random shot as we looked for a dandelion clock with one seed left to accompany a book review I was writing. And my daughter found one! If your child loves blowing at dandelions then The Dandelion Seed is a simple but just beautiful book to read with them.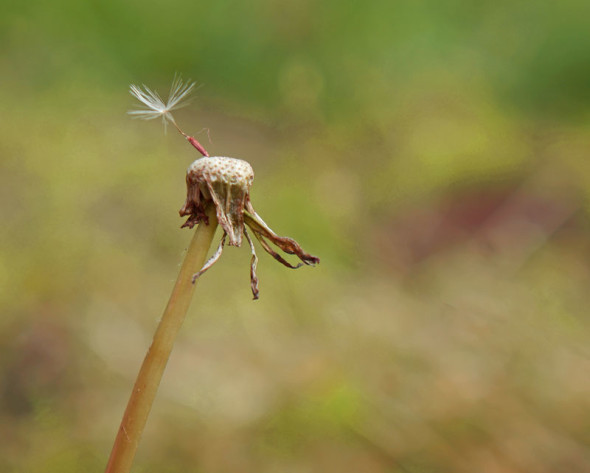 I loved these pink roses peeking through a fence and shedding petals.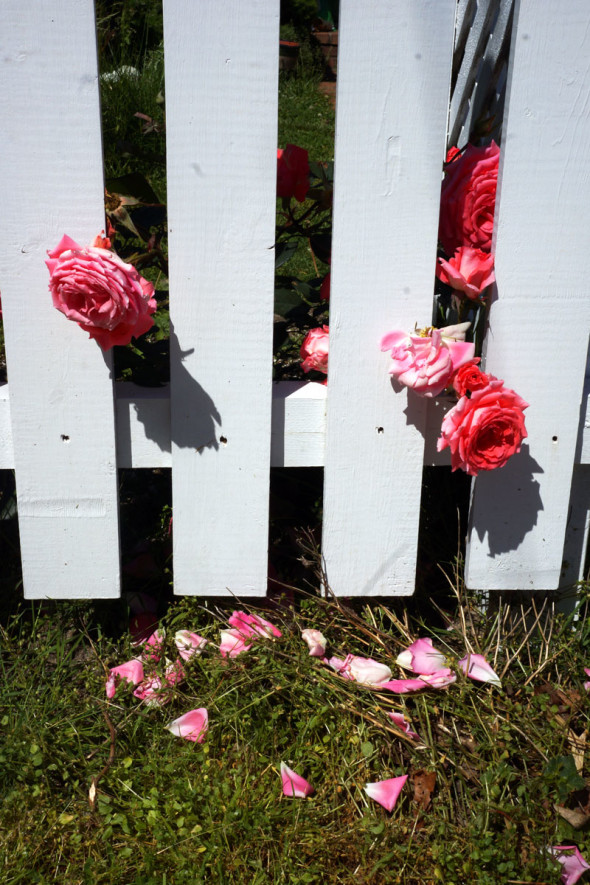 Luce and Theo after school on Friday.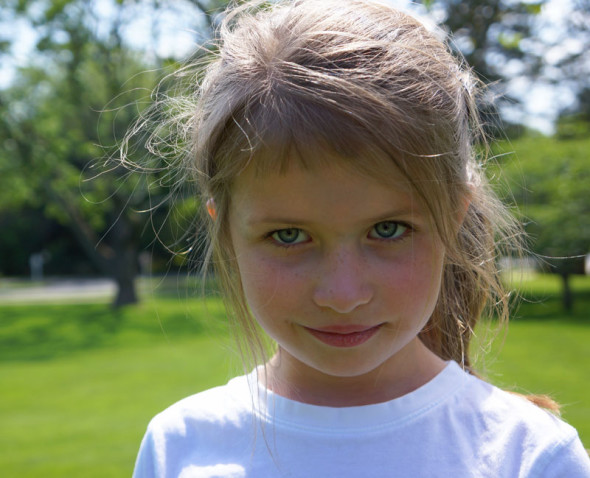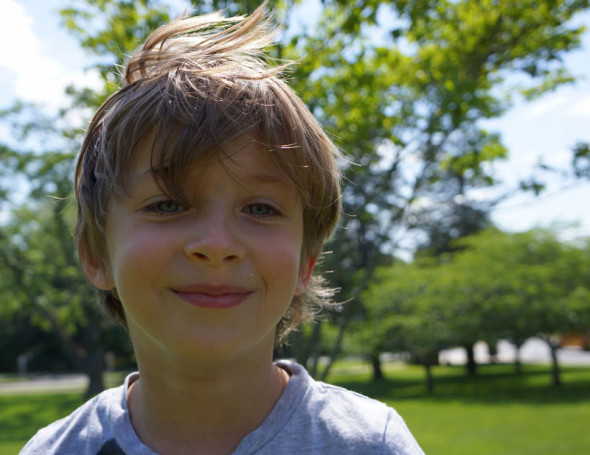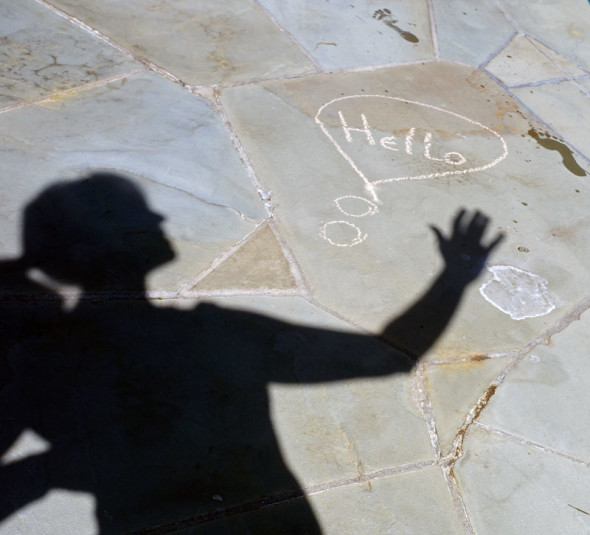 And, inspired by this week's Love All Blogs Better Photo Project, I decided to take this 'selfie.' Just before I took the shot my daughter got out of the pool and walked past leaving wet foot prints which, in a way, added a random moment into a posed one.
Hope you all have a lovely week ahead!
Cheers, Kriss