Hi from the Hamptons! Lots of nature's creatures have been making an appearance this past week – as you'll see in my photos. But we're still waiting for ducklings to cross the street and head to Otter Pond. We also saw a rather fabulous classic car on Sunday with dog and surfboard.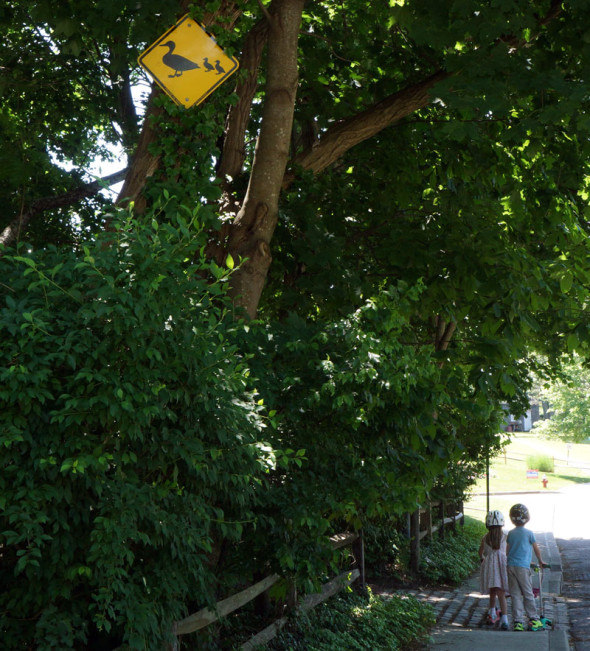 My kids were fascinated with sand crabs – also known as mole crabs – they found while playing and digging at Long Beach, a great beach to take kids in the Hamptons. This sand crab is a female as the orange part is her eggs.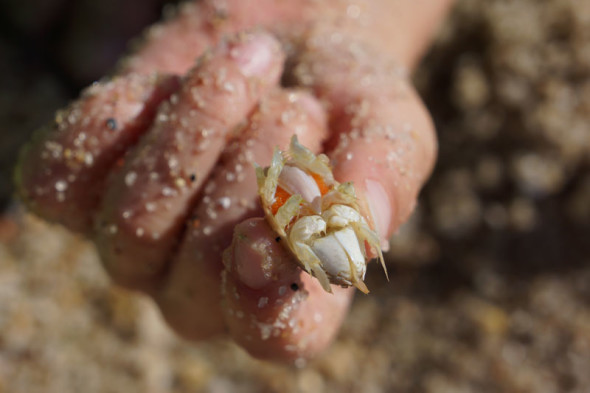 On Tuesday this deer ran past me and headed down our road. It paused in the middle of the road before heading into the woods.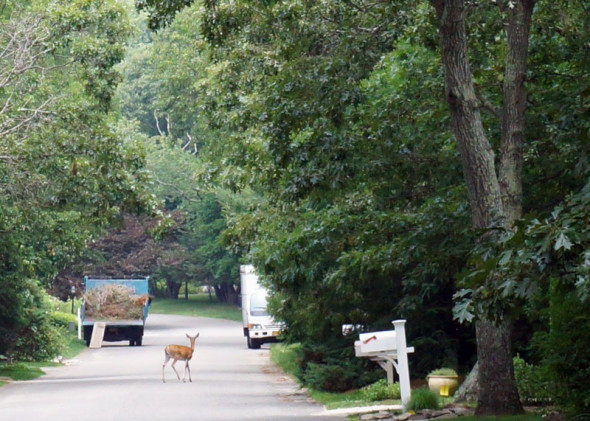 My son woke us up early on Wednesday to show us a spider he had caught in a large plastic container. He then let it free. Outside!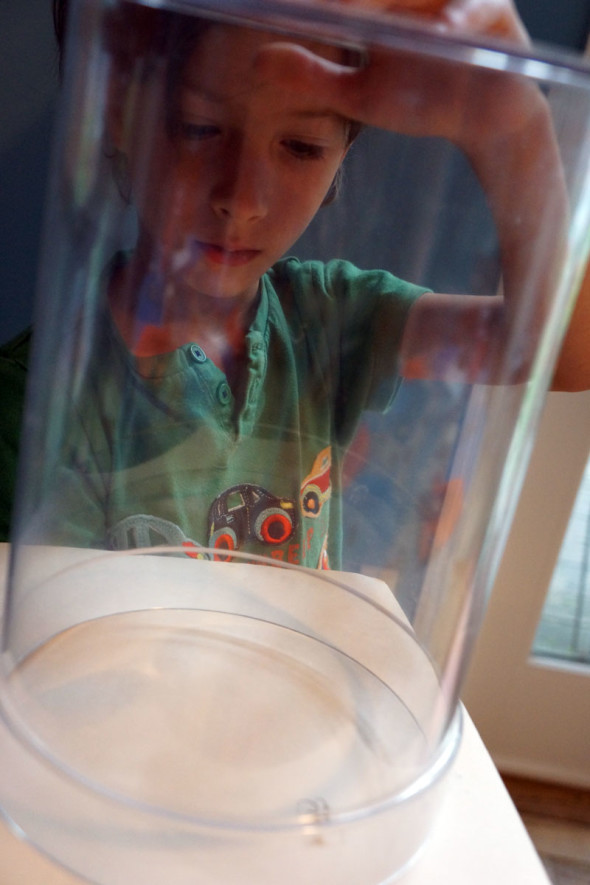 My kids were rather excited to discover a garden snake having a dip in our pool. We scooped it out with a net and let it slither away.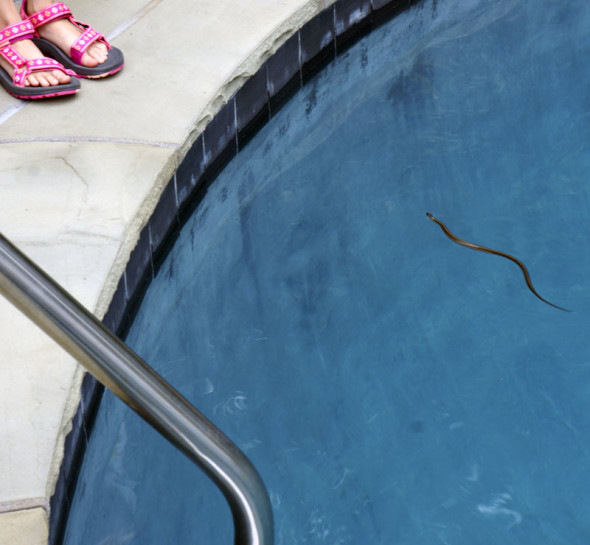 My little rock star.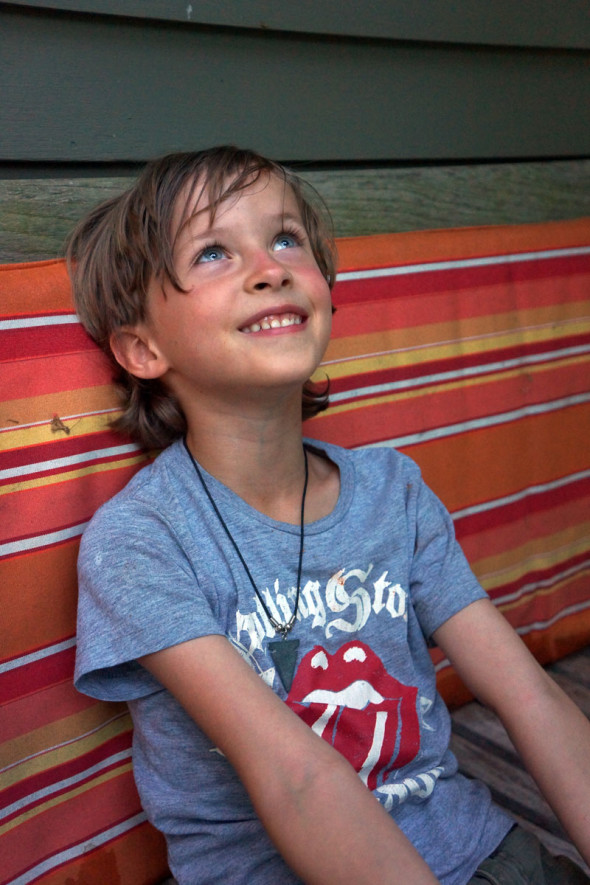 Today was very special in many ways. My family came to visit including my mother. I adored watching my two interact with their wonderful two cousins, both now in their 20s. And, then, before they all left, Luce lost her first tooth. She's safeguarding it in the little box she's holding here. I didn't want them to leave.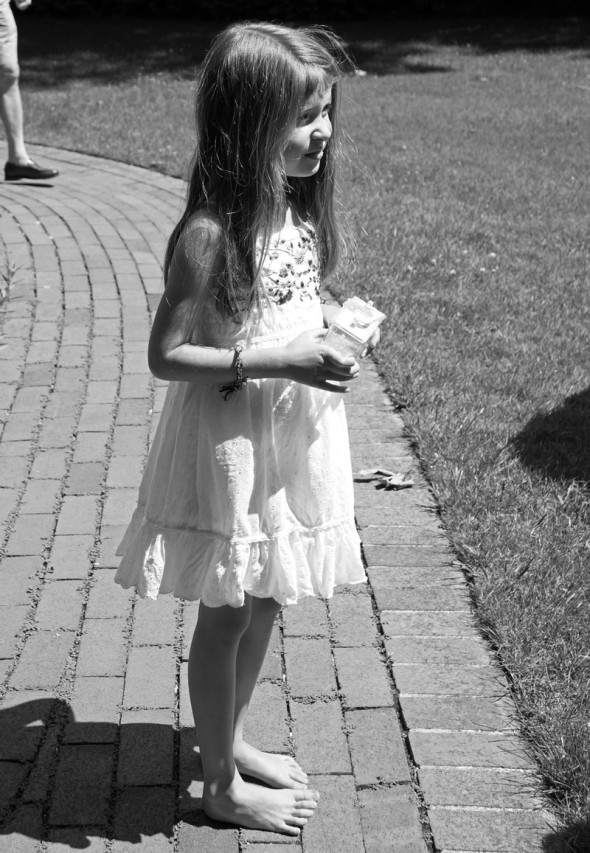 To say I've been busy recently is an understatement as we're heading back to UK at the end of this week. This meant that last weekend I just didn't have time to post 'The Week That Was In Photos – 24." So here are photos from week 24:
The US and UK tabloids have been rather excited that the Kardashians are in the Hamptons for the summer. The one who just got married is expected to join her two sisters here later this summer for their reality show. In the above collage, I grabbed a shot of their Dash pop-up boutique in Southampton.
Wishing you a lovely week ahead!
Cheers, Kriss