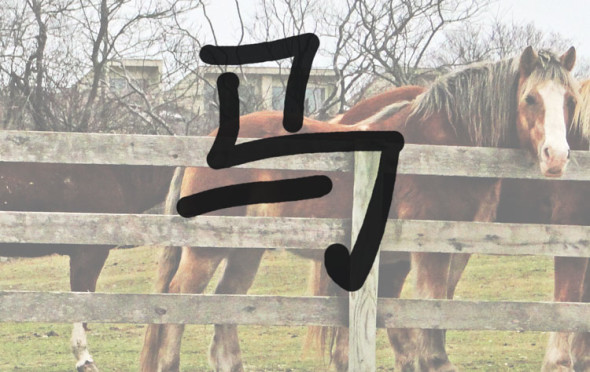 I want my kids to speak Mandarin so in preparation I've found two fab ways to help them learn Mandarin Chinese. Mandarin, by the by, is the official language of Mainland China.
More and more kids are studying Chinese in schools, at home or taking courses, so these are two fun ways to assist them at home with vocabulary, pronunciation and beginner's phrases.
Usborne's First Thousand Words in Chinese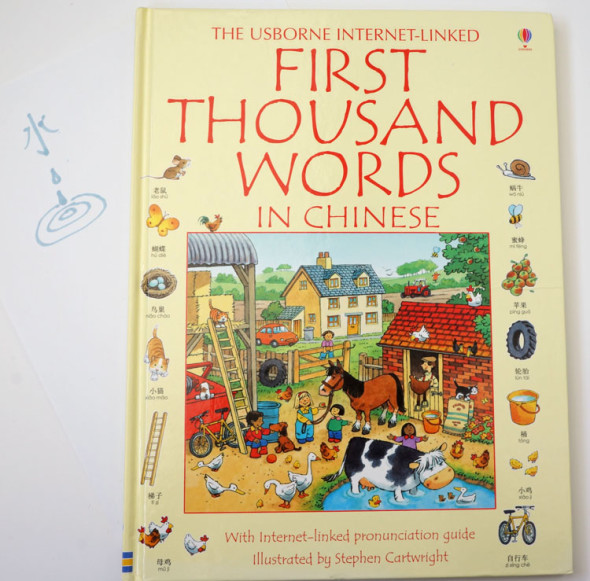 My daughter loves to look at Usborne's First Thousand Words in Chinese. Often I find the book tucked beside her in bed when she's asleep. Nope, she doesn't speak Mandarin yet she's fascinated by its illustrations labelled with Chinese characters and words.
I have to confess I originally bought the book for myself. Once upon a time I lived, studied and worked in Beijing. I also studied Chinese politics and arts at Harvard Graduate School.  So what am I doing with a children's book to help you learn Chinese?  My Mandarin is very rusty now and this book contains a thousand common words in Chinese…
The book with its colourful illustrations is an easy way to introduce the language to a child. They build up their Mandarin vocabulary by associating images with the words and characters. Plus they can search for the duck hiding in many of the big pictures! (Like the one above)
Usborne's First Thousand Words in Chinese uses both simplified characters and pinyin. Pinyin is a way of pronouncing Mandarin words using the Latin alphabet. But there are four different tones in Mandarin. So a simple syllable like ma means four different things – mother, hemp, horse or scold – depending what tone you use.
Internet-linked Mandarin pronunciation
So how do you make sure you're talking about the Year of the Horse and not the Year of the Mother? Well, Usborne's First Thousand Words in Chinese is also internet-linked. Just click on your country and then type in the keywords 1000 Chinese. You can then listen online to a native speaker pronouncing each word in the book.
Usborne, the largest UK independent children's publisher, also has flashcards to help young students learning Mandarin.

Available on US Amazon & Available on UK Amazon.
BBC Online Mandarin Chinese for kids and beginners
Another British institution that can help kids when they're learning Mandarin is the BBC. Not only does it have a useful reference page on the Chinese language with mini guides, videos and more, it also has a section specifically for kids.
BBC's Primary Languages Mandarin is aimed at young students. It includes some easy lessons and beginner's phrases in Mandarin.
And, of course, as its for kids, there are also games for them to play. The games involve 'magic cards' where they have to match Chinese words and characters with numbers, colours, sounds, names and more.
On the BBC site there are even tutorials in the  Chinese Character Game showing you how to write up to sixty Chinese characters stroke by stroke.
Once it's time for them to have formal lesson I know where to turn to in the UK. The Confucius Institute at the University of Manchester and  the British Council have been promoting and organising Mandarin classes, summer camps and workshops for primary (elementary) level students.
Usborne's First Thousand Words in Chinese and the BBC online are just two fab ways to introduce kids to Mandarin at home so they can have fun while broadening their vocabulary and learning correct pronunciation.