Hi! Someday I'll say 'the week that was' quiet and relaxing. Sorry, can't say that this week. But, as I rushed around on errands, or drove my kids here and there, or worked at home, I looked out for the extraordinary during those busy but ordinary days.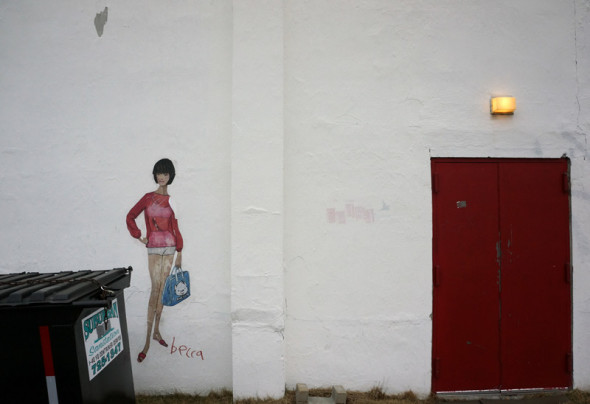 Like the woman in the see-through-blouse painted on the back of a local building. Why had I never noticed her before?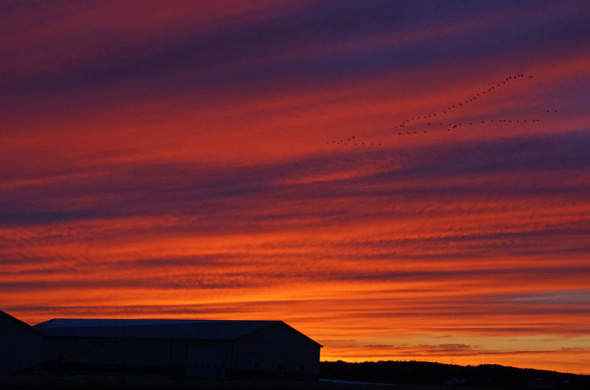 Like the sky on fire.
On my way back home from the beach – where my kids had been taking photos themselves – the sky took my breath away. This is a real sunset, not special effects. I was driving on a back country road and found a place to pull over near a farm when I took this shot. As I stood outside the car with my camera, a flock of geese flew past filling the sky with their honks.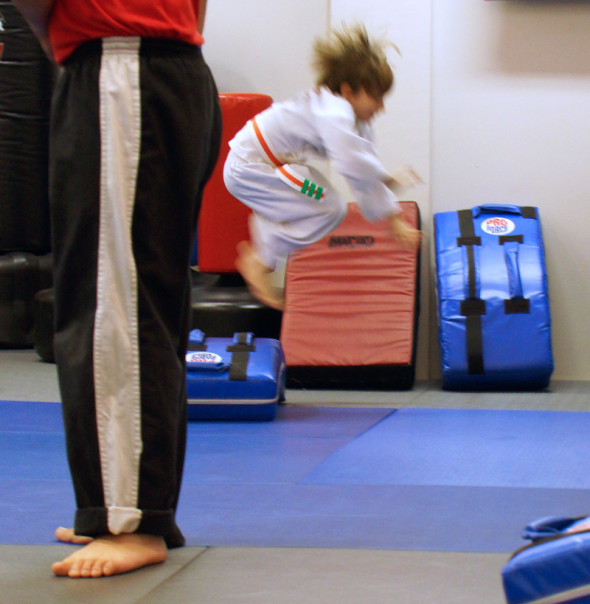 Like the effort in a leap.
I love watching my son in his Karate class. One moment he has to focus. The next kick or jump.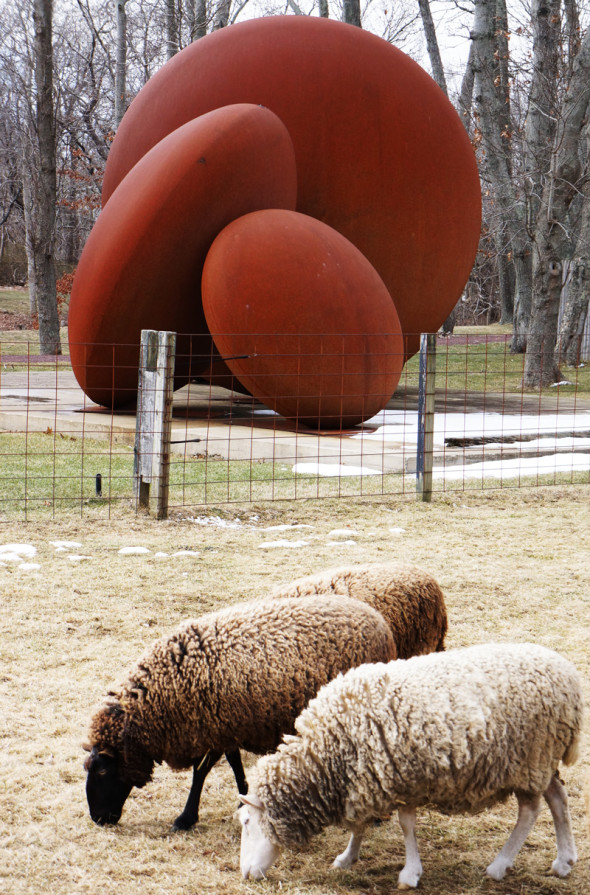 Like the sheep in a field.
Just a normal local rural scene. With a sculpture in the background.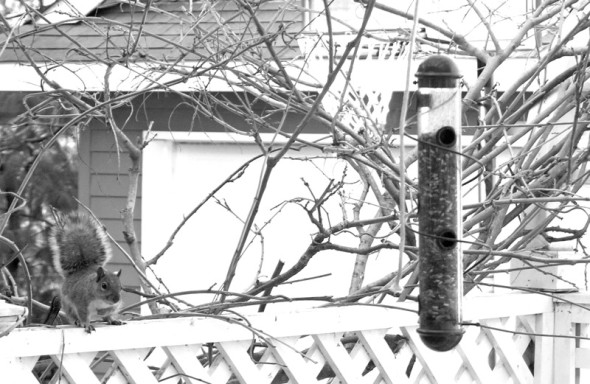 Like the determination of a squirrel.
Would she/he make the leap?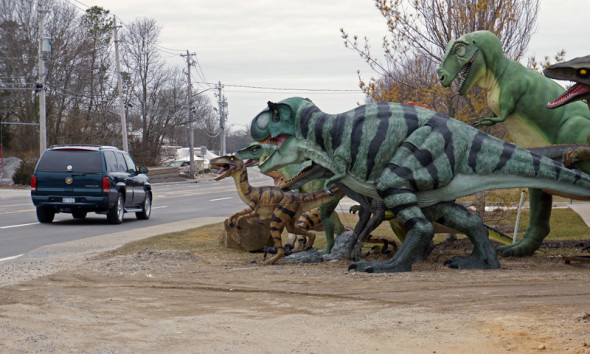 Like the contrast between ancient dinosaurs and a modern car.
Would they chase it? Just a scene on my local highway.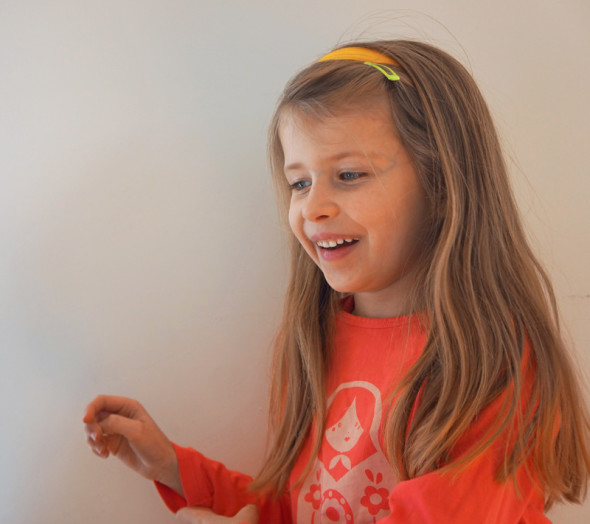 Like the smile on my daughter.
Always special to me.
But, that's part of the magic of Project 365. Recording those moments each day in the week that was. Or contrasts. Or… These were mine for week 10.
Hope you have a wonderful week ahead,
Cheers
Kriss