Floral art photographer chasing wild flowers
I turned to the soothing beauty and peace of nature and flora - leading to botanical art photography - when I decided to leave my career covering conflicts and breaking news stories.
My first job as a young journalist was being sent by NBC News to Beijing the morning after the Tiananmen Square massacre on June 4th, 1989. I had just completed early my Master's degree at Harvard in Chinese art and politics. I spent nearly six months in China, including a trip to Tibet as part of the first 'tourist' group, during this crackdown period. I was then assigned to help cover the Romanian Revolution with the NBC News Emmy winning team. 
So began my career as a TV news journalist.
My early assignments also included a stint in Mogadishu in 1993 covering Operation Restore Hope, the peacekeeping operations led by the US military. I coordinated coverage on the ground with the US military and travelled around guarded by armed local gunmen. 
After two years working in New York City on Maria Shriver's primetime NBC News specials, I returned to London as part of the founding news team of Associated Press Television News. There I covered international breaking news stories, including one on one interviews with two heads of state, as well as being in charge of planning coverage for wars such as Iraq and Afghanistan. By the time I left I was Deputy Managing Editor of News Planning as well as Regional Editor of Asia and Middle East.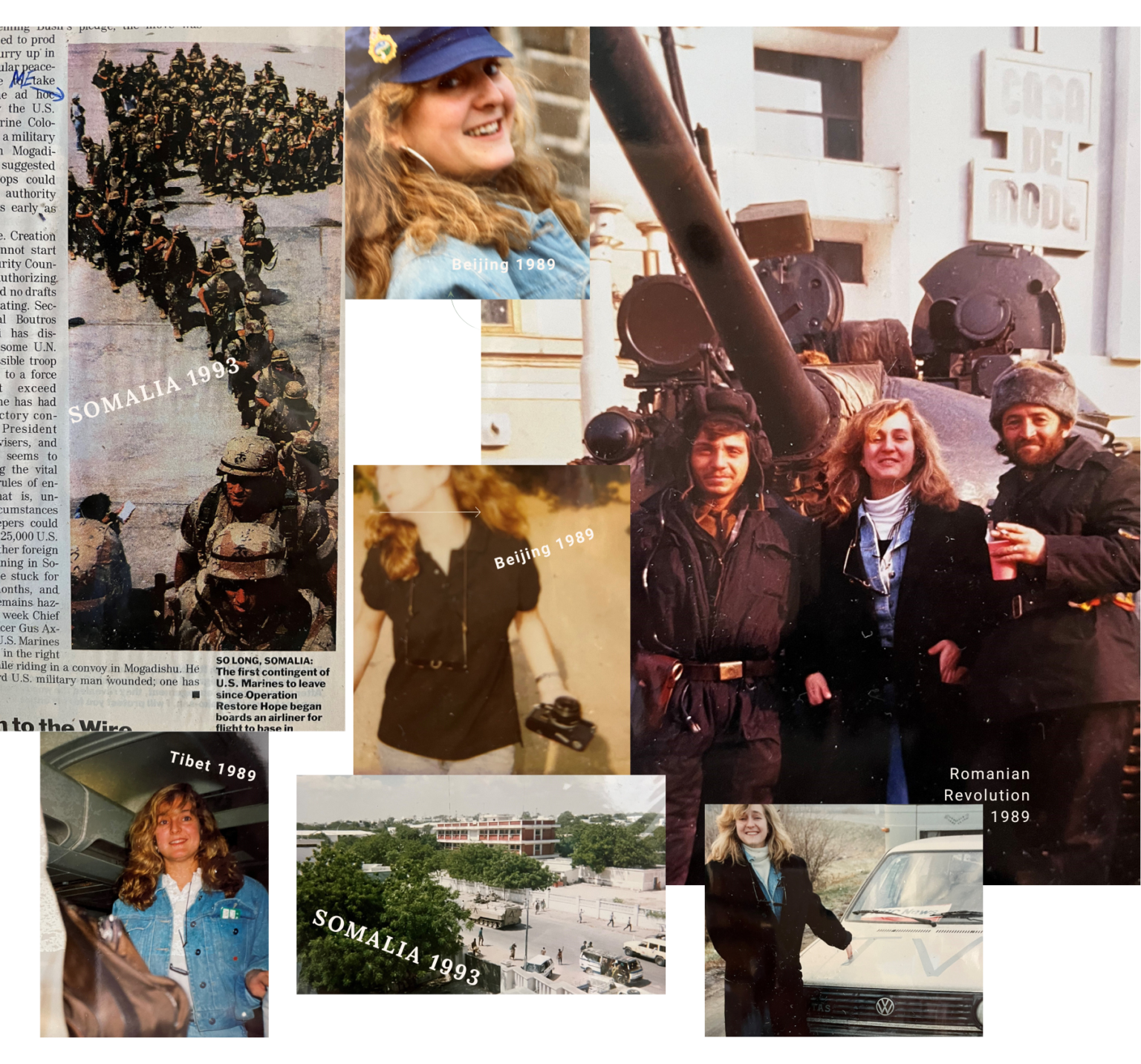 Kriss MacDonald is an American-British photographer and visual artist currently living in the Algarve in southern Portugal.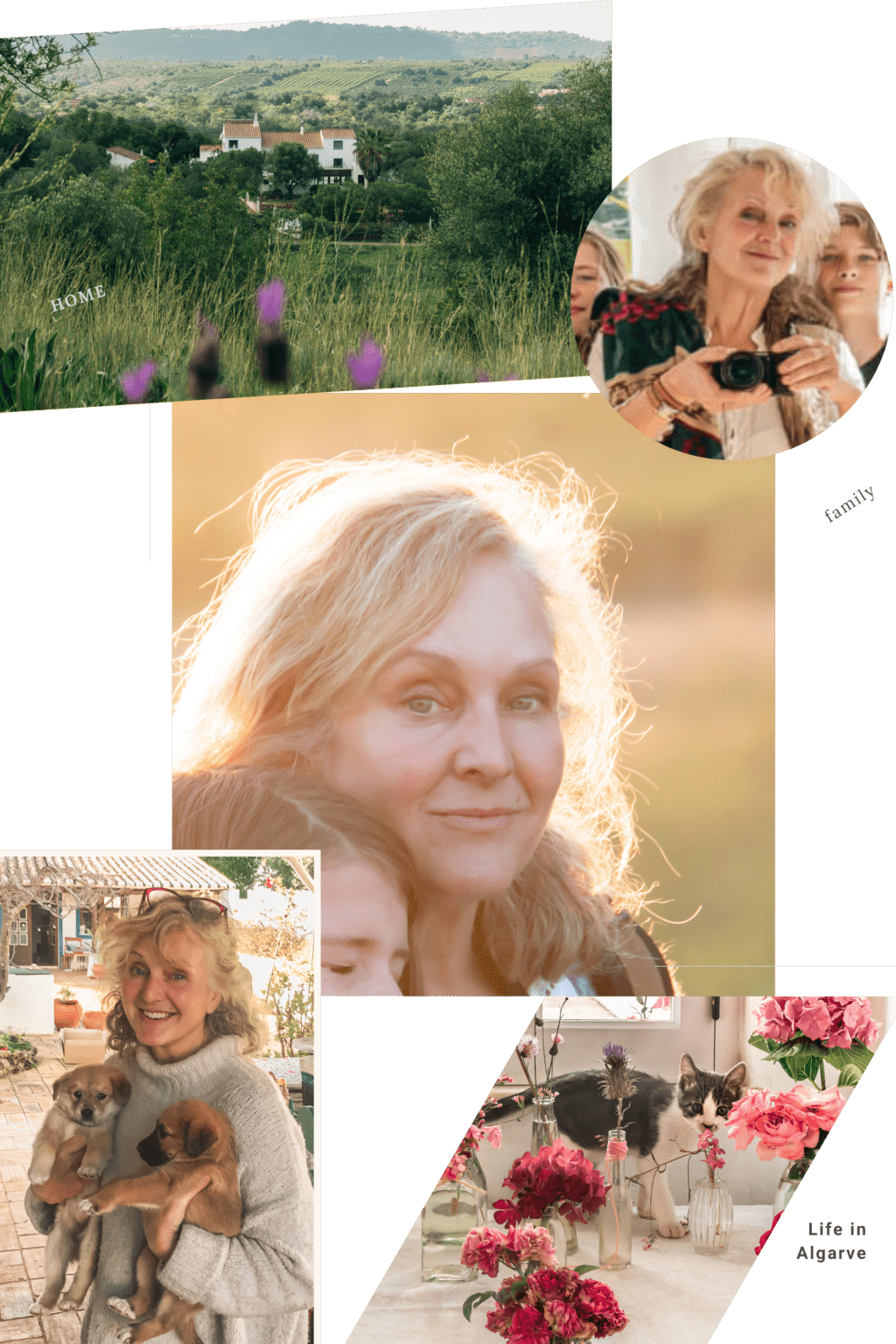 We moved from the south of England five years ago to an old farmhouse complex in the Portuguese rural countryside. It includes my studio on the courtyard terrace, my husband's office annex, and even my mother in a cottage in the garden. It's never quiet here as I have teenage twins – plus three dogs and a cat. We rescued our cat from a nearby field as a three-week-old sickly feral kitten and two of our dogs we found abandoned as puppies in our lane.
I began creating botanical art compositions with real flowers and nature finds when I was living in the middle of a thousand-acre nature reserve in southeast England. Daily I would take walks following paths, streams, and animal trails through the woods, by the lake, and fields, learning where each wildflower grew in the different seasons. Near me were famous English gardens which I would visit regularly for inspiration while planting my own garden.
Now I'm surrounded by an incredible diversity of wildflowers here in the south of Portugal. I'm rather passionate about studying wildflowers and their biological richness and environmental benefits.
I have a BA Degree in Art and Art History from Amherst College, a diploma from Beijing Language and Cultural University, and a MA degree in East Asian Studies from Harvard University.
Recognising the importance of connecting with nature in our lives, I started writing about outdoor adventures with kids in my blog when they were little and we were based in the Hamptons, New York.  I feel that children who explore and learn about the power and magic of nature will grow up wanting to protect it. 
Amherst College even featured my post on the importance of nature walks with kids. I also began recording and photographing flora and fauna in my travel and nature diary posts.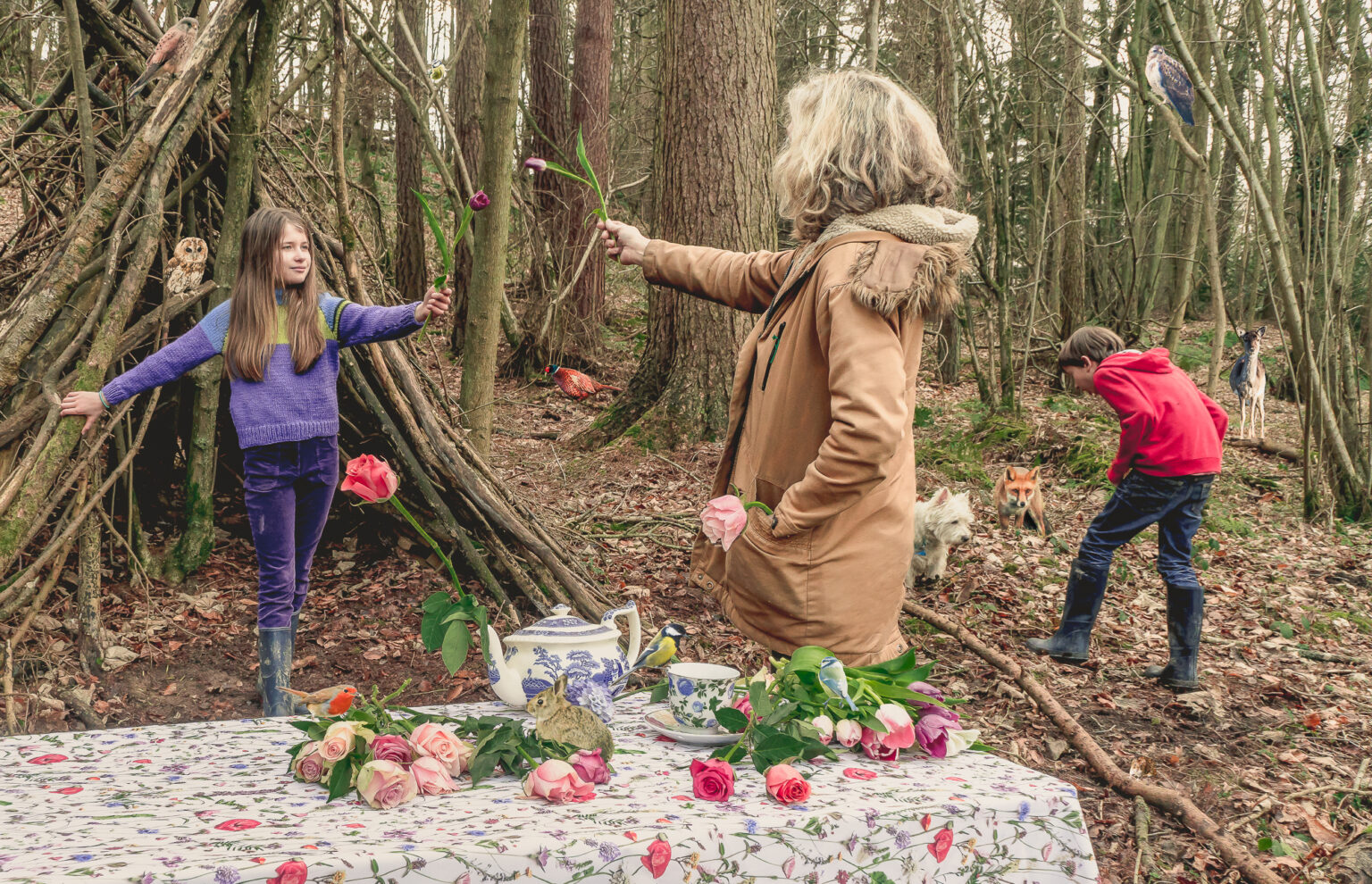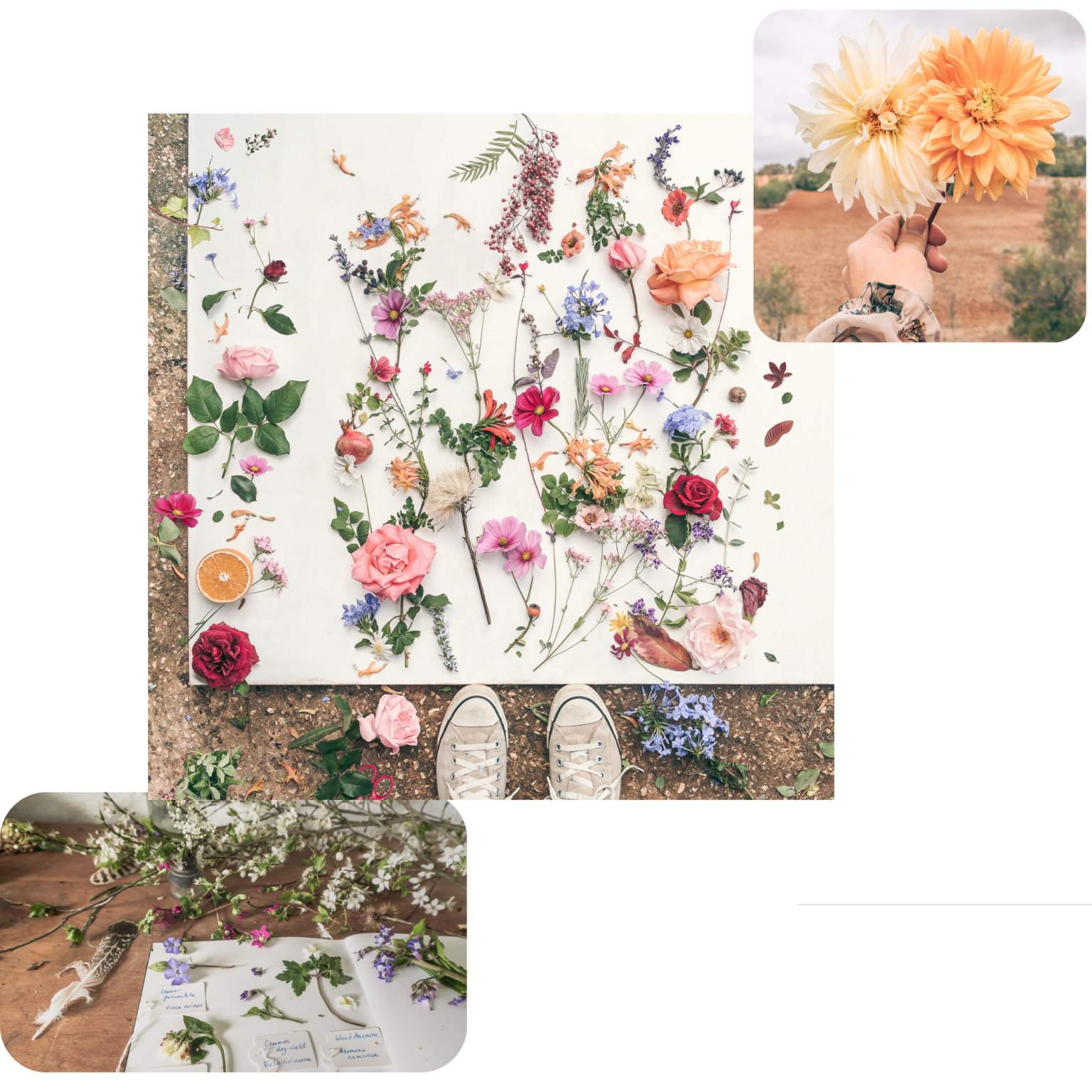 In my floral art photography I capture the momentary beauty of flowers and nature as they appear and fade throughout the year. They feature real flowers arranged on canvas or wooden backgrounds which I photograph in natural light. Each one is a seasonal nature story.
Most of the flowers in my botanical images are grown in my garden or foraged responsibly from the wild. Many of the flowers in my art began as a seedling I nurtured and then sowed in the garden. 
I want to share the bounty of the flowering earth and the beauty of nature in my art photography.
Press
My work has been published in magazines, exhibited in the Algarve, and licensed internationally, including an award winning calendar.
Fine Art Prints
Fine art print collections will be released throughout the year. They are limited editions and will only be available for set dates.