Hello…
The latest studio news will be kept updated here…
FEATURES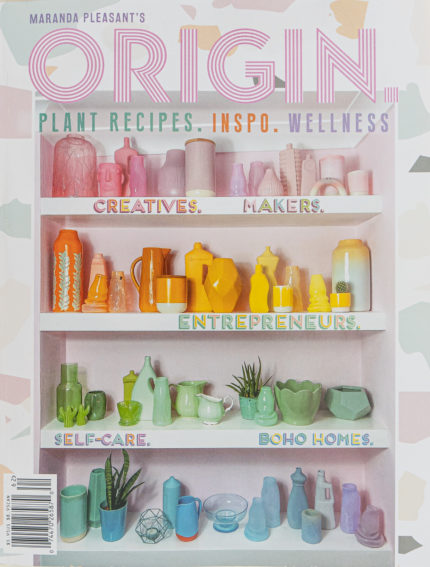 Origin Magazine Spring Issue 2021
Three page feature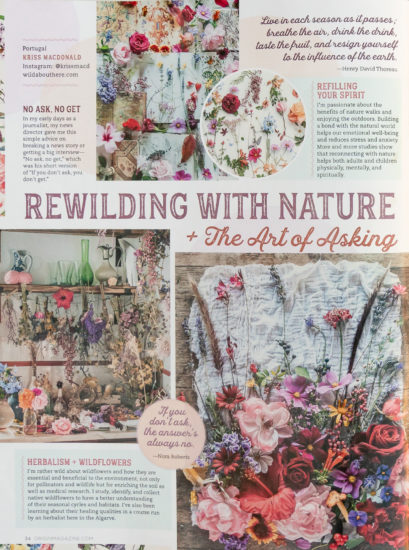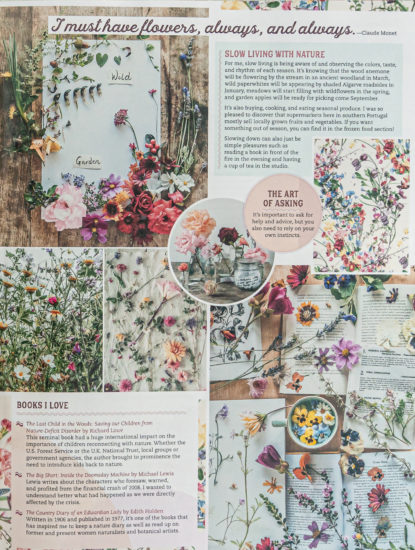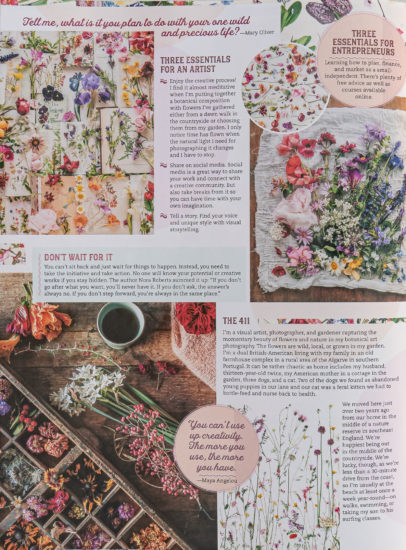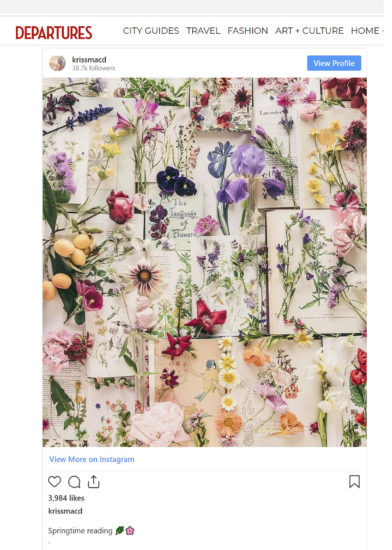 "The Language of Flowers" as featured in Departures Magazine April 2020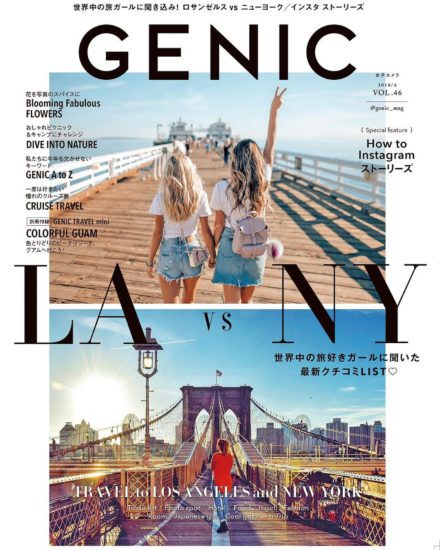 My botanical photography was featured in Genic Magazine Vol. 46, 2018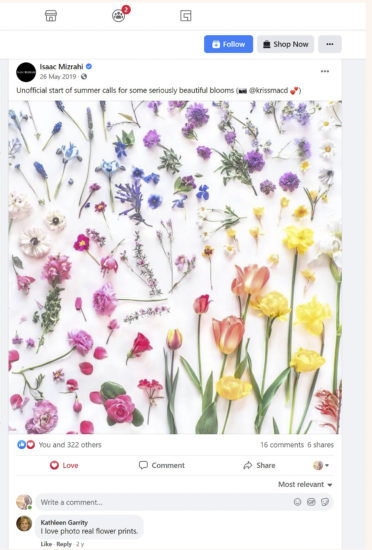 "Easter Dance" as featured by fashion designer Isaac Mizrahi on Facebook.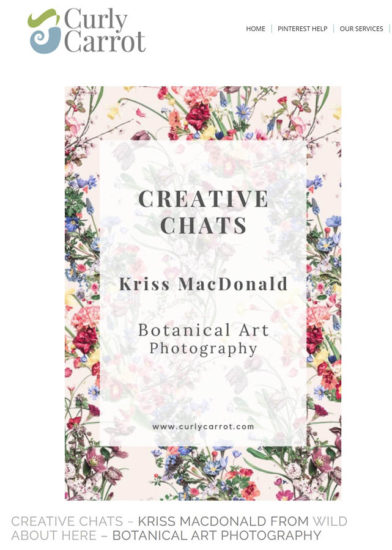 Curly Carrot Interview 2019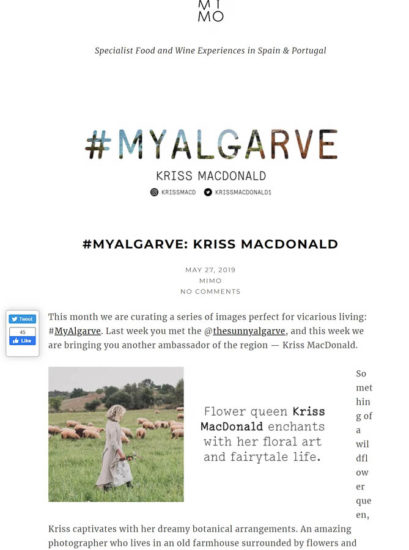 Mimo Food feature 2019
EXHIBITIONS
My botanical art photography has been exhibited in the following locations in the Algarve.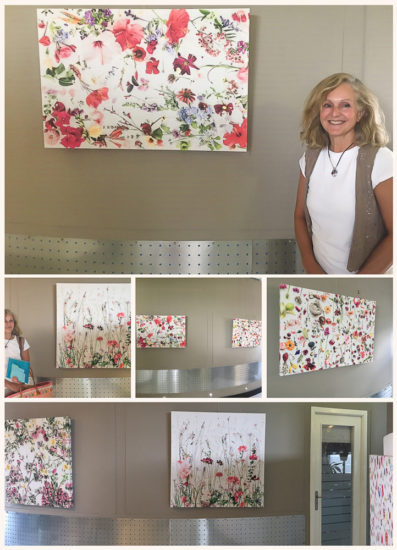 Jim's in Almancil October 2019 to Spring 2021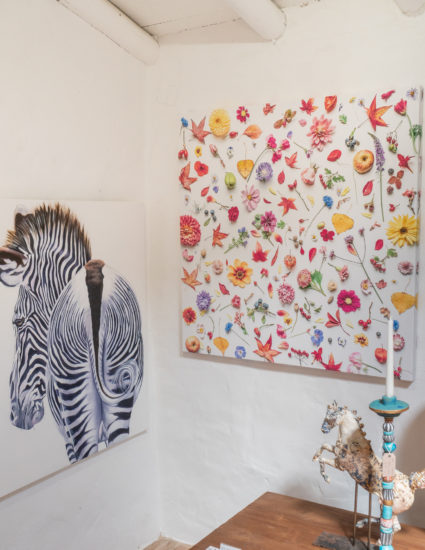 Corte Real Gallery in Paderne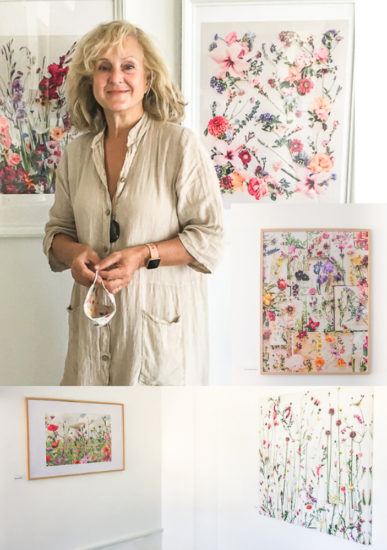 Madrugada Centre annual solo artist exhibition September 2021
LICENSING
I look forward to sharing with you soon some exciting licensing projects in the works. If you're interested in discussing licensing my images or patterns then please get in touch.
RANDOM NEWS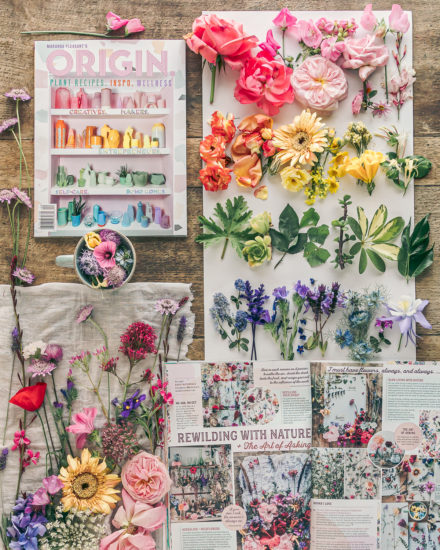 Feature on Origin's Instagram with the kind words "Kriss, this is one of the most gorgeous magazine photos ever seen, thank you"
I shot this photograph in the woods near our house in 2016 in Sussex. Now more than 1.8 million views on Unsplash and regularly used by leading publications and brands.
For any enquiries do contact me. Also you can stay in the loop by signing up for my occasional newsletter which will also include the latest prints available as limited editions in my soon-to-be launched online shop.