Panasonic Homes 2022 "in the garden"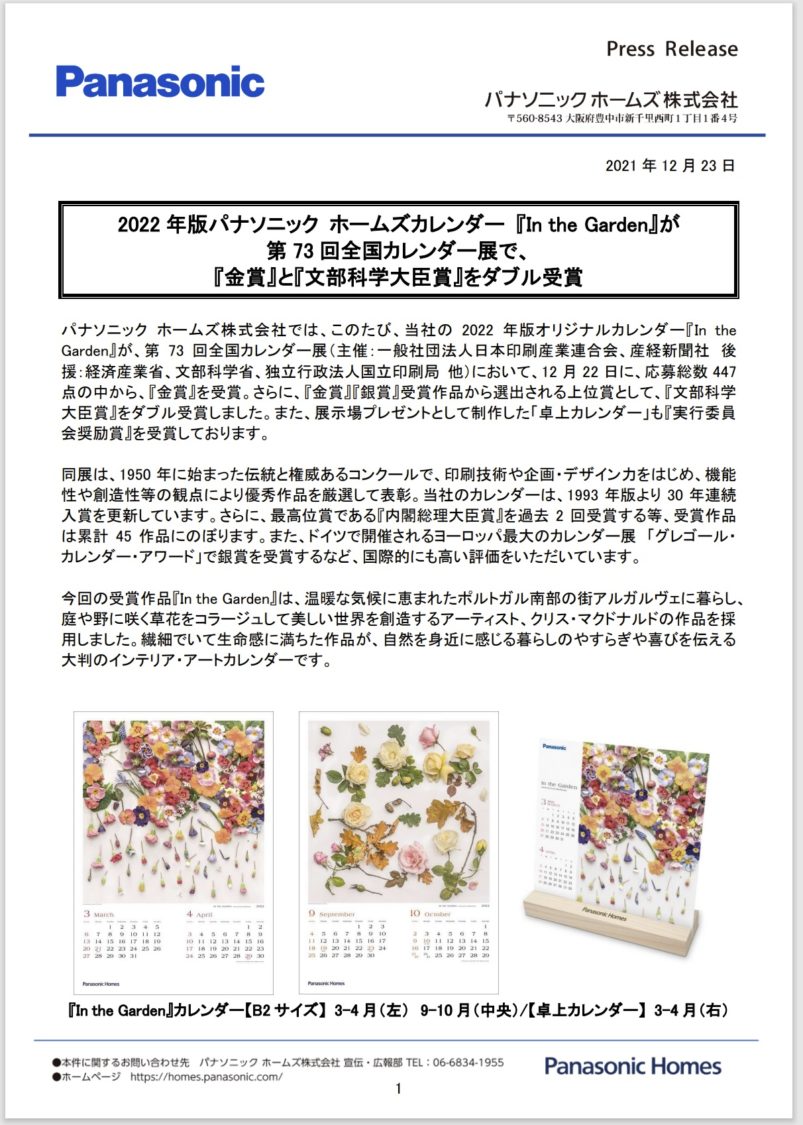 The 2022 Panasonic Homes calendar "In the Garden" featuring exclusively my botanical art photography won both the Gold Prize and the Minister of Education, Culture, Sports, Science and Technology Award at the 73rd National Calendar Exhibition in Japan.
As one of the top winners out of a total of 447 entries in this prestigious and traditional Japanese competition, the calendar also appeared in exhibitions in Osaka and Tokyo.
The "desktop calendar" version also won the Executive Committee Encouragement Award at the Exhibition.
As well as the large size calendar, Panasonic Homes created a variety of gifts for their clients with my botanical images from "In the Garden."