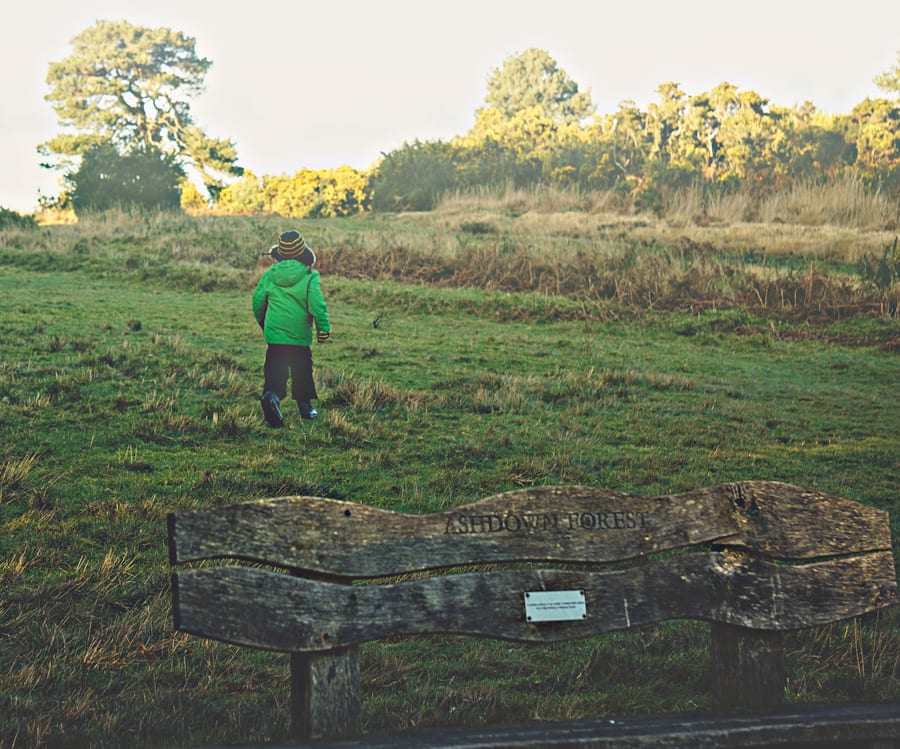 We went for a walk this week where Winnie the Pooh, Christopher Robin and their friends lived. The fictional "Hundred Acre Wood" is actually a real place in the Ashdown Forest in East Sussex. It's not all forest either. Nearly two thirds of its 2500 hectares (10 square miles) is heathland.
For me it wasn't just a chance to follow one of the two trails – the 'Short Pooh Walk' or the 'Long Pooh Walk' – but to have my own Winnie-the-Pooh-style moments with my twins.
"Christopher Robin was sitting outside his door, putting on his Big Boots. As soon as he saw the Big Boots, Pooh knew that an Adventure was going to happen…" (All the quotes in this post are from the A.A. Milne Winnie-the-Pooh books)
Although the sun was out, it was a chilly winter day so I made Luce and Theo put on their snow suits and boots.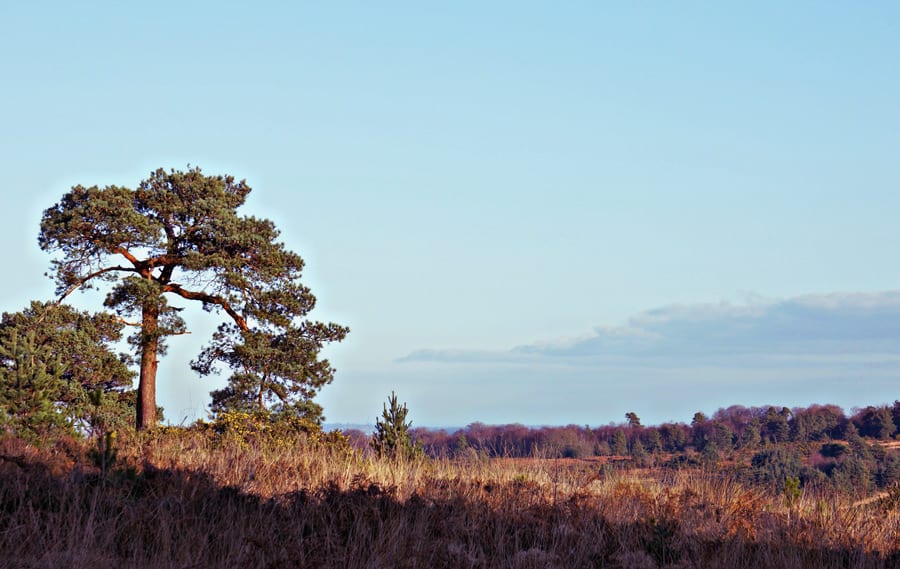 On arrival, instead of heading off left on the short trail (0.6 mile/1 km) to the Heffalump Trap where a lone pine rather than six stands, we continued straight.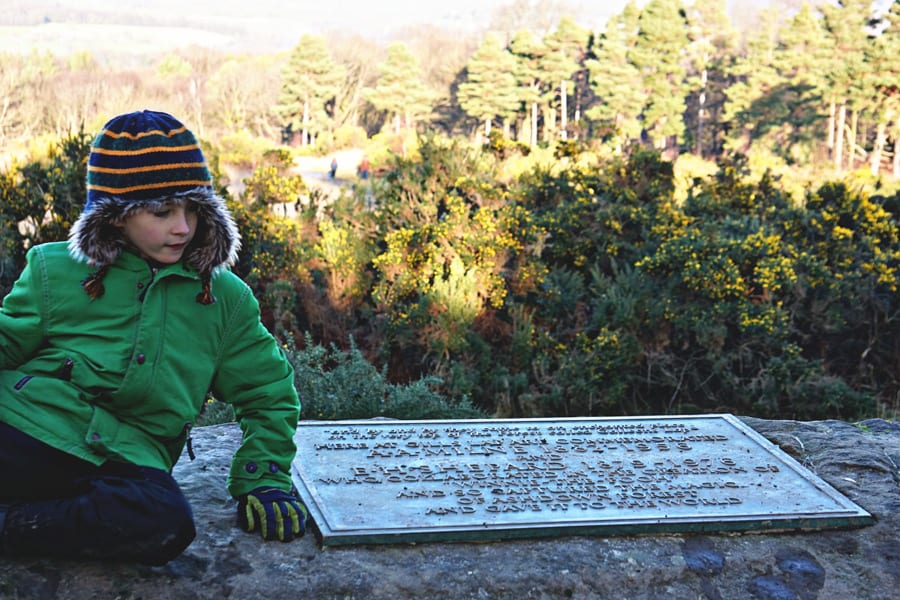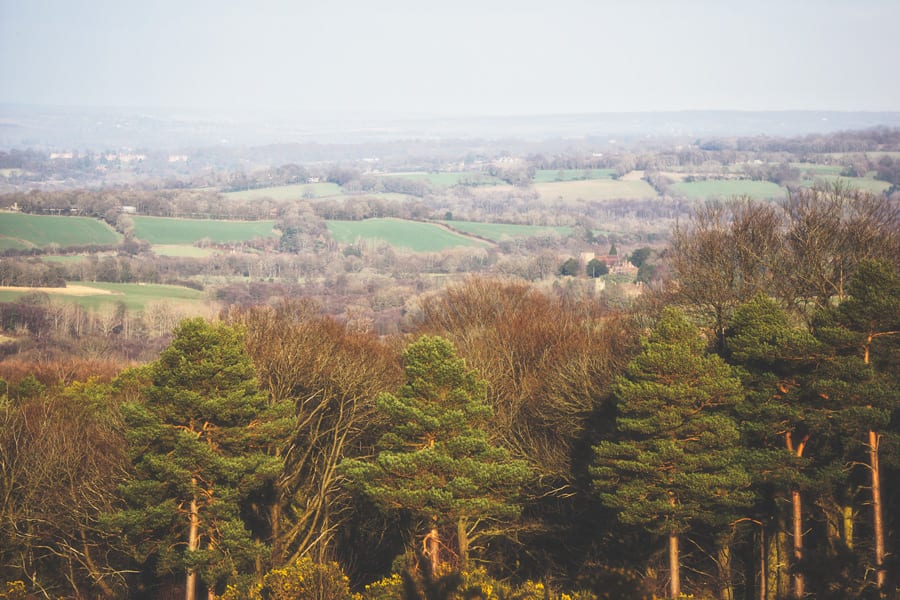 We first stopped at the memorial to A.A. Milne, Christopher Robin's real father and the author of the Winnie-the-Pooh stories, and E.H. Shephard, the illustrator. Theo gazed out at the landscape which in the 1920s had inspired the stories about the fictional bear and his friends.
"I'm not lost for I know where I am. But however, where I am may be lost."
I printed out a map to bring with us but I think we may have got lost.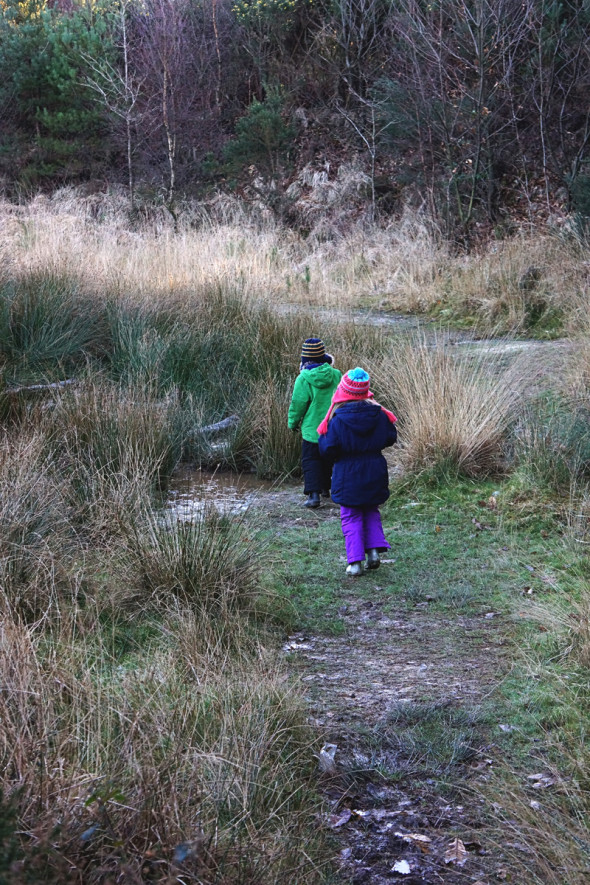 We thought we were in a boggy area which had been Roo's Sandy Pit but we may have strayed off the path too soon. Nevermind, our adventure had begun.
"We're going to discover the North Pole." "Oh!" said Pooh again. "What is the North Pole?" he asked. "It's just a thing you discover," said Christopher Robin carelessly, not being quite sure himself.
And that's where we headed too.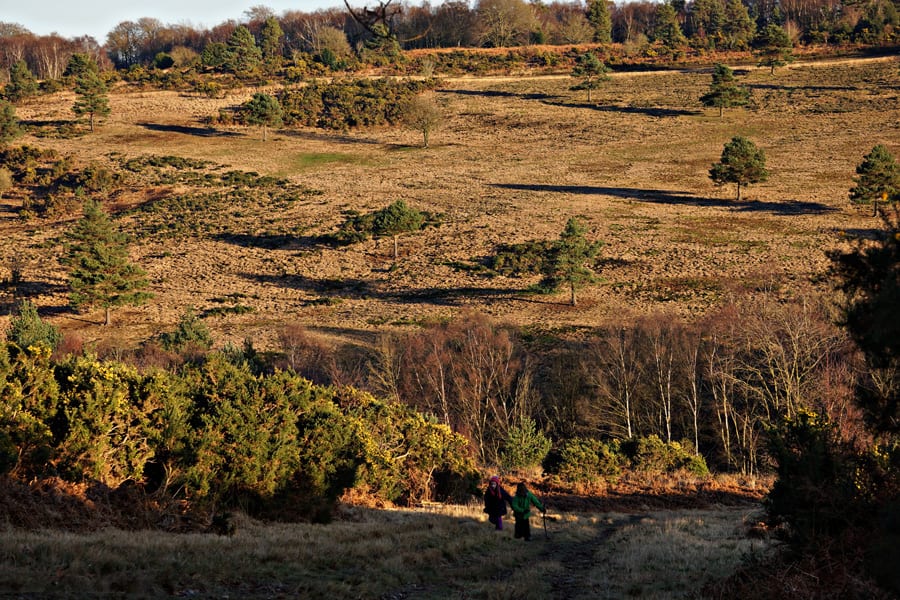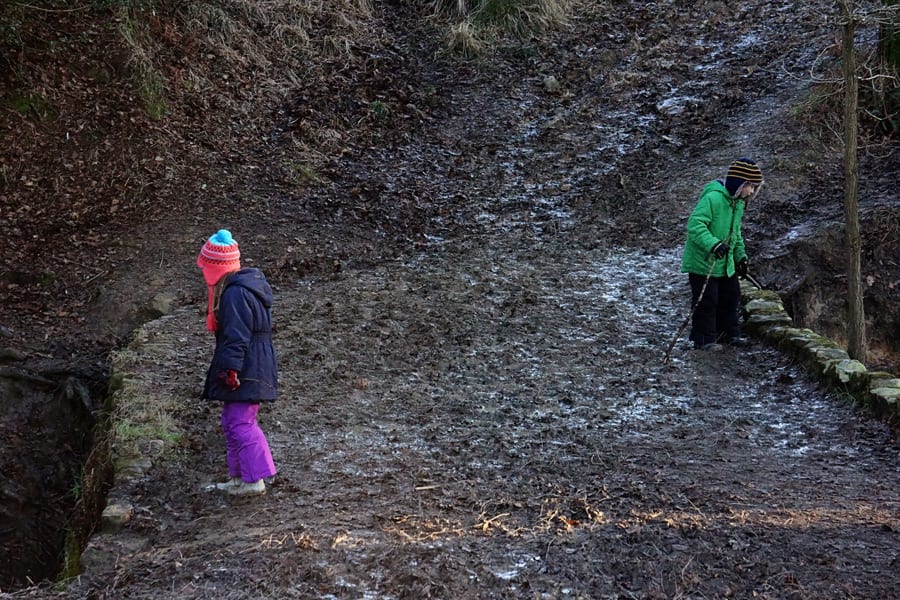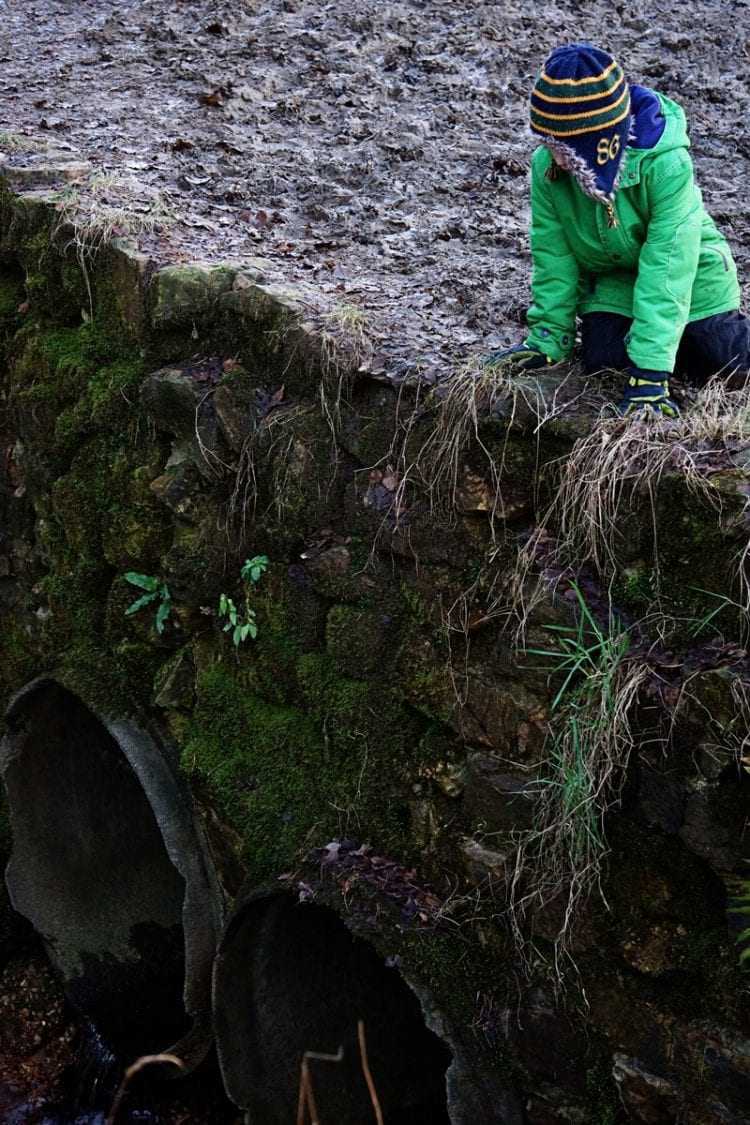 Was this where Roo fell in a stream and Pooh saved him with a stick that was the North Pole? Of course, my son was prepared with a stick too.
"Through copse and spinney marched Bear; down open slopes of gorse and heather, over rocky beds of streams, up steep banks of sandstone into the heather again; and so at last, tired and hungry, to the Hundred Acre Wood. For it was in the Hundred Acre Wood that Owl lived."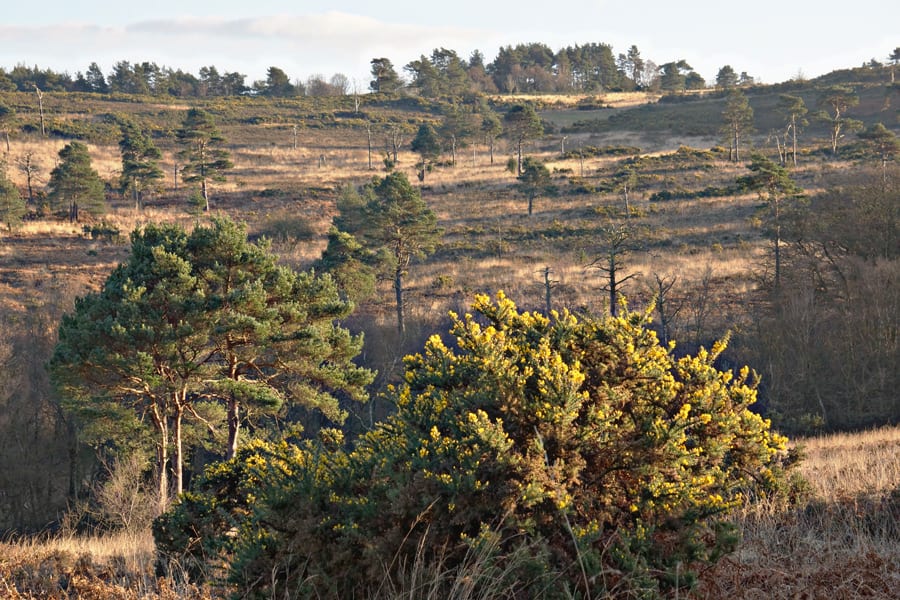 Up the hill we then marched past Wrens Warren Valley – that is Eeyore's Sad and Gloomy Place.
And off the trail we went again until we reached the 100 Acre Wood where the moon watched us from the clear sky above. Actually it's called the Five Hundred Acres Wood on the official Ordnance Survey Map.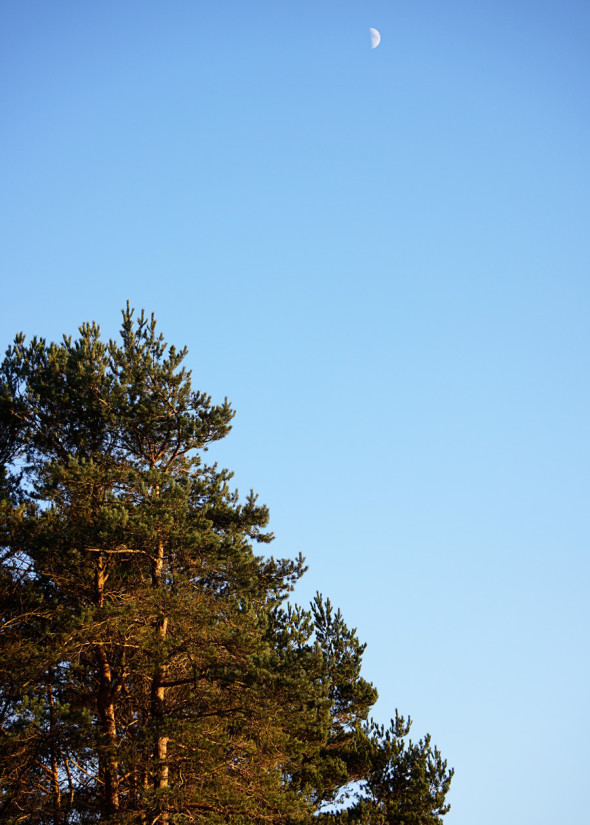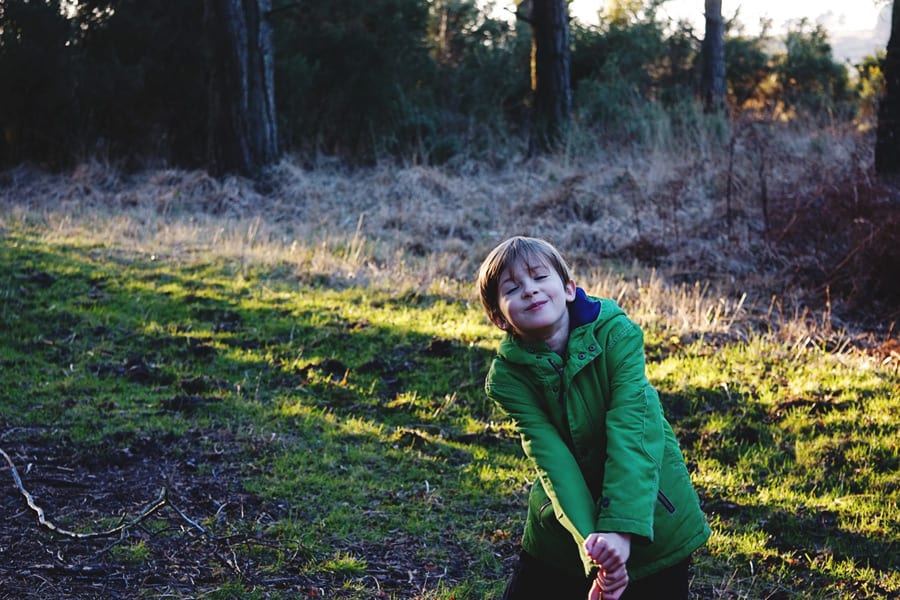 Soon our way was blocked by 'private property' signs so we collected pine cones from the forest and headed back to a trail which wound above the valley and would lead us back to the starting point at Gill's Lap.

"We'll be Friends Forever, won't we, Pooh?' asked Piglet. Even longer, Pooh answered."
While I stopped and admired and took photos of the incredible landscape as the end of the afternoon approached, Luce and Theo plotted and made plans together. As they often do.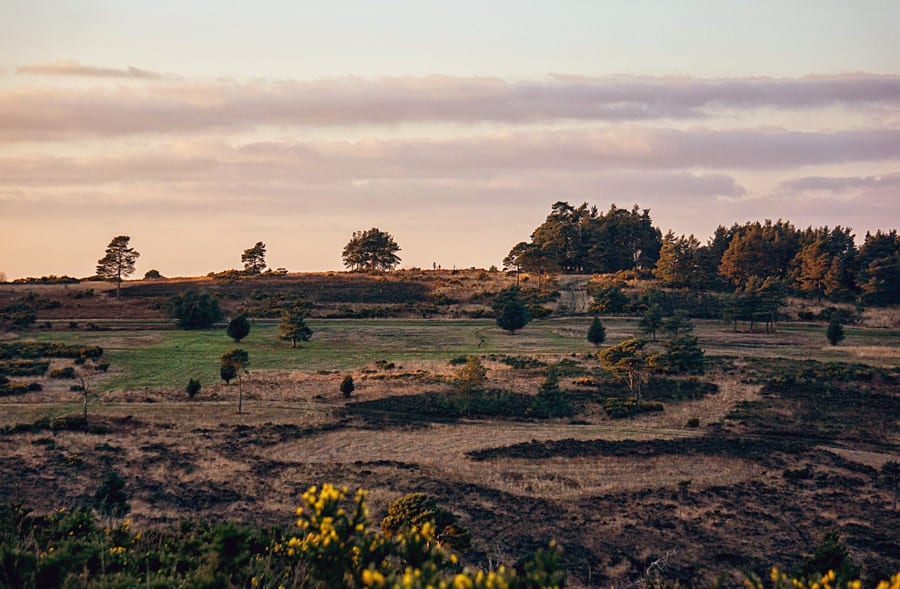 Soon we could see the Enchanted Place at the top of the hill just near where we'd parked our car at Gill's Lap. The sun was setting at the end of our Pooh walk.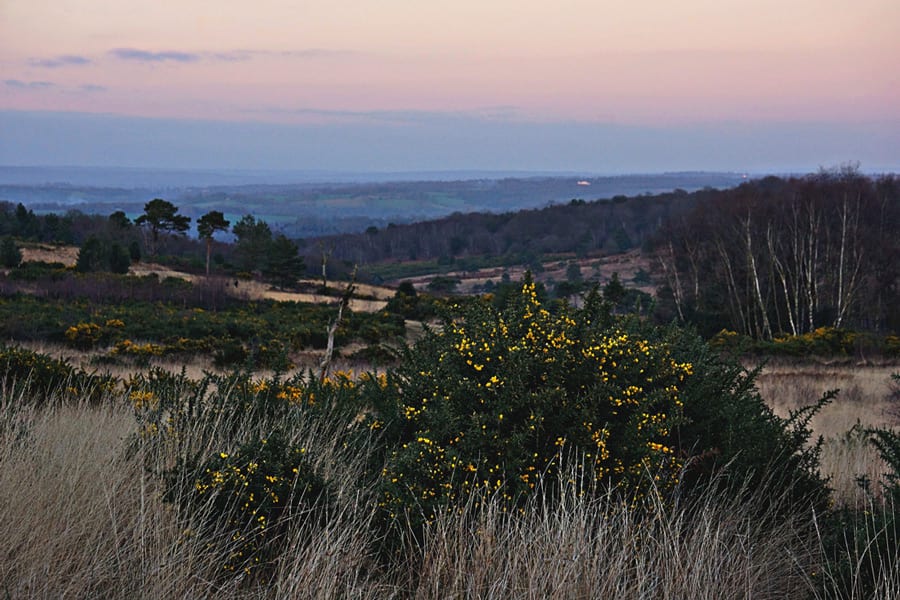 "If ever there is tomorrow when we're not together… there is something you must always remember. You are braver than you believe, stronger than you seem, and smarter than you think. But the most important thing is, even if we're apart… I'll always be with you."
We'd walked for over 2 hours and over 2 miles (3.25 km). I hope someday Luce and Theo not only remember following Winnie-the-Pooh and his gang's footsteps, but they'll have special childhood memories of adventures with their mother in Ashdown Forest. After all…we got lost, went on an expedition, found the North Pole, visited the 100 Acre Wood, and had rather a splendid adventure together in rather an enchanted place.