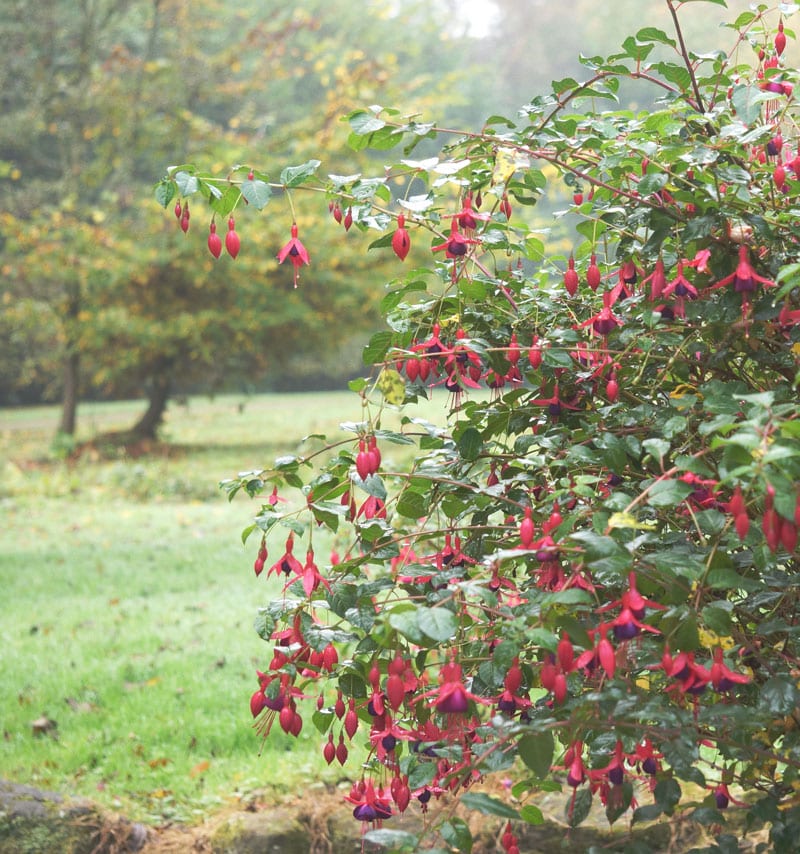 Outside our kitchen door is a scene of Autumn contrasts – blooming and fallen flowers.  We have a Fuschia 'Genii' shrub which is covered with vibrant cerise and purple flowers. It has been flourishing and growing ever since the summer.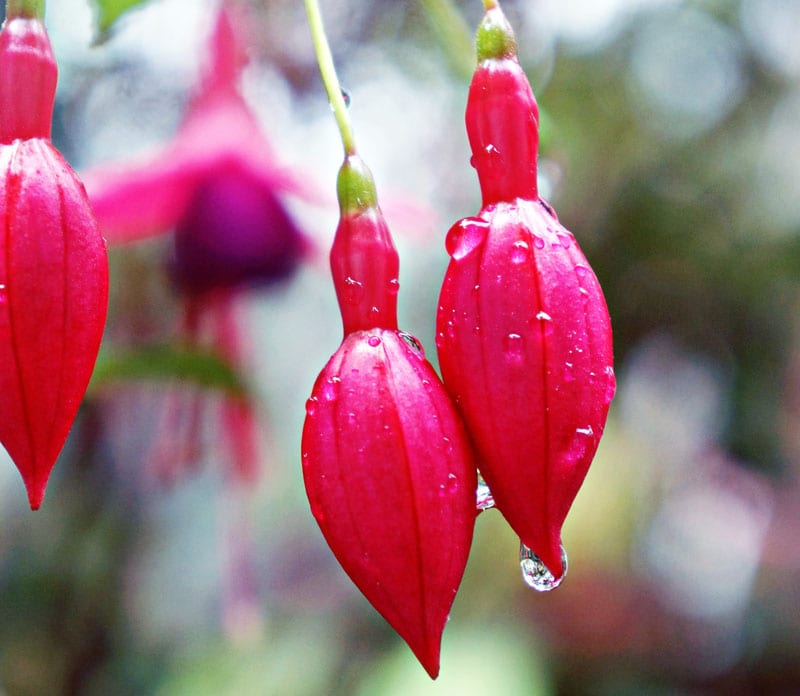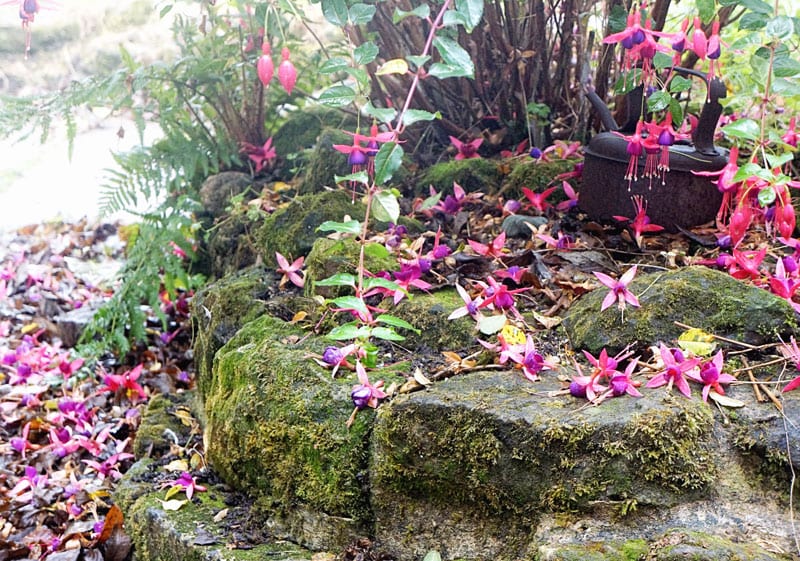 But some of the flowers have fallen. I haven't cleared them up as they have formed a carpet of colour around the shrub.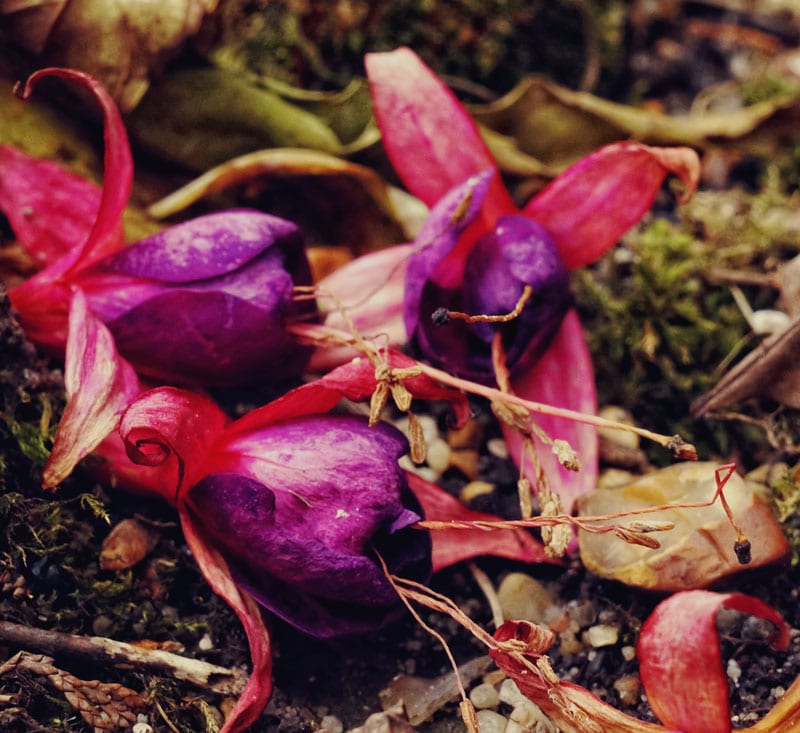 Our other Autumn survivor is a flowerpot of Ornamental Sage. It's known as 'Hot Lips' due to the two tone white and red lipstick blooms.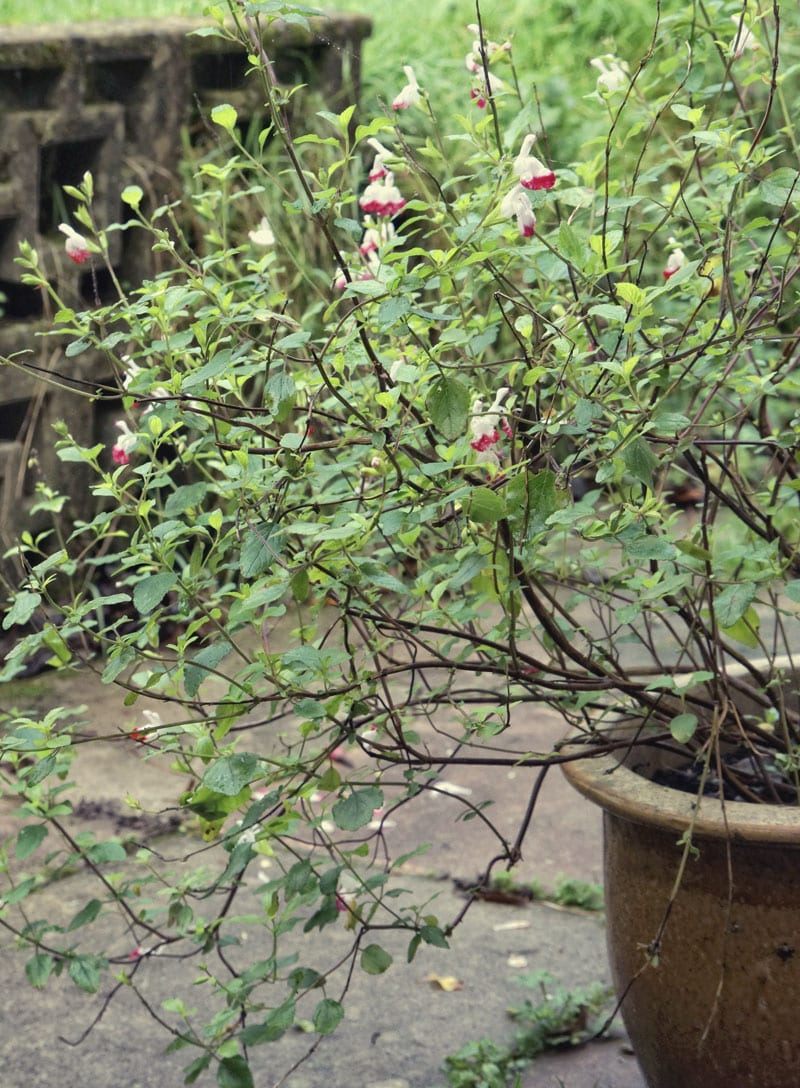 I was reminded of leaping dolphins when I took a close up of its flowers.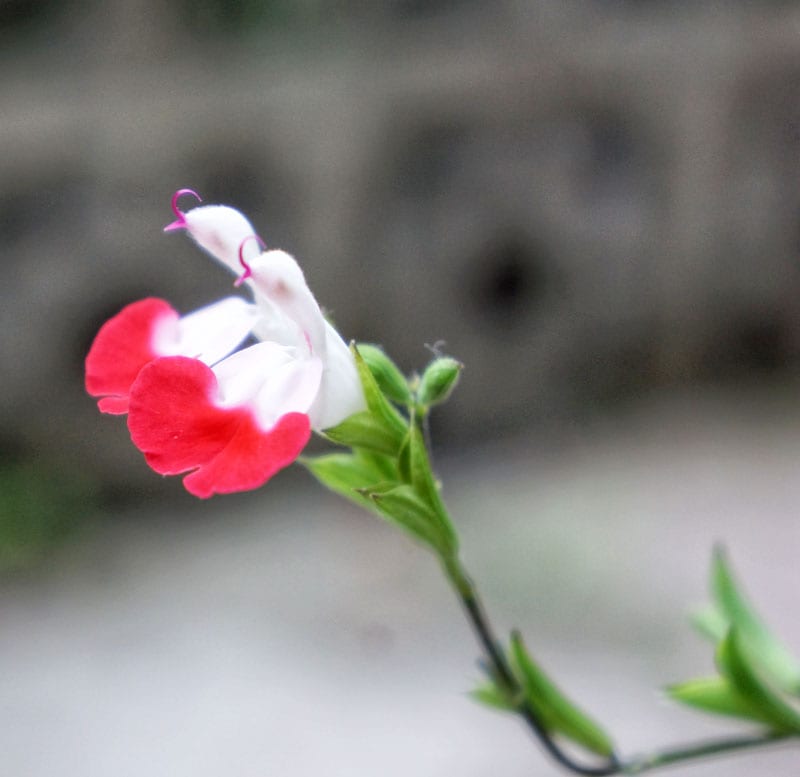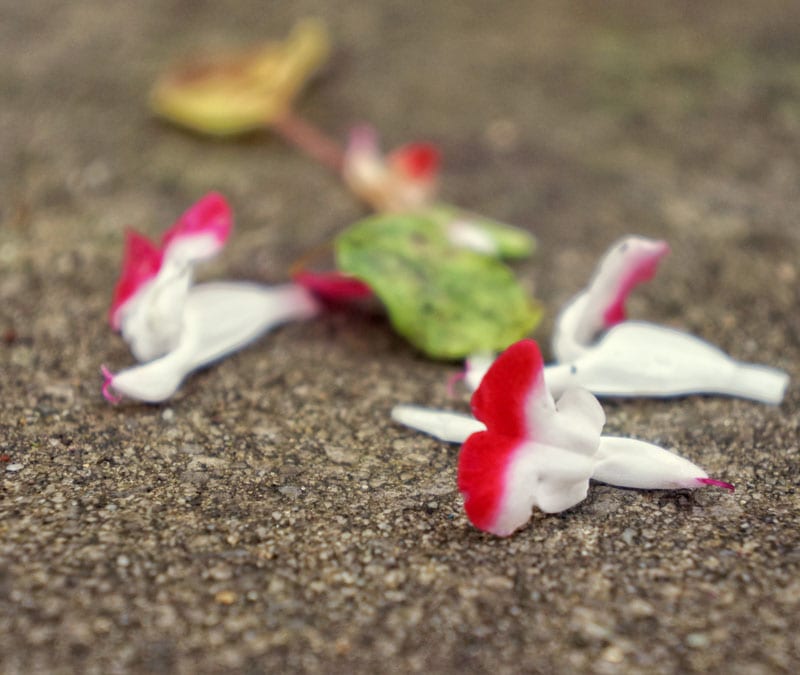 But Autumn is having an effect.  The flowers are beginning to wilt and 'Hot Lips' lie on the patio beneath the flower pot.
I wonder how long before there will only be fallen flowers outside my cottage back door?