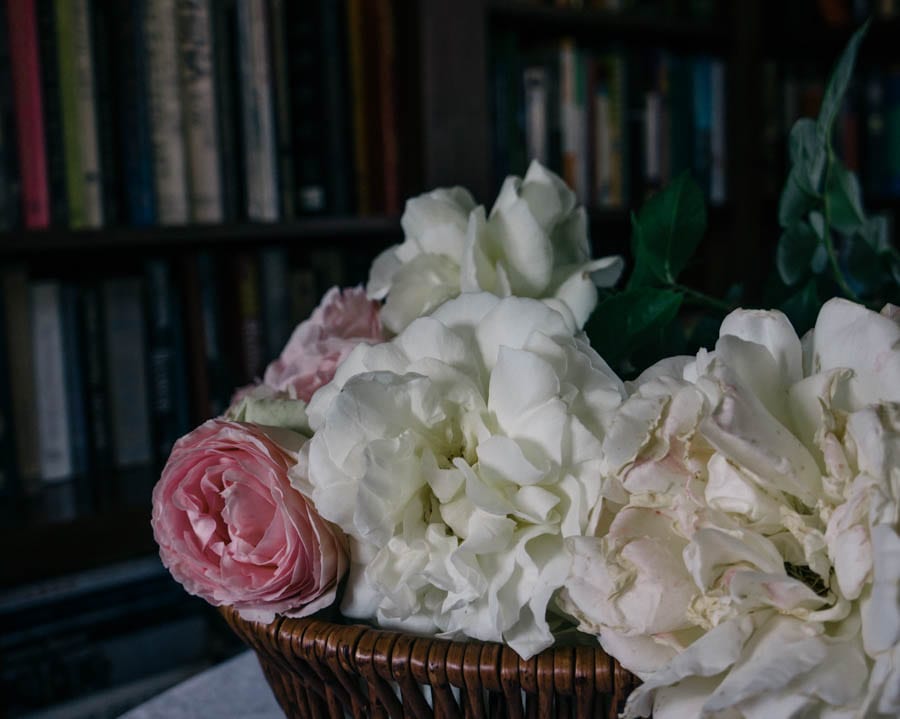 I spent early Saturday morning cutting roses and other flowers from my garden. I was right in picking them early but I did make some mistakes. Guests were arriving for the weekend so I wanted the house filled with fresh flowers. There was something rather relaxing and wonderful about picking one's own flowers in season for inside the home.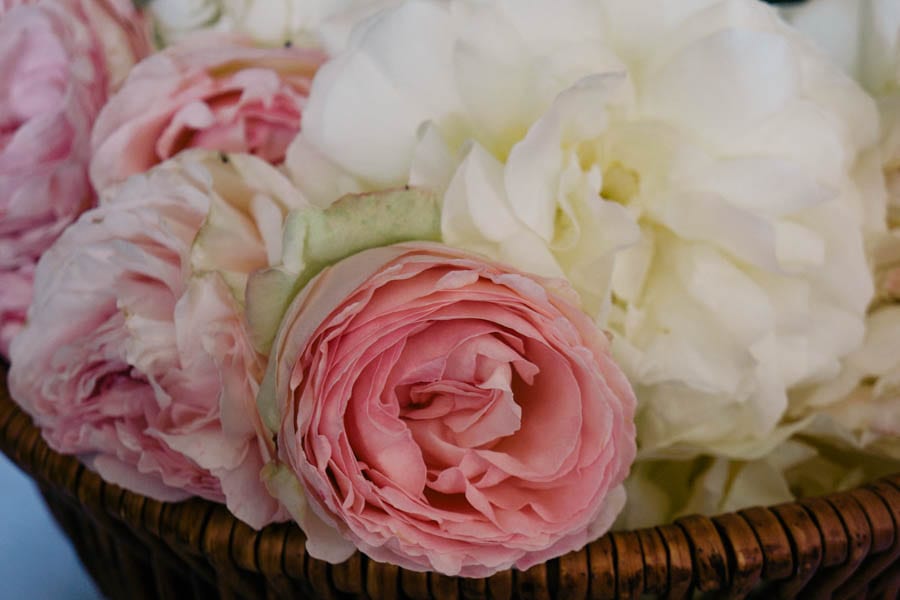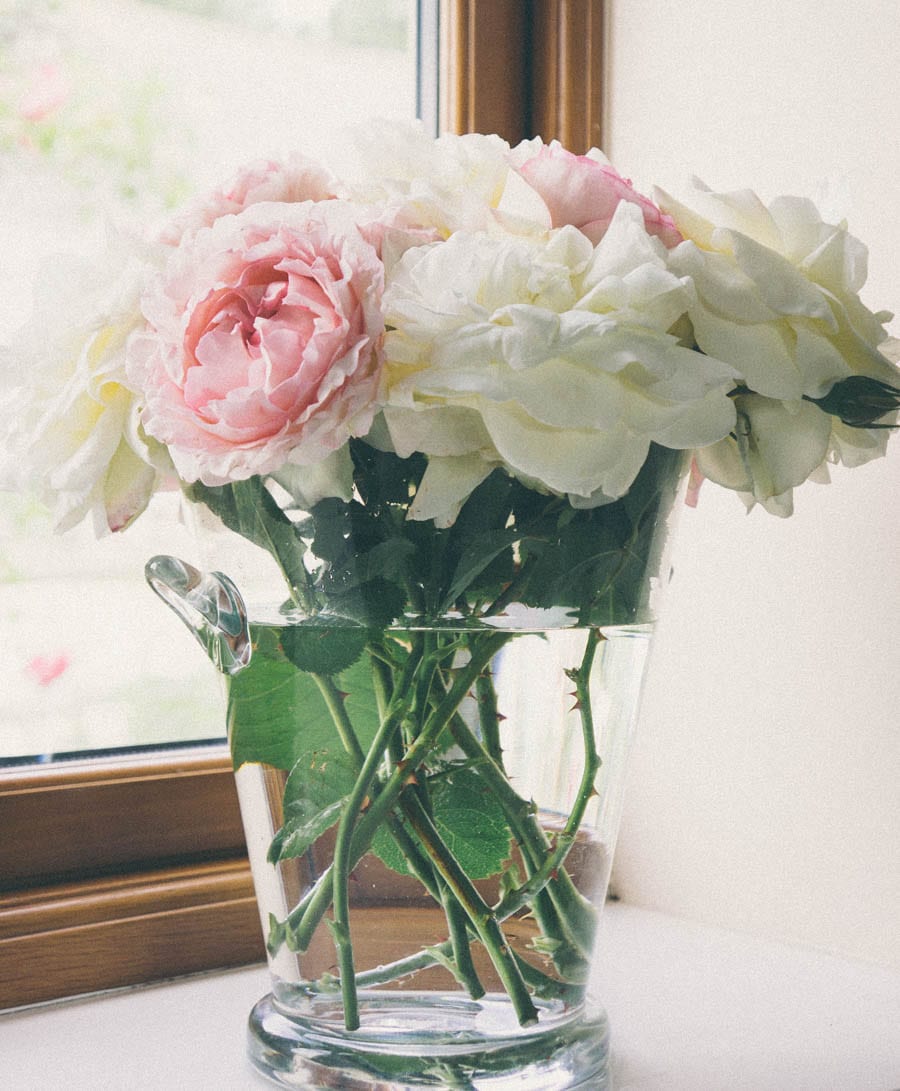 We have about a dozen or so different varieties of roses growing in our garden. Some I've discovered are not great for indoors as they're too heavy, in clusters and their stems are too short.  As I don't have a specific cutting garden bed, I just search for roses that will fit and fill my vases.
But I also want them to bloom to their heart's content in the garden first. Yes, they won't last as long indoors but I have enough to replace and refill my vases. And they're free. But I should have put the cut roses straight into some warm water rather than letting them lie in a basket while I took a break and had a morning cup of tea. At least I picked, or rather cut them, very early in the day when they retain more moisture so they'll last just a bit longer inside.
Apart from one climbing rose on the pergola on the path to our front door and another on one of the pillars running by a side fence, all our roses are doing beautifully.  We have clay soil which is rather perfect for rose growing.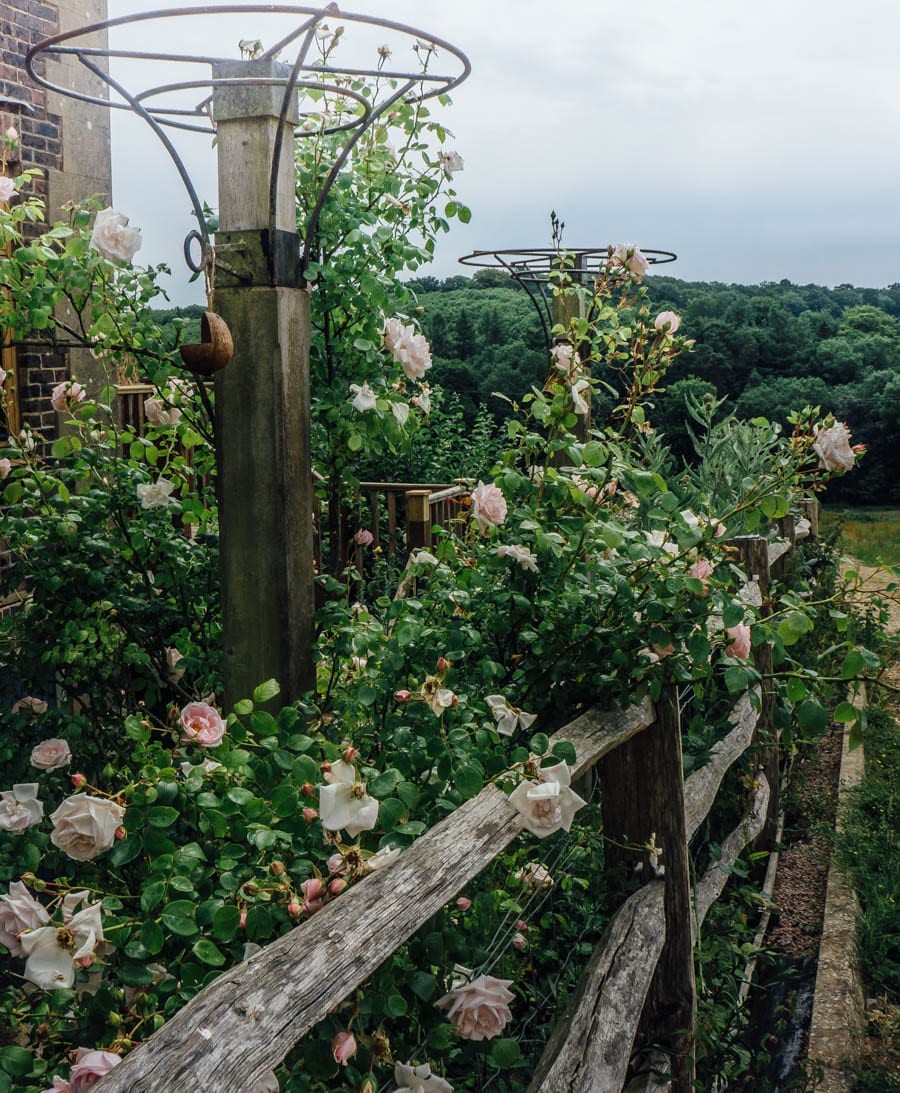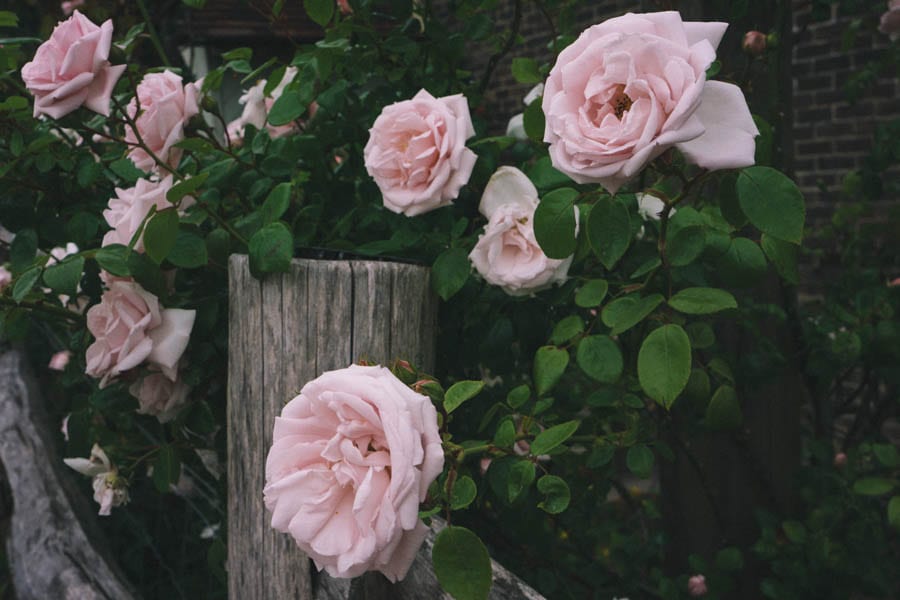 There's one large hybrid tea plant standing alone in a flowerbed next to the house. I'm rather crazy about the colour of its roses. They seem to combine deep reds with coppery oranges. These are the best ones for cutting in my garden as they have such strong, long, thick stems.
I find identifying roses almost impossible as they're hundreds and hundreds of varieties. So I call these ones my 'blood orange roses.'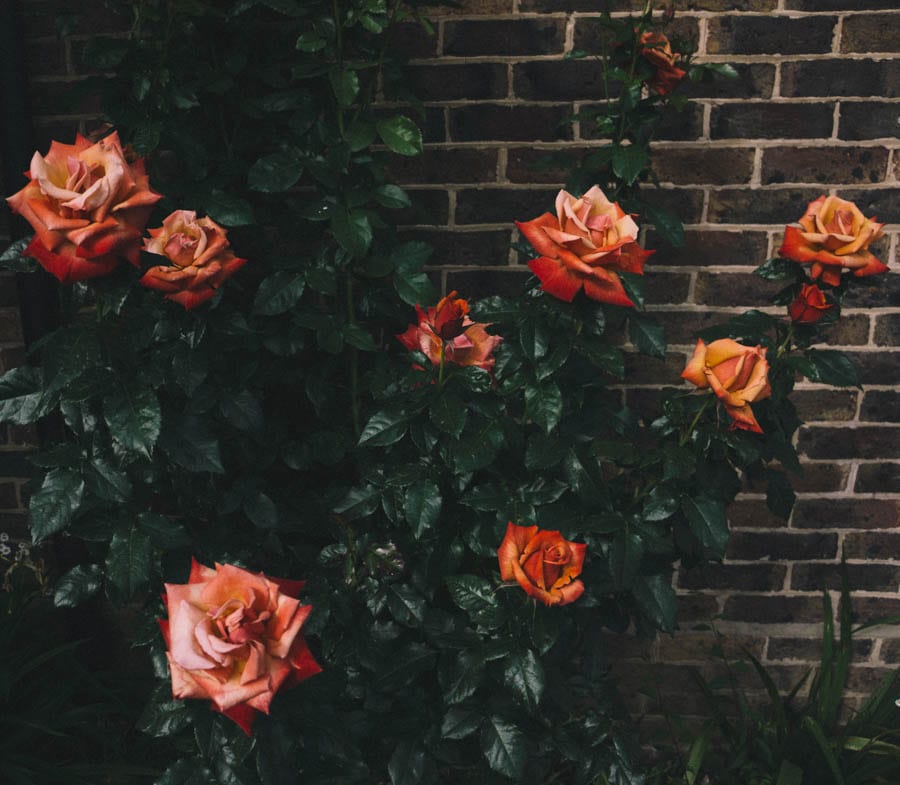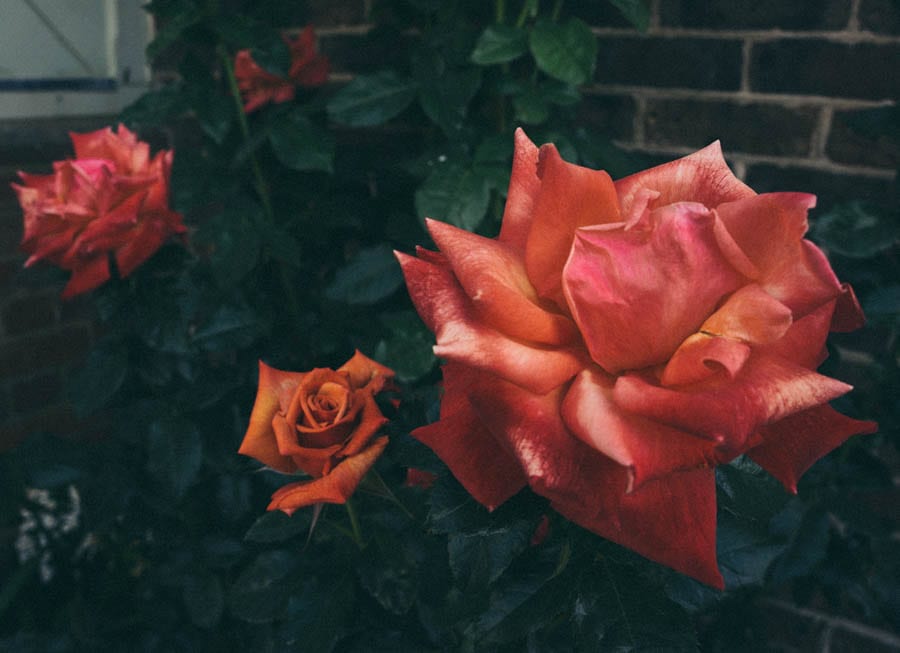 I rather love them on my 18th century sideboard next to my 21st century Nicholas Byrne painting. Yet I put them in a metal vase which will shorten their blooming lives compared to porcelain, pottery or glass!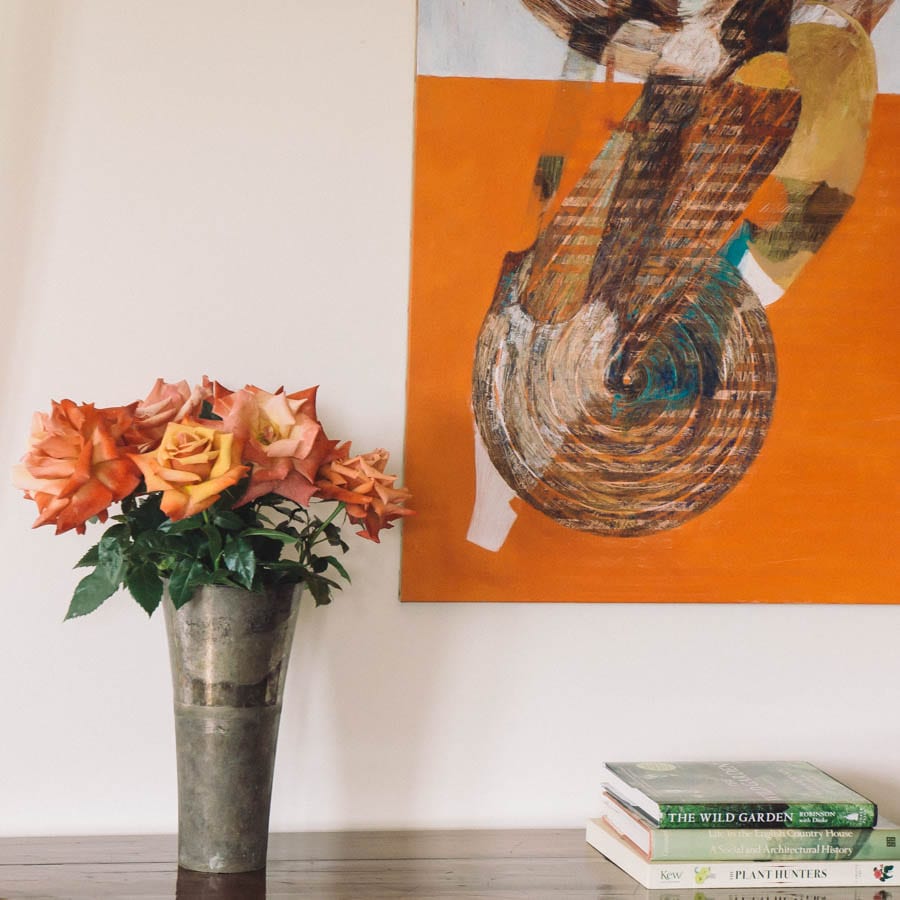 There are some rather stunning cream and yellow flowers climbing up the wooden stairs leading to our deck. These rather elegant roses live contentedly side by side with wild bramble flowers in the hedge.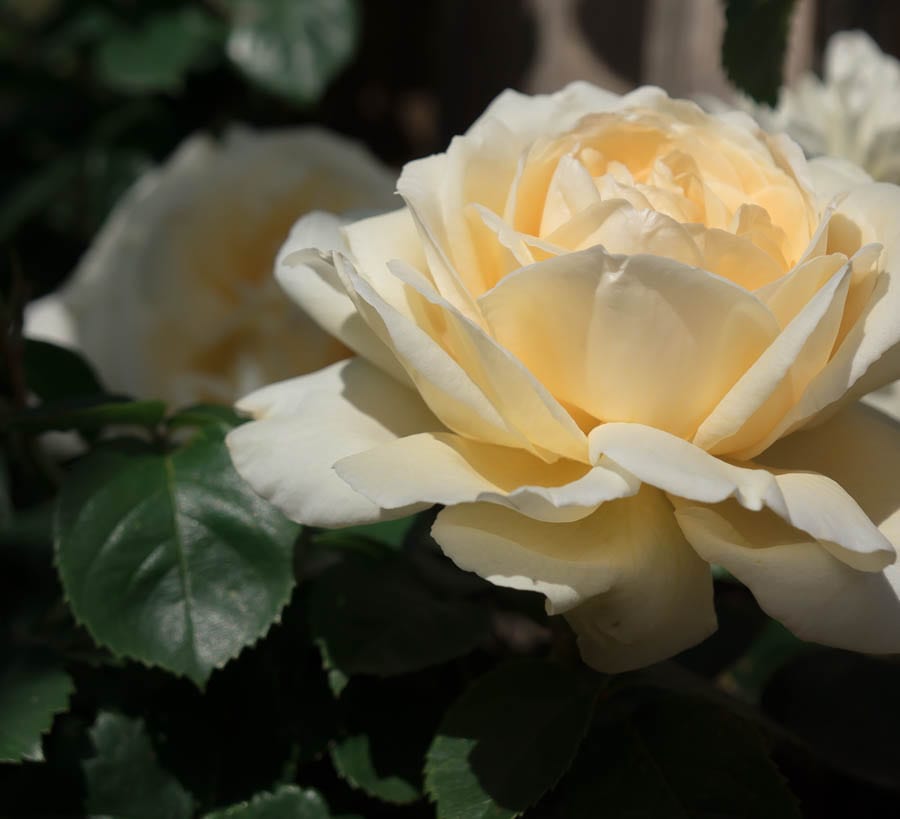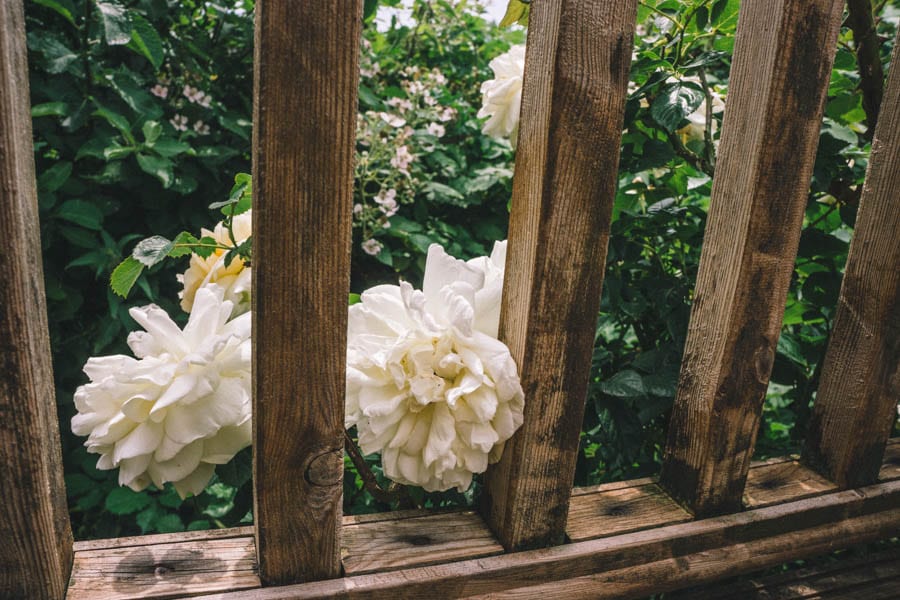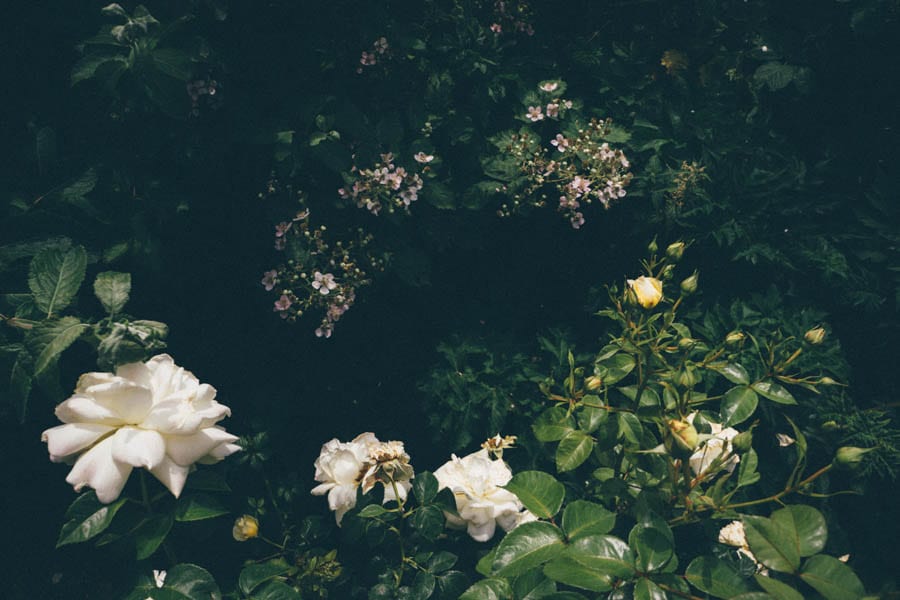 I also chose yellow ones to cut for a vase in my daughter's bedroom. Luce no longer likes pink so I have to be careful which flowers I choose now for her.
I do need to make some of my own flower food to add to these vases, such as mixing lemon juice or apple cider vinegar with sugar and water. I might avoid the version made with vodka if I'm putting them in children's bedrooms. (Just in case a young child wakes up thirsty in the night!)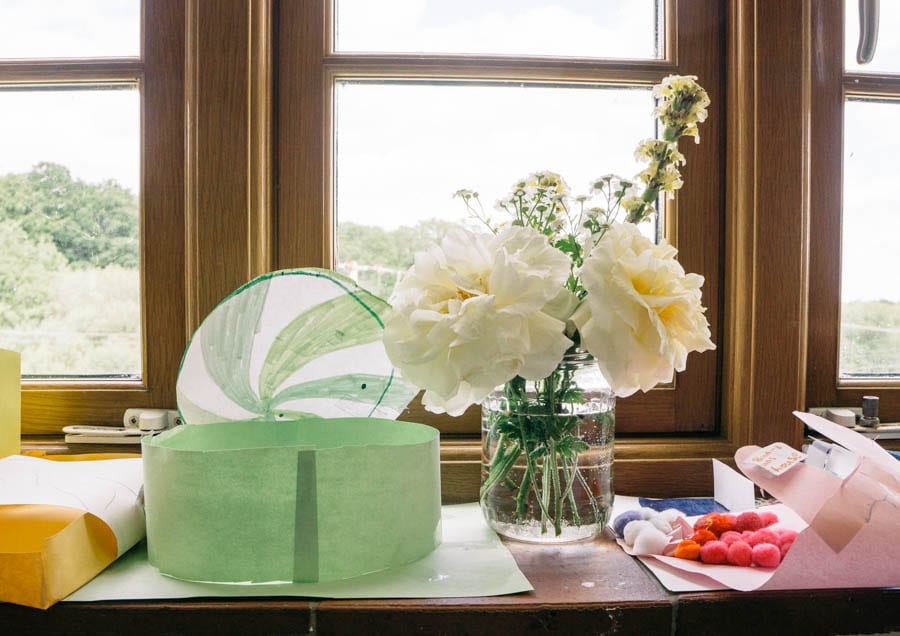 Personally my favourite roses to bring indoors are some of the pink climbing roses growing in another part of the garden. It's their fragrance! Simply gorgeous. My guests this past weekend found me ordering them to literally smell the roses!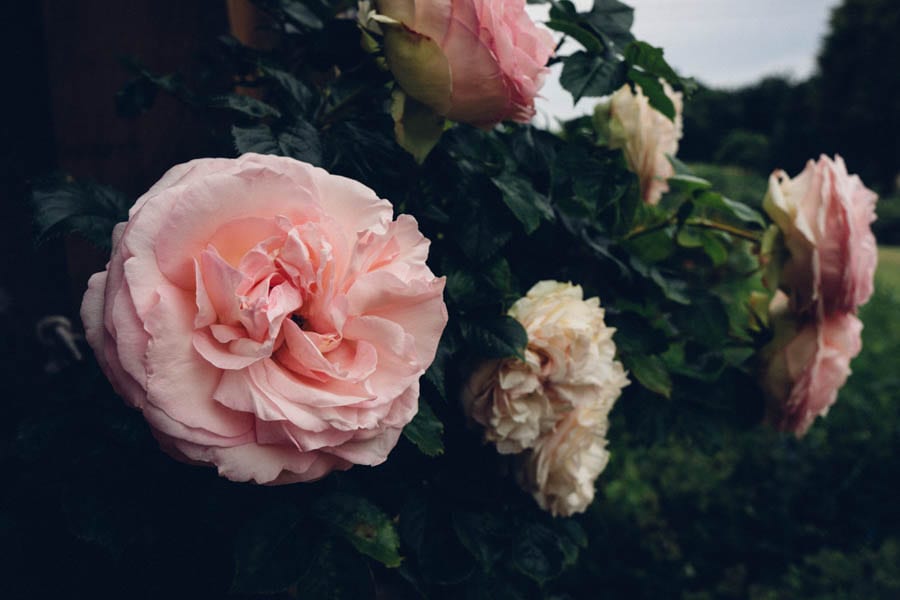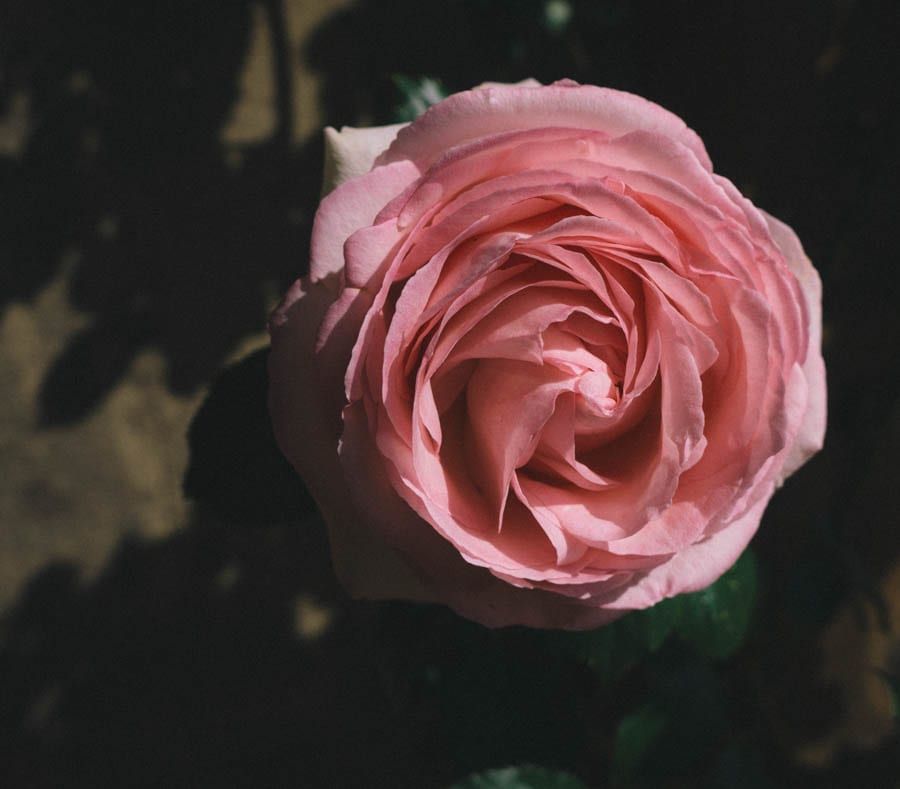 I also have been collecting rose petals as I have grand plans to make rose water, rose lip balm and rose face scrub with them. Anything to keep their beautiful scent even after the summer ends.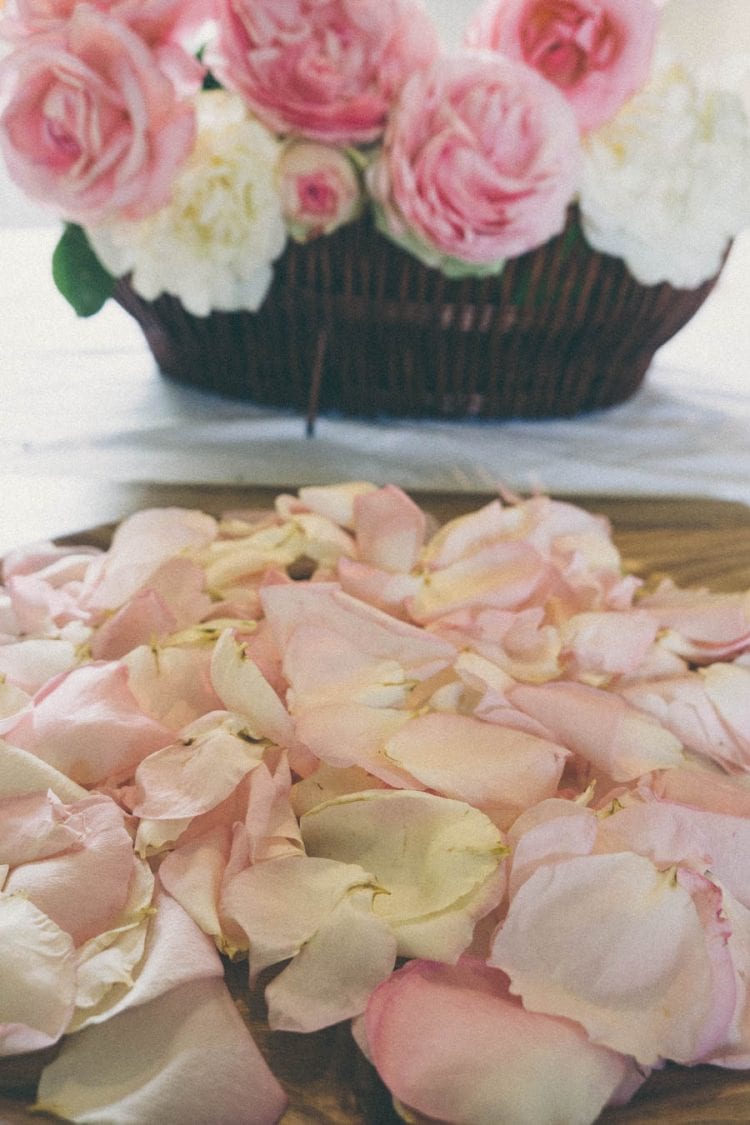 As I finish writing this I remember that I need to change the water in my white porcelain vase, and recut and wash the stems of the pink roses before putting them back in so they'll stay fresher just a wee longer indoors. Although I have a rather lovely vintage water mist sprayer, I keep it on the shelf as I keep reading on rose expert sites that you should never mist roses inside. Not sure why, but I'll heed their advice and just keep looking for other tips and methods to keep my roses happy inside.
Now hoping that most my roses just keep flowering all summer long.