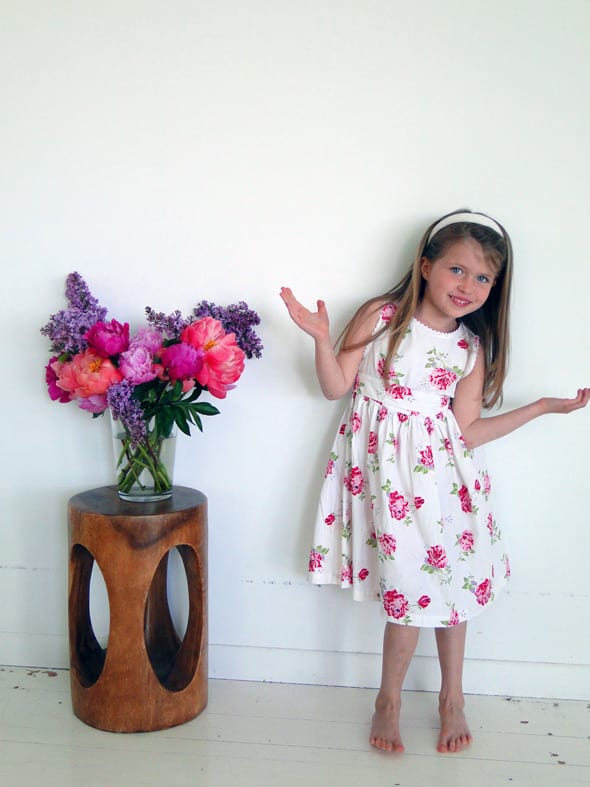 When the Chelsea Flower Show takes place in London, I also start thinking of how to make flowers interesting for children.  There was a big buzz around the 2013 annual Chelsea Flower Show because one of the main attractions was Prince Harry's garden.
For the magical power of flowers there's nothing like reading or just looking at Cicely Mary Barker's The Complete Book of Flower Fairies. The English illustrator's water colors of fairies and flowers mesmerize me and are still incredibly popular today even though she was born in 1895 and died in 1973.
And here's Luce like an English rose.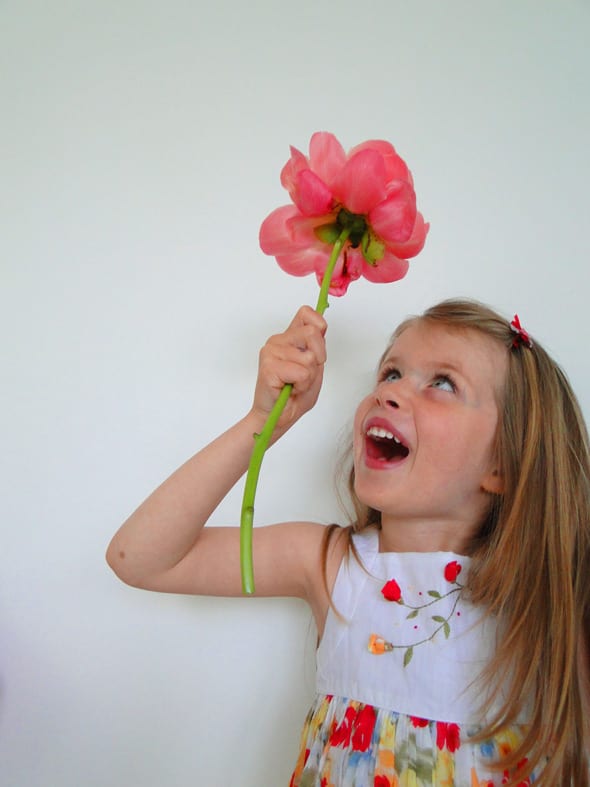 As the British punk band The Jam sang, "No matter where I roam, I will come back to my English Rose."