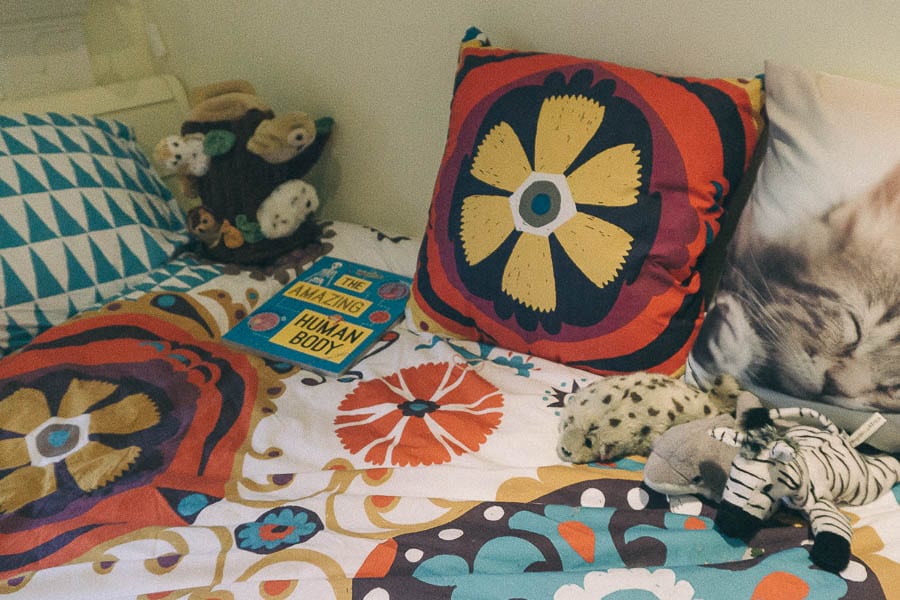 When I sat down to write this review, I couldn't find the book The Amazing Human Body. Finally I tracked it down. My daughter's been hiding it on her bed so that she could do all the activities and doodles inside it before her twin brother takes it over again. My son is addicted to books with lots of strange but true facts. Not surprisingly my twins have been throwing some facts at me about the incredible human body ever since they received their Factivity Human Body Boxset published by Parragon Books.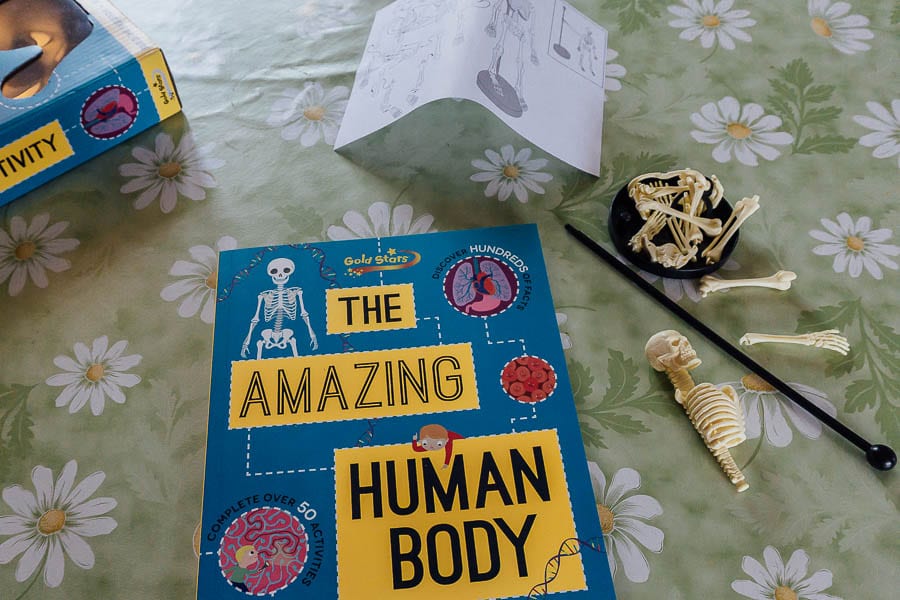 Here are 10 amazing facts about the human body they've learnt from reading The Amazing Human Body. But this isn't a spoiler as there's over 400 facts in the book as well as 50 activities to do.
A human body has billions of bacteria.
We are each made from trillions of cells and there are 200 types of cell doing 200 jobs.
The red bone marrow inside your bones makes more than two billion blood cells every second.
Muscles are made up of millions of muscle fibres all neatly arranged in rows.
You have about three litres of blood flowing around your body – that's enough to fill a small bucket.
There can be up to half a million white blood cells in a single drop of blood.
Your brain has billions of brain cells called neurons.
You have about 10,000 tiny taste buds on your tongue.
A typical person has about 100,000 hairs.
If you stretched out all your body's DNA in a long line, it would reach to the sun and back more than three times.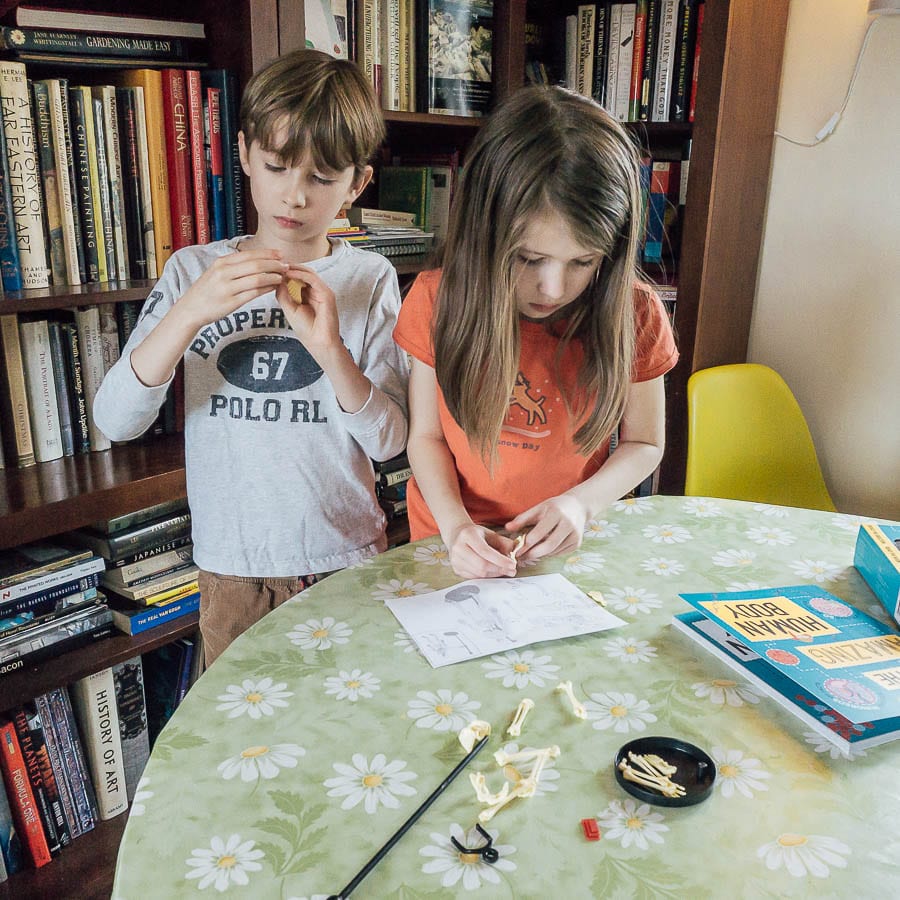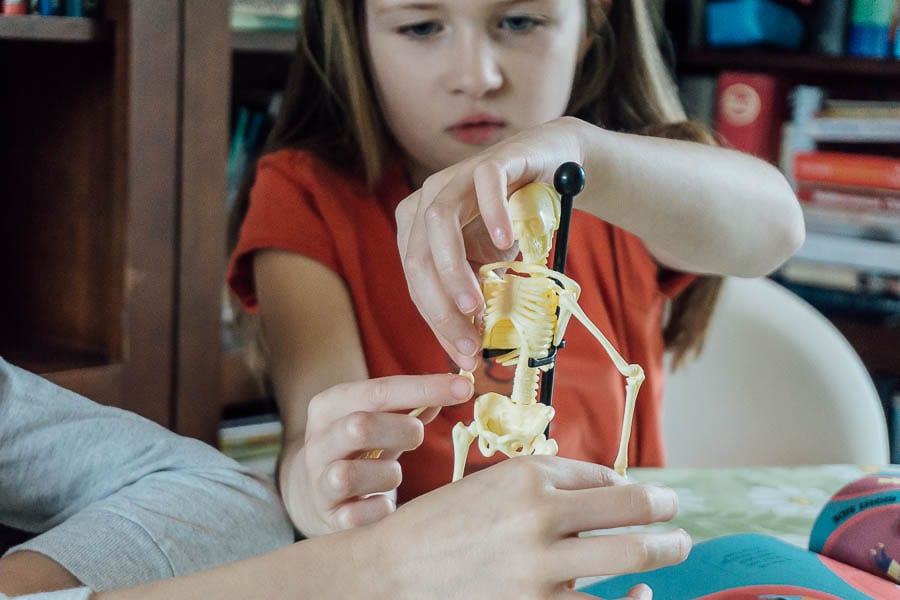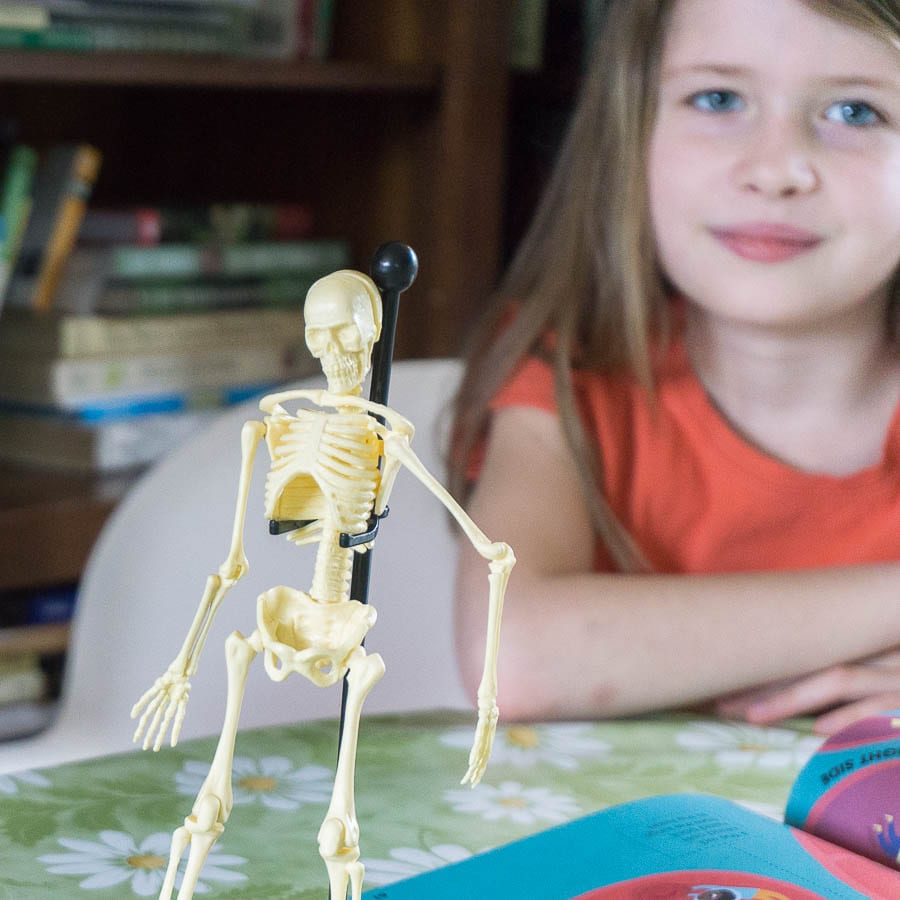 The box set includes a 20 piece skeleton model. It was actually a positive factor that the skeleton was rather fiddly to build as I listened to a running narrative from the twins on which body parts went where. If it had been too easy to put together they wouldn't really have checked the picture of the skeleton in the book and read out the bone names to each other – such as ulna, sternum, pelvis and kneecap.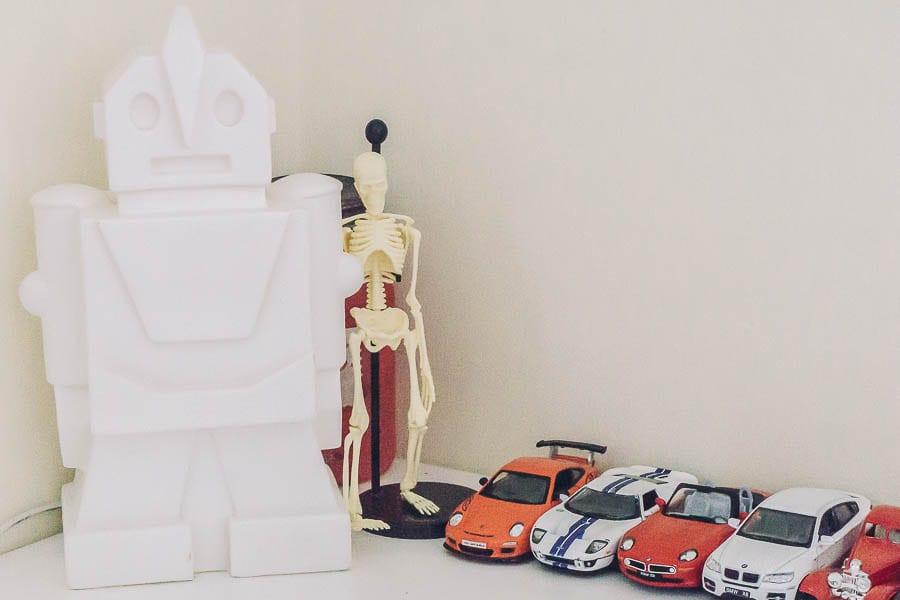 My son commandeered the skeleton for his bedroom before his sister could claim it. I'm pleased that the factivity kit is a hit. I believe that when I take my kids out to explore nature and learn about wildlife they'll understand it better if they start off knowing how us humans work. After all we're not robots or machines but people with amazing bodies.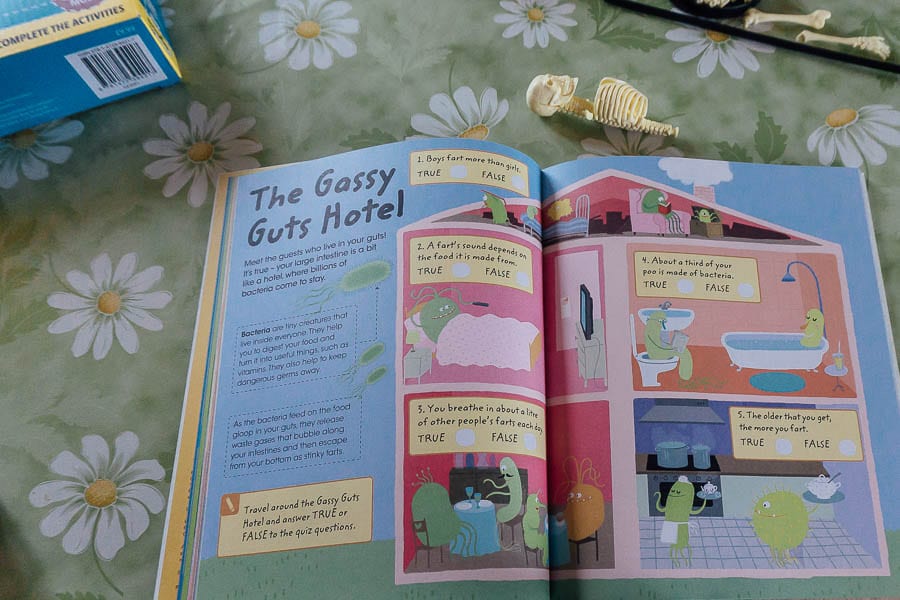 Actually since they're little, my kids have been fascinated about how the human body works, reading a series of books right for their age. Now they're 8 years old The Amazing Human Body answers the questions they want to know and should start learning about now. However I noticed my daughter has now ticked the 'true' box where the book asked if it was true or false whether boys fart more than girls!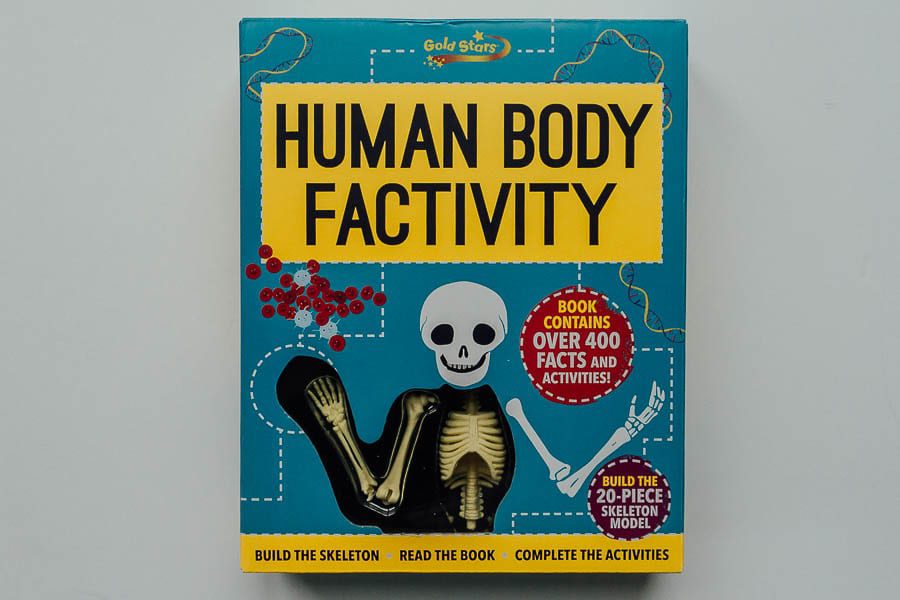 Human Body Factivity Kit is available on Amazon
Disclosure: I'm part of Parragon Book Buddies so I received this kit from the publisher for free. However, they have not paid me for this review, and they do not exercise any editorial control over my review or anything else on this site. I only will promote and write about books which I feel I can recommend. I'm also an Amazon affiliate which means if you buy through my blog I will get a small commission at no extra cost to you.