I can't quite believe it's approaching mid-August and I'm hearing and reading the term late summer. And, of course, here in England one day it's raining and the next sunshine or a mixture of both.  Apparently George II in the 1730s described the British summer as "three fine days and a thunderstorm." The same cliche can be used nearly three centuries later!
On my usual wanders with camera I've been capturing August flowers and wildlife in my garden, in the meadows and fields  and in gorgeous gardens nearby in Sussex – such as Gravetye Manor or Sheffield Park. After waiting so long for hydrangea to bloom, I've noticed they're beginning to fade.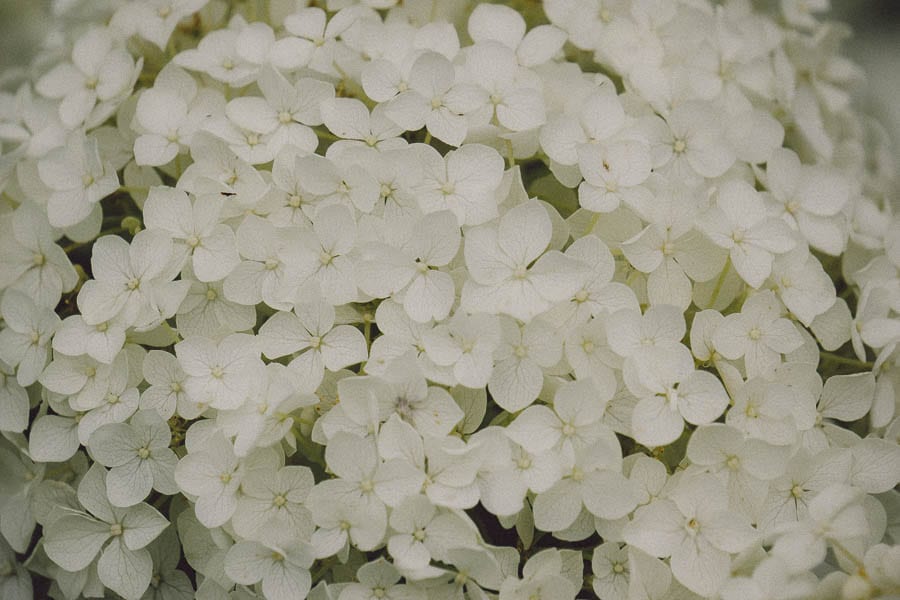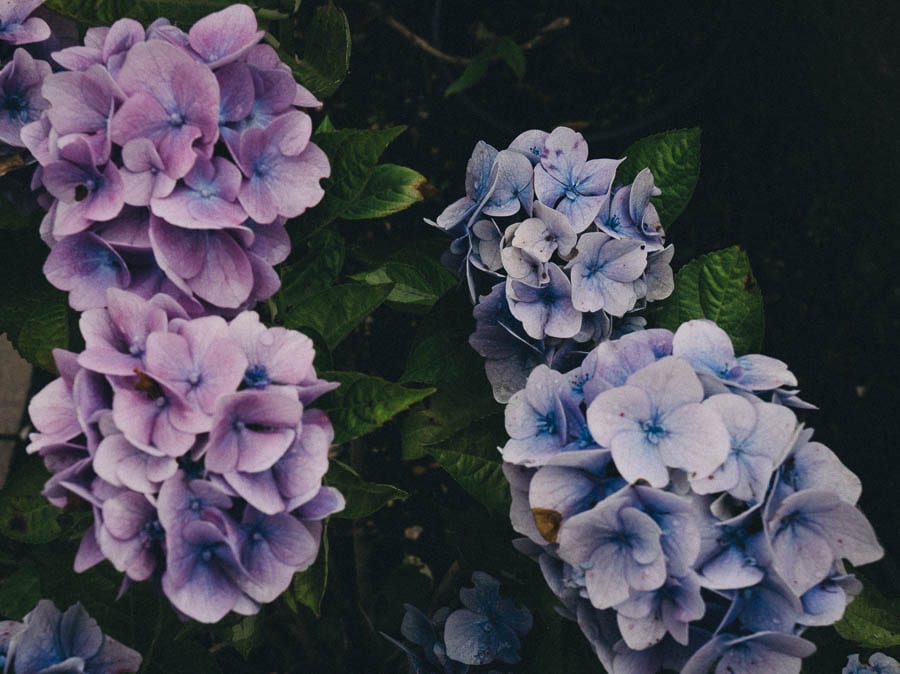 I love gardens with Buddleia – otherwise known as the butterfly bush.  Butterflies are now in their adult stage and enjoying the days of August sunshine.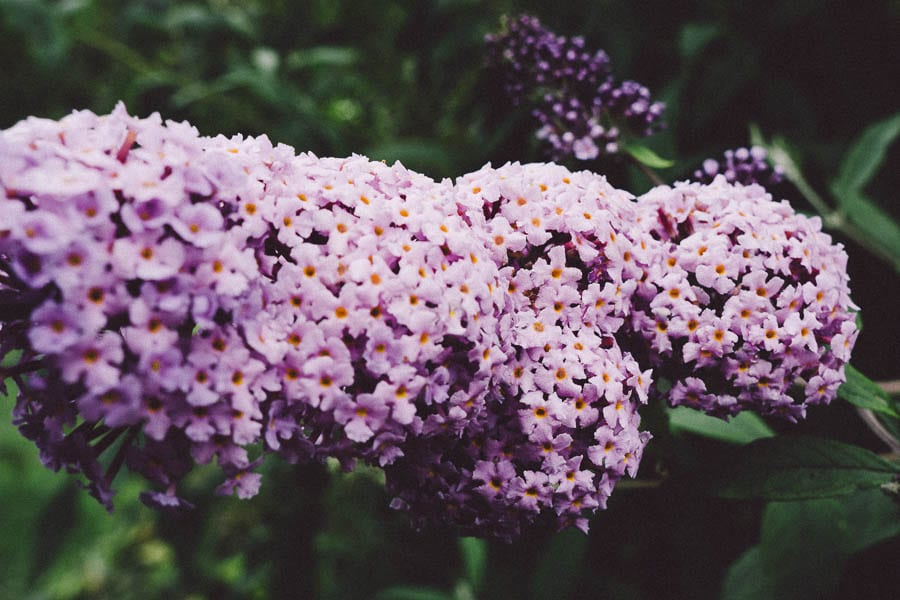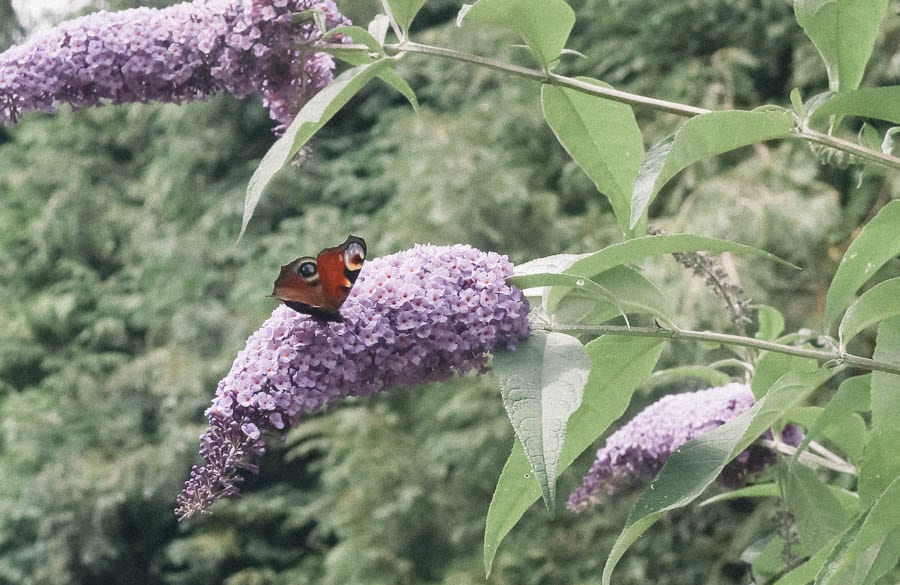 On walks in the woods I keep spotting damselflies and dragonflies. According to my brilliant Small Woodlands Creature book a way to tell the difference is that "damselflies have a very slender abdomen and hold their two pairs of wings together over the abdomen when at rest" whereas "the forewings and hind wings of dragonflies are clearly separated, and held at right angles to the body when at rest." So I'm concluding that this one was a dragonfly!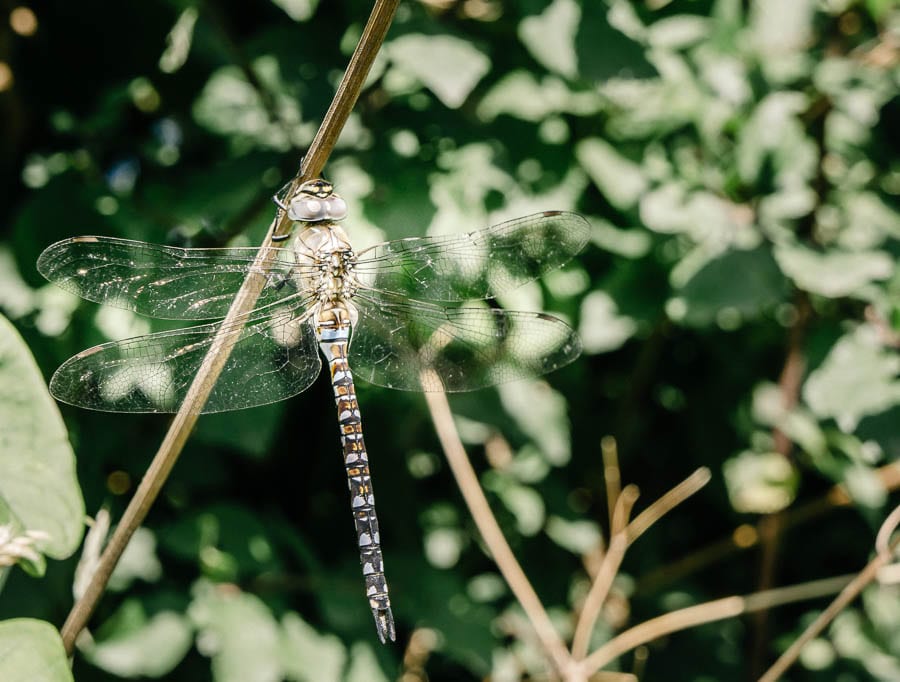 I must start cutting and collecting some of my lavendar before it's too late.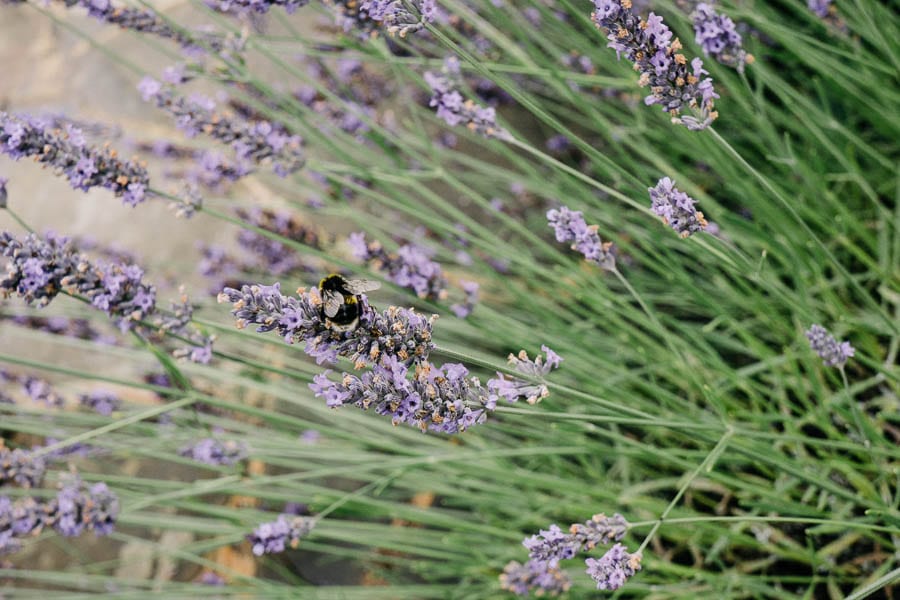 I'll be sad when all the swallows leave in the Autumn as I've become used to waking up to the sound of their chorus outside our window. Today they were quiet while they sat through a thunderstorm.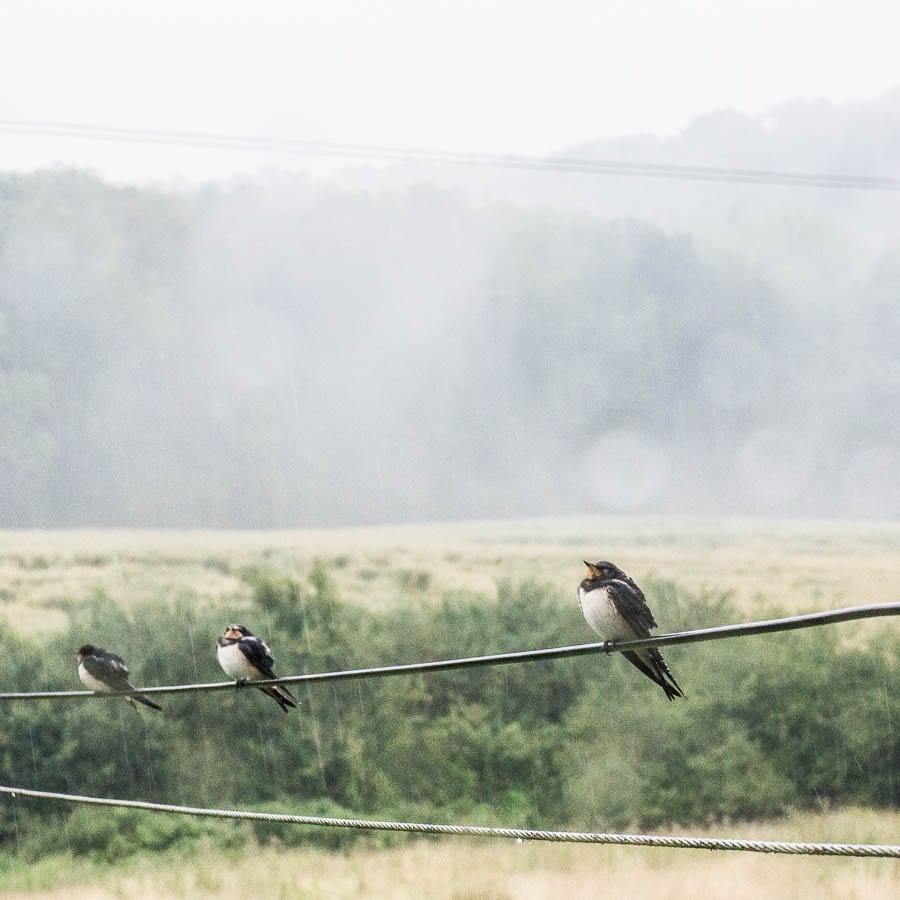 Also saw this little bird crying amongst the flowers this week.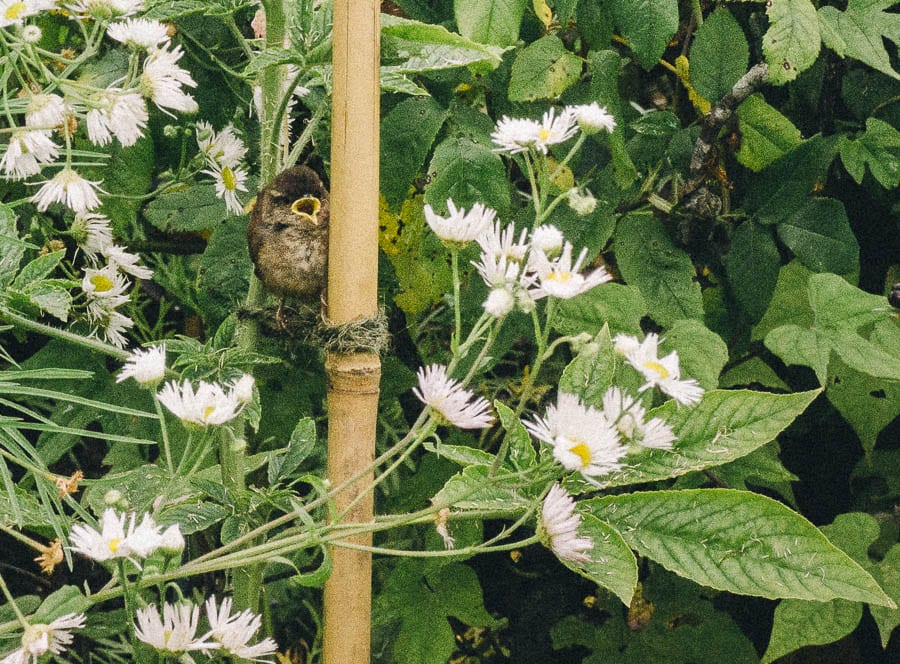 In the fields, meadows and farmyard surrounding us the wildflowers are still flourishing – although the thistles now are covered in seed clouds.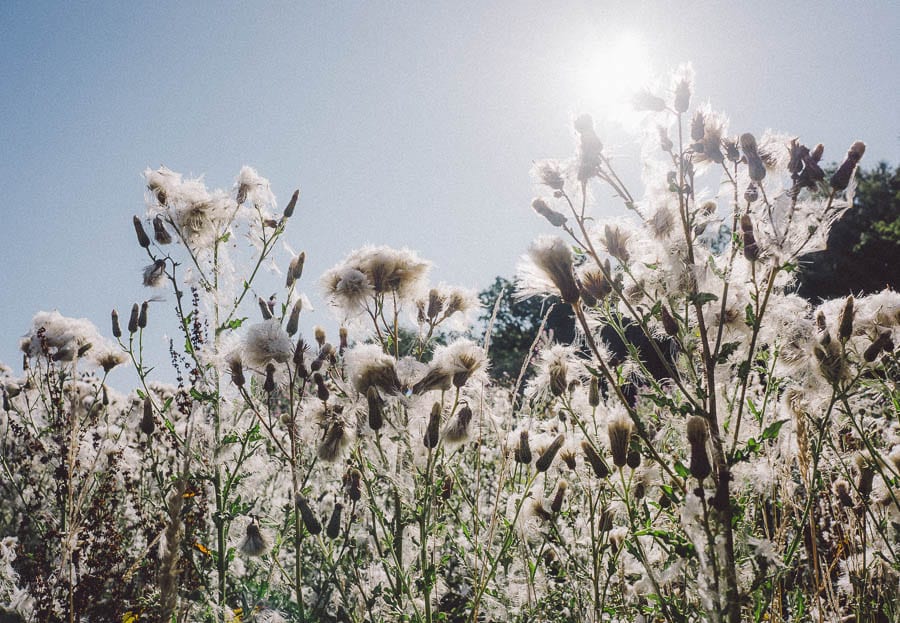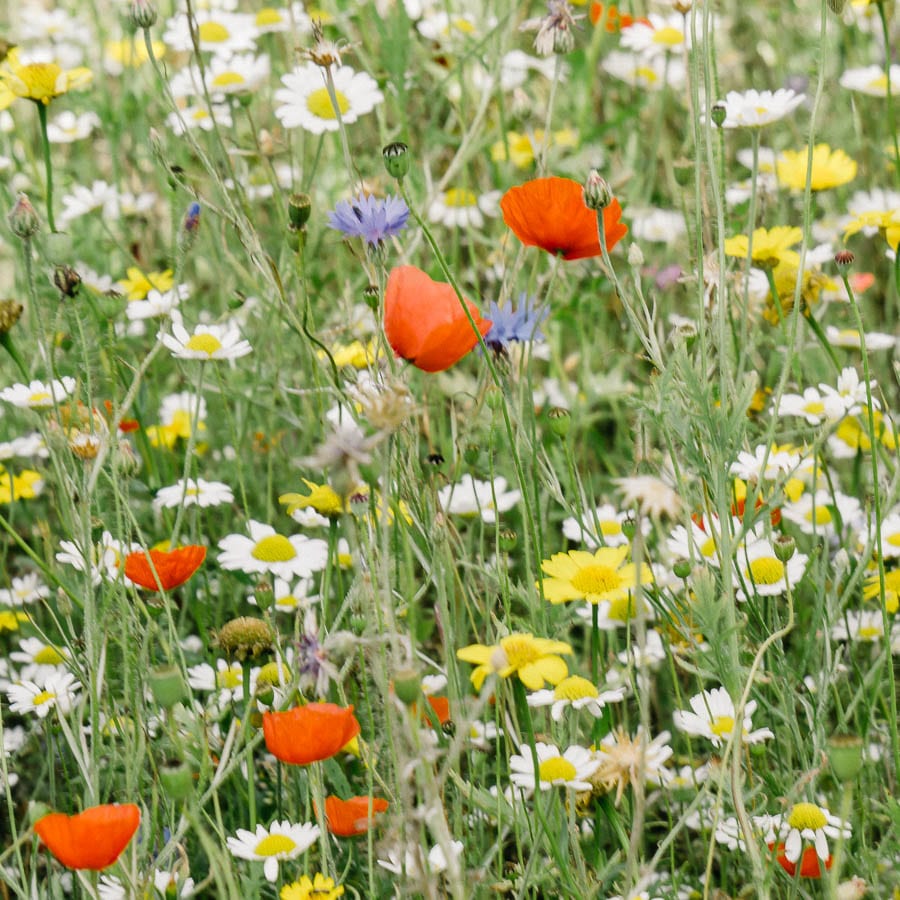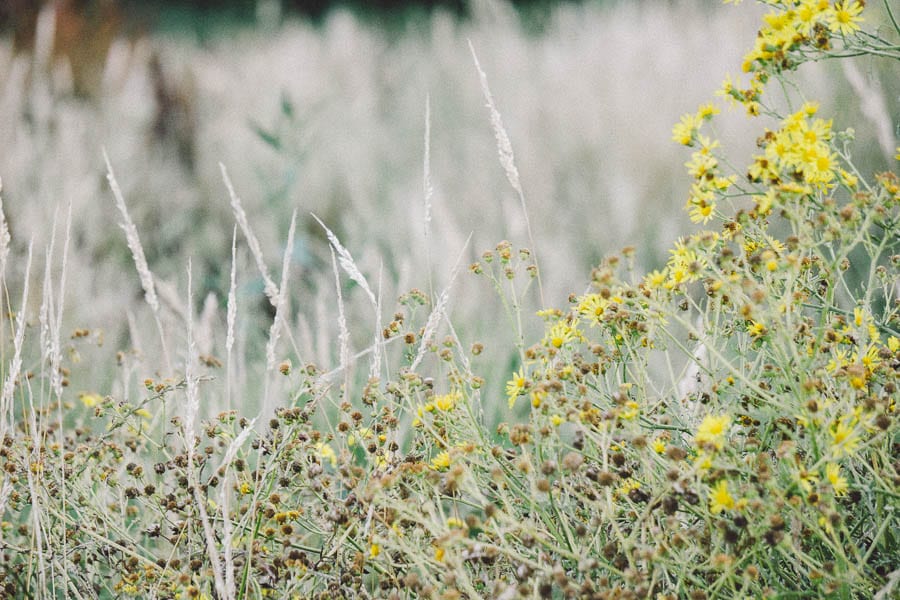 We saw some sunflowers this week at Sheffield Park Gardens but the sun itself has stayed hidden most of this week.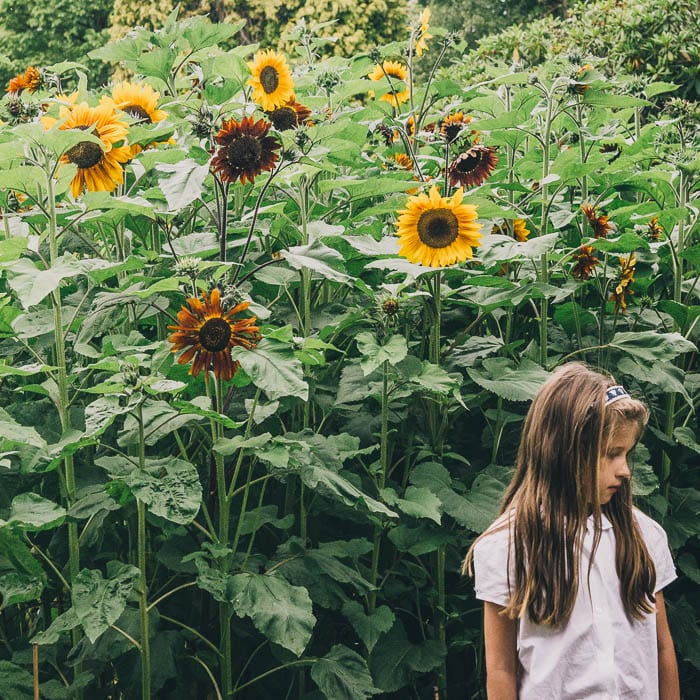 Oh, I want to hold onto the colours of late summer flowers and not let them fade! Here's an array of August blooms including Agapanthus, Dahlias, Helenium and Crocosmia.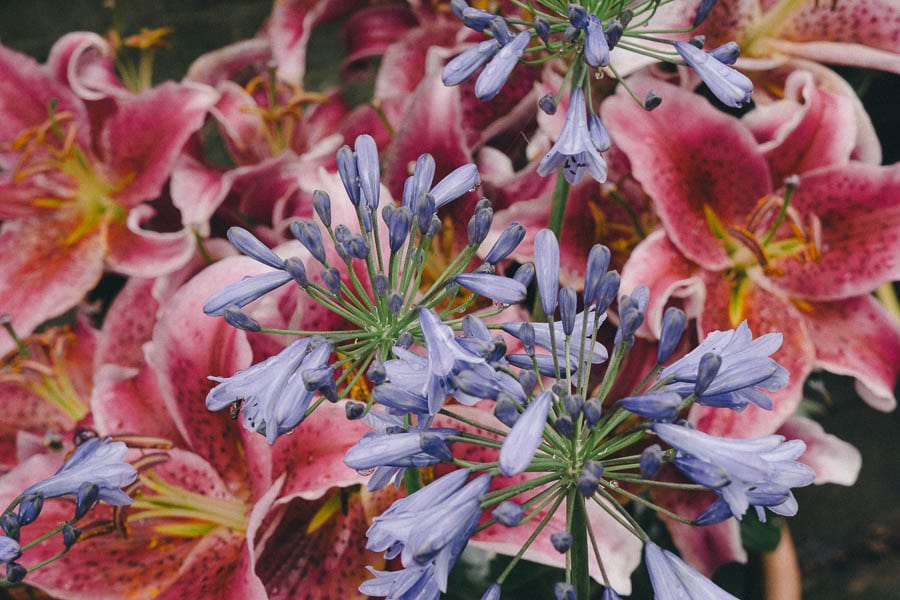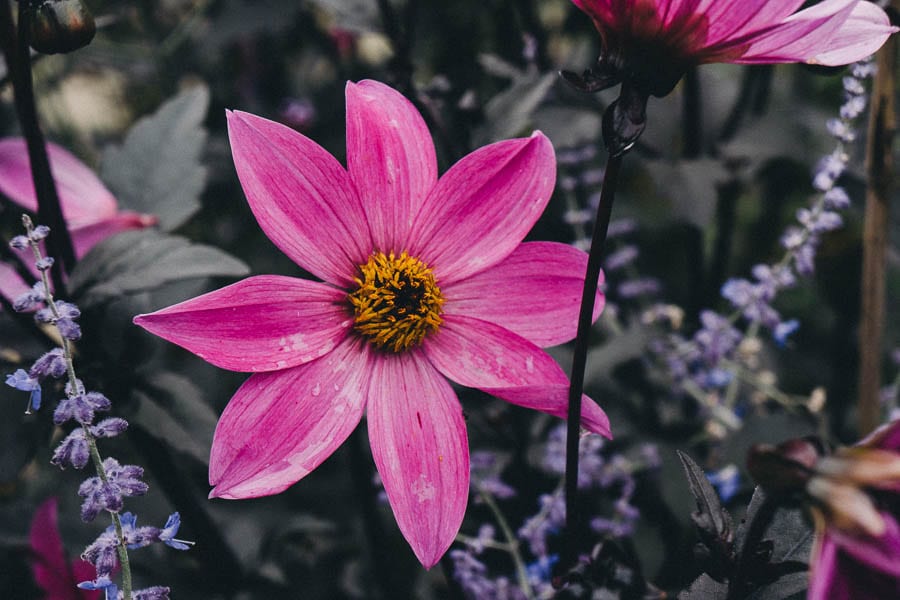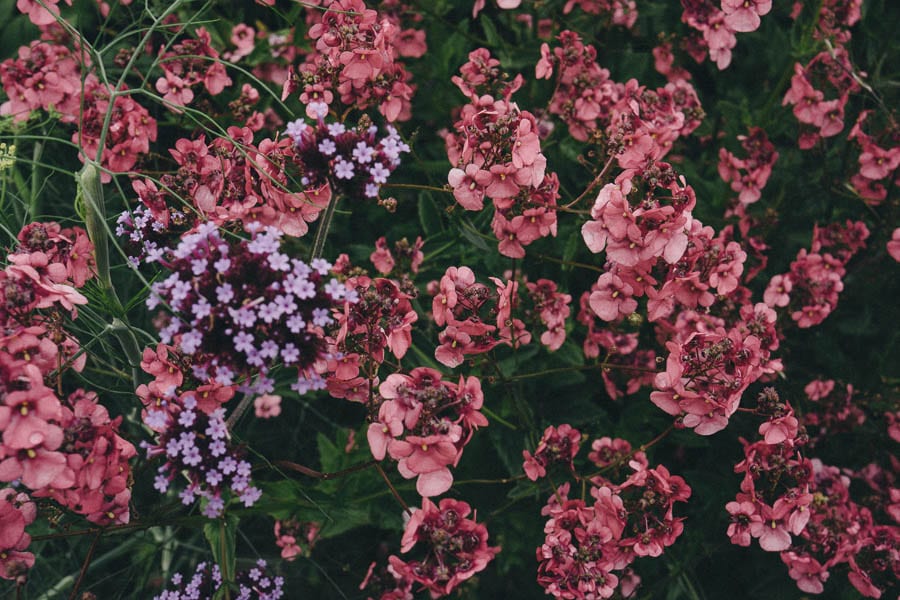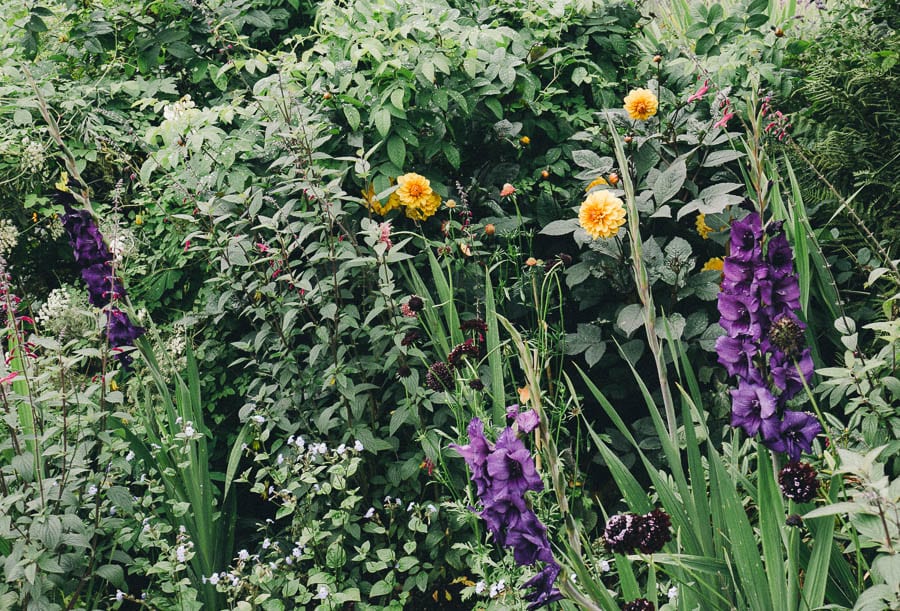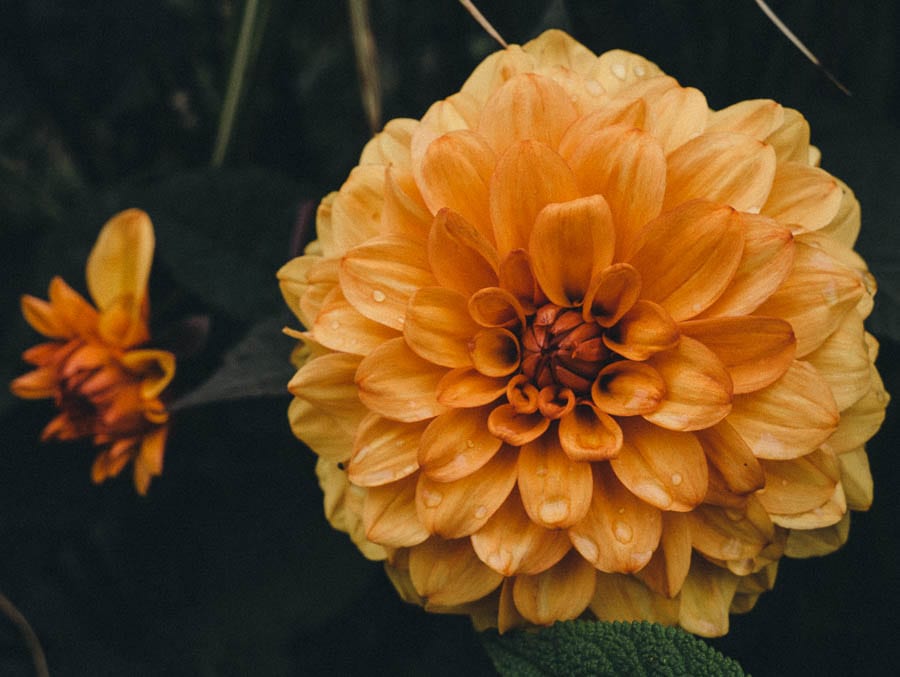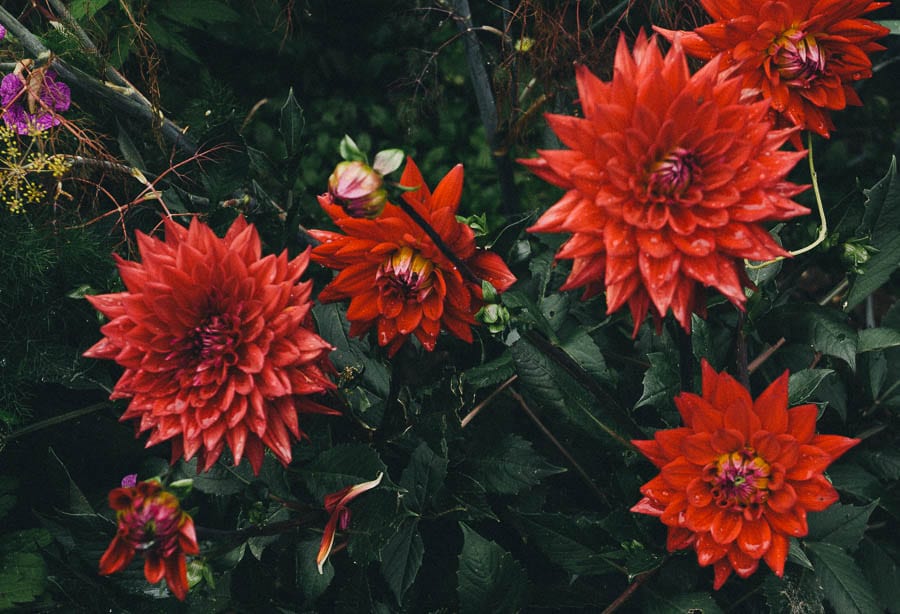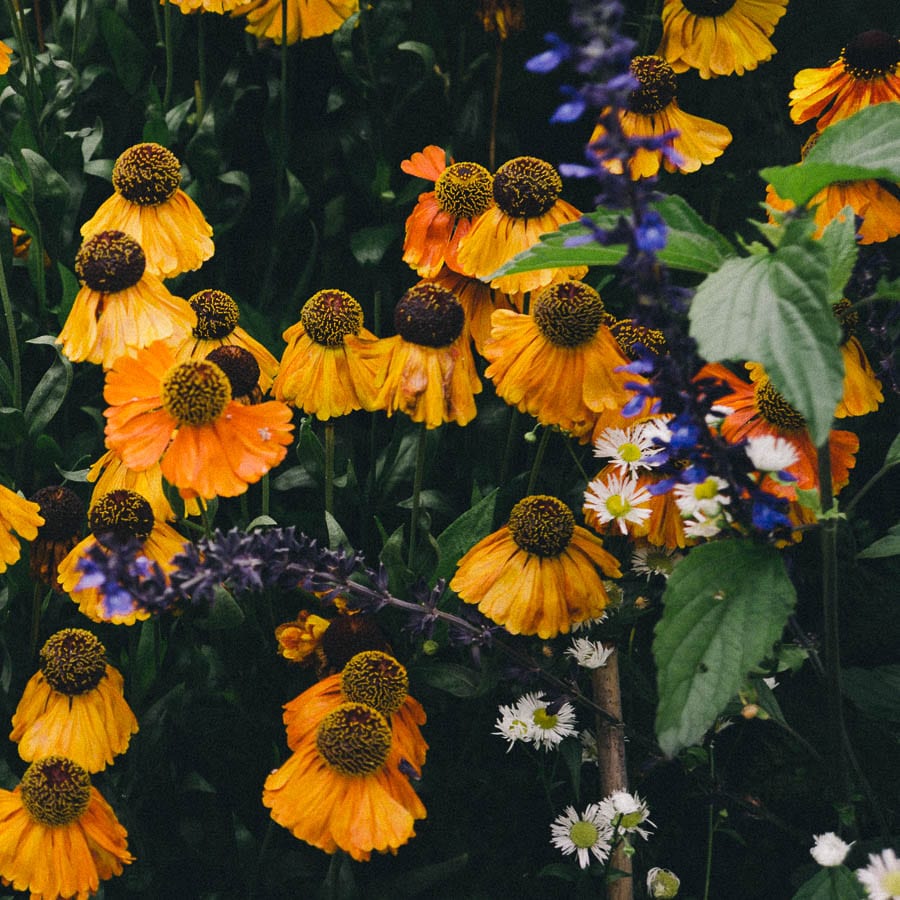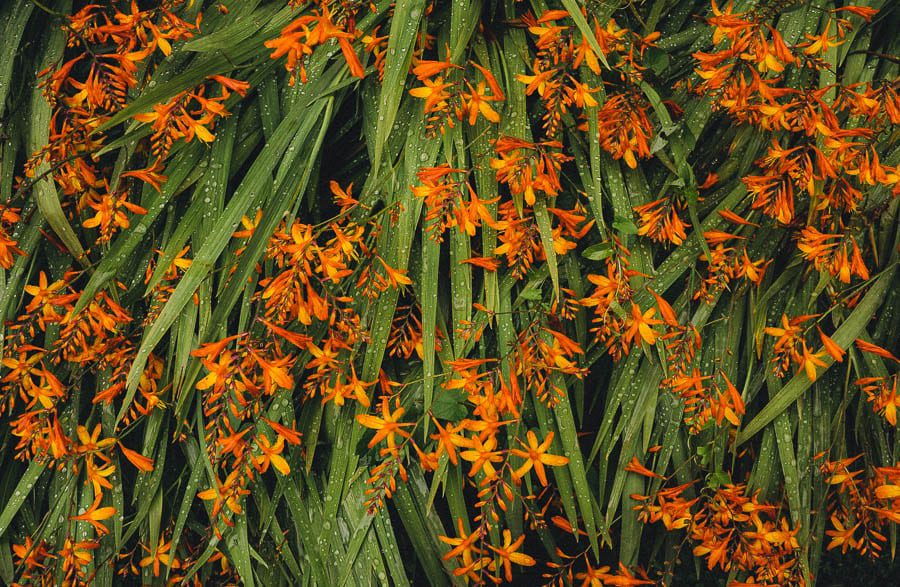 Even if it doesn't stop raining I also must start picking the blackberries in our garden and wild raspberries near the lake in the woods. But I'll save that for another post with more August nature notes.. ..