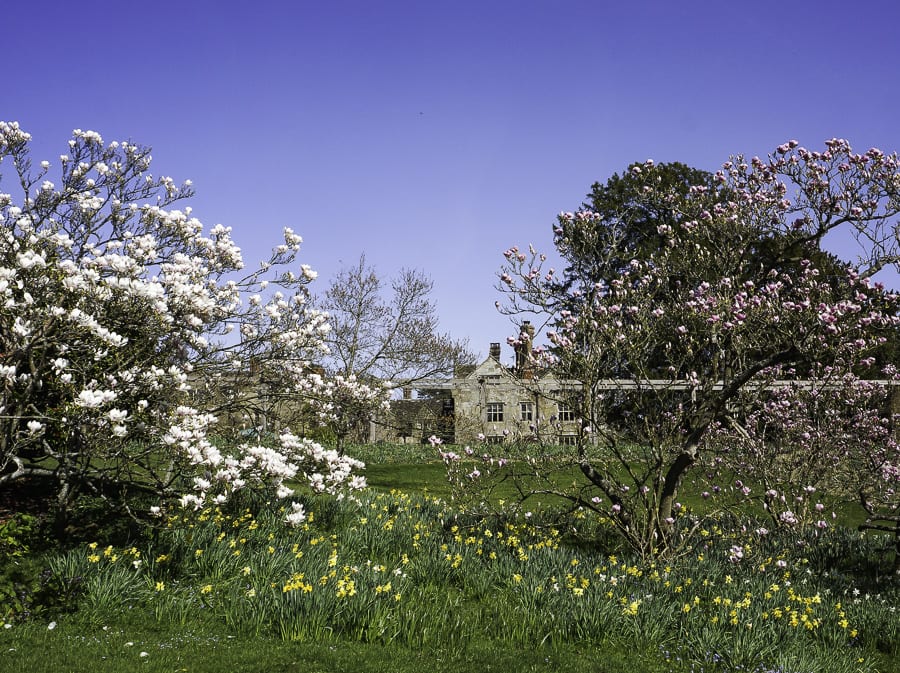 I've been rather quiet on my blog recently as I went through a hellish period called moving house. But a huge upside is that I'm now basically living in the middle of a nature reserve in the West Sussex countryside. I'm also close to the gardens of Gravetye Manor which I finally had a chance to revisit this week.
Now a luxury hotel it was once the home of William Robinson (1838-1935) considered one of the most historically influential gardeners in Britain. This former Irish journalist became known as the "Father of The English Flower Garden" and a pioneer of the wild garden. In 1933 the London Evening News wrote: "He changed the Face of England. Grand Old Man of the New Gardening." As I'm still trying to catch up with settling in and some work projects, I'm afraid I won't go into depth this week about William Robinson, his famous books, or the history of Gravetye Manor. But I will be in the future as I will be regularly heading over there to see what's blooming and growing as the seasons change. Today is really a brief introduction to the Gravetye Manor gardens.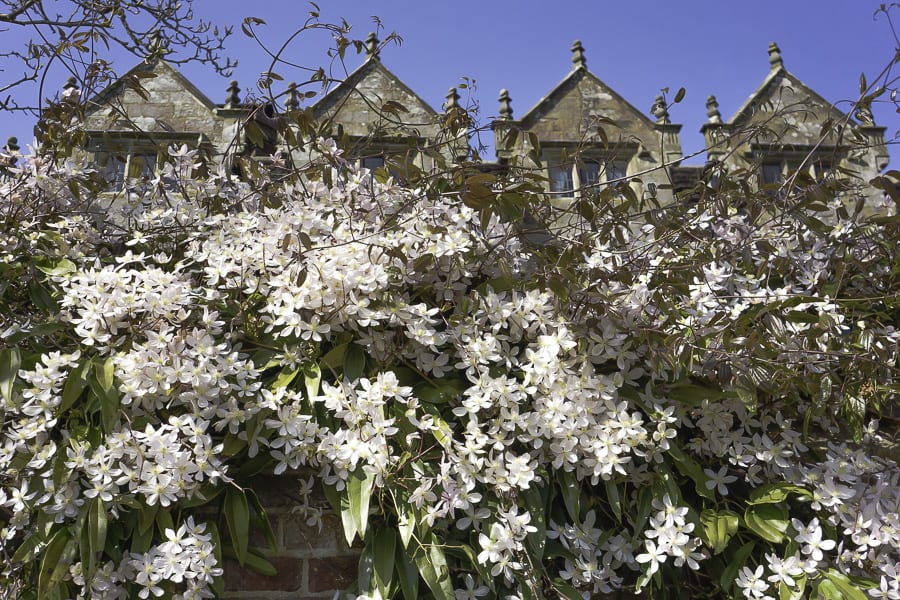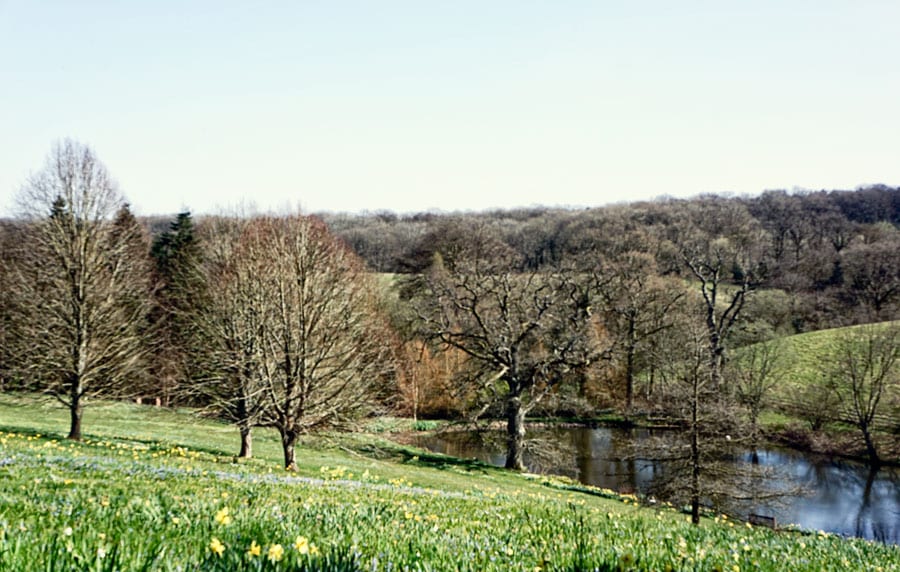 William Robinson's visionary work was put into practice in his gardens at Gravetye Manor – open to the public two days a week. The grounds include a wild garden, a flower garden, a kitchen garden, an orchard, a wild meadow by a lake and more – here's a map on the hotel website. A large part of the rest of the 1000 acre estate is now run by the Forestry Commission with public nature trails winding across it.
Oh my it was rather a glorious day I picked for my brief visit this week – felt like a summer day as I wandered amongst the spring flowers!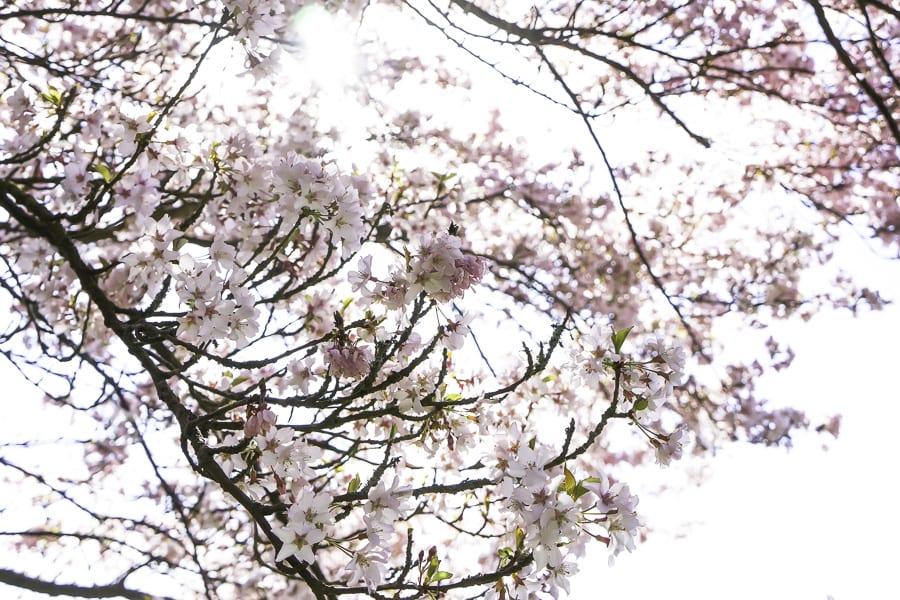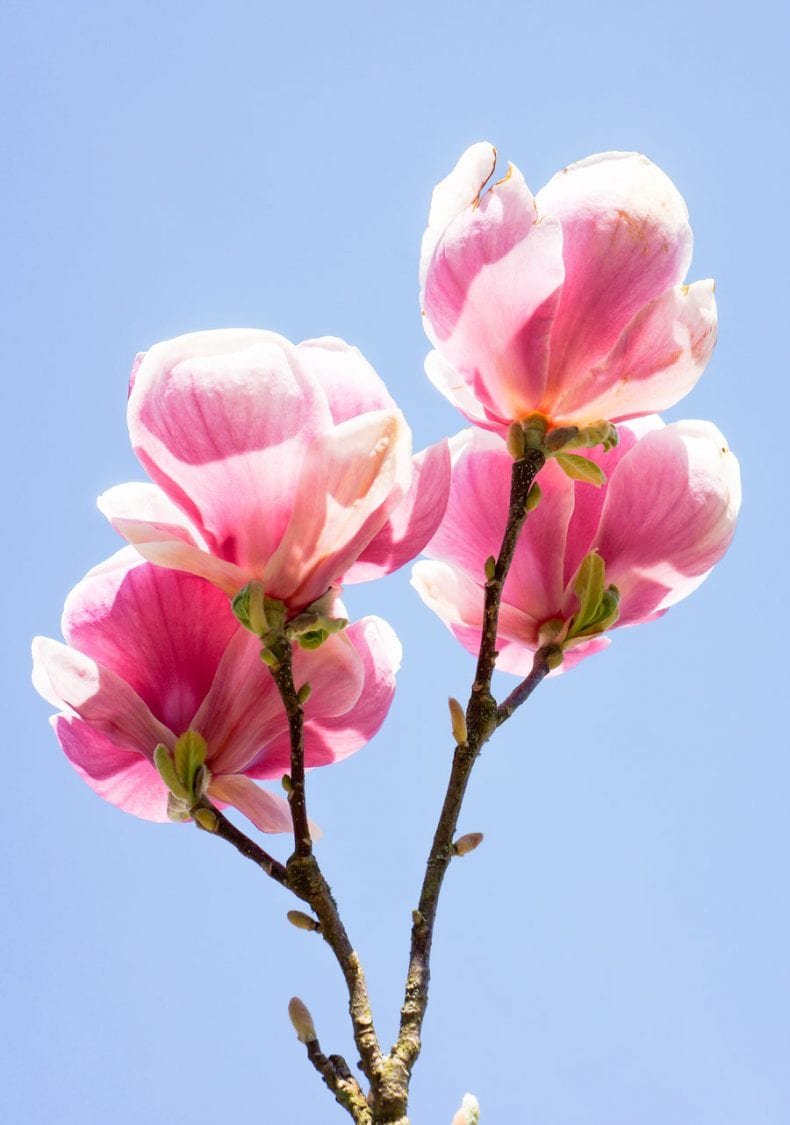 The pink magnolias blazened against the blue sky and the petals on the white magnolias looked like they were made of silk.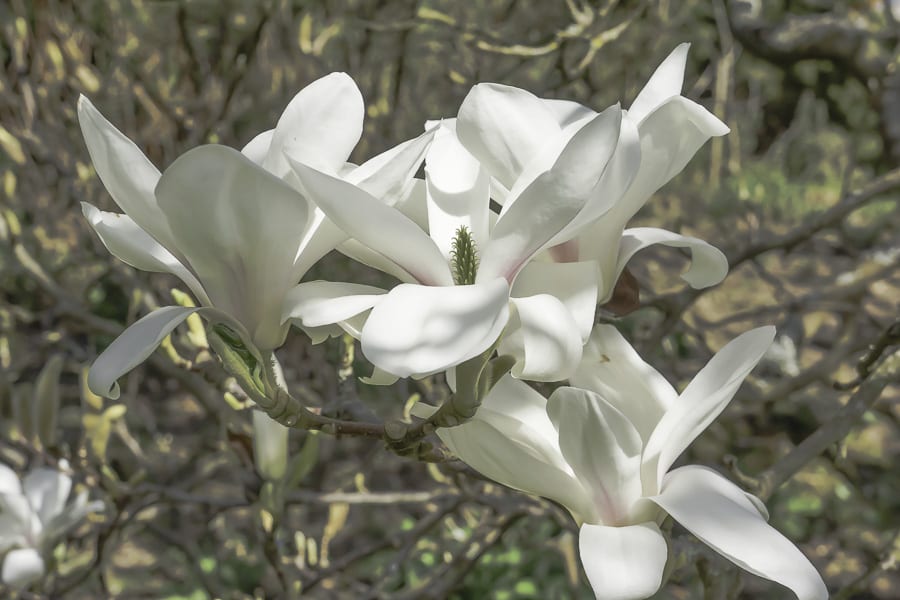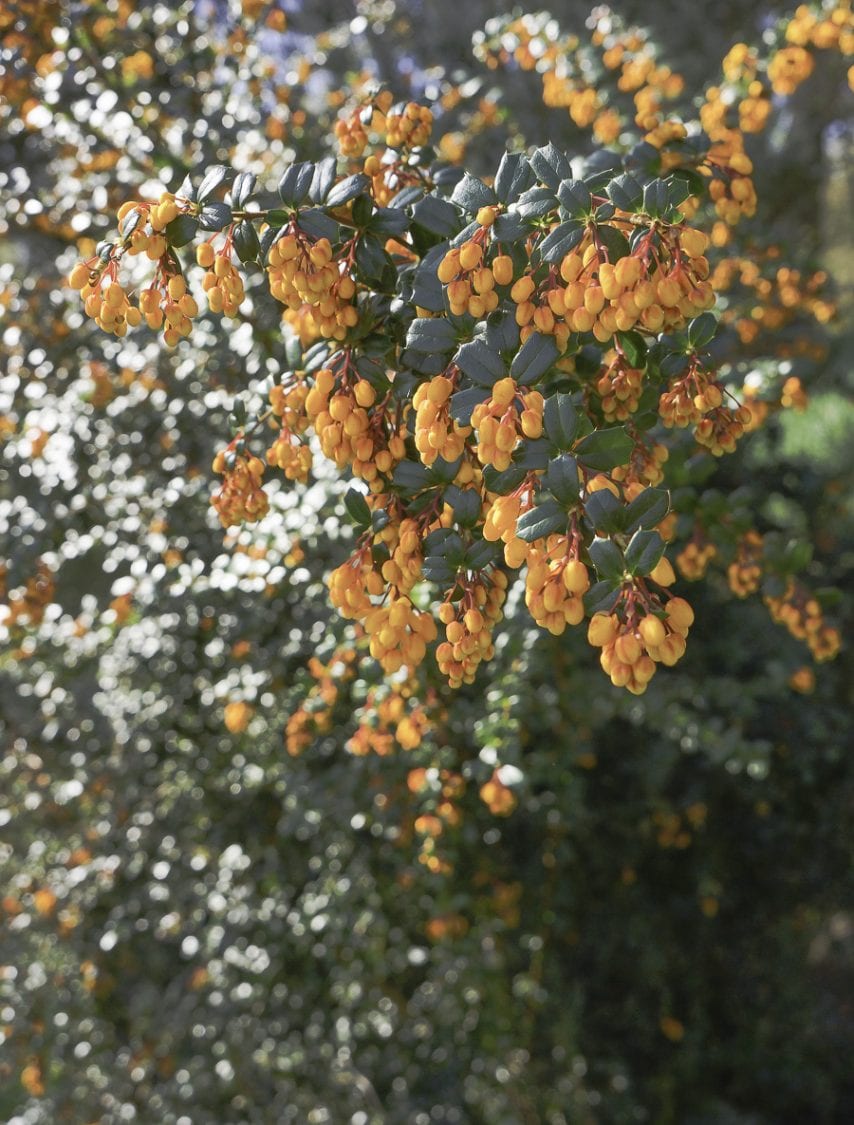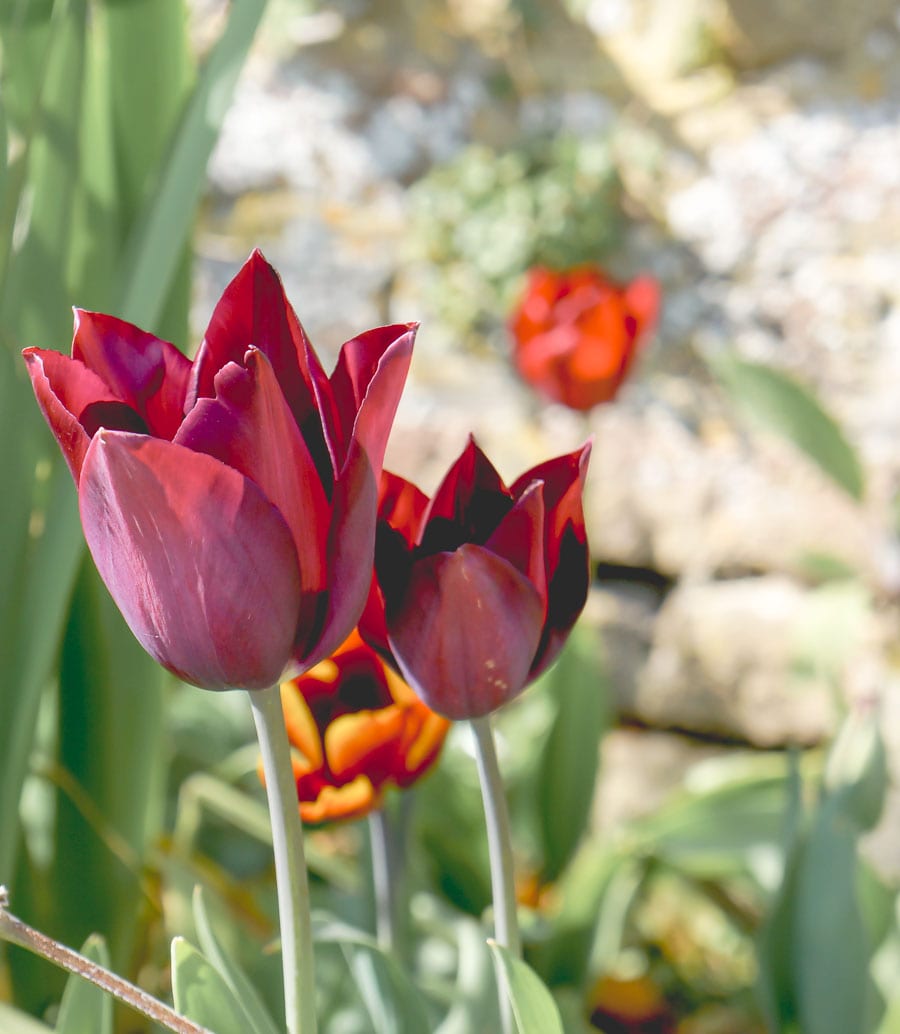 As many of you lovely gardeners and flower lovers on Annie's linky How Does Your Garden Grow have amazing vegetable and fruit gardens, I also wanted to share with you some scenes from the walled kitchen garden at Gravetye Manor.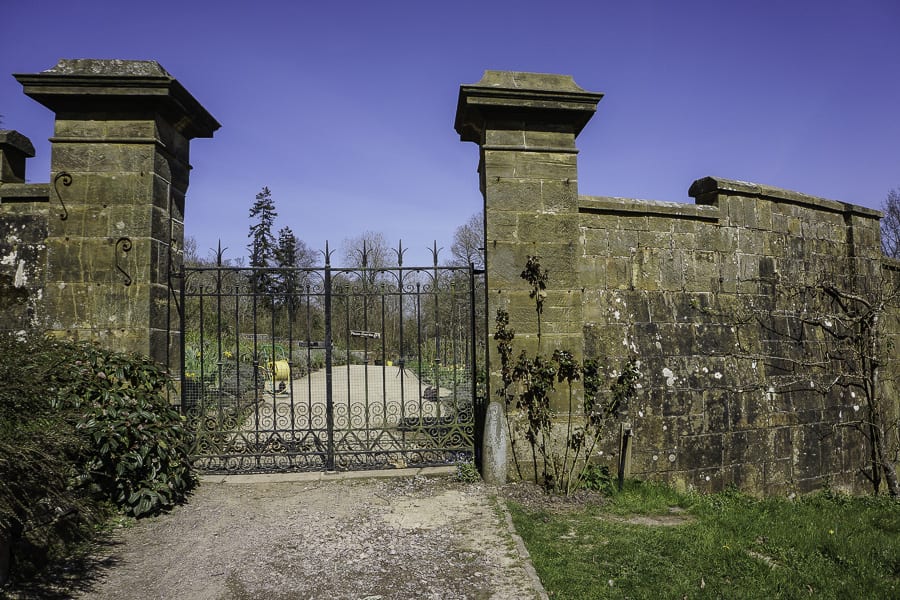 The oval shaped walled garden was first constructed in 1898 by William Robinson using stone quarried from the estate for its walls. This garden as well as the greenhouses nearby supply the hotel with fresh fruit and vegetables throughout the year. Apparently its one of the few large estate kitchen gardens still in use in England.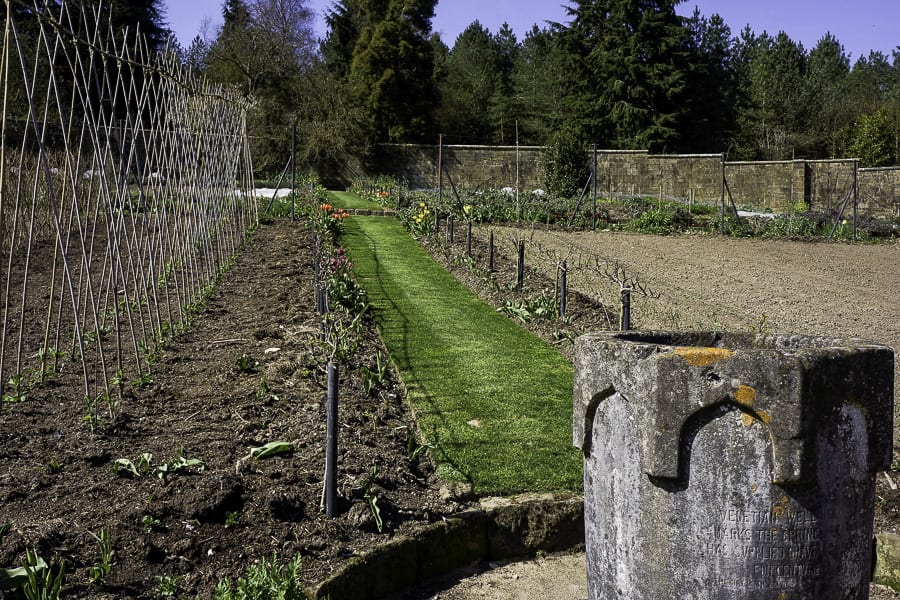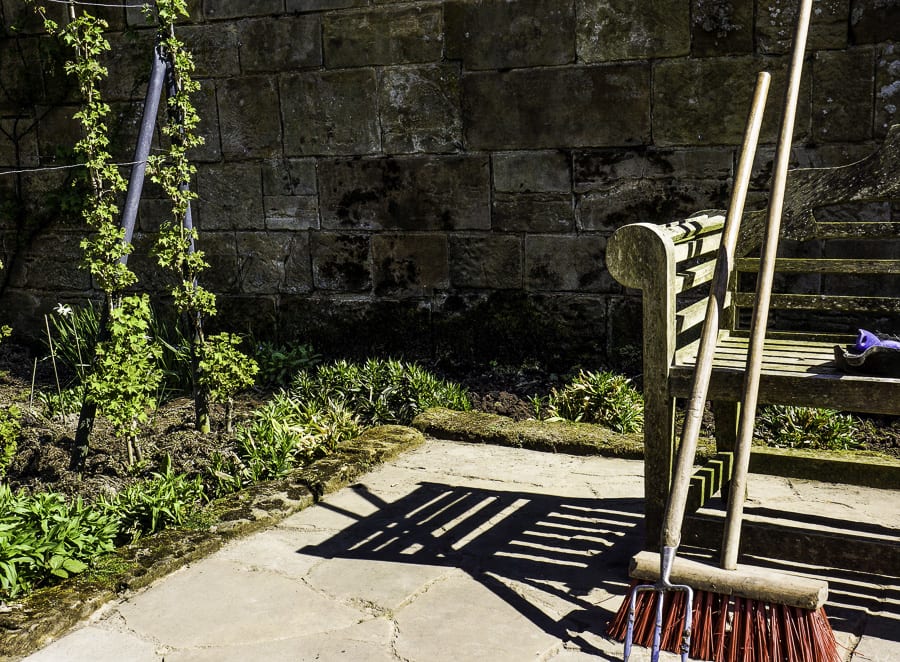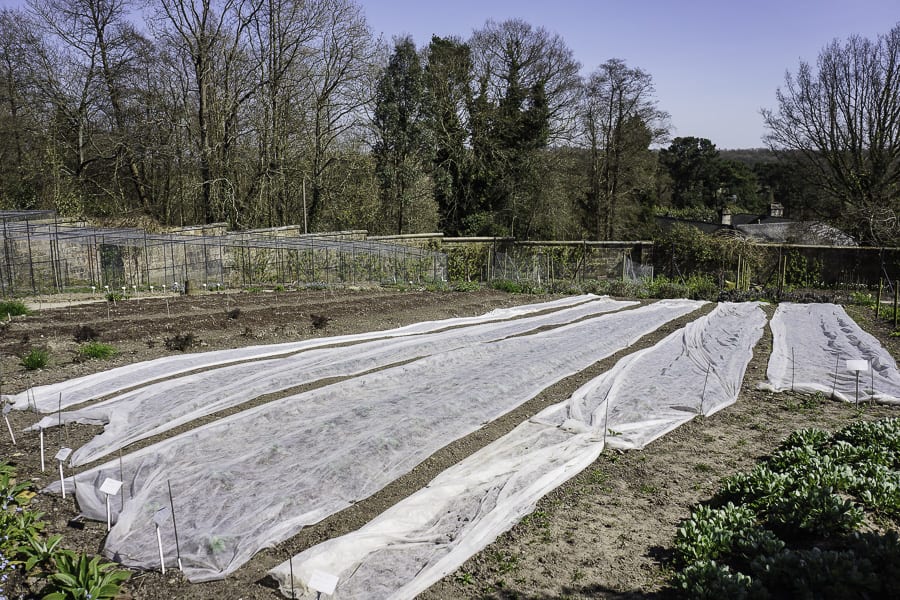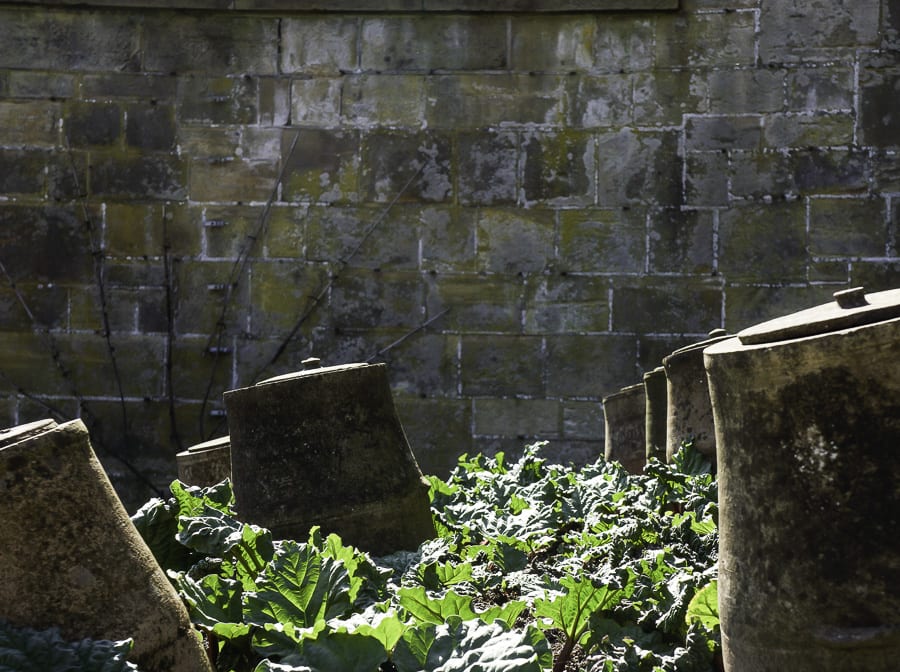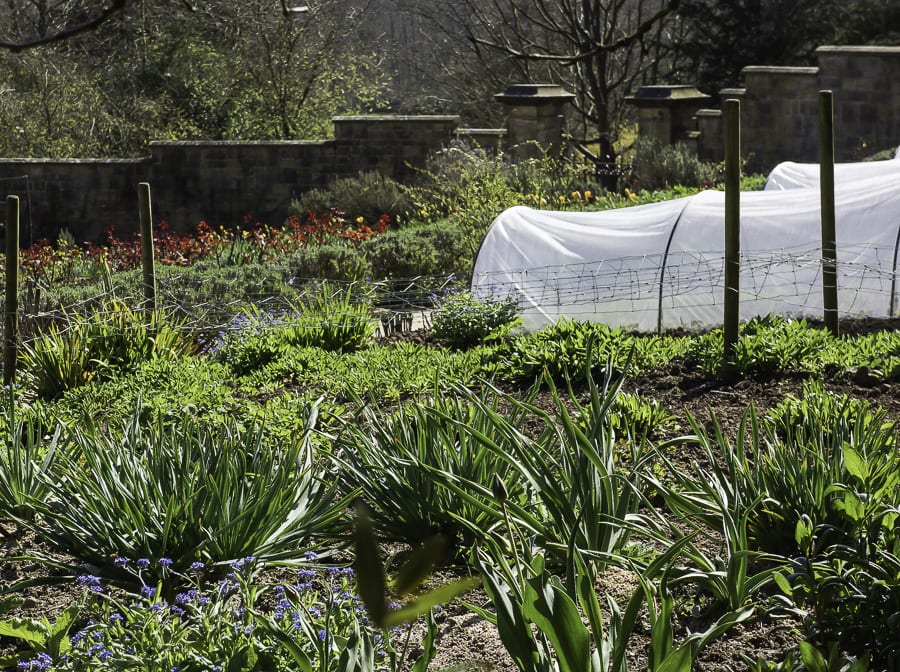 I was rather enamored by this elaborate back gate.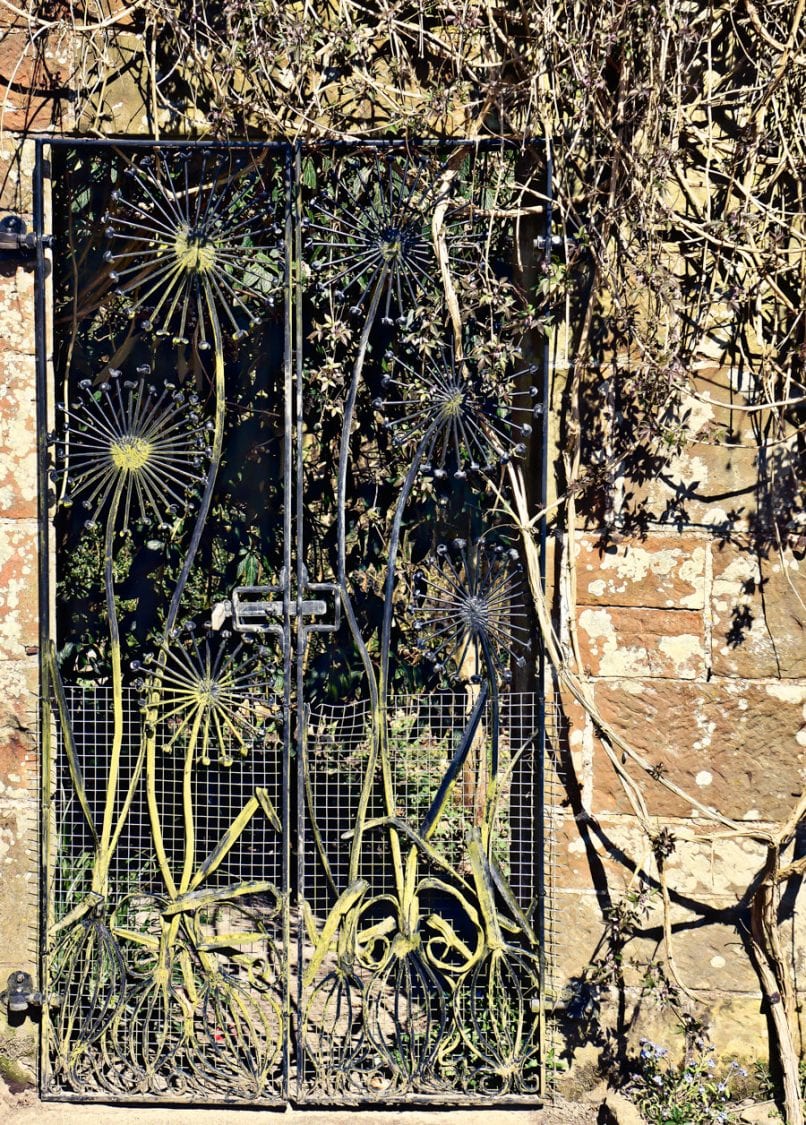 Throughout the walled garden there were also flowers growing in various patches.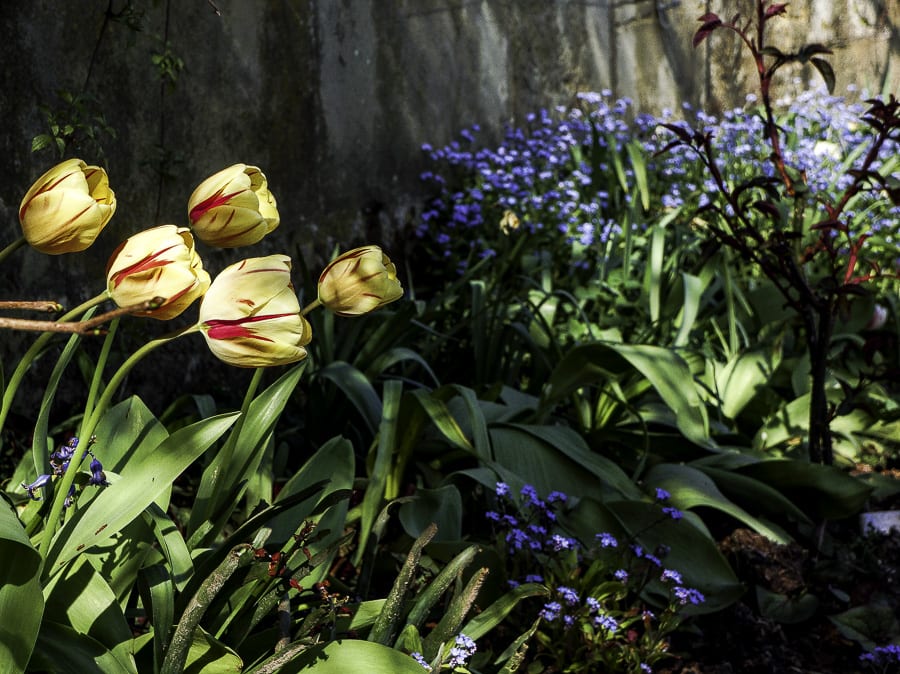 I also rested for a moment on this bench with William Robinson's initials carved into the wall. I almost expected to see the visionary of wild gardening to appear next to me writing notes for one of his books.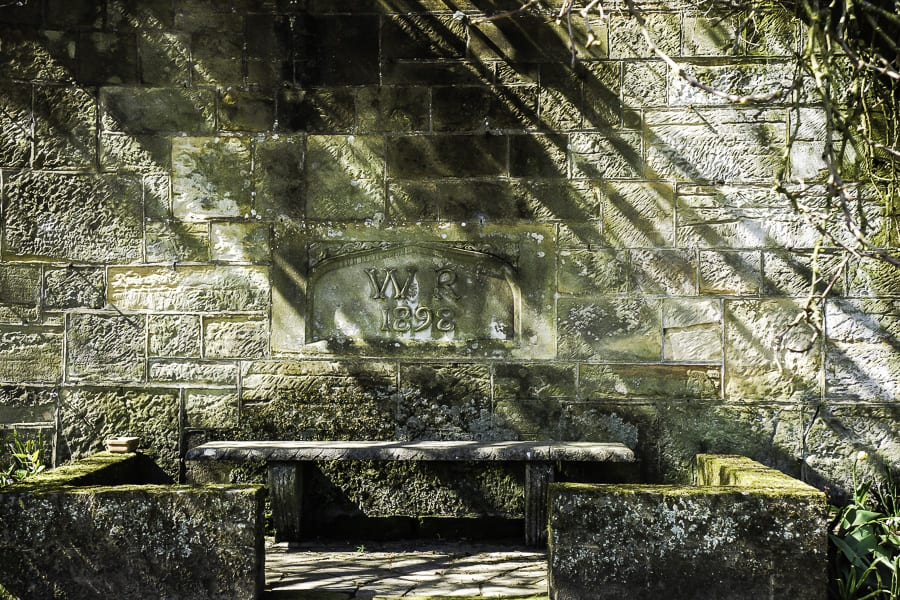 The head gardener at Gravetye Manor, Tom Coward, and his team also have a garden blog for regular updates on their plans for the gardens and William Robinson's legacy. In a recent post they explain that 'wild' does not mean 'wilderness.' I'm also looking forward to attending some of their talks and events.
Gravetye Manor gardens are rather a special place for me to learn what grows when and where so expect some regular updates at Wild About Here. As entrance is free on the two open days (Tuesdays and Fridays) perhaps afterwards I might occasionally enjoy a cup of tea or a glass of wine at the exclusive hotel itself!