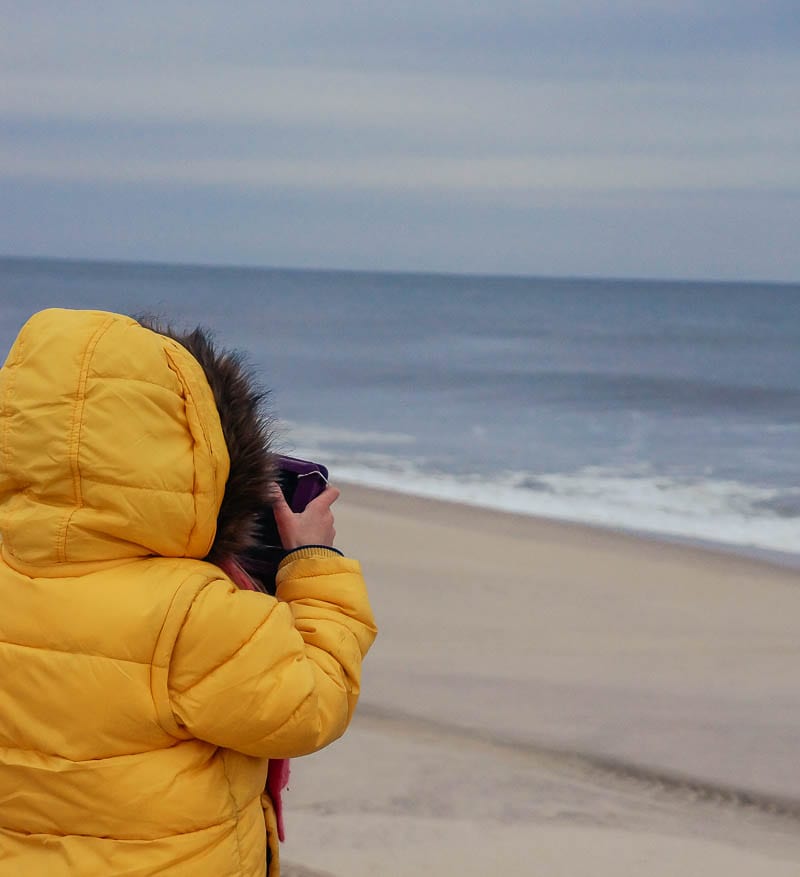 Instead of collecting shells, my kids took photos when we went to an Atlantic Ocean beach in Southampton Village.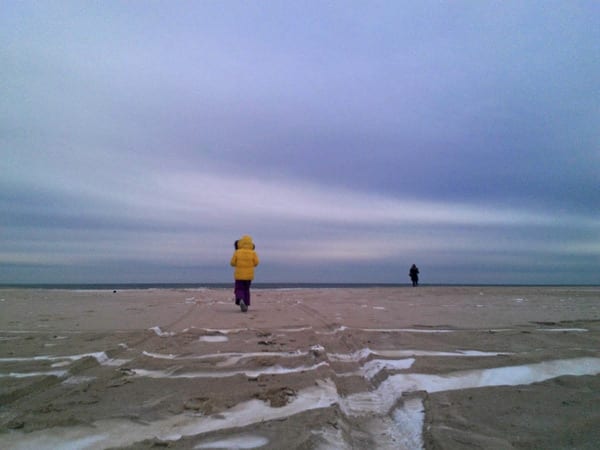 Luce and Mum (me) on beach – photo by Theo
My kids love taking photographs. As they're young, I decided the best way to introduce children to photography is simply to let them have fun. No photography lessons at this early stage. No rule of thirds. No concepts. Ever since we bought them android tablets, they've been using the built-in cameras to click and snap away. Photos of their toys. Pulling faces for selfies. The flames of the log fire with special effects. Not once have I tried to teach my kids how to take photos.
Now I have two children who are keen on capturing the outdoors with a camera.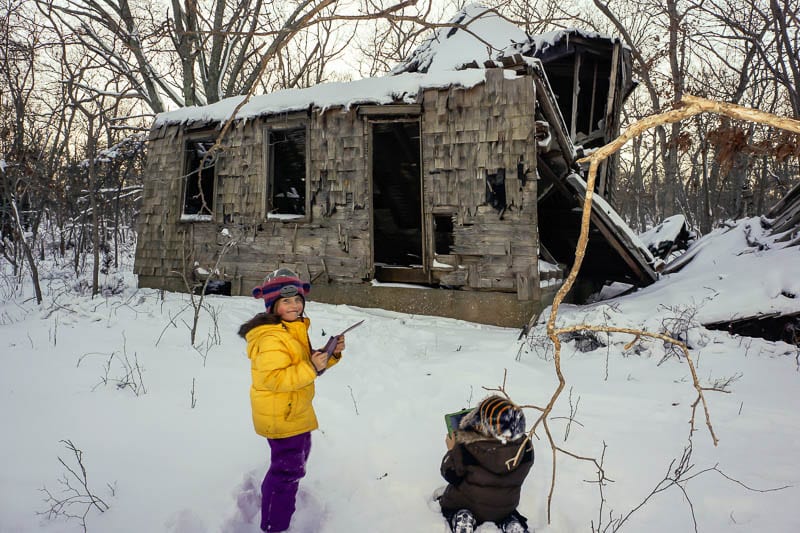 The first time they asked to bring their cameras (tablets) was a walk in the woods during a holiday break. Most of the time I kept their tablets in my bag as I didn't want them to drop them in the deep snow. I emphasised to them that if they wanted to take photos they had to be careful of their equipment.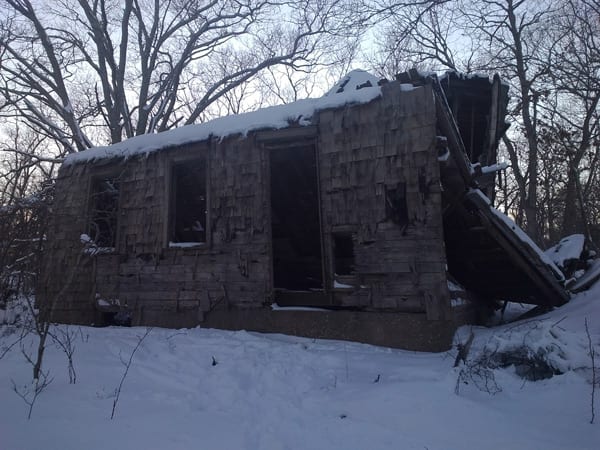 Photo by Luce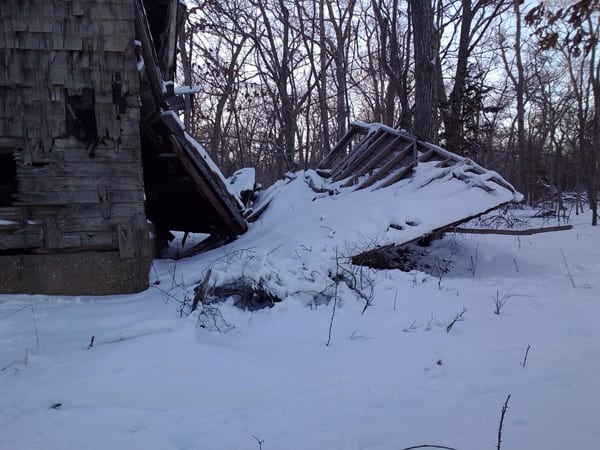 Photo by Theo
But when we came across an abandoned, ruined house in the midst of the woods in Barcelona Neck Preserve in the Hamptons, they immediately saw a photo opportunity.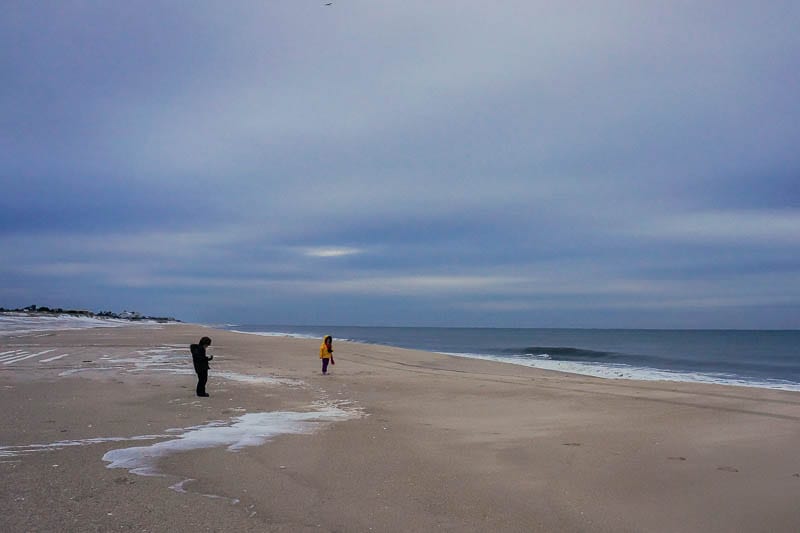 Then we went to Southampton beach. A cold, late afternoon. A beach still sprinkled with snow and lined with mansions empty in the winter.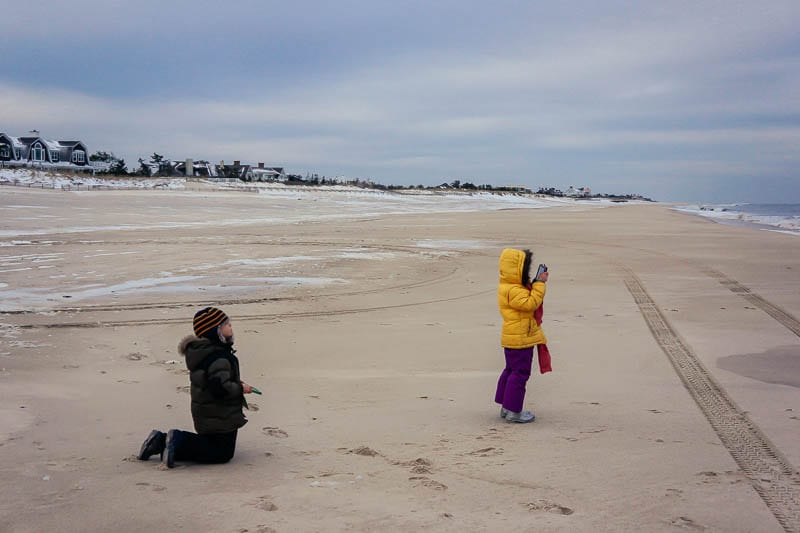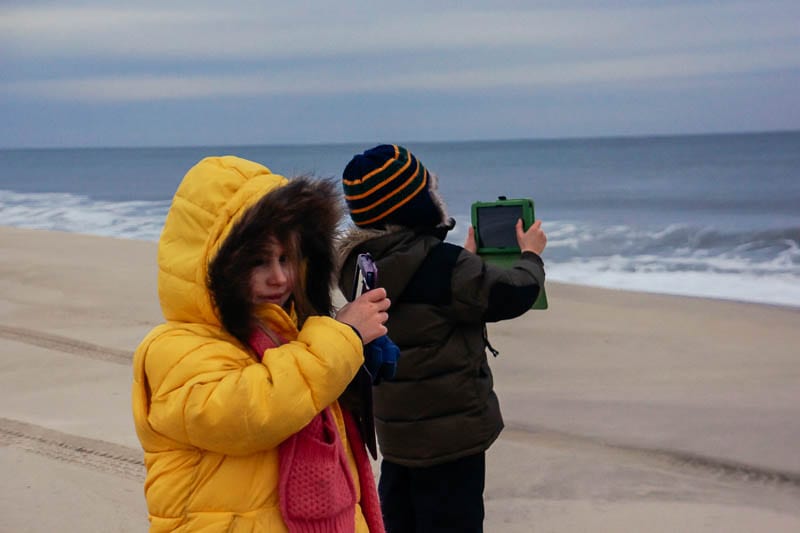 But they were excited about taking photos of the sand and the waves.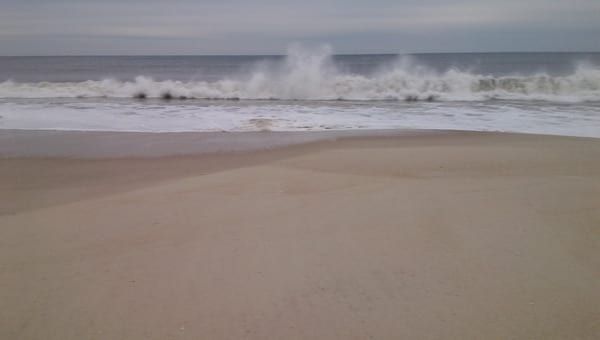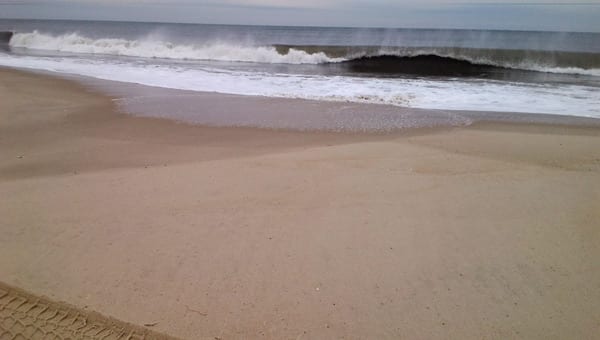 Waves – both photos by Luce
Even though they are kids, they're learning the joys of photography.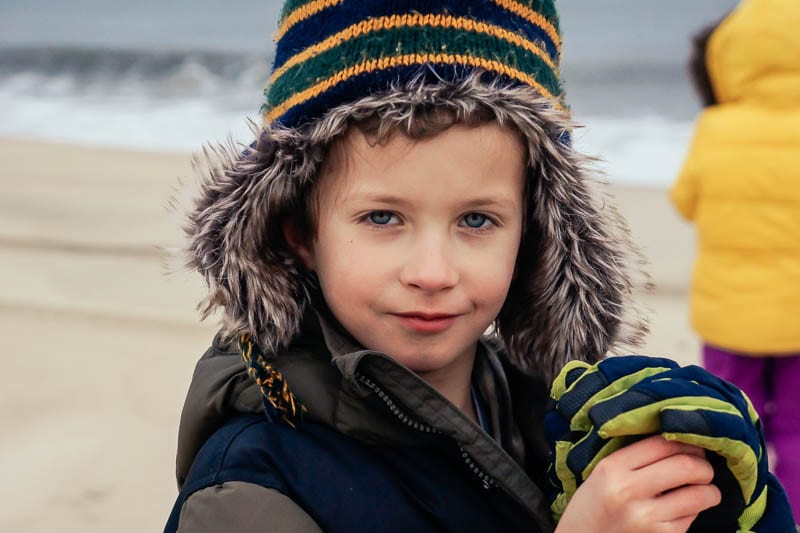 But, after I took a closer shot of a wave and they wanted to copy me, I realised I had to warn them to move back from the shoreline. I needed to teach them not to take any risks as kid photographers when they were looking through the lens!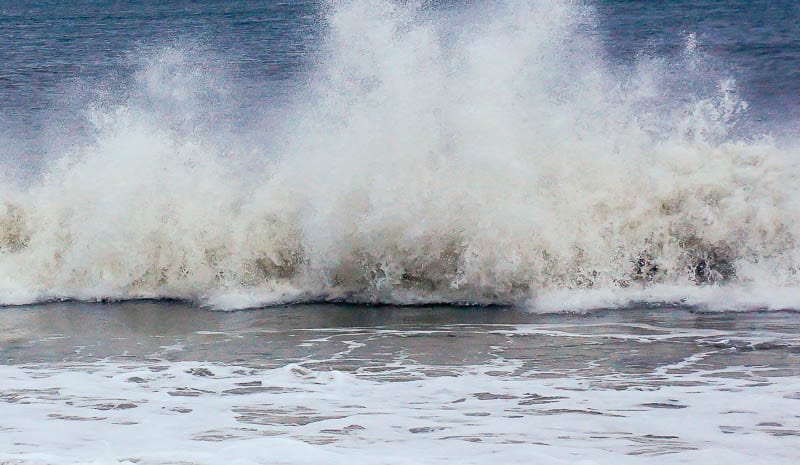 I then took them to the inland Shinnecock Bay nearby to take a few more photos.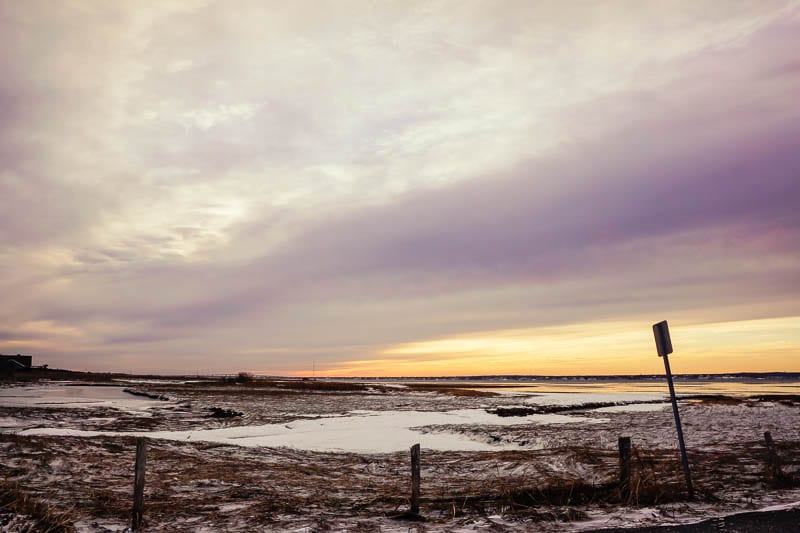 Westward view by Mum (me)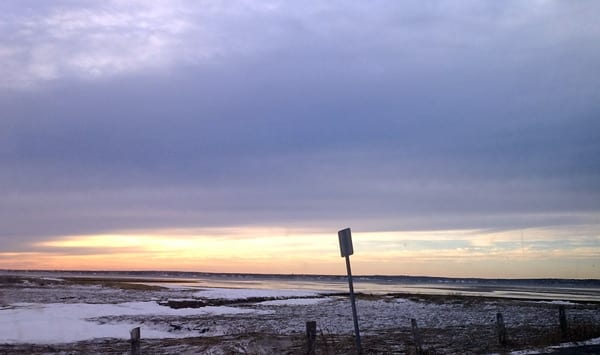 Westward view – photo by Luce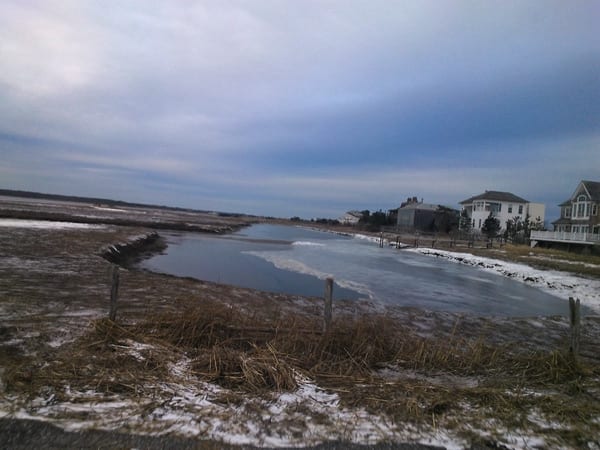 Eastward view – photo by Theo
But kids are still kids. And their android tablets have games on them too.  When we headed back to the beach as I wanted to get some more shots of the enormous houses, they had had enough. They wanted me to start driving back home so they could play some games on their tablets instead.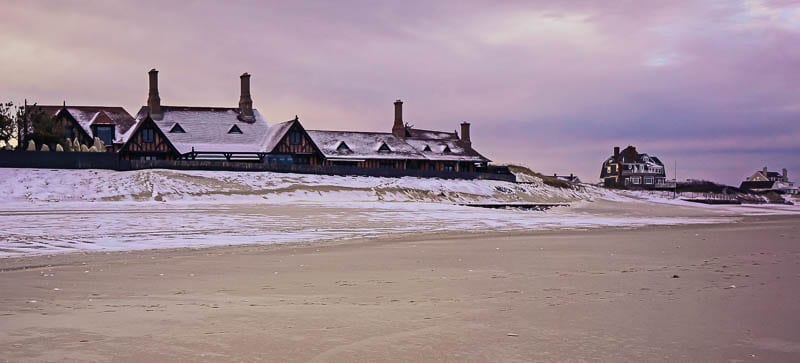 Photo time was over. When I started raving on about the amazing sunset forming in the sky, they briefly paused to take one photo and then immediately refocused on their games.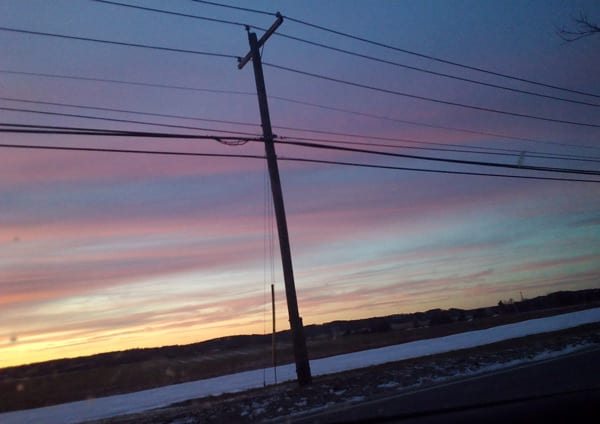 Sunset photo by Luce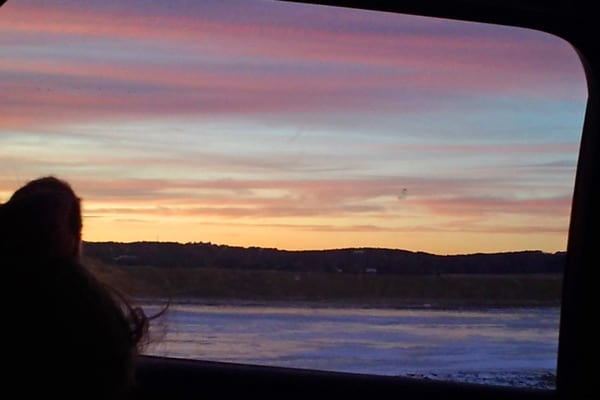 Sunset photo by Theo
I don't even think they noticed me stopping the car twice to get out and take photos of the sky. Or shouting at them to look at the geese flying across the sunset. They just nodded their heads without looking up from their screens.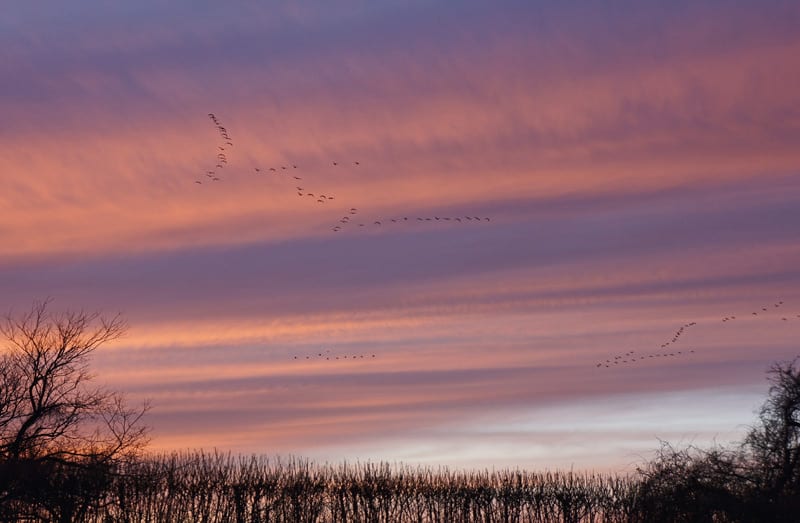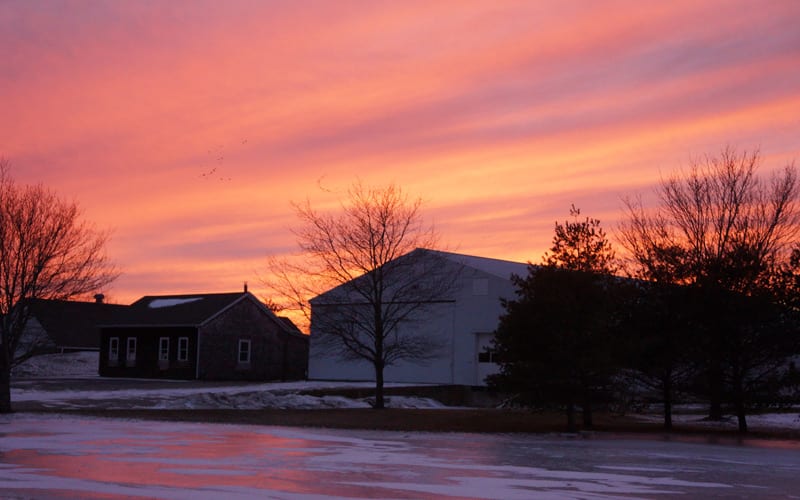 But that's okay. They had had their fun. At a later stage, I'll start teaching my kids some basic photography tips and skills. Now they're just having a great time clicking away at everything around them. Inside and outdoors. They're learning to look at the world around them with a new perspective while being creative. Or just having a laugh making silly faces. They've discovered a new way to enjoy a walk outdoors even when the weather is freezing. It's a perfect way of introducing kids to photography..
The photography with my kids in this post all took place in the Hamptons, NY. The beaches, bays and nature preserves are stunning locations to capture with a camera – even when it snows.