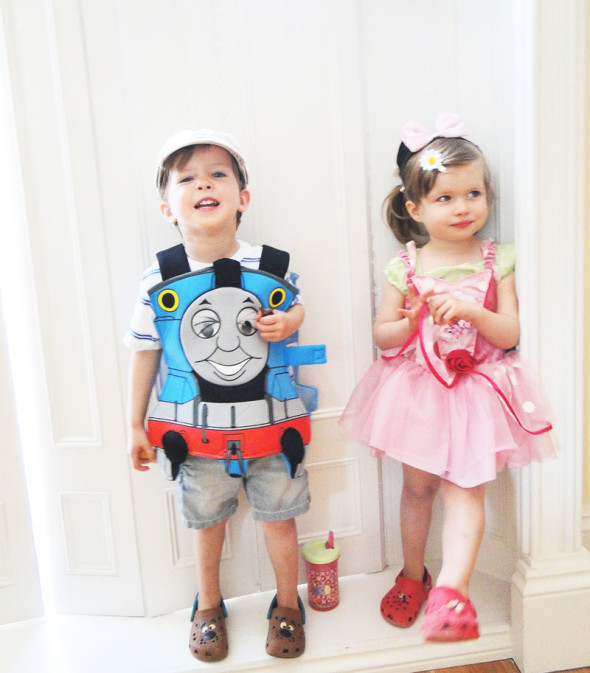 When they were two, their tastes changed.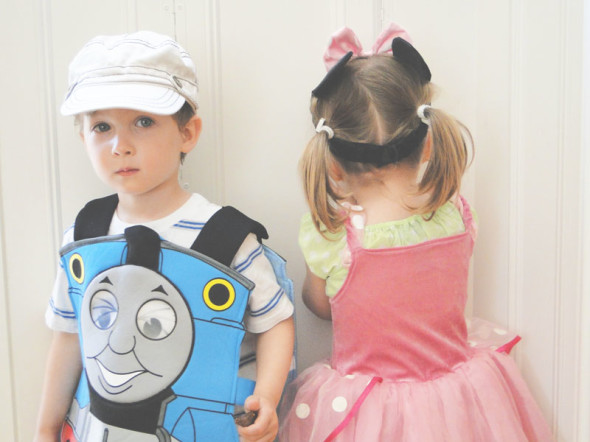 Until they were two my twins had all the same toys which were gender neutral and mainly all in bright primary colours. But soon Theo just wanted to play with cars, trains and cranes. While Luce was interested in fairies and little ponies. She soon was crazy about pink and purple. He became obsessed with green and sometimes blue. 
They still shared a room which had dark wood beds and a mixture of primary colours, but after they reached two they each veered towards gender stereotypical tastes for a girl and a boy. The only toys they both liked were the Thomas the Engine trains, tracks and books. Theo's favourite was Percy as it was a green train while Luce liked any of the girl trains.
They watched no films nor TV shows until they were nearly 3, so until that point hadn't been inundated with gender roles via the media. Neither were they at nursery yet. They attended the same play classes in London where they learnt gym skills or banged musical instruments or chased bubbles.
I took these photos in front of the Georgian shutters in our London reception room when they were 2 1/2 years old. It was at this age that they also wanted us to read them books according to their newfound tastes. He wanted to hear about tractors while she wanted stories about princesses.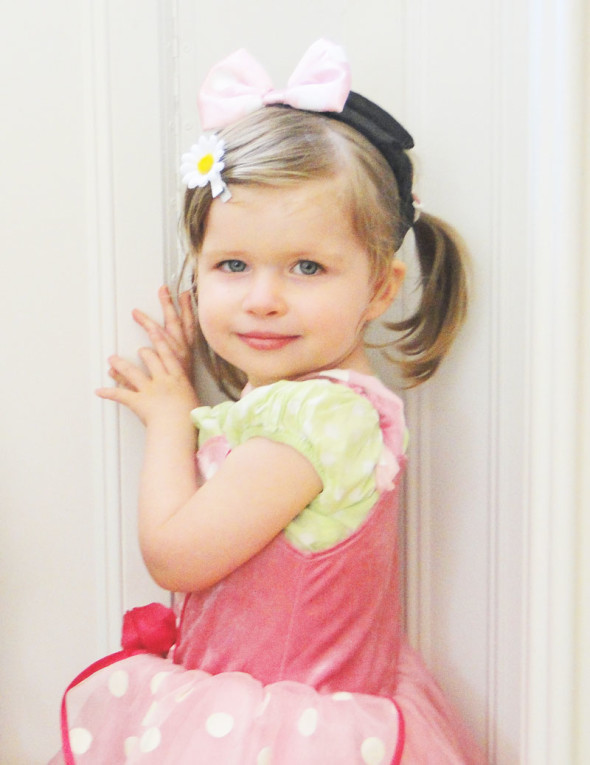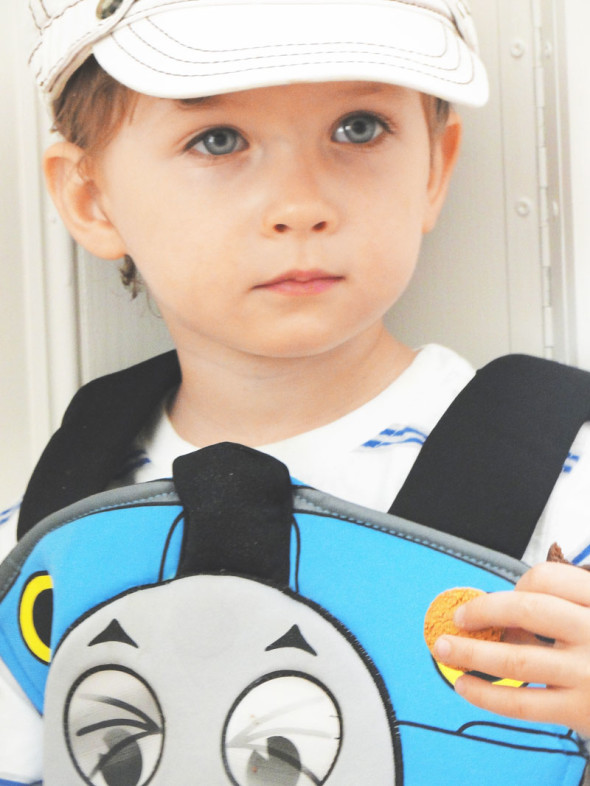 So looking back it's when they were two and had become toddlers that they each started independently announcing what toys, what colours and what themes they preferred. They picked these costumes themselves. Of course, we probably influenced them subconsciously. They probably started noticing that there was a particular choice of toys and colours for girls and boys especially in shops.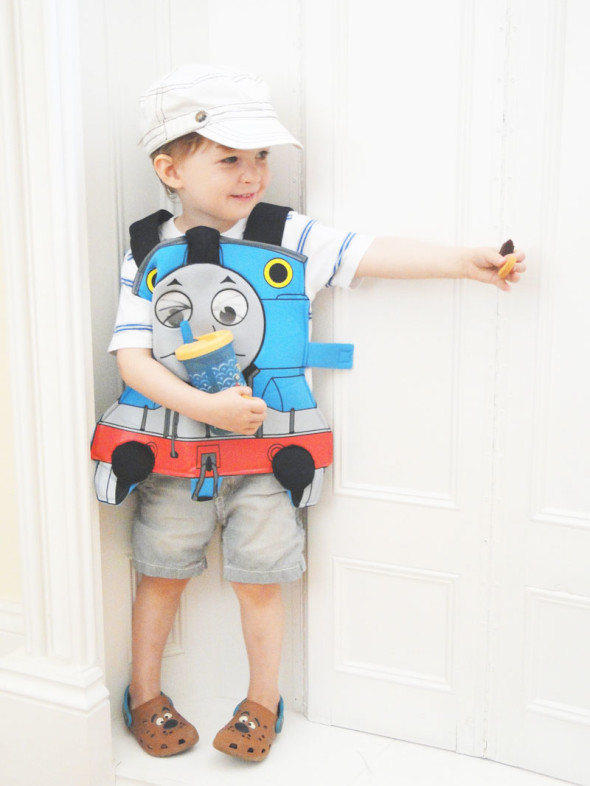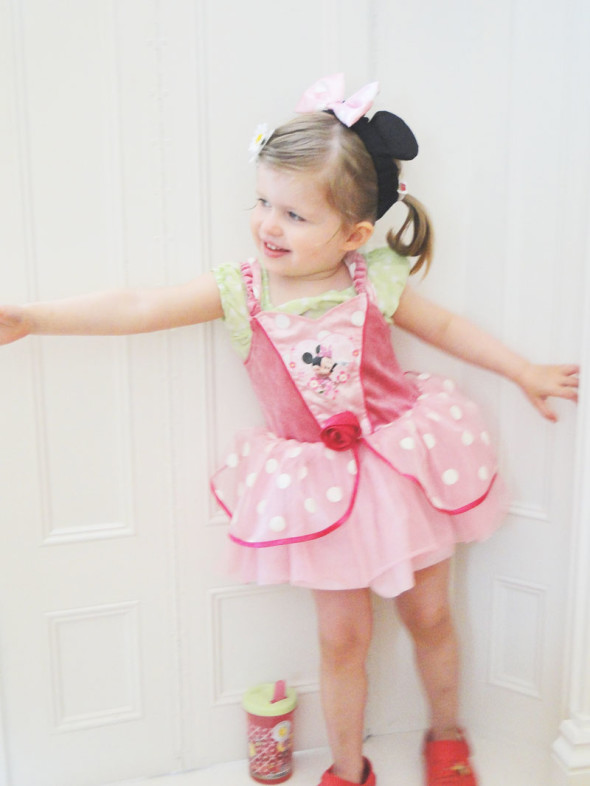 Despite theirdifferences they've always been best friends. They still like different toys. But they also both love the great outdoors and nature. When we're off for a walk learning and exploring, they're both as keen on becoming young naturalists.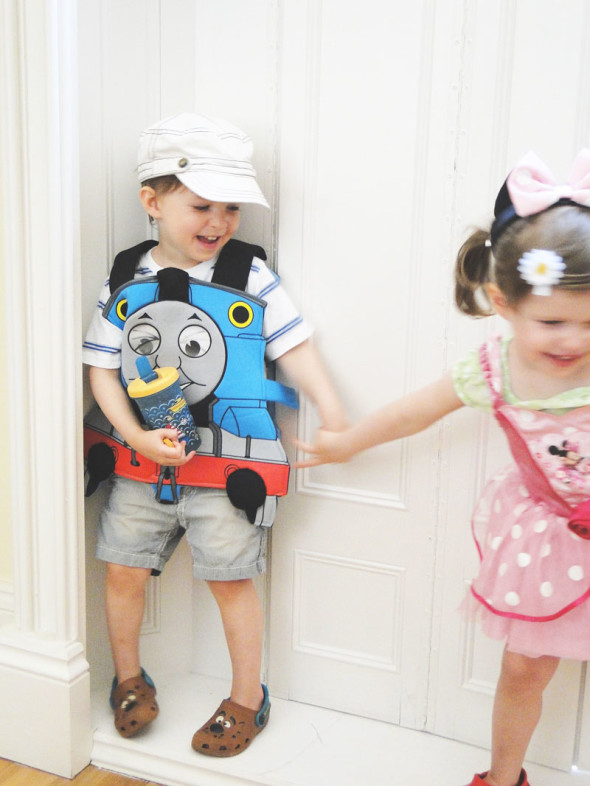 For me these photos mark the magical moments – not just about their changing tastes – but of their relationship as twins and their growing personalities.
I'm curious…did your children prefer gender stereotype toys and colours? And, if so, what age were they?