It's that time of the year when I need to think of family Christmas card photo ideas. Pose outside? Inside? Dressed up? Props? Every year, since my children were one, I've sent a holiday card with a portrait of them. These holiday cards are also extra special for me as they're a wonderful record of my children growing up.
The British sent the first Christmas cards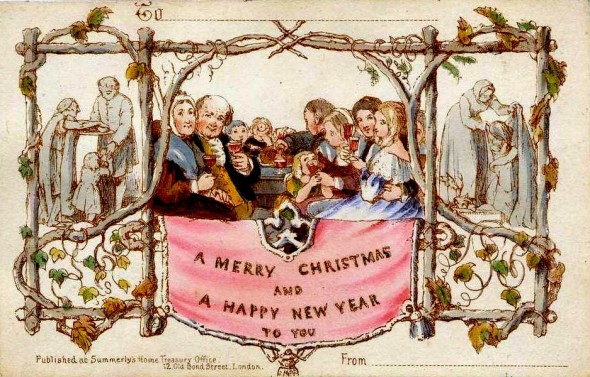 If it hadn't been for the Victorian entrepreneur Sir Henry Cole, I probably wouldn't be worrying about the best Christmas card photo ideas for our 2013 card. (The image is from wiki) I think I may skip giving them alcoholic beverages like in this first Christmas card.
In 1843 Sir Henry Cole commissioned the first Christmas cards in London. A thousand cards were produced in the first print with a picture painted by John Callcott Horsley. It was the same year Charles Dicken's A Christmas Carol was published. The vogue for Christmas cards soon flourished in Victorian England. According to the BBC, 11.5 million cards were produced just in 1880. So thanks to the Victorians the tradition of personalised and commercialised Christmas cards caught on.
British Royal family Christmas cards
Queen Victoria joined in the craze for Christmas cards too. Her great great granddaughter has followed the same tradition. In the first 53 years of her reign, the Queen and Prince Philip sent out about 37,500 Christmas cards. Every year Prince Charles reveals the latest family portrait for his holiday card. The British tabloids then adore trying to decode and interpret every one of these Royal family photo cards for some inner meaning or special significance.
My own holiday cards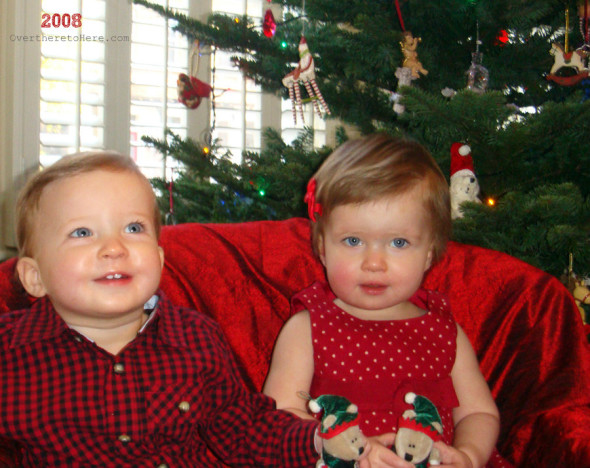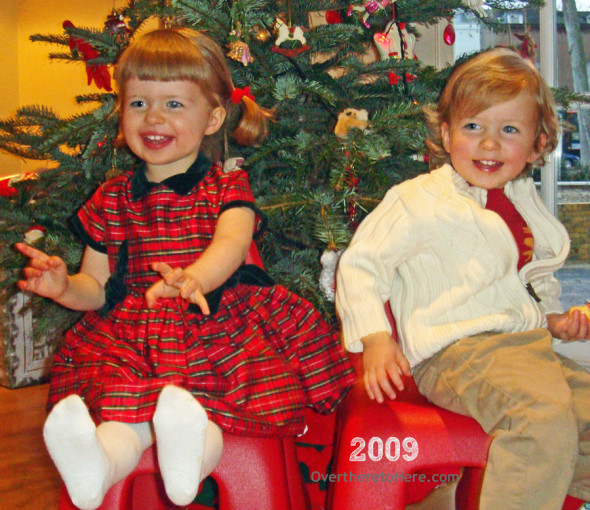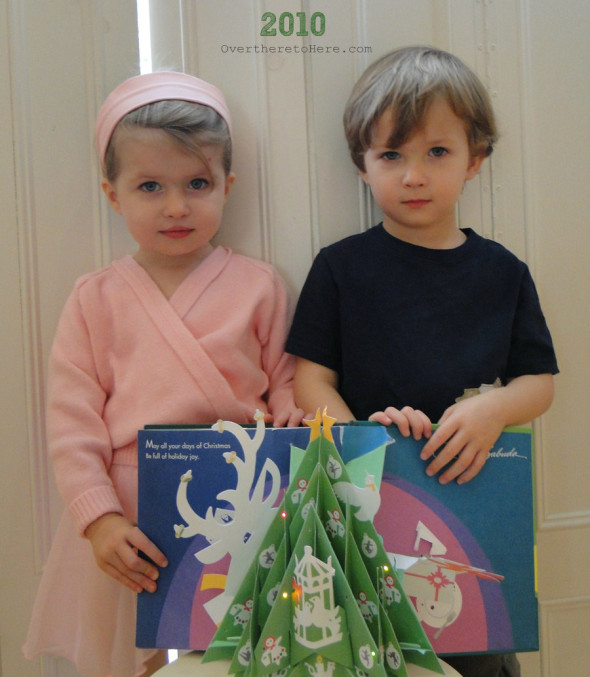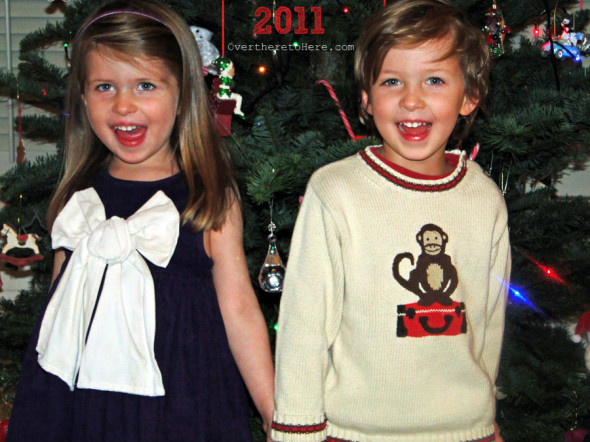 For the first four years I dressed up and posed my children at home for their annual Christmas card portraits. My usual nightmare was taking a photo where they were both smiling at the same time or not pulling a silly face.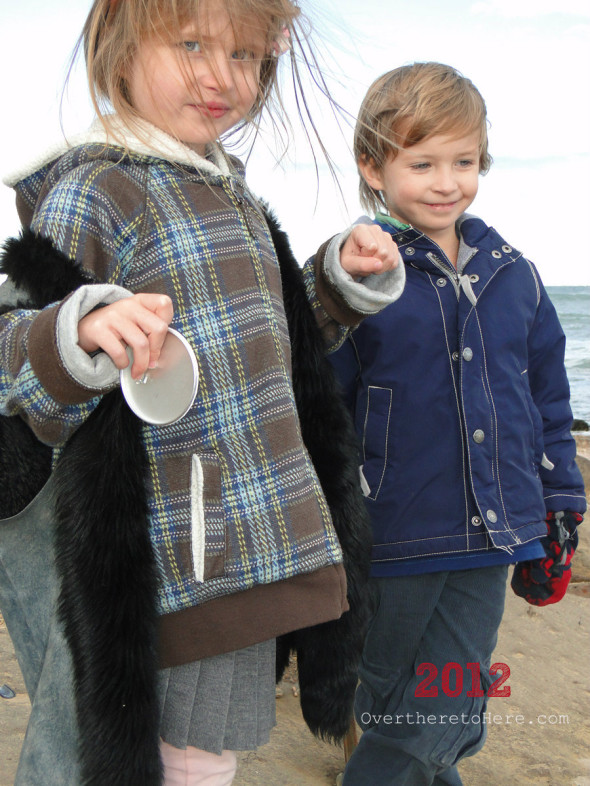 Last year I decided to use portraits that I had taken off the cuff. I didn't add a frame but just put "Merry Everything!" on the cover of the card. As I had missed some of the overseas postal dates inside we wrote "Wishing you a wonderful 2013!" instead of the usual season's greetings. (By the way Overtheretohere was the name of my first blog 🙂 )
So now it's time to get the thinking cap back on with ideas for this year's Christmas photo cards. Do you have a tradition of sending family photo holiday cards too?