Since we moved into our house earlier this year every month has been a small voyage of discovery to see what is growing in our garden here in West Sussex. Now that December has arrived I've noticed it's all about decay and bloom. Since the first frost arrived many of the flowers – like my evening primrose – have stopped in their tracks. But I've been pleasantly surprised to find that a few roses have managed to withstand the cold and wind. The most wonderful surprise was to discover that a large shrub is actually winter- flowering honeysuckle and is now covered in delicate and fragrant flowers. Meanwhile we've been busy this week providing nourishing winter treats for the little wild birds. We already need to replace the toilet roll feeder!
So here's what I found as I wandered around this morning in our December garden…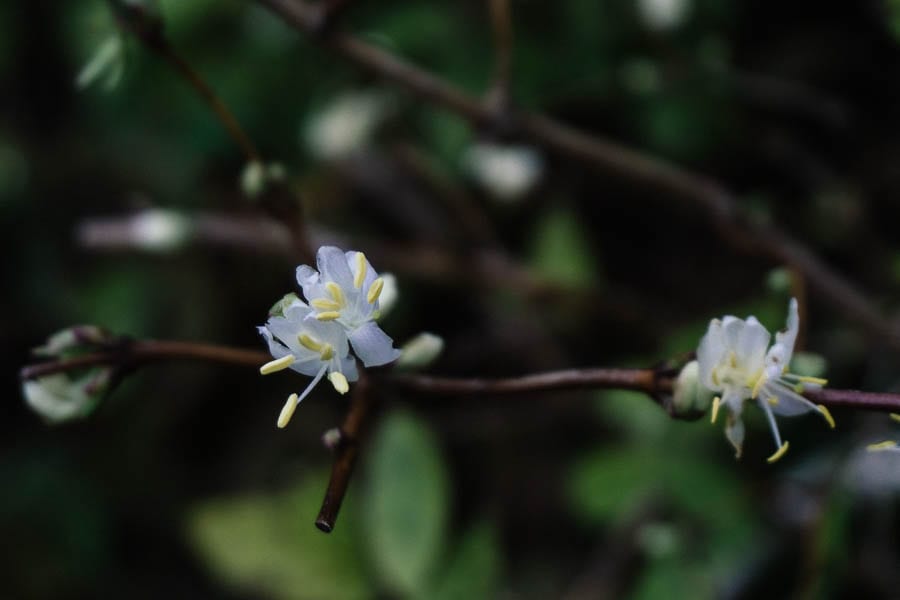 Winter-flowering honeysuckle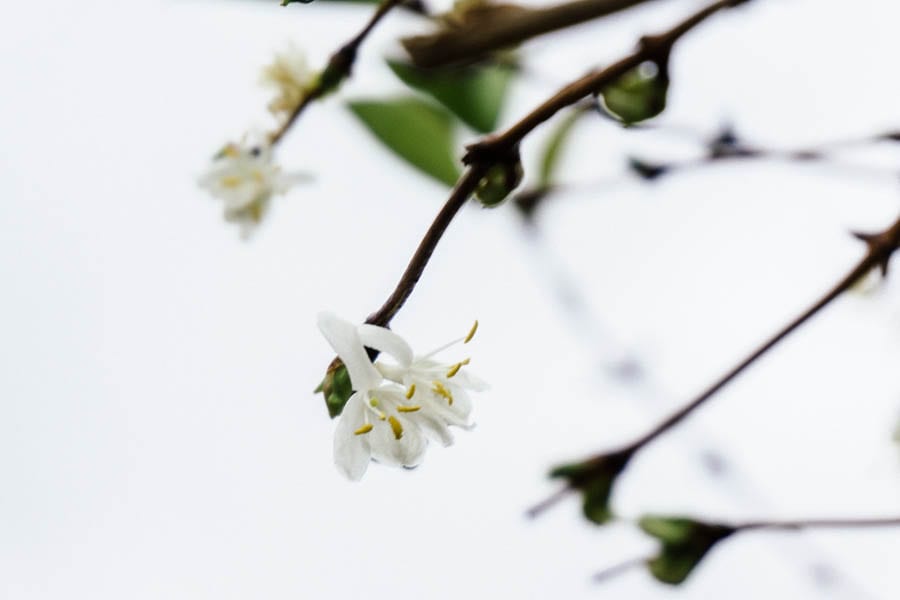 Winter flowering honeysuckle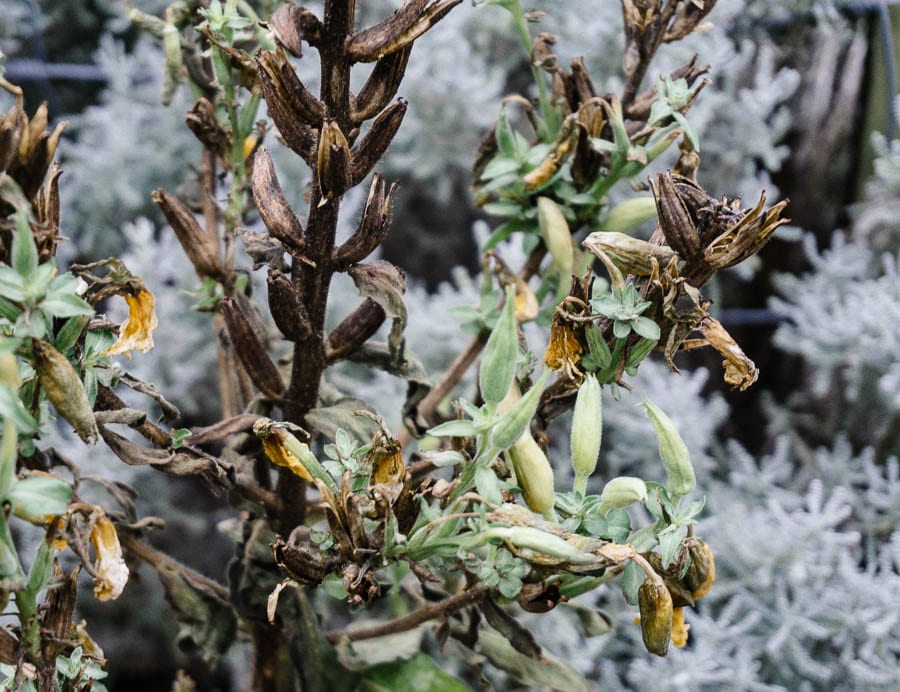 Evening primrose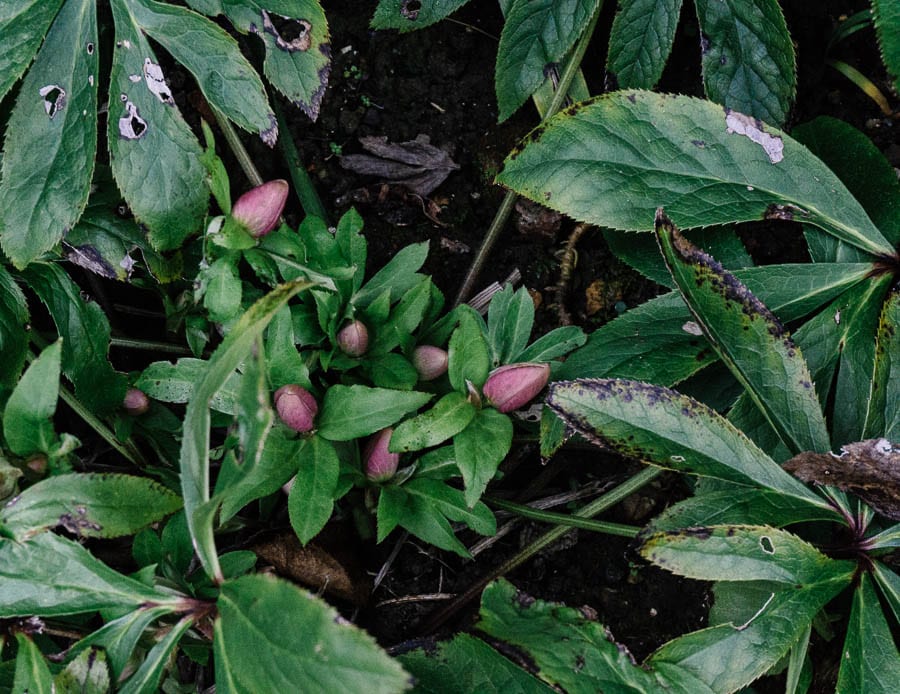 Hellebores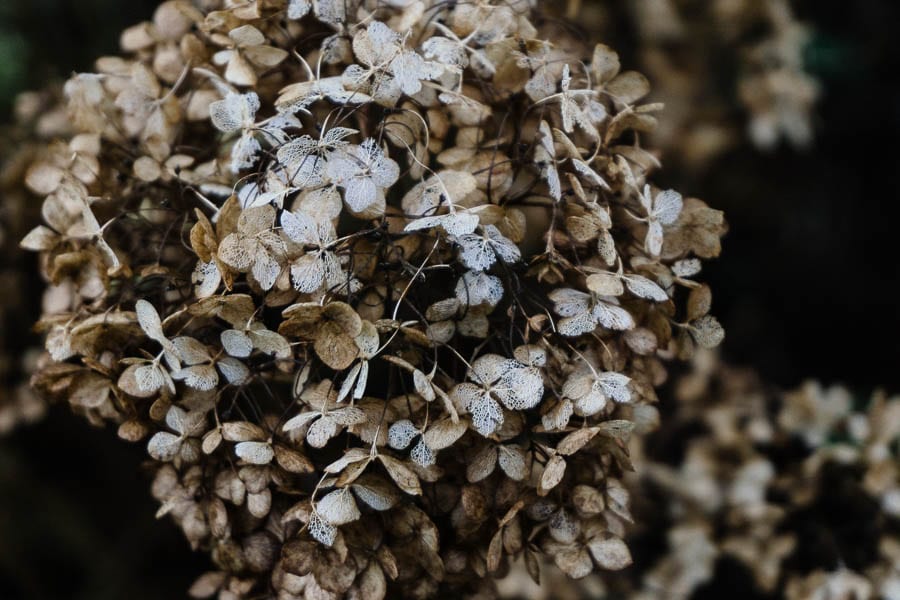 Decaying Hydrangea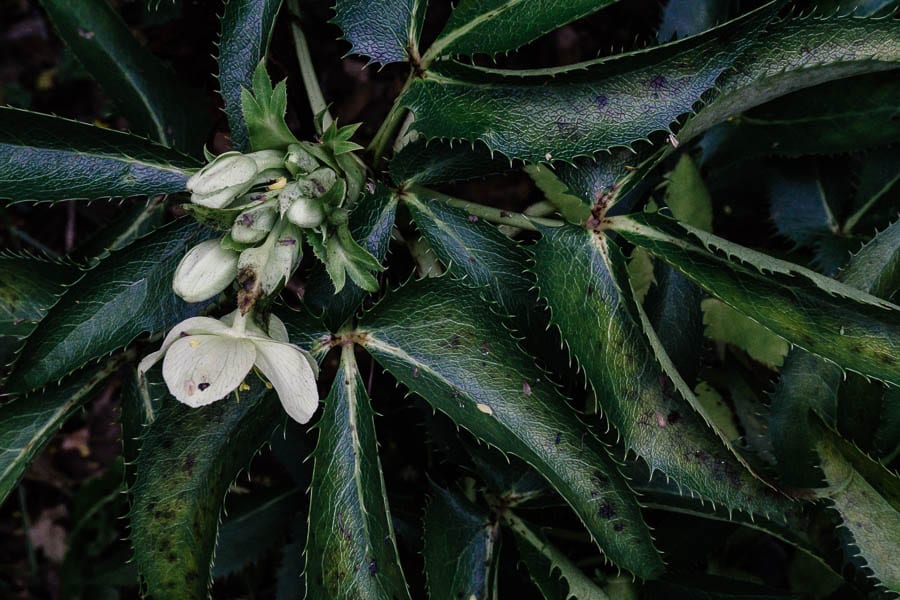 Silver lace Helleborus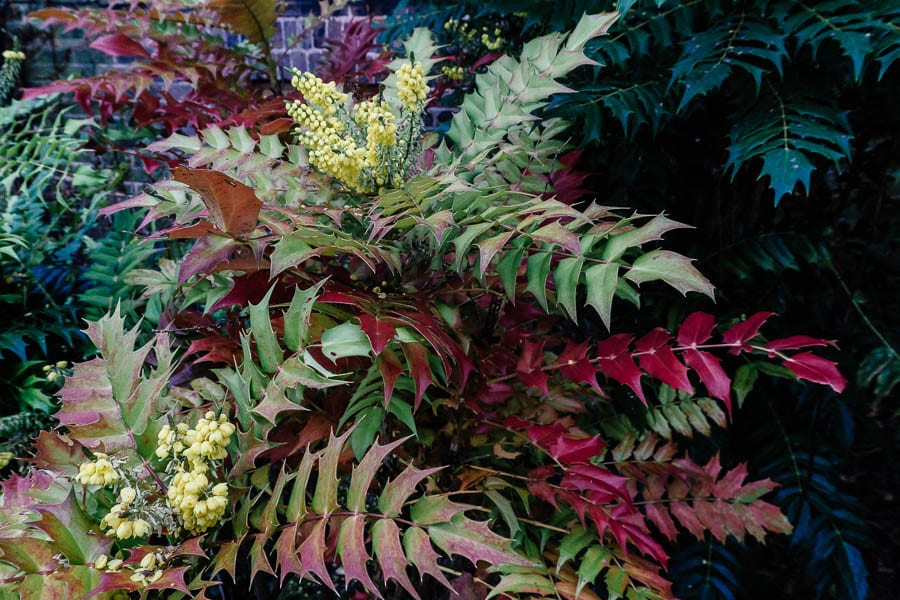 Mahonia media x charity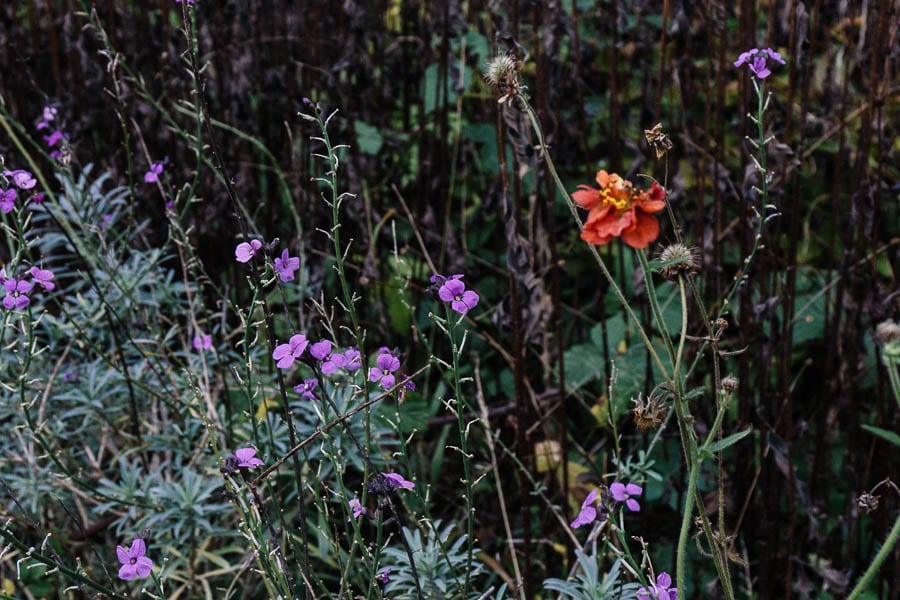 Colour!! Erysimum Bowles's Mauve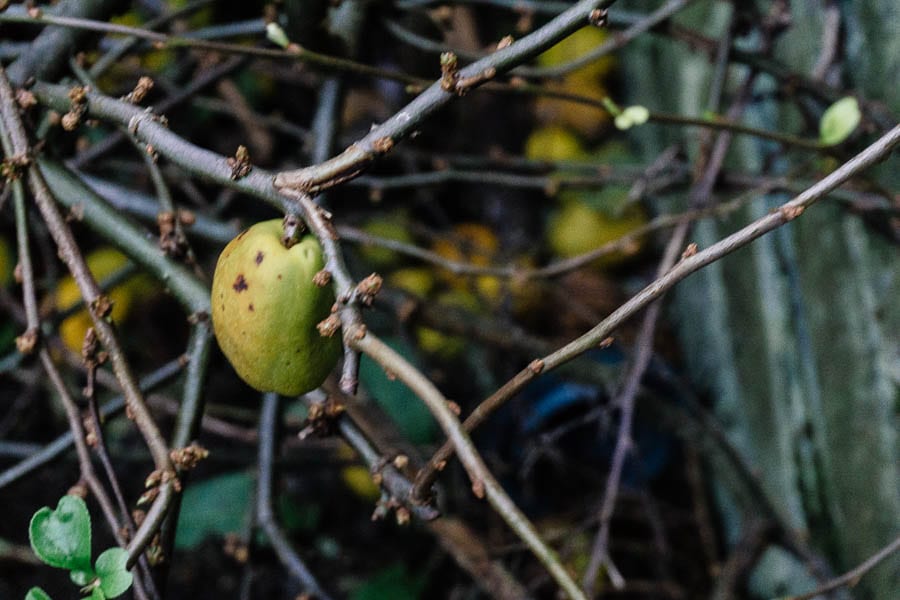 Japanese quince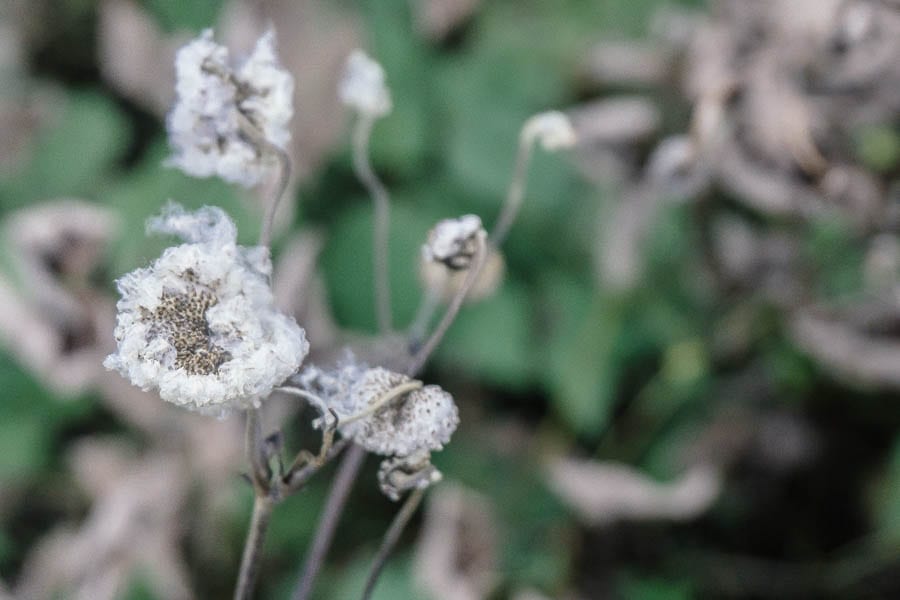 Seeding Japanese anemones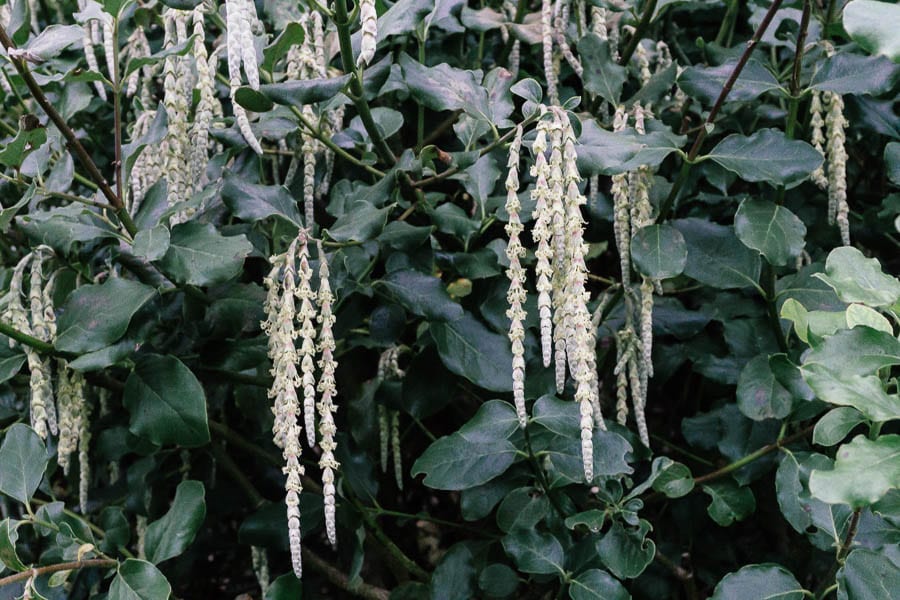 Garrya elliptica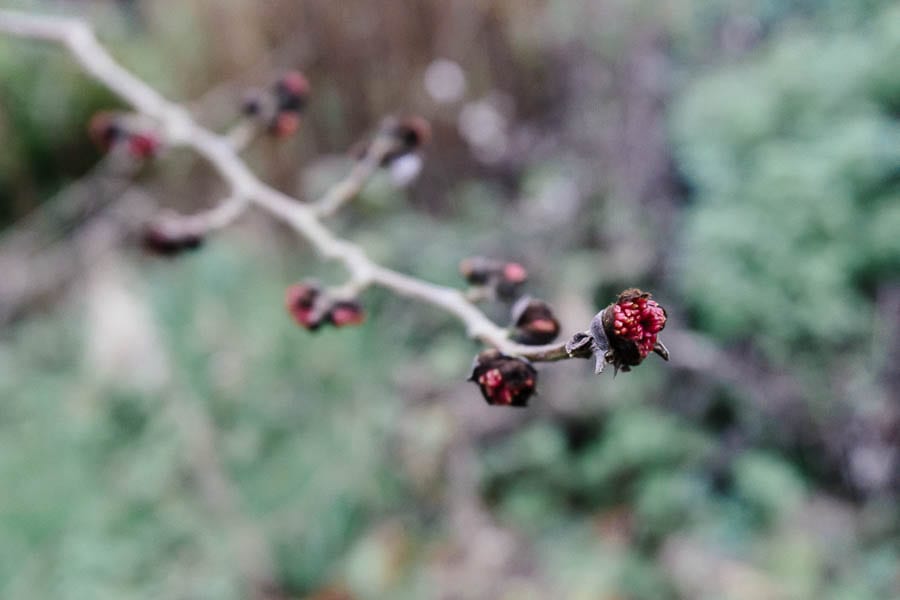 Tree buds flowering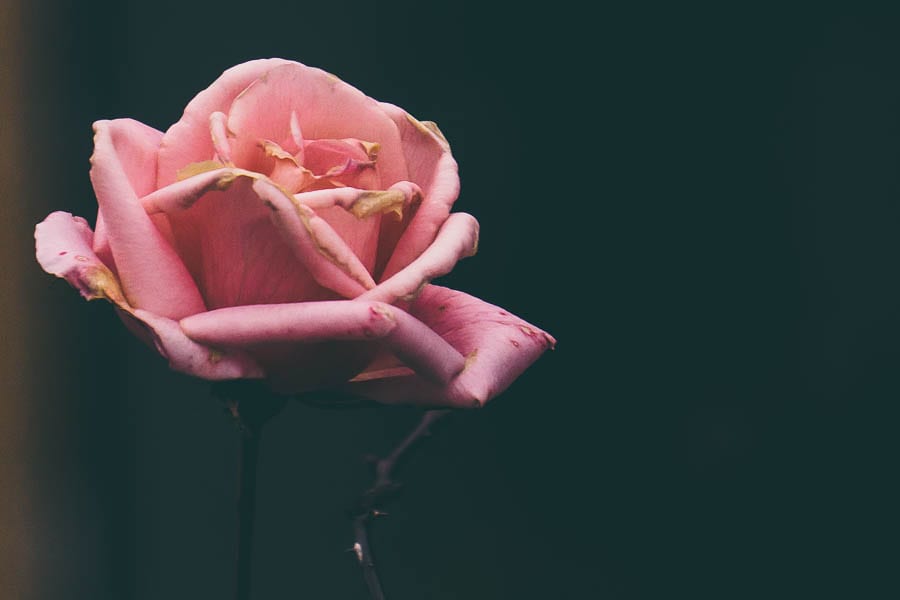 A December rose!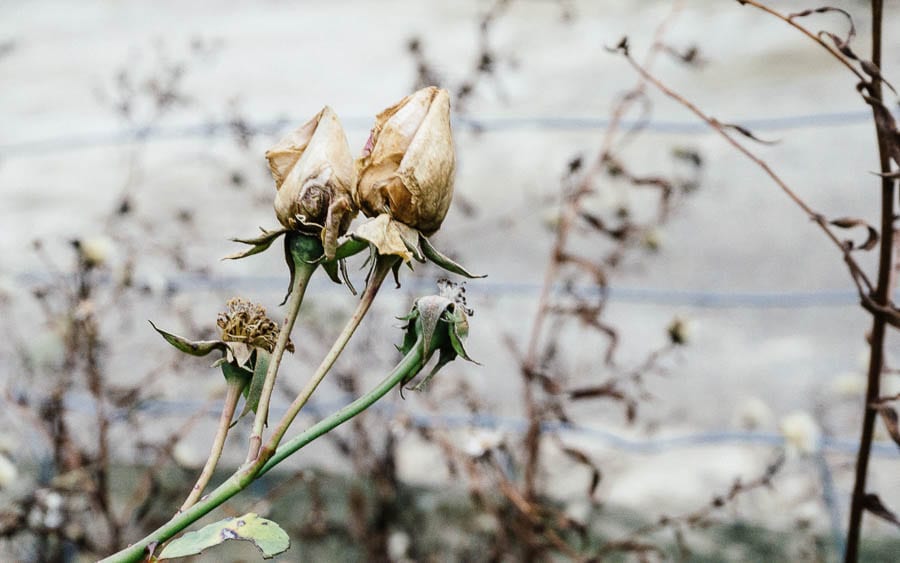 And as you can see not all the rose buds are surviving in my winter garden.