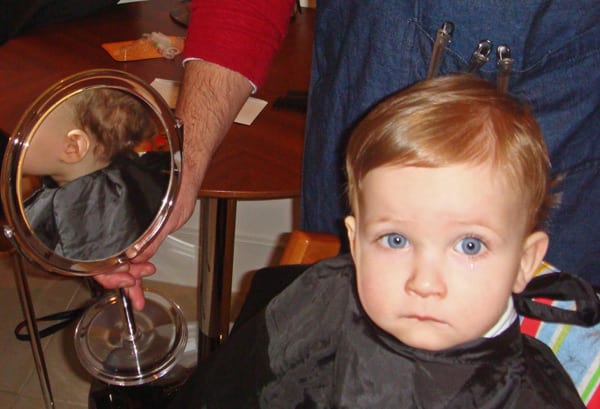 My twins first birthday was fast approaching when I had a dilemma – should I take them to a children's hair salon in London for their first haircut or not? Let me explain. I had thought about trimming their hair myself. One look at Mum with a pair of scissors and the house was filled with screams. Would there be the same reaction if I took them to a kids hair salon?
**For a list of London children's hair salons see below in post**
Dilemma resolved when my hairstylist, who used to come to our house, volunteered to cut their hair. We decided to shape up my son's first as we thought he'd be calmer than my daughter. Nope. Theo's smiles quickly evaporated into tears.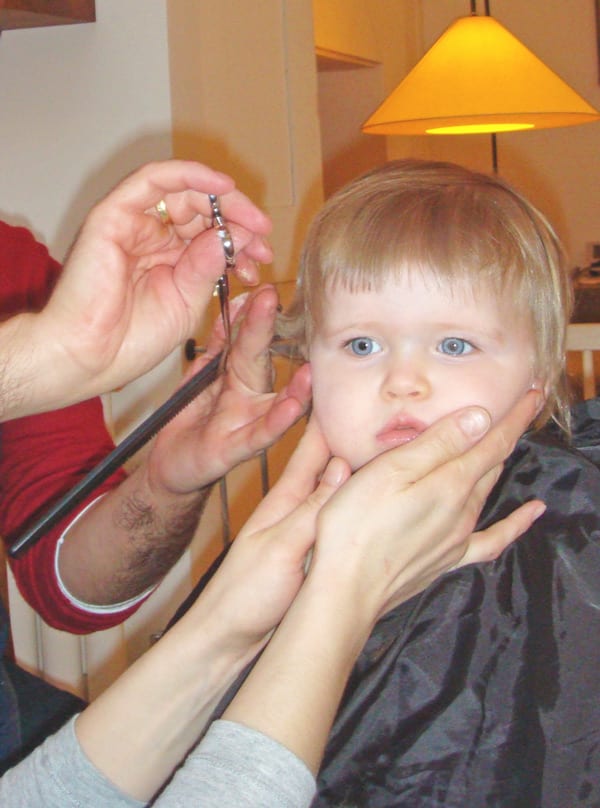 Luce was nervous but much more stoic than her brother.
When we moved to another part of London, I had to find a new solution. I took them to a local hairdresser and promised treats after their haircut. My daughter saw the chair, the modern surroundings, the chic stylist with scissors and went into complete meltdown. I tried to cajole her but it resulted in her thumping the ground and yowling. Theo took one look at the toy-less scene and headed for the door.
Then a friend suggested I take them to Tantrum, a children's hair salon on King's Road in Chelsea, London.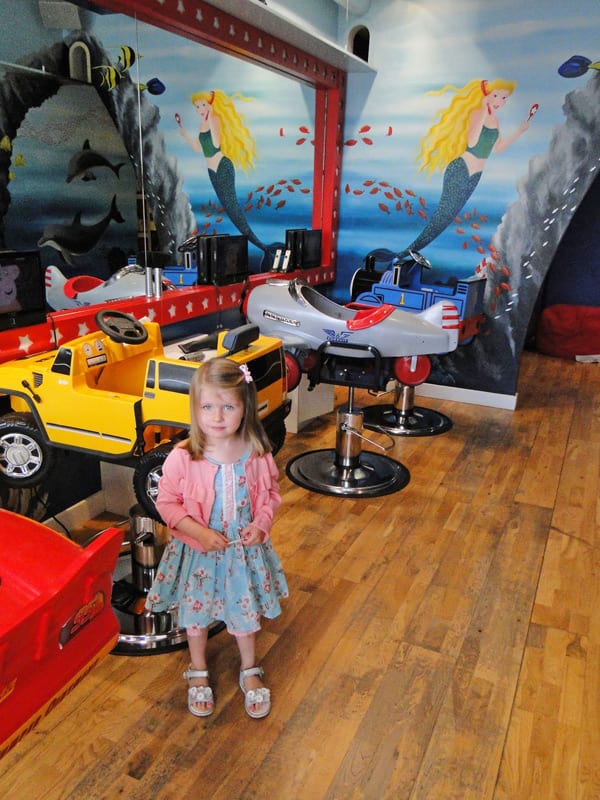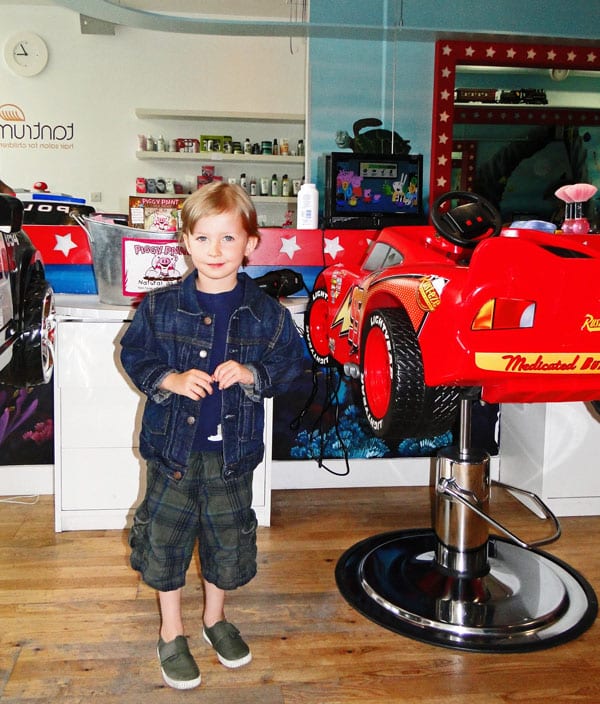 Big smiles from both of them as soon as we walked in the London children salon.
The chairs were like seats on a fairground – a plane, a train, a police car, a racing car – and there was a small model train that whizzed around on a wall track. Not a peep from Luce or Theo during the haircut. Of course not, they were too focused on watching Peppa the Pig videos on the monitors in front of them. Afterwards, when they were told to choose a treasure from an enormous chest of candy (sweets), they both informed me they'd be happy to come back the next day.
Big smile from me as I'd found a childrens salon that knew how to handle kids (better than me when it comes to hair!)
I was nervous the first time I took them to another child-only hair salon in London expecting tantrums because they weren't at their usual place. I needed to save time so I took them to Trotters. While one of them had their hair cut, I made the other try on shoes. Yippee it worked. Admittedly I gave in and bought them each a small toy at the counter as they had missed out on the treasure chest.
Top Children Hair Salons in London:
Tantrum  There's also a downstairs hair salon for children over 7.
Trotters  Six stores located around London which also sell children's shoes, clothes, toys and other accessories.
Happy Faces  Children salons in Fulham and Clapham
Igloo  The two childrens stores in North London – Islington and St John's Wood – also have hairdressing facilities for kids.
Mini Kin  One of the first salons to specialize in cutting kids and babies hair in London. The Crouch End shop also sells children's clothes, gifts and nursery equipment.
Most of these are also open on Sundays which usually means less hassle with parking.
What I especially like about children-only salons is that I don't have to worry. They're used to tantrums, moods, tears and endless fidgeting while specializing in kids hairstyles.
Let me know if there are any other childrens hair salons in London you personally recommend – or elsewhere in the UK.
What did you do for your child's first haircut?