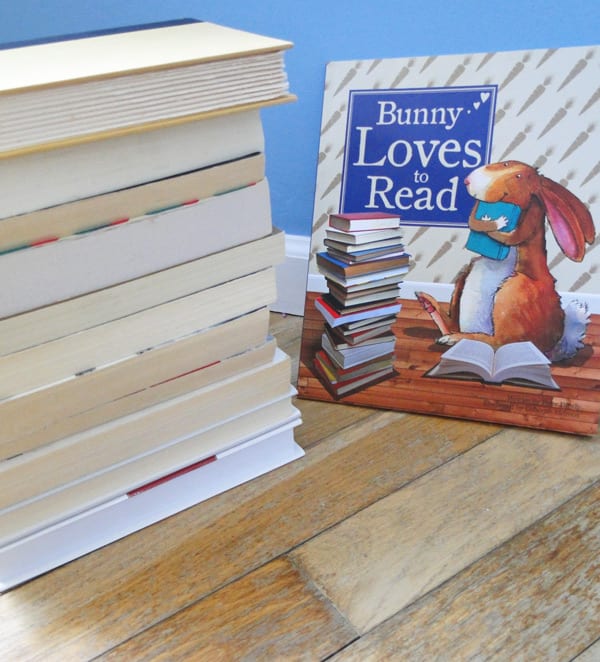 My children love reading as much as I love reading children's books to them…which is why I have a soft spot for Bunny Loves to Read by Peter Bently. (When it comes to books I don't think you can say or write 'love' enough).
The opening line of this children's picture book simply declares "Buster Bunny loved books." He's such a bookworm that his friends, and even his sister, tease him as they tell him all the fun things he could do instead. When this gang of animals is stuck inside on a rainy day, Buster chooses a book for each of his friends that suits their personalities.
My favorite part in Bunny Loves to Read is when the weather clears and they all go outside. They then each want to play games inspired by their book, whether pretending to be a pirate or prince or dinosaur. Buster's love of reading has not only enticed them to the wonders of children's books but has fired up their imaginations.
This children's picture book is getting a rerun in our house now that my kids are beginner readers. The sentences and words are great for children learning to read with scenes and picture balloons to help them along. Bunny loves to read, though, is still too long for them to read aloud in one session.
In January 2013 another book in this series – Bunny Loves to Write – was published.
Bunny Loves to Read – UK Amazon and US Amazon.
Bunny Loves to Write – UK Amazon and US Amazon.
Bunny Loves To Read – Author and illustrator
British author Peter Bently had a nomadic childhood living in different locations around the world or even in Britain due to a father who was a bandmaster and director of music in the British Army. After studying languages at Oxford, a brief stint in journalism led to editing and writing books for adults. It was only after he settled in Devon, in South West England, and had children, that he began writing children's books.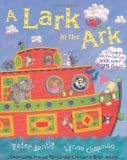 Bently's first book A Lark in the Ark was a major hit with my kids. They loved lifting all the flaps in the books to find the animals on Noah's Ark playing hide and seek in funny outfits. I definitely recommend this for pre-school children.
A Lark in the Ark – UK Amazon (including twenty 5* reviews) and US Amazon.
Bunny Loves to Read is illustrated by Deborah Melmon who is based in San Francisco.  Like many of the other kids books she's worked on (for example Ready or Not Here Comes Scout) she draws friendly and cuddly animals. The illustrations in Bunny Loves to Read are also mixed with some real photographs, such as of piles of books or the views out of the windows.
Bought (gasp? Or thumbs up?) in a supermarket
It was my daughter who picked out this book. Whenever we went food shopping in London, she'd make me steer the trolley down the aisle selling children's books. The Buster series are published by Parragon Books which specializes in selling to mass markets.
I personally delight in browsing for books in a bookstore. Or finding a great recommendation in a children's bookshop. (Of course, I now am discovering amazing blog sites that specialize in children's books that have opened a whole new door for me)
Most of Britain's major supermarkets sell books, including children's fiction, in their large chain stores. In May 2013 Sainsbury's even won the UK's Children's Bookseller of the Year award. For publishing companies it can be a major boon in sales if they can get their authors on these shelves where we buy our weekly groceries.
It was my daughter, who like Buster Bunny, loves reading that got me off my high horse. She'd make me search and buy kids' books from supermarkets, not just the web and bookshops. To her delight it often meant two books or more because of the bargain book deals.
And this made me think that as long as these books were ending up in a child's hands then supermarkets were having a positive effect on reading. If like Buster they could entice parents to buy and help kids to love reading then thumbs up as far as I'm concerned. For starters I might not have found Bunny Loves to Read.
What do you think of children's books sold in supermarkets?
Note: If you love reading blogs too then take a look at PoCoLo comment love – just click on the badge in my footer!