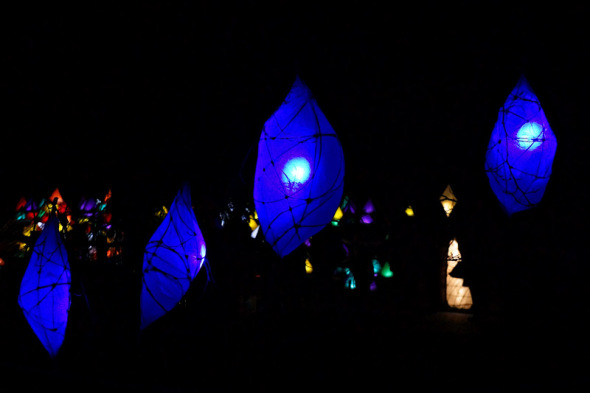 How often can you take your kids for a walk outdoors at night? Well, we had this magical experience following a circular mile-long trail at the Glow Wild lantern festival at Wakehurst Place in West Sussex. Near the start of the trail we were given a lantern to carry with us during our walk. Only one lantern per family so, of course, there was a bit of twilight squabbling over who's turn it was to carry it.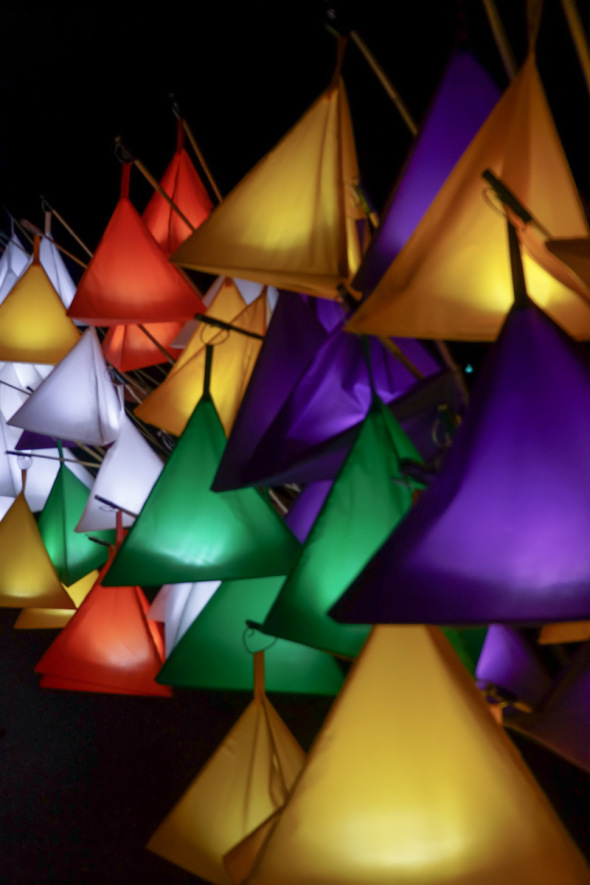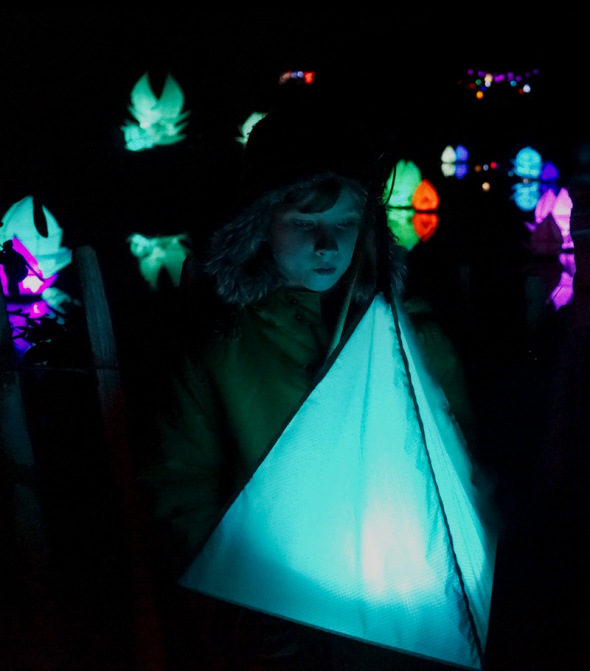 Wakehurst Place is known as 'Kew in the country' – a National Trust site managed by Kew Gardens. The 465 acres country estate includes formal gardens, woodlands and a nature reserve.
Thousands of lanterns,  their shapes inspired by seeds, lit our way.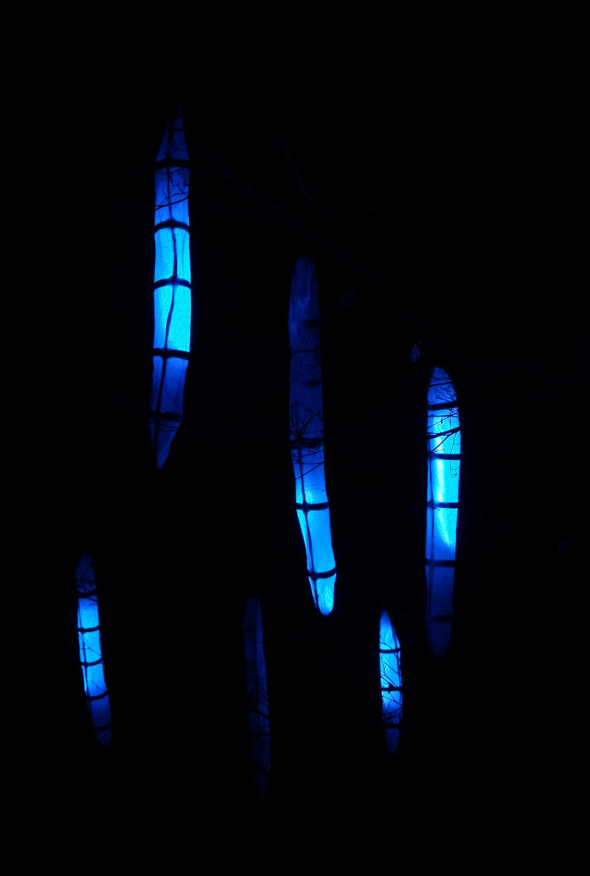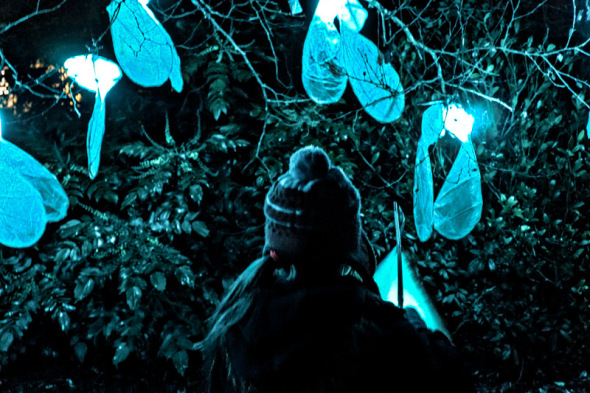 We passed lanterns floating in the mansion pond near the estate's Elizabethan manor. Moon and stars reflected in the water as we followed the illuminated route around Wakehurst's gardens.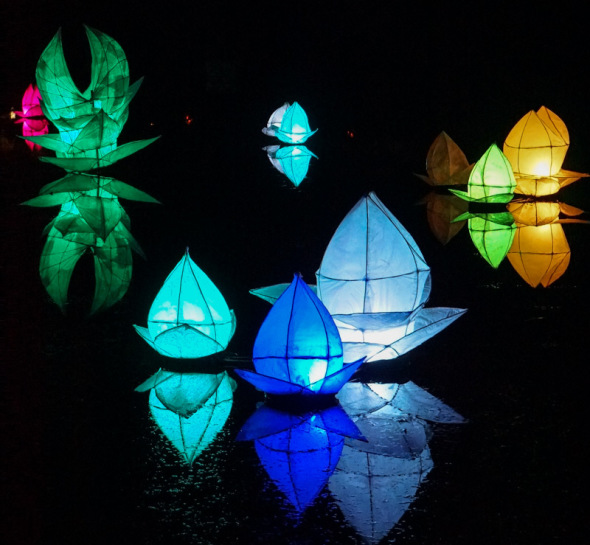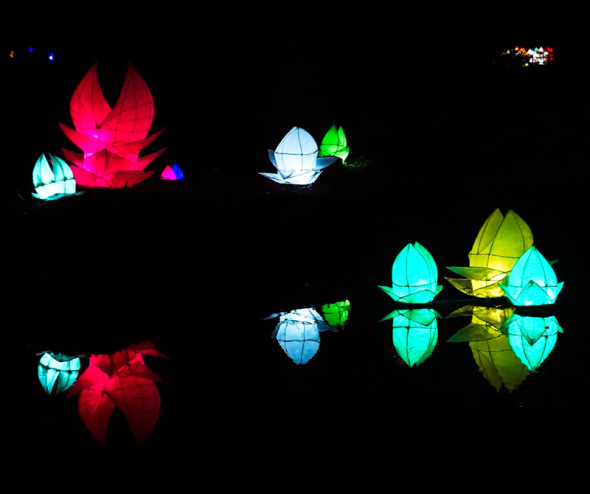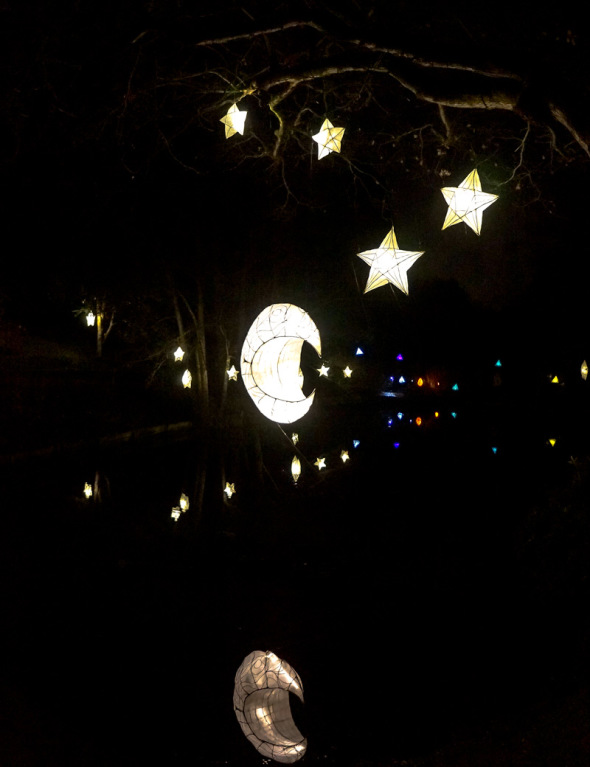 A field lit up with a spiral ring of burning torches. A formal courtyard garden with lantern sculptures and another filled with more flaming torches.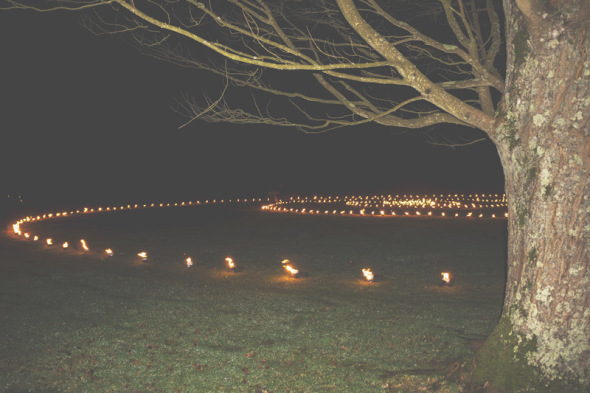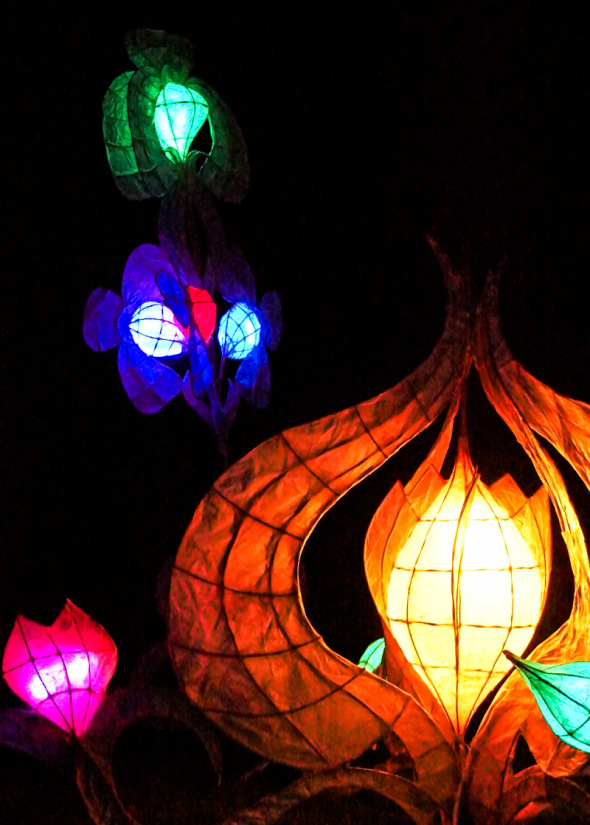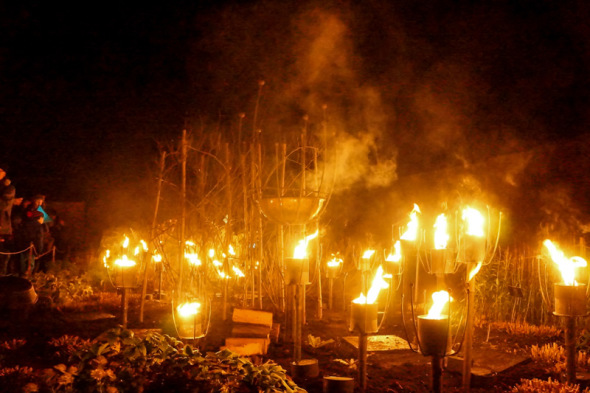 Then near the end of our walk we began glimpsing Britain's largest living Christmas tree – a Giant Redwood next to Wakehurst's Elizabethan mansion. The lights had been turned on during our walk.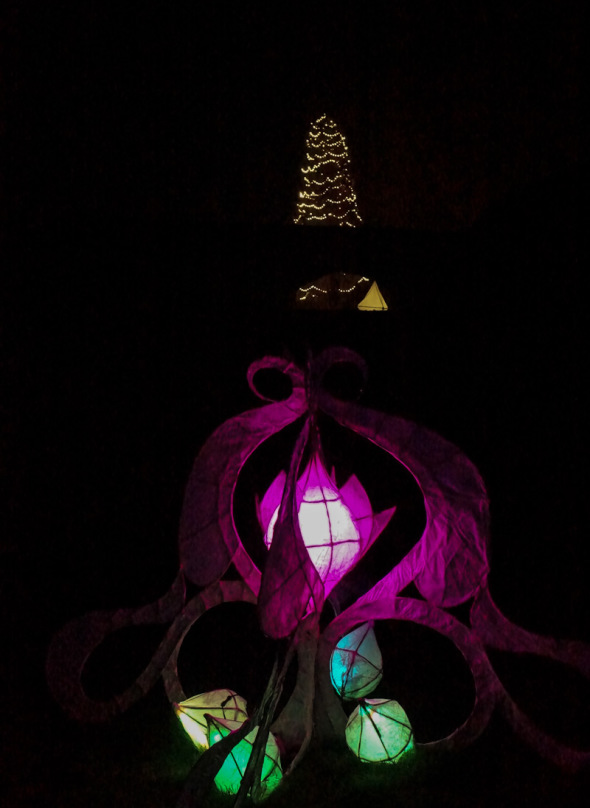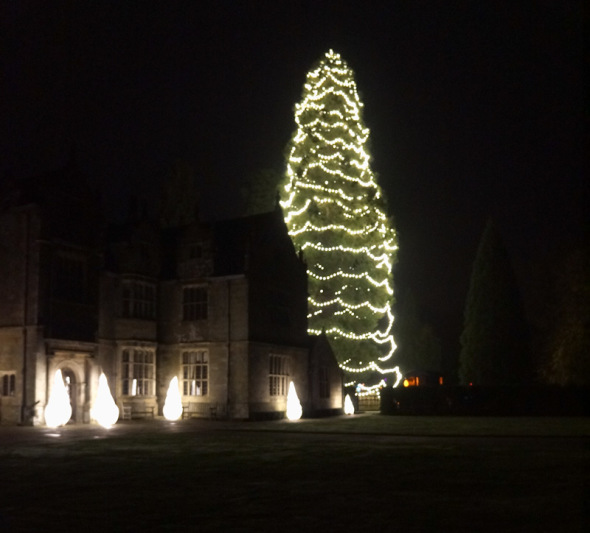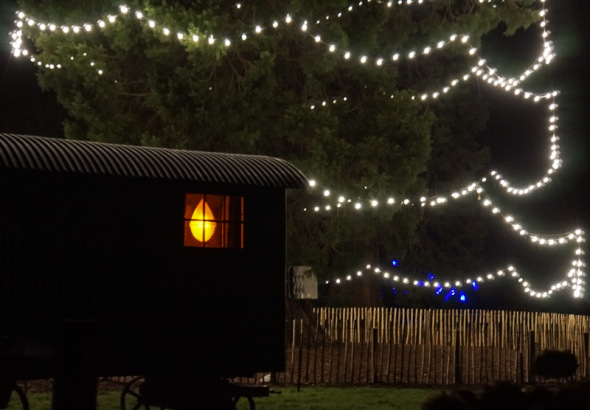 I had bundled my two children up in winter gear but we were lucky as the skies were clear. Still we rewarded ourselves with hot chocolates (for the kids and my husband) and a mulled wine (for me) in the outdoor café next to the Christmas tree. I managed to get tickets for this year's family-friendly Glow Wild lantern festival before they sold out.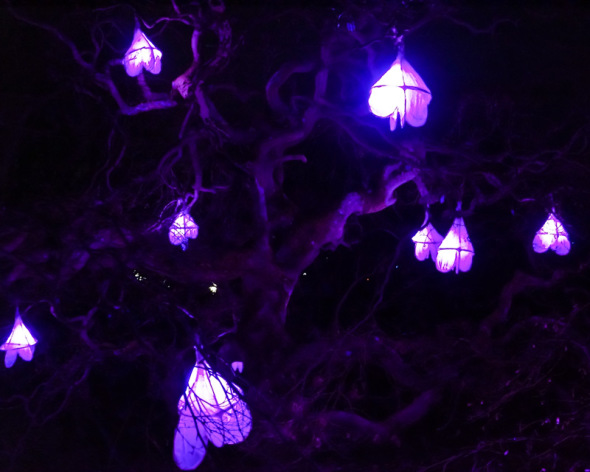 Next year I'll definitely be pre-booking tickets again for the next annual winter after-dark festival at Wakehurst Place as it really was rather spectacular – even sometimes surreal.