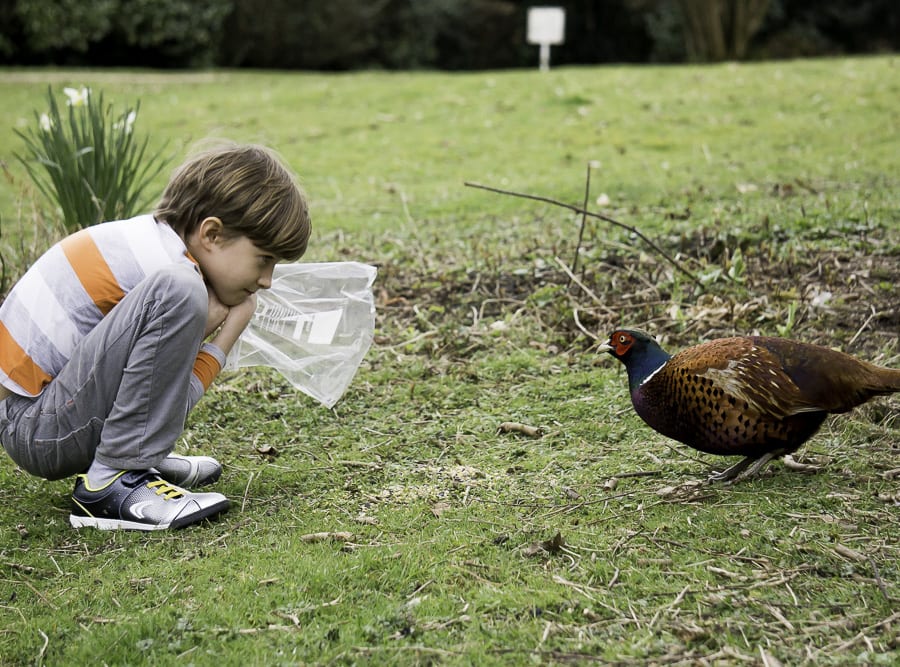 We moved house this week. Not far. In fact just outside the next village. There are lots of pheasants roaming near our new home but they're not Fred. A wild pheasant we nicknamed Fred showed up in January when we rebuilt a bird feeder platform. Without fail he made an appearance every morning to nibble on the bird seeds under the feeders – even in the snow. Soon he would sprint over to our garden whenever he saw me outside. Consequently he featured in most of my weekly photo diaries this year.
It's been quiet on my blog this past week as I frantically unpack a zillion boxes and try to get our new home set up. And it's been quiet in our old garden too. But before we left we said goodbye to Fred. As a special departing treat Theo sprinkled some bird feed on the ground for our formerly wild pheasant. Rather a magical moment between the two of them.
I'm adding one more portrait of Fred from one of the last days at our former home, just to show how close this handsome character would get to me as he patiently waited for his daily feast.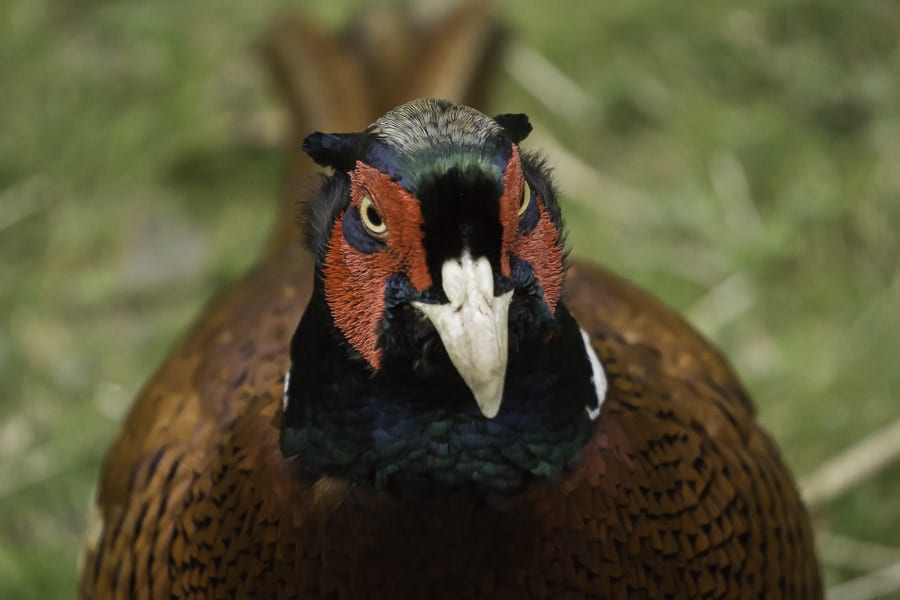 And why did I call this wild pheasant Fred? No idea. The name just seemed to suit him – an Asian bird with a Teutonic name meaning 'peaceful ruler.'