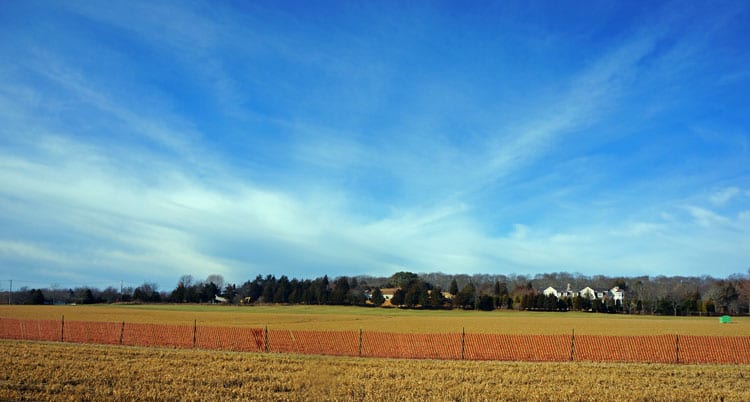 Often when driving along a back road through the Hamptons, I've glanced up beyond the farm fields at estates scattered on a slope above. Then I discovered I didn't need over 10 million dollars to afford the same view. I could go on a short hike with the kids through the woods to the same overlook.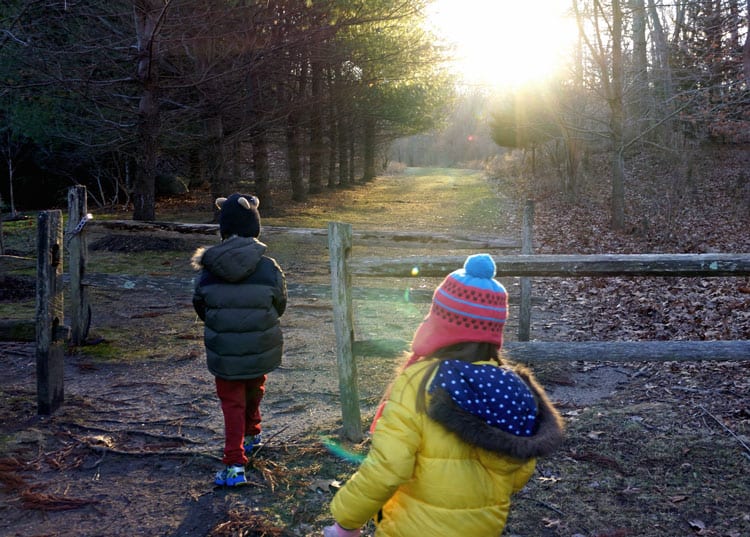 At the end of a cul-de-sac filled with large homes  a split rail fence is hidden behind bushes. A wide grass path remains as testimony to a developer's failed plan for a road.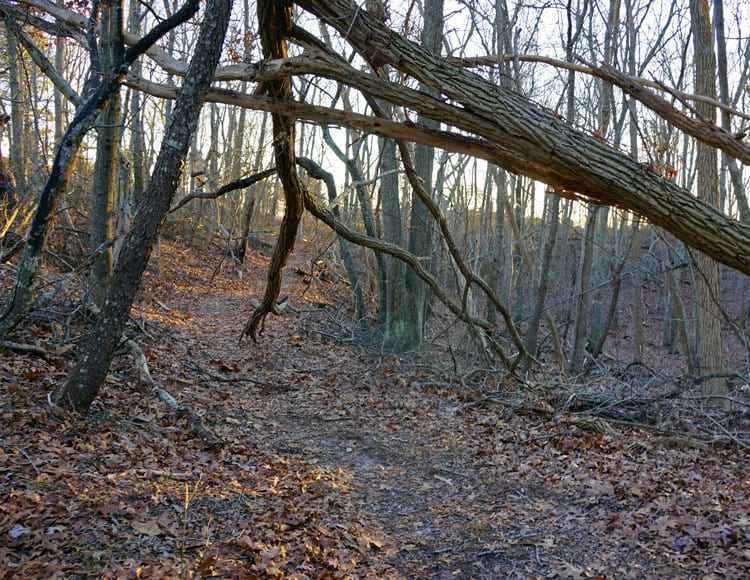 A public trail leads through woods to the top of a knoll with a unique vista of the Hamptons. Once these woods had hidden illegal whiskey stills, now they're the secluded haven for private mansions.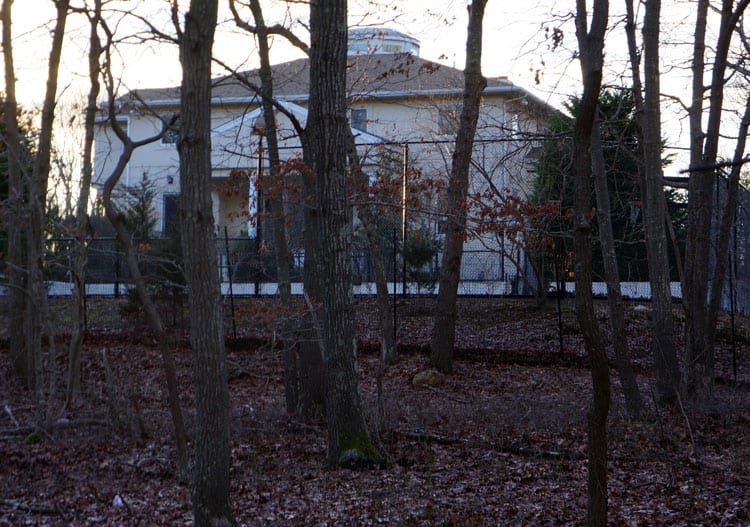 And then we were at the top of "Whiskey Hill" with its panoramic view of the landscape below as far as the ocean.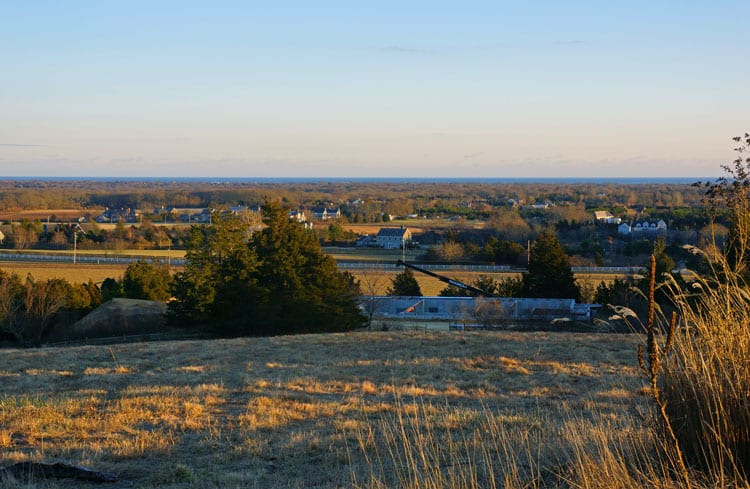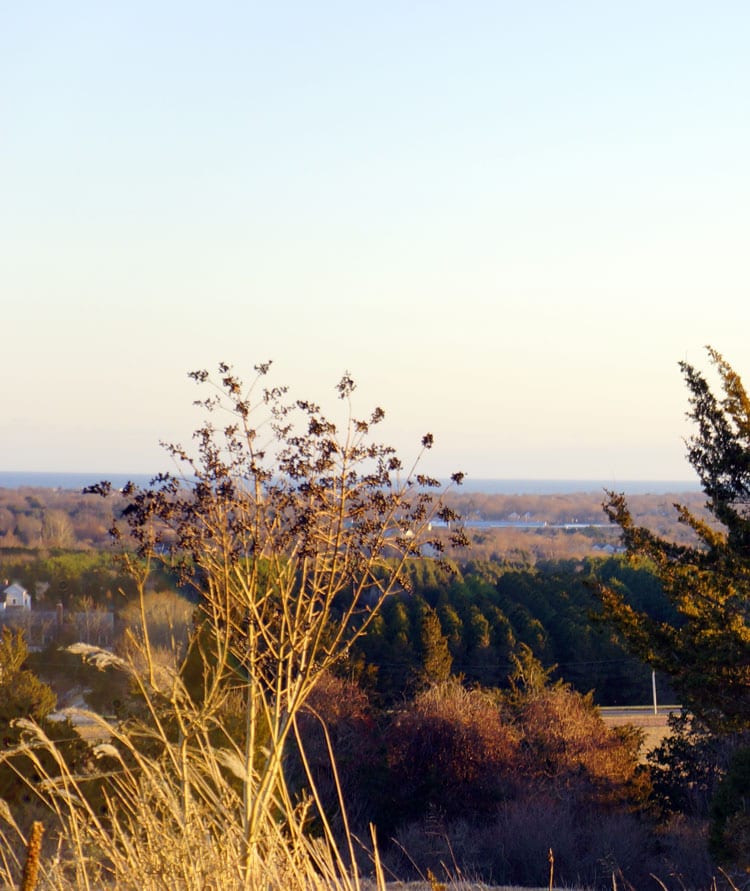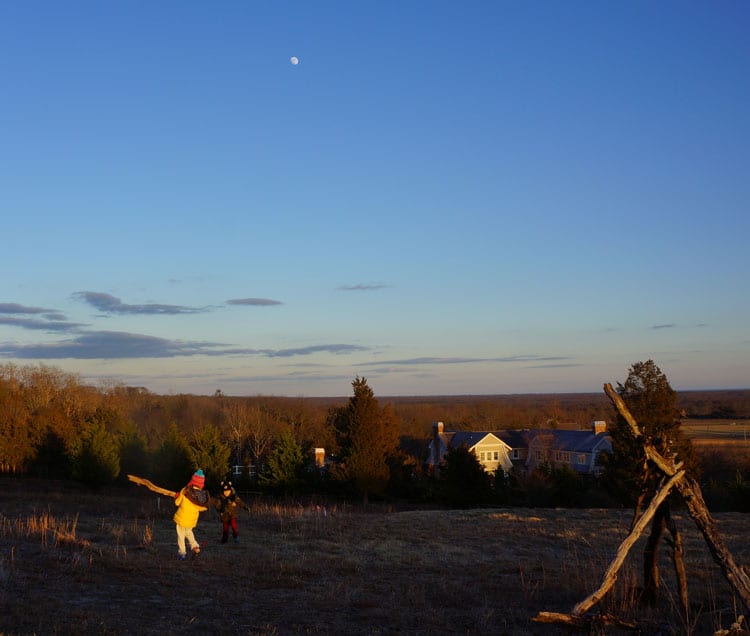 I told my children to stay close to the overlook vantage point as land around us was private property.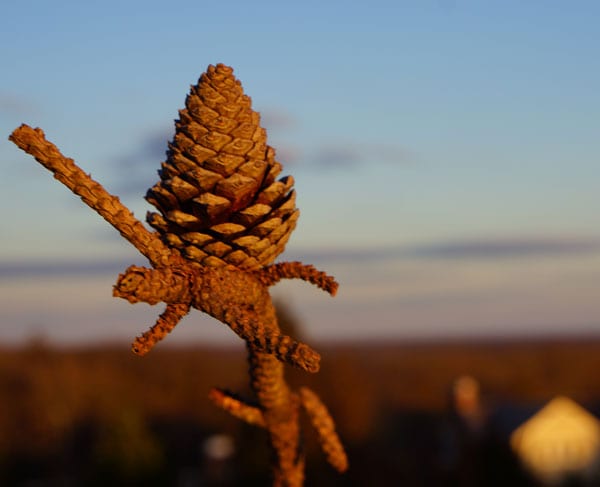 Signs of more development surrounded this scenic nature spot at the top of a ridge formed by glaciers.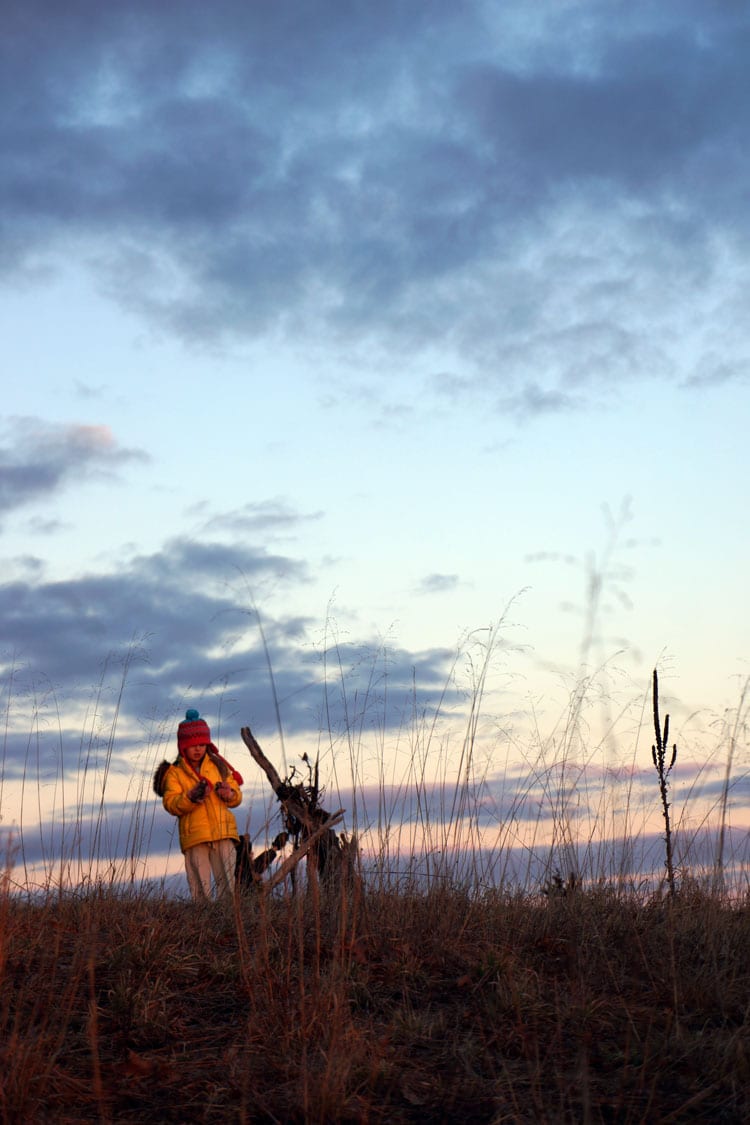 And then the sun began its descent. What a sight from our small hill with a view!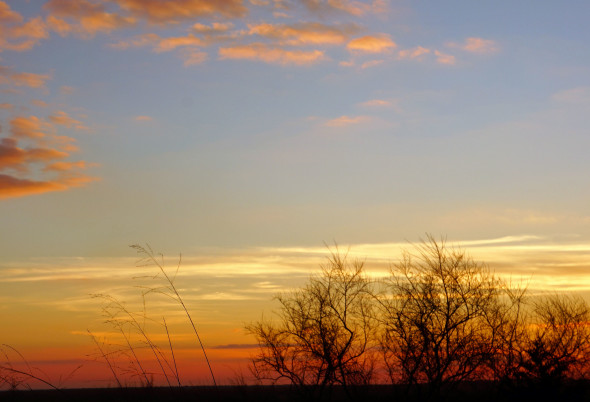 We stayed as long as we could before heading back through the woods reaching the car while it still was dusk.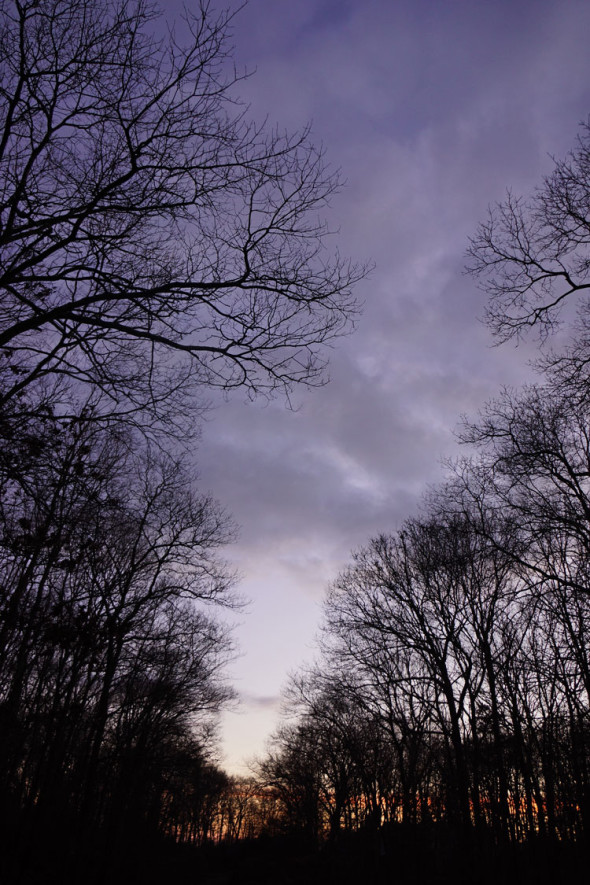 Brick Hill Preserve, Bridgehampton, NY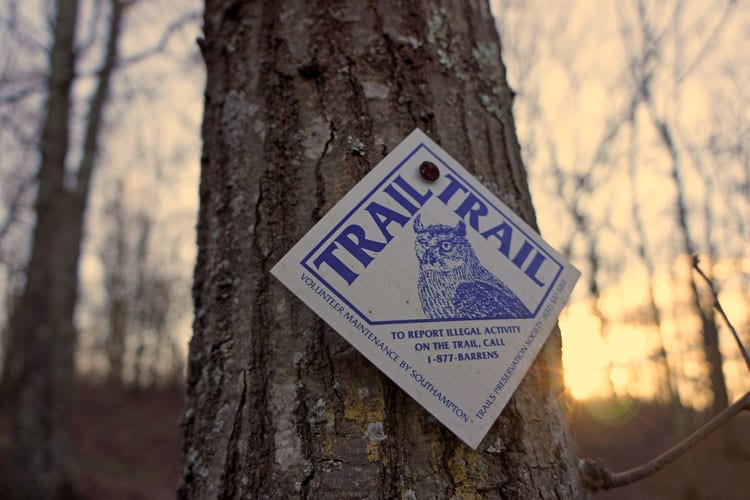 There are two routes leading to the overlook with its view – Mill Lane or  Bridge Hill Lane. We parked at the end of Bridge Hill Lane off Scuttlehole Road. Behind the green poles, fire hydrant and bushes is a split rail fence at the start of a wide grass pathway. Not far along on the left the owl markers mark the trail through the woods. We first followed the blue owl markers then at the fork the yellow owl markers took us to the overlook.  The blue and yellow owl markers also form a loop back to the grass pathway. Keep to the paths as the woods and surrounding area are private property. I'd also like to thank the Southampton Trails Preservation Society who ensure that public trails like these remain despite modern developments.
I plan to return for a longer walk around the loop and a picnic with the kids on the hill with a view. The overlook is another great walk to take kids on while visiting the Hamptons off season.