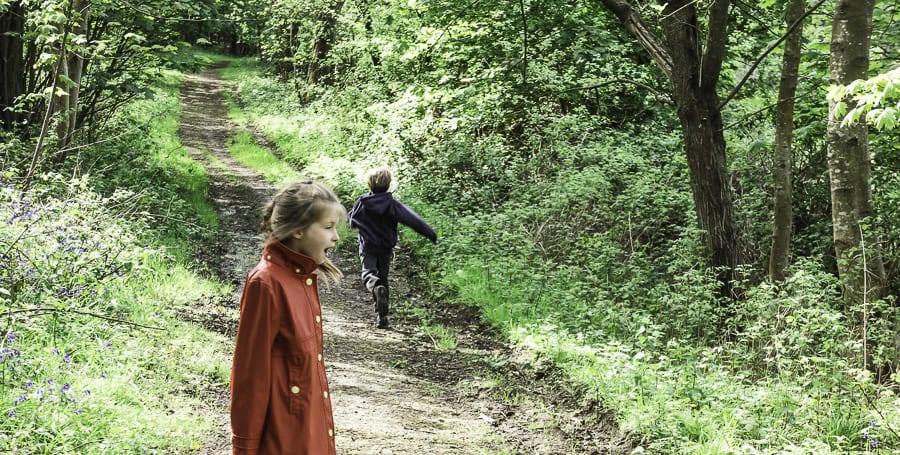 They went on a short walk after school in May.  Theo ran down a lane as fast as he could. Luce belted out a song.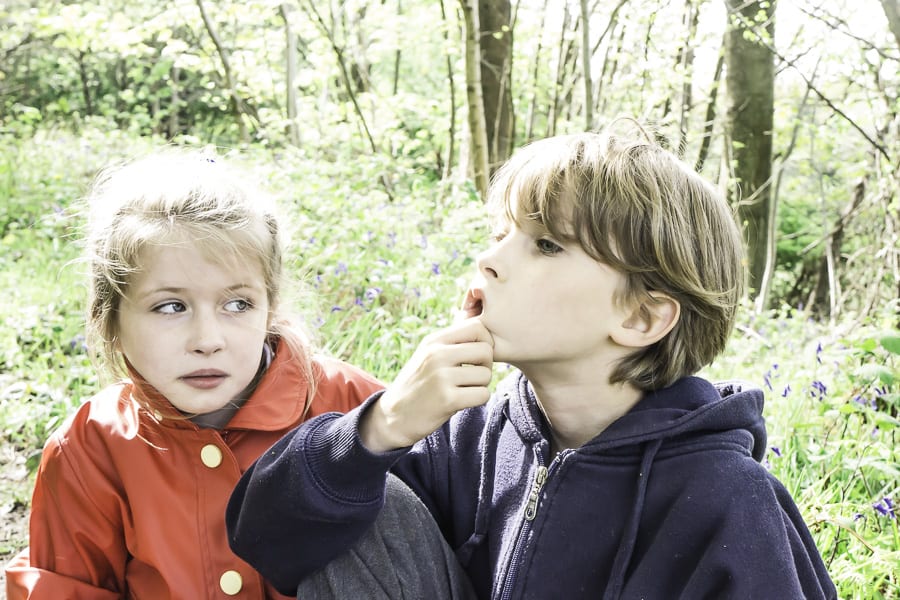 With two front teeth missing, Theo wanted to make faces.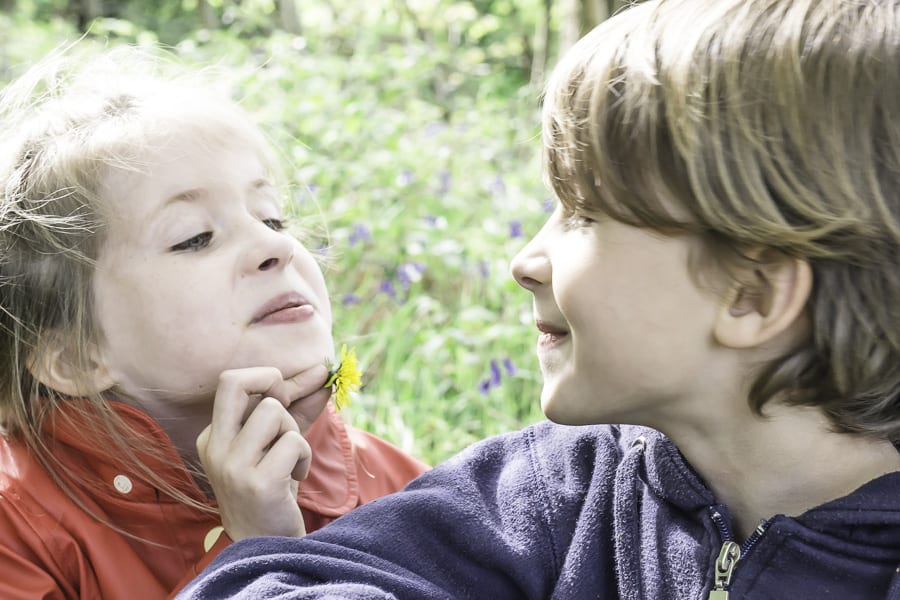 So Luce decided to distract him. Oh, there's a tiny spider in your hair, she said. I'll return it to the bluebells.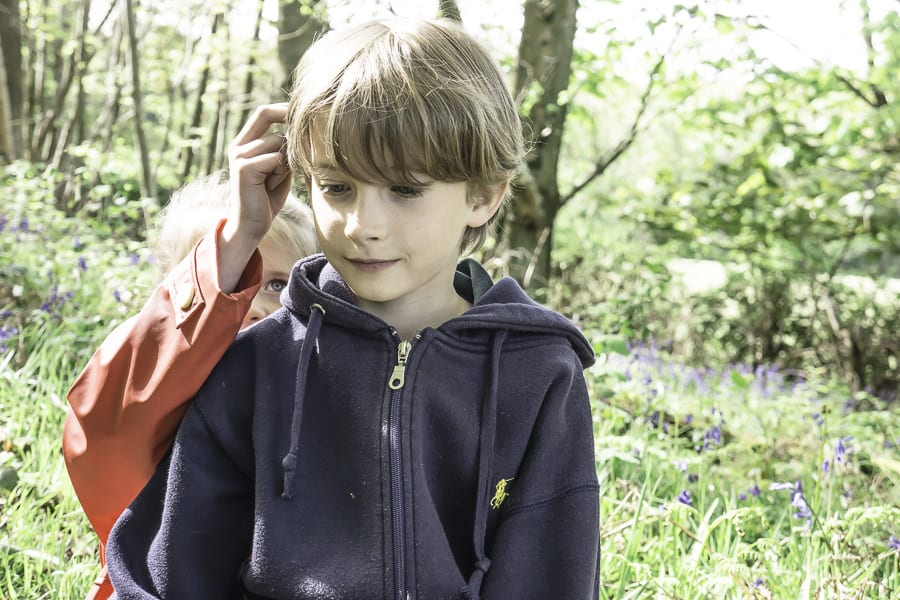 But it was just a ploy to twine a flower in his hair. Gotcha! she said.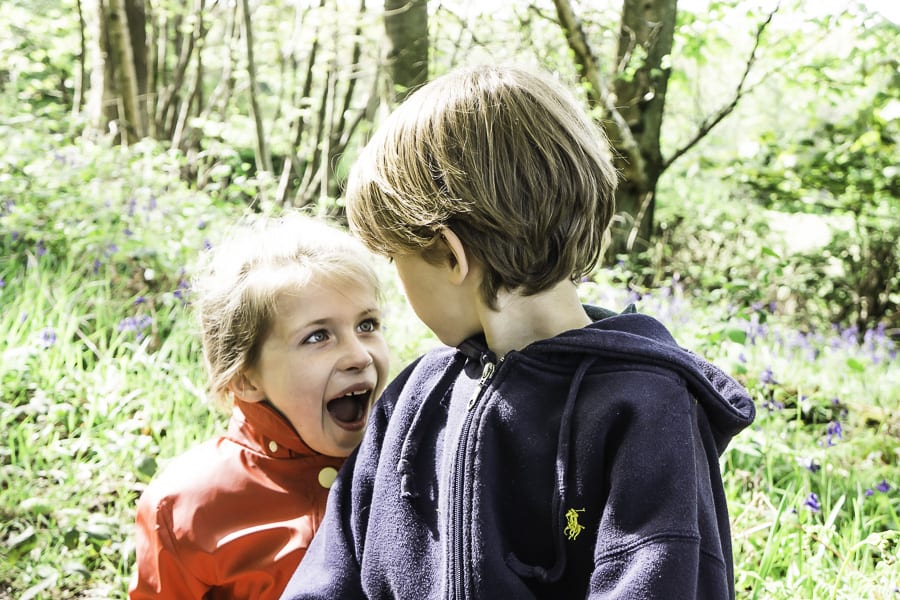 A little later a tree beckoned them to rest. They each looked into the distance but focused on different horizons. One day they will lead their own separate lives.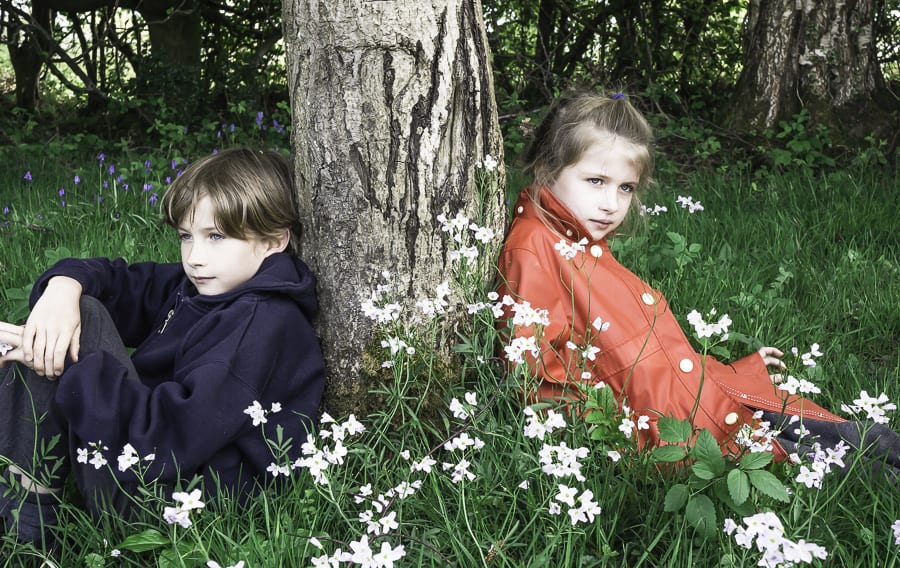 But until then, Luce and Theo can lie in the grass on a Spring day and dream.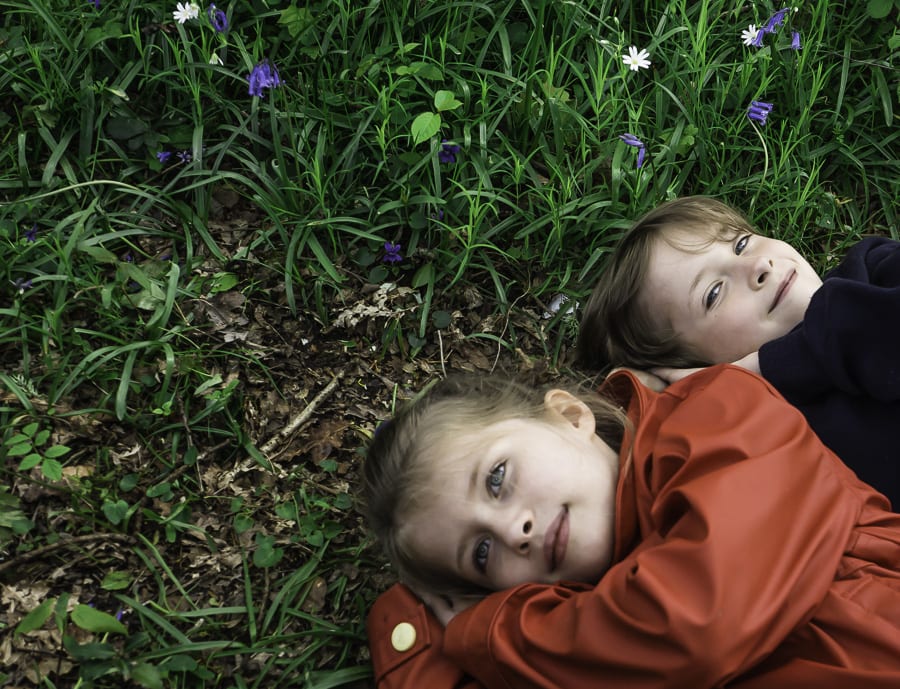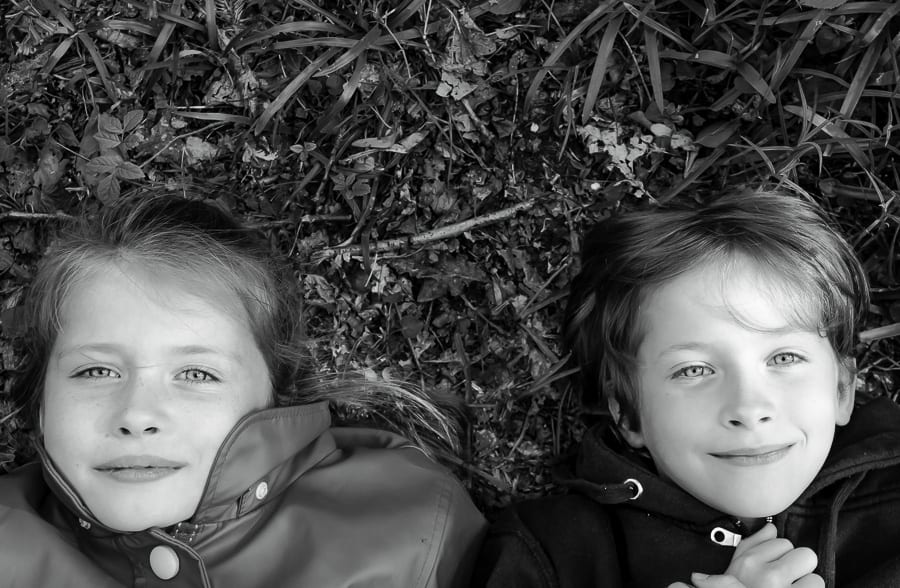 Shoulder to shoulder, they can smile up at their mother, then laugh and show their independence from her.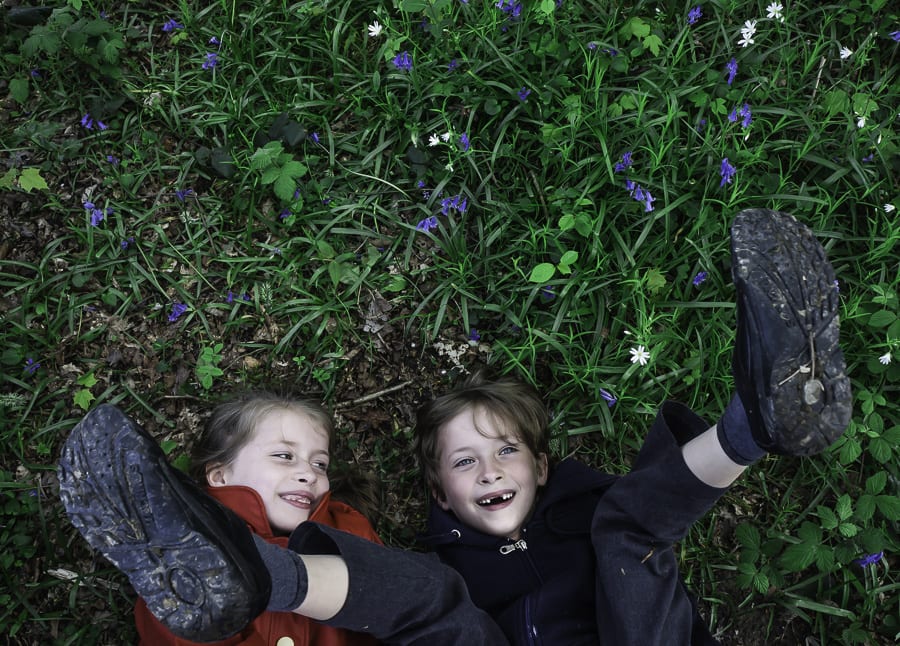 It's fun to listen to the soft breeze among the wild flowers and whisper to each other.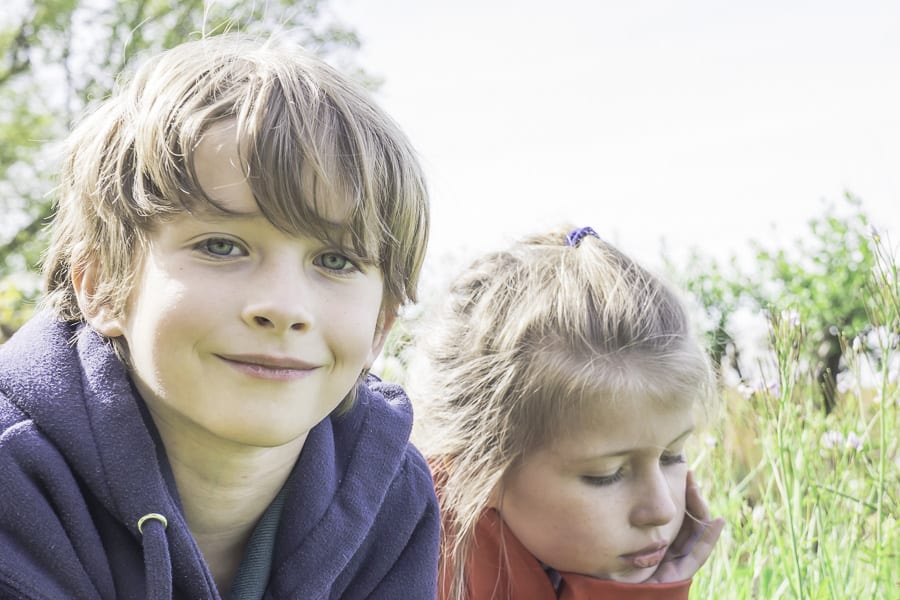 And enjoy just being seven.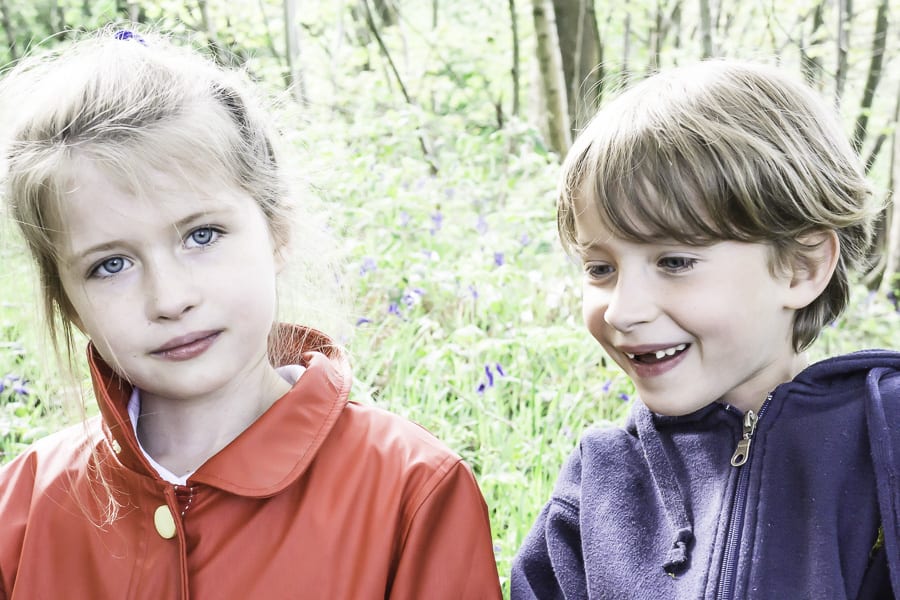 Love, live, laugh as brother and sister. As twins, Luce and Theo give each other confidence.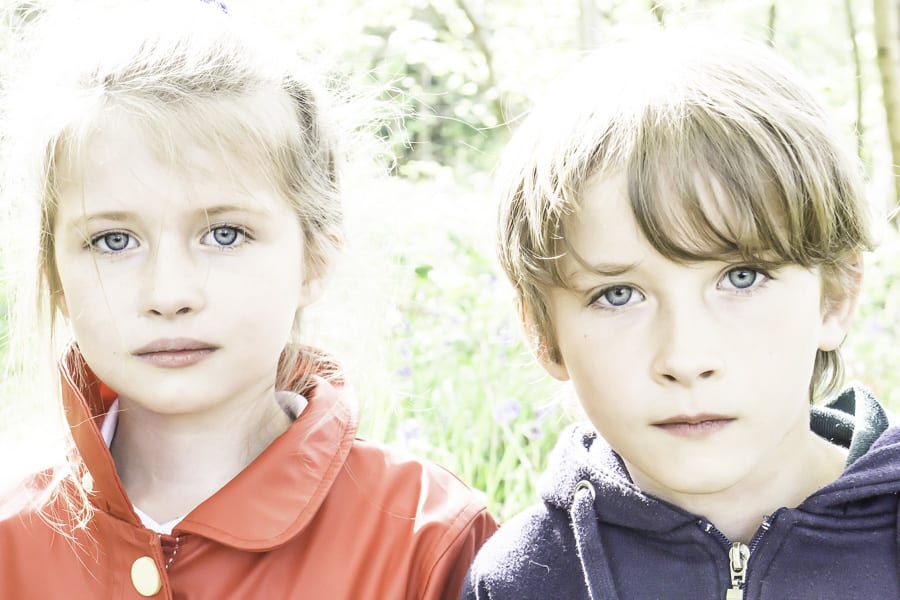 So they can look with wonder, calmness and strength at the path ahead.