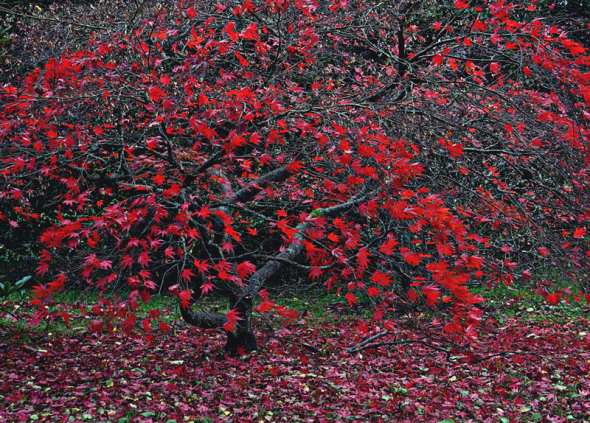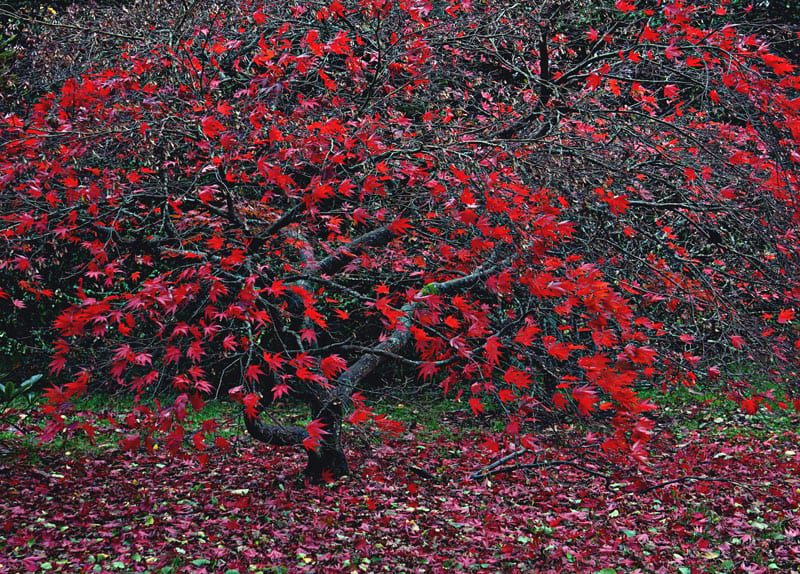 I saw a Japanese maple in full Autumn glory. Fallen red leaves spread around it.
Without a word to each other, Luce and Theo ran past me towards the tree.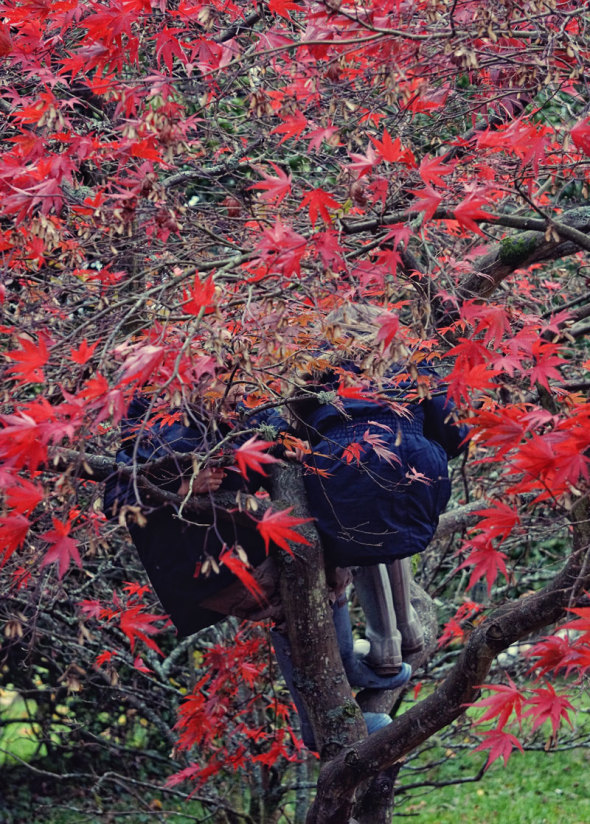 They saw a perfect climbing frame. But as they scrambled aboard the Japanese maple, they had to compete for the best path upwards.
But soon they found their own branches. As twins they had to share the same tree. They both had the same goal but took different routes.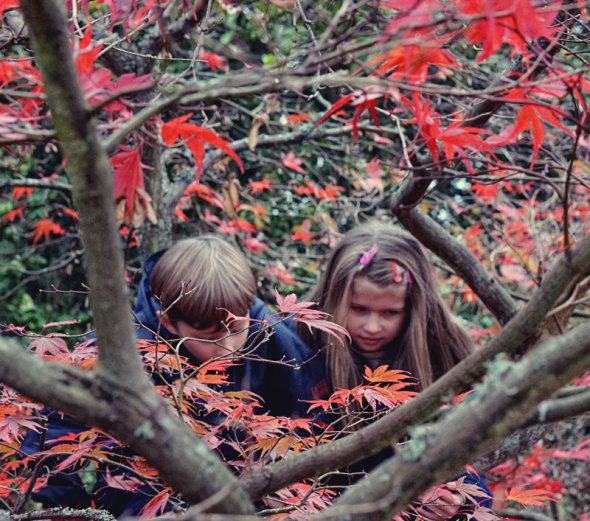 While from the outside I could only watch them play and move together inside this tree's umbrella.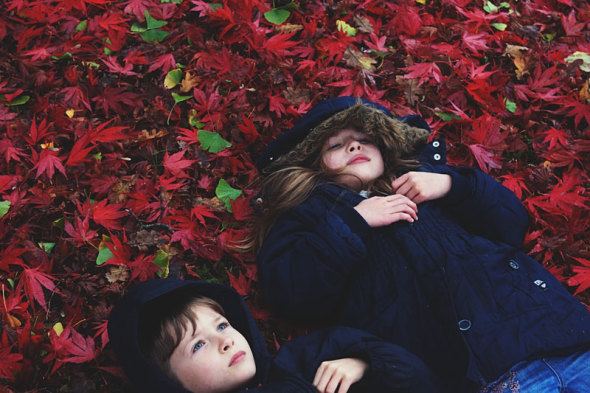 After they came back to earth, the red blanket below the Japanese maple offered them a perfect bed to lie upon and dream. Or perhaps plan their next escapade together.