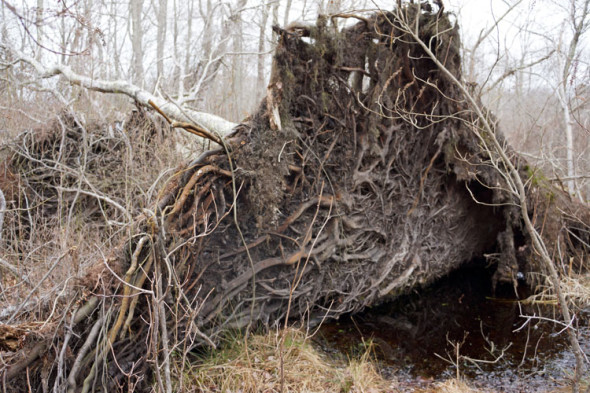 We went to a swamp for a winter walk. The day before the snow fell. A path through the woods led us past fallen trees. Roots no longer able to cling to the bog like ground.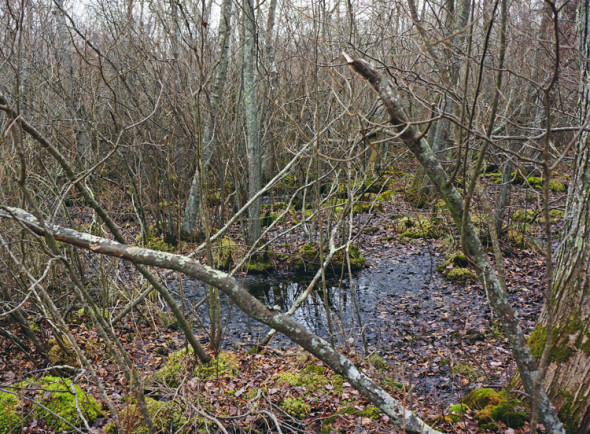 The wetlands appeared around us. Moss and trees nestling among the dark waters.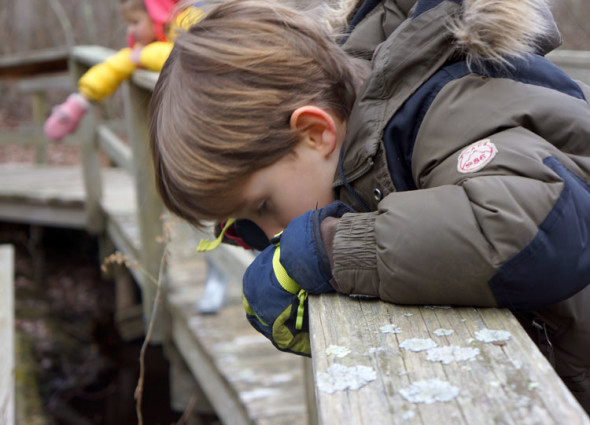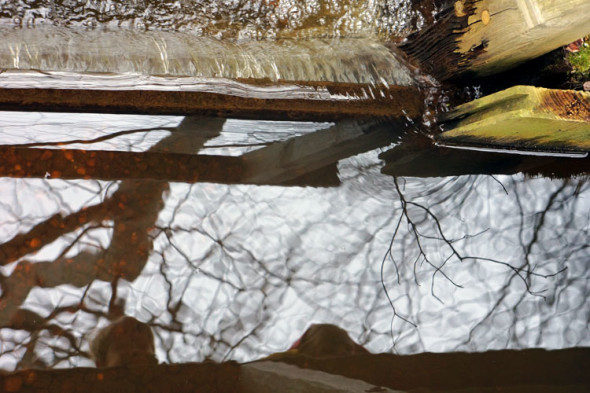 A bridge over a weir made my two pause and reflect.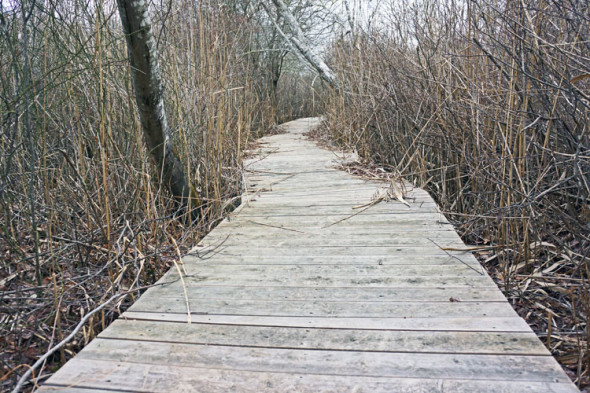 And then a boardwalk guided our swamp walk way.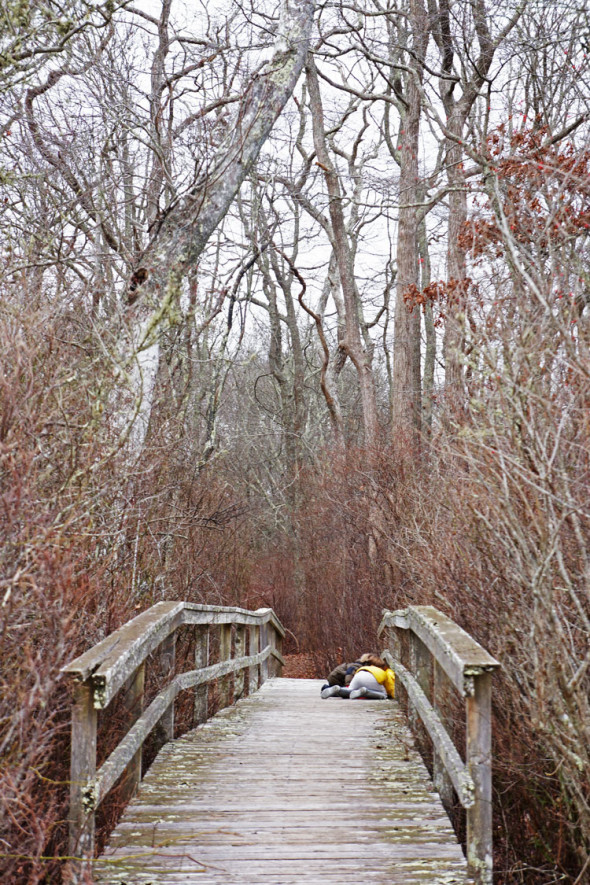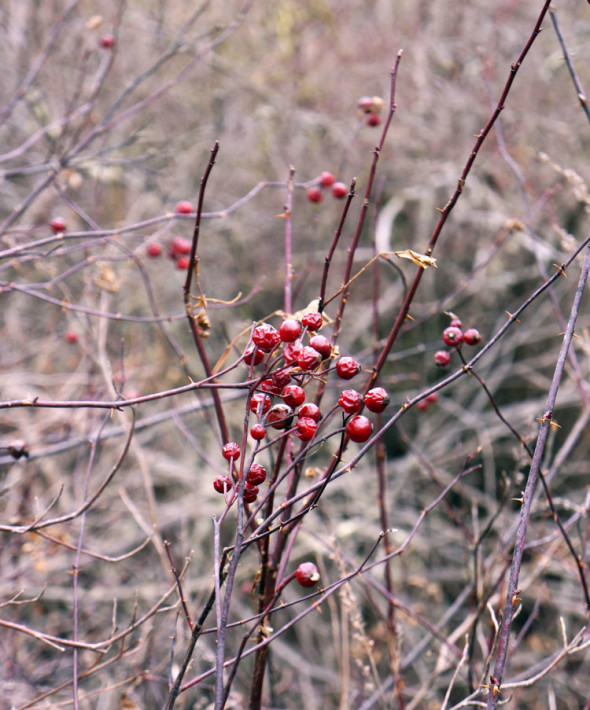 It meandered through the swamp so we could be visitors to its secluded habitat.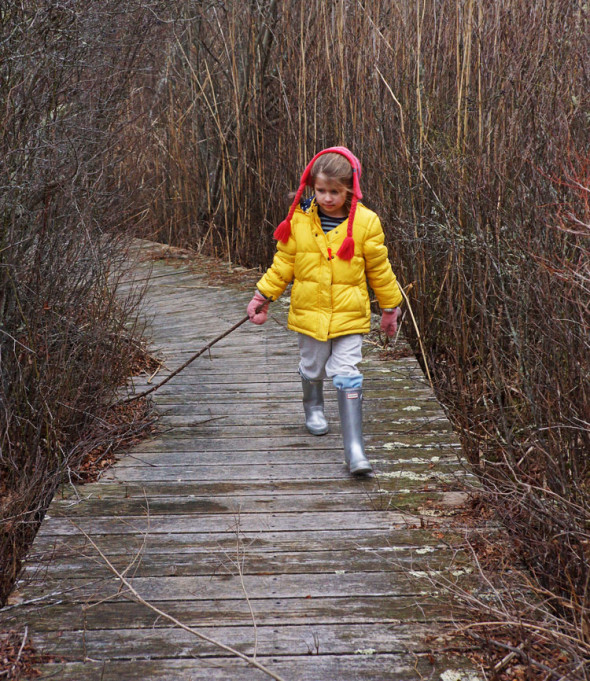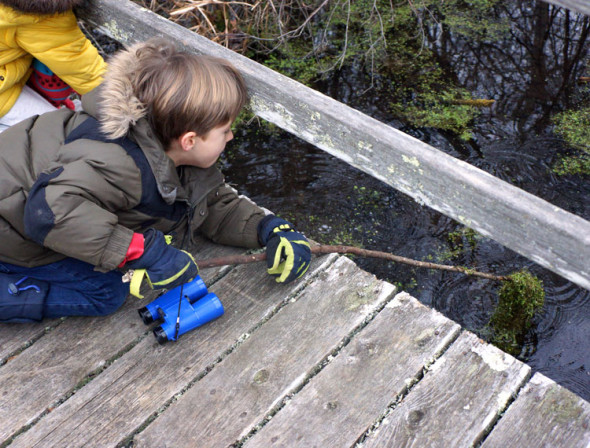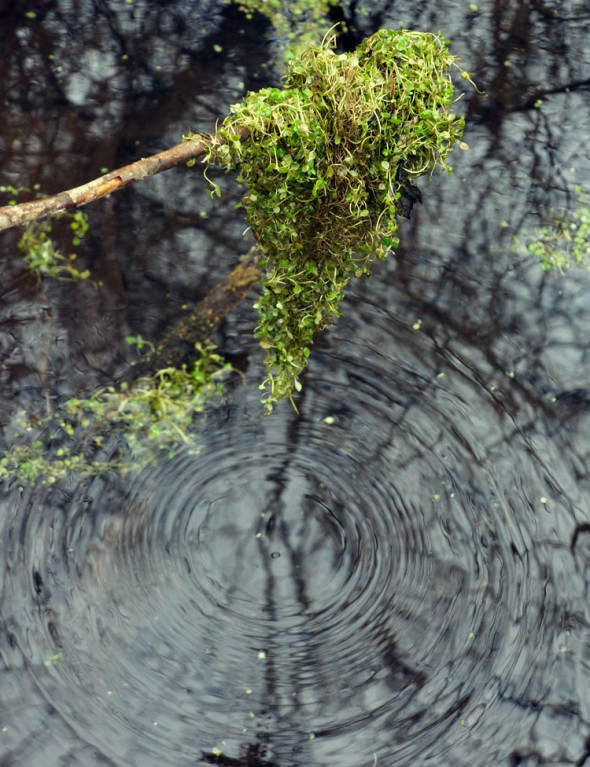 Sticks and moss were the hit attractions.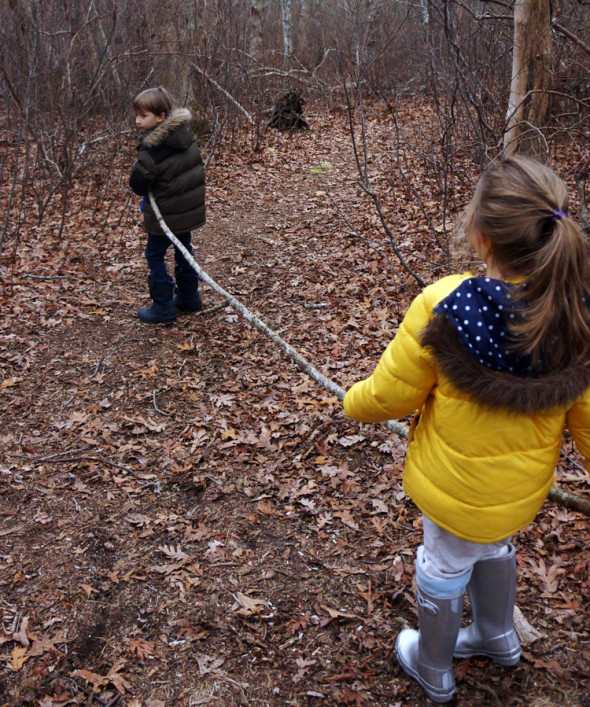 But I had to insist we could not bring back home a branch…their trophy from our winter walk in a swamp.
 Sagg Swamp Preserve, Sagaponack, NY
This nature preserve is the largest Red Maple swamp on the South Fork of Long Island. A trail loops around the 105 acre preserve with a boardwalk allowing you to walk through areas which normally would be inaccessible. The Sagg Swamp Preserve is known for its plant diversity with more than 330 species recorded. It's also known for its birds, wildfowl, turtles, muskrats and salamanders. A swamp walk in the spring is definitely on the agenda for my kids.