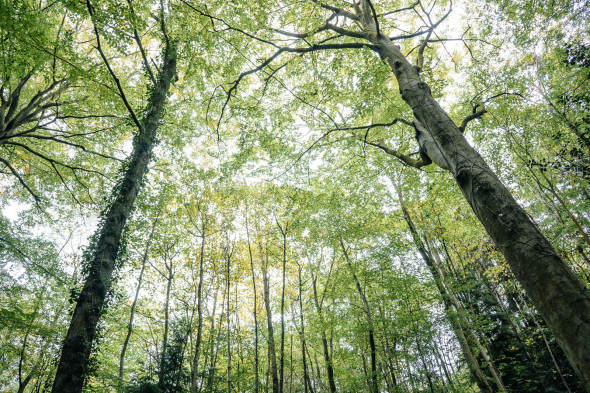 It was time for a fairy tale adventure in the woods. A brave combination of two sets of twins were on a knightly quest to protect their forest castle.
Swords were ready in case they encountered any dragons or other beasts. Fallen trees didn't stop them as they made their way through the woods.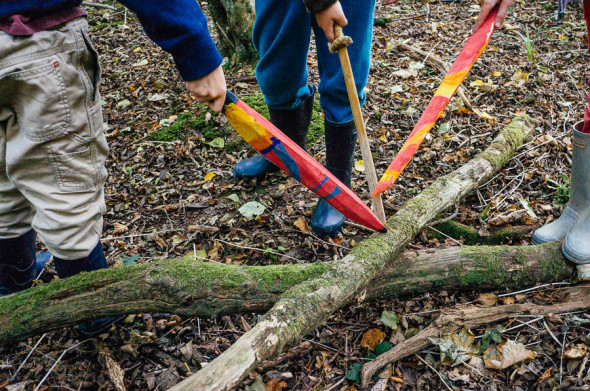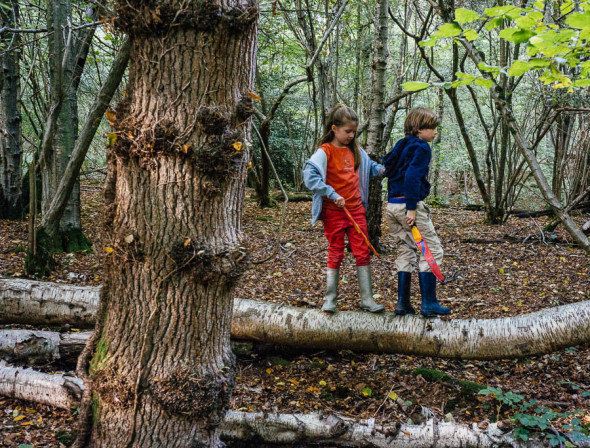 Once they reached the castle it was time to turn the trees around it into guardians. A nearby tree was given two faces so it could look in both directions in case any trespassers dared approach their den castle.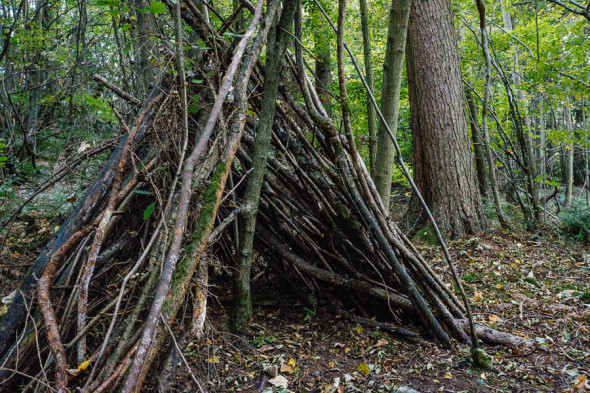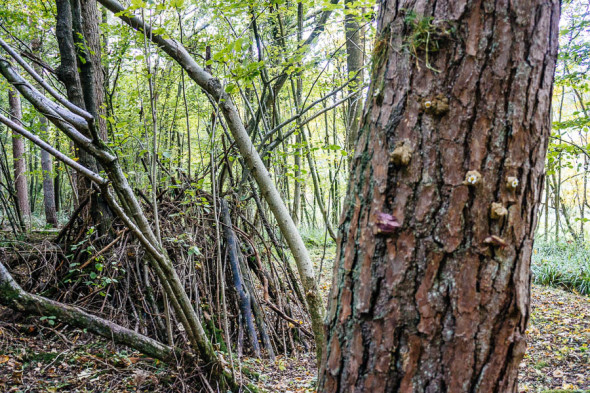 Of course a surfer girl tree face was needed in case intruders from the beach appeared in the woods!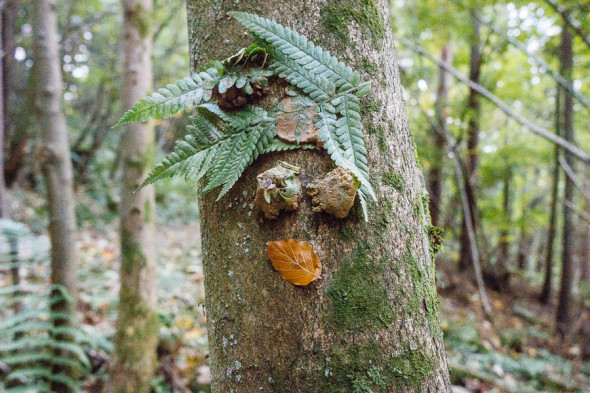 Soon the woods were like a knightly fairyland with tree faces everywhere!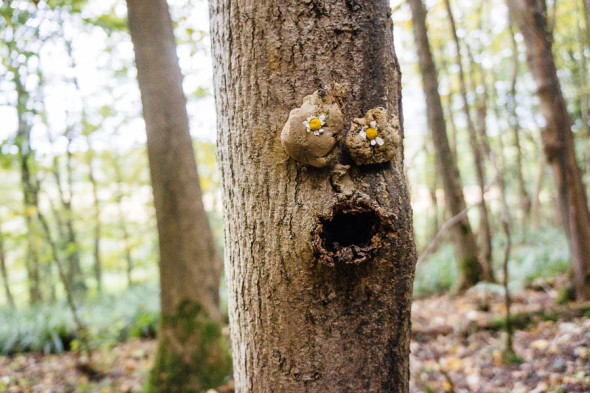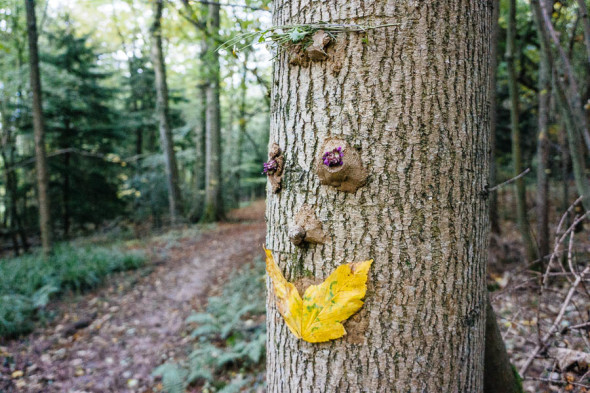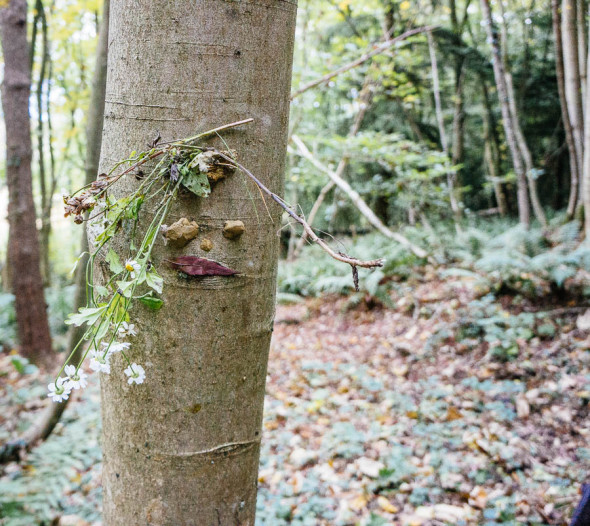 The castle was safe. Only one stop had to be made on the return journey home for a splendid sword fight in the forest.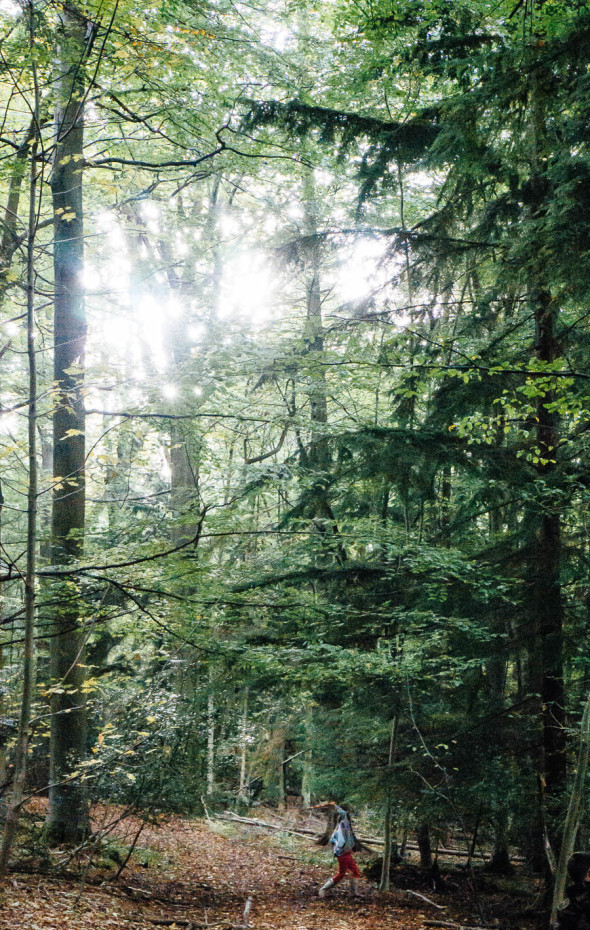 How to make tree faces in the woods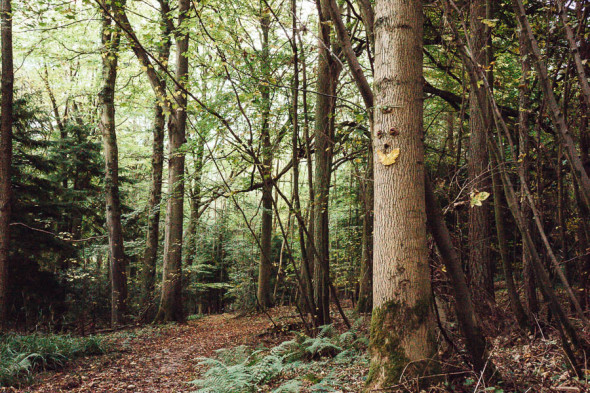 We brought along a bag of clay which was soil dug up from one of our flowerbeds. We added a bit of water to it from a wood stream when it became too dry. If you don't have clay you can use mud instead. We also picked some wild flowers from our garden such as daisies and clovers. In the woods we gathered leaves, nuts, acorns and cones for further decoration. I also brought along wet hand wipes for dirty hands! The final ingredient for tree faces is children's imagination.