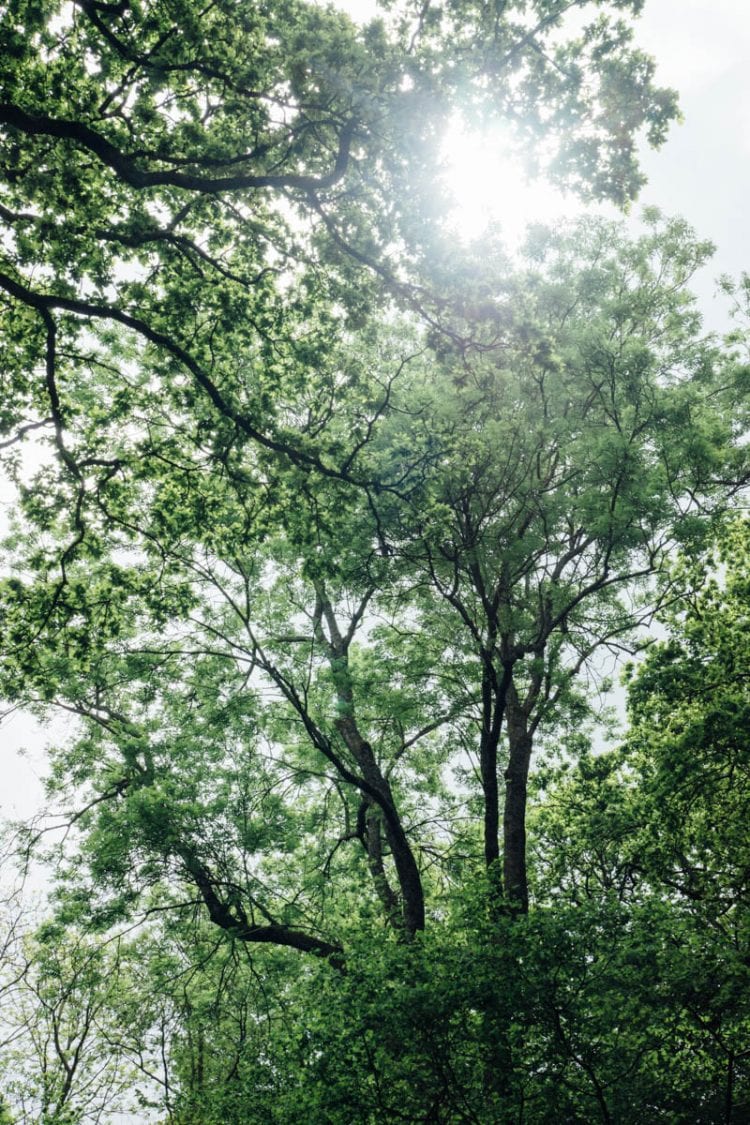 The woods came alive this weekend for my kids. And luckily Luce and Theo didn't set the ancient woodlands on fire! We spent Saturday at the Wild Wood Weekend (23-25 May 2015) at Wakehurst Place in Sussex. Coinciding with the half term and May bank holidays, Wakehurst is holding a three day event to celebrate the opening of their Pearcelands Wood. We're even hoping to sneak in a second visit before it ends.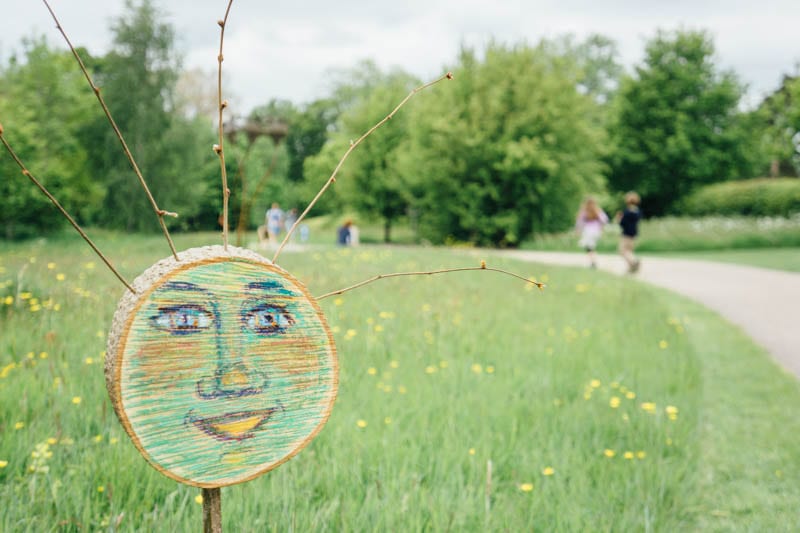 On arrival Luce and Theo eagerly followed the trail of wood 'folk' faces leading them to the Wild Wood events and trail. They yelled at me to hurry up when I paused to take photos of wild flowers in the shadows of trees.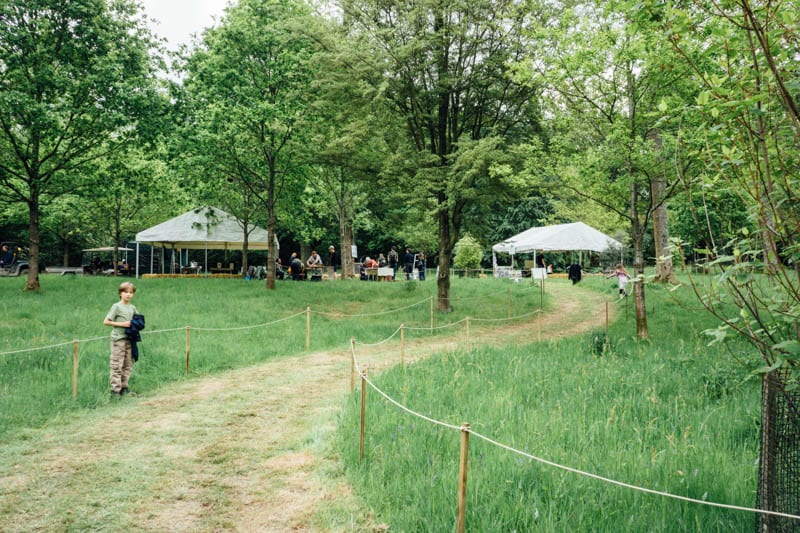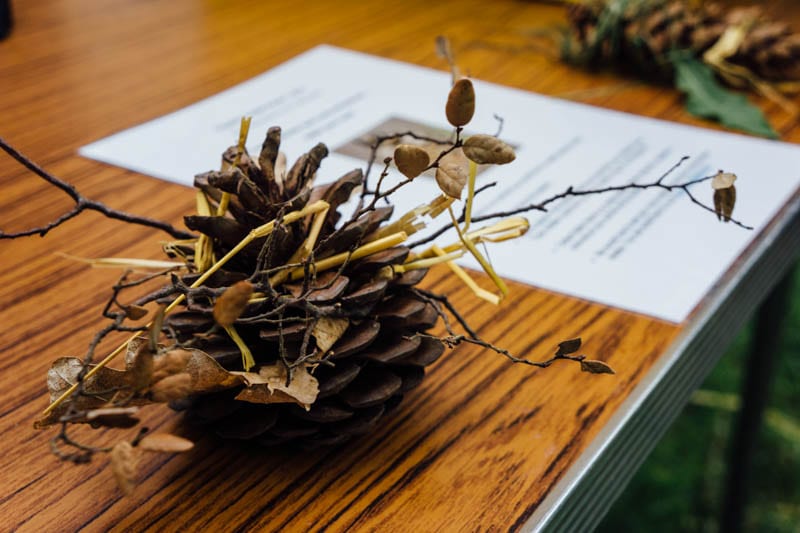 We briefly stopped at one of the canopies at the entrance which had four activities organised for kids. I paid £2 for my twins to take part. Wakehurst was happy for them to resume later as I wanted Luce and Theo to walk the trail around the ancient woodlands which until now had been closed to visitors. They each were given a pine cone to decorate with sticks and other nature finds along the trail.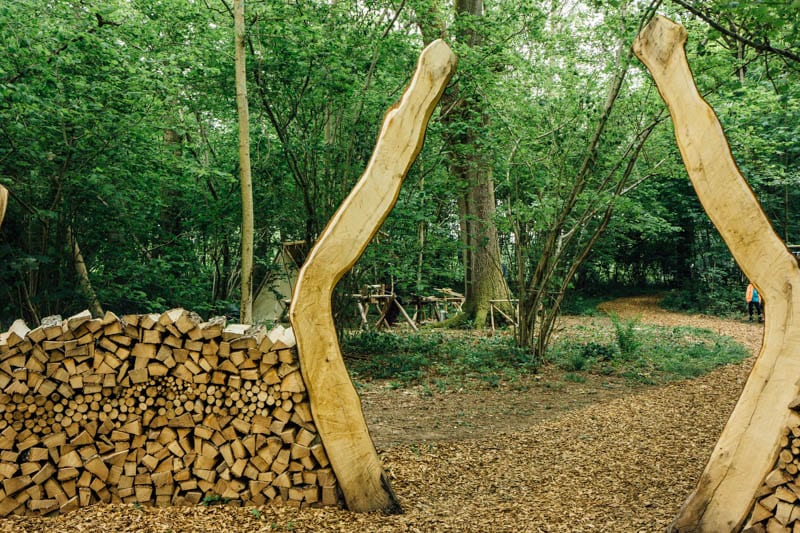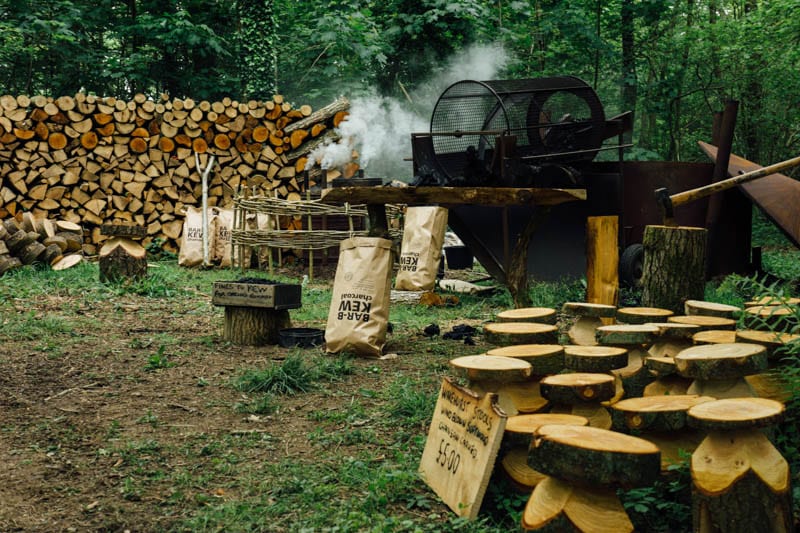 These woodlands are managed by Kew's countryside estate to provide timber for Wakehurst as well as charcoal. The wood arch at the start of the trail was designed by Wakehurst staff themselves. Another reason I want to go back is to buy one of the £5 log stools on sale at the charcoal making stand.
Our plans to slowly follow the trail were thrown off kilter when we went through a leaf covered archway near the next corner. There Luce and Theo would have been happy spending the rest of the day learning and practising how to light a camp fire with flint and steel. They were shown older and newer versions of flints as well as how to try and set some cotton wool on fire to get the wood burning. Soon sparks were flying!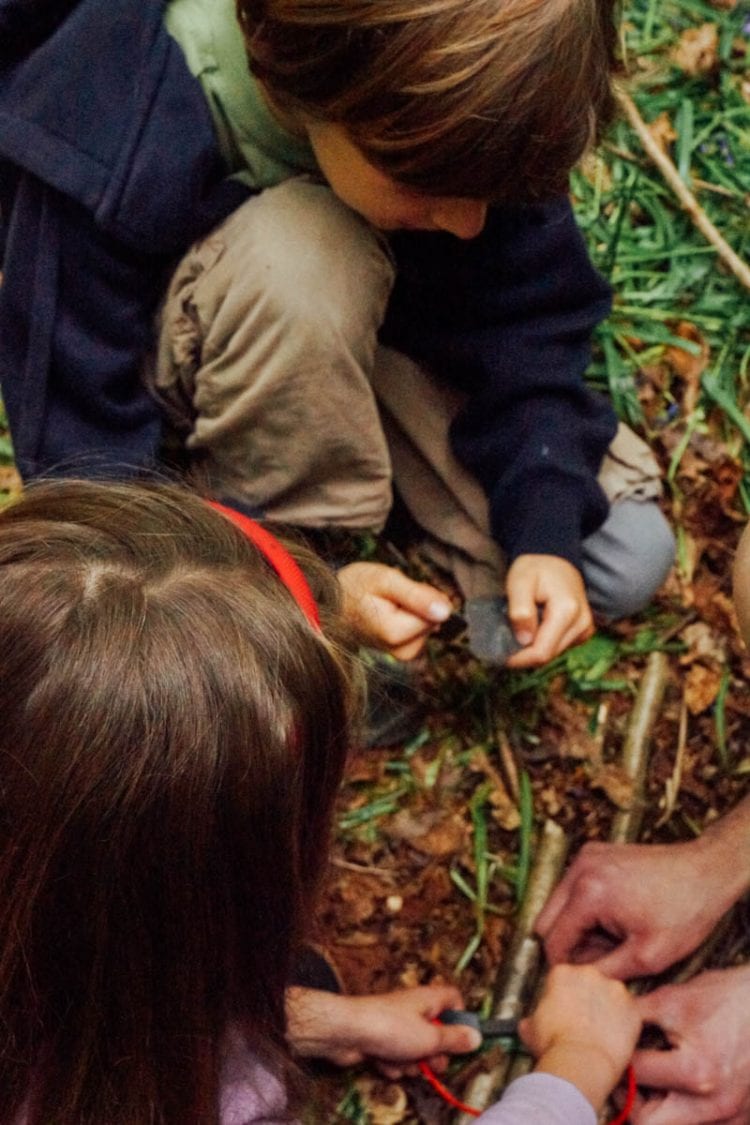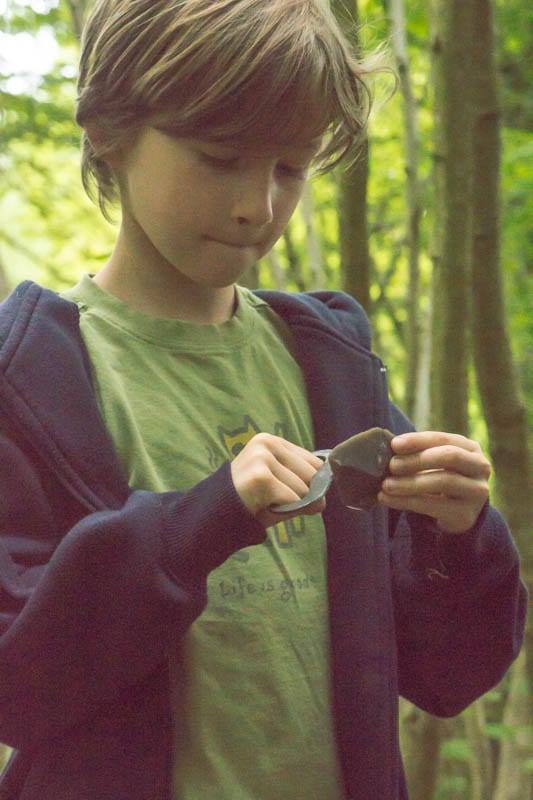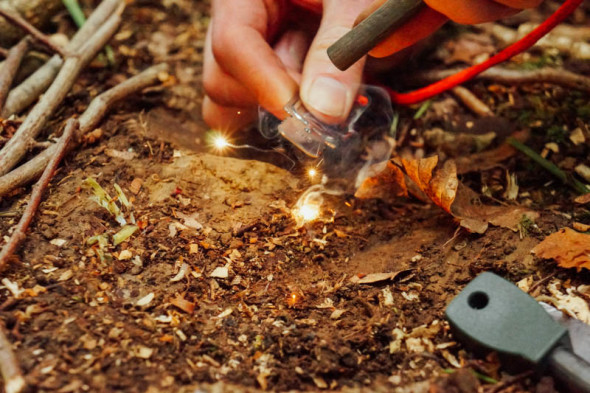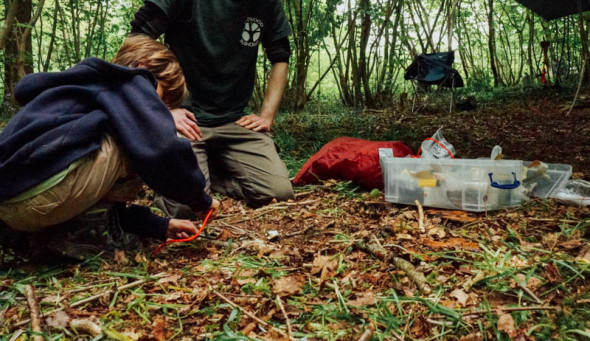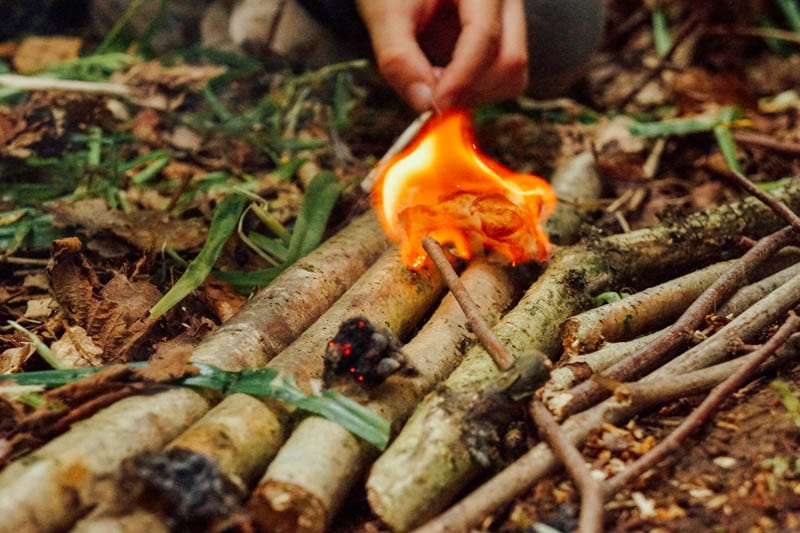 Worried they were so keen on honing these new skills and would set the woods on fire, I finally managed to drag Luce and Theo back onto the trail.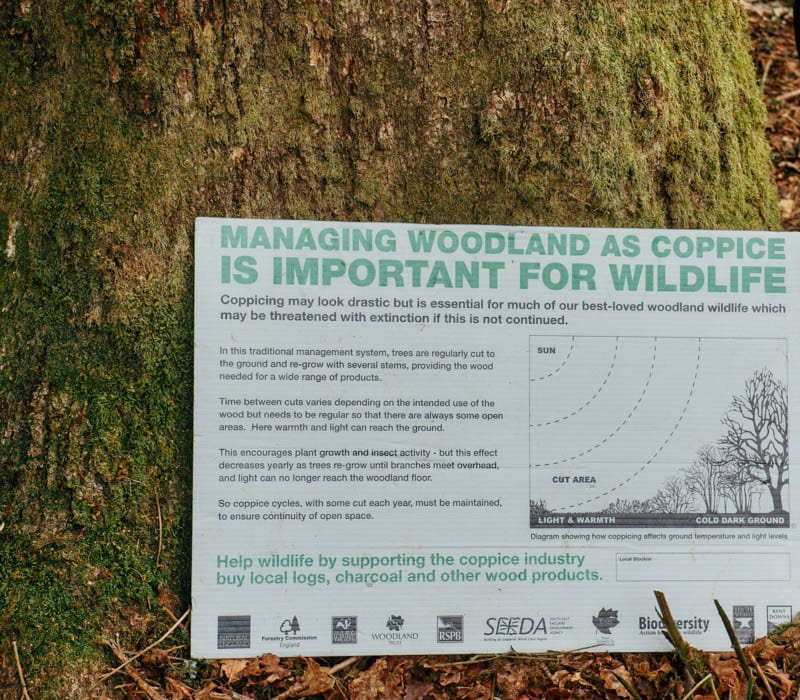 Along the path there are small clearings with demonstrations by wood craftsmen and green woodworkers on traditional methods of using timber. Luckily I didn't have enough cash with me otherwise I would have returned home with wooden trugs, stools and more! Signs also explain how the woods are used.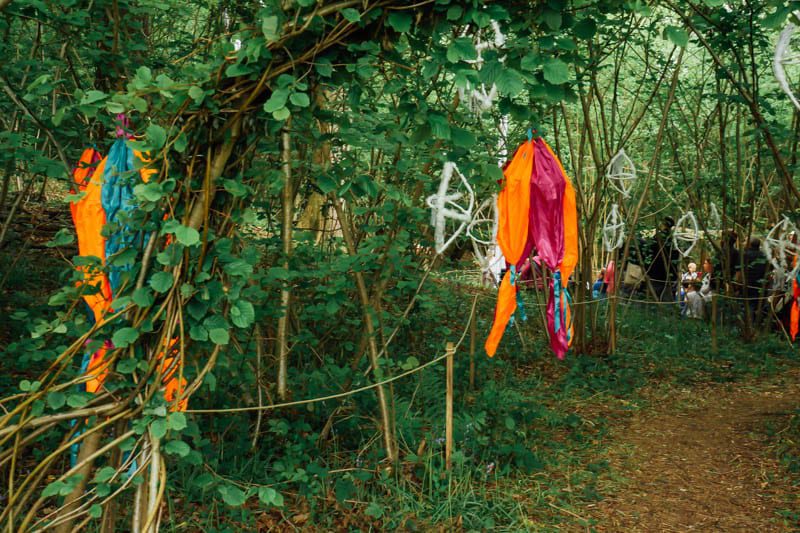 We hurried along to make the first performance of the day by Whispering Woods. It's a story telling theatre show in the woods with music and aerial acrobatics from the trees. We arrived just after the start but we were quickly enchanted by the performance. To be honest, I was personally surprised how utterly magical it was and all three of us would love to see this woodlands theatre group again.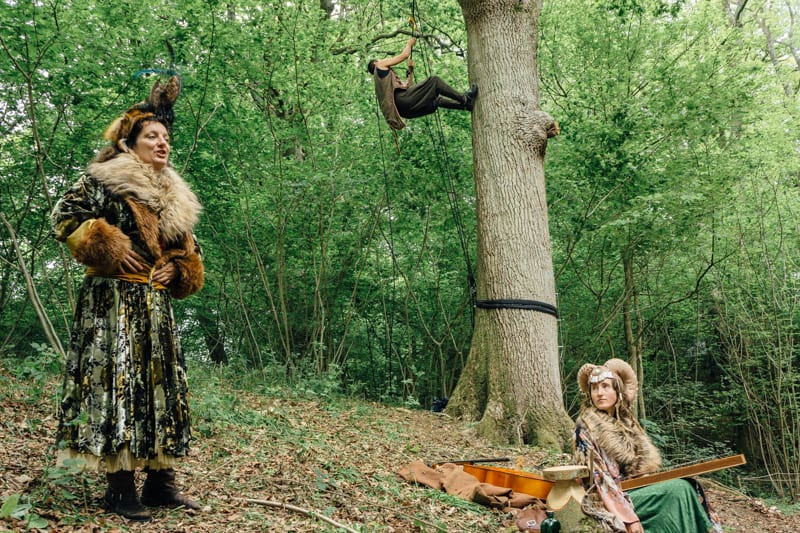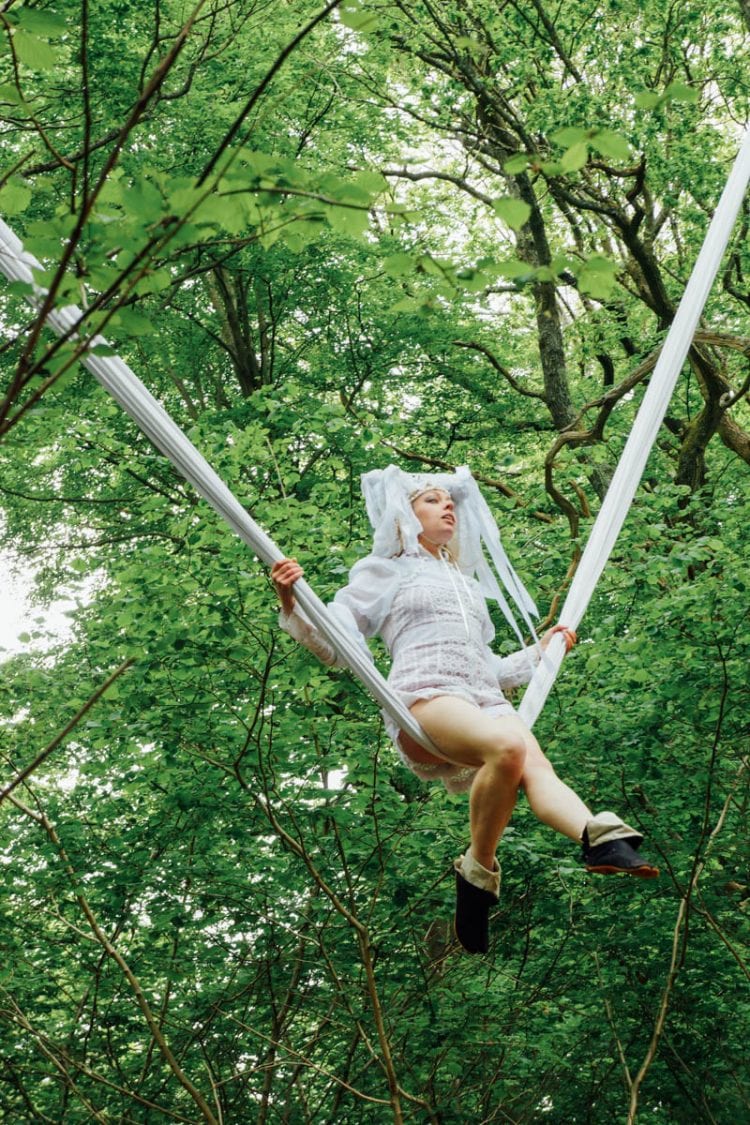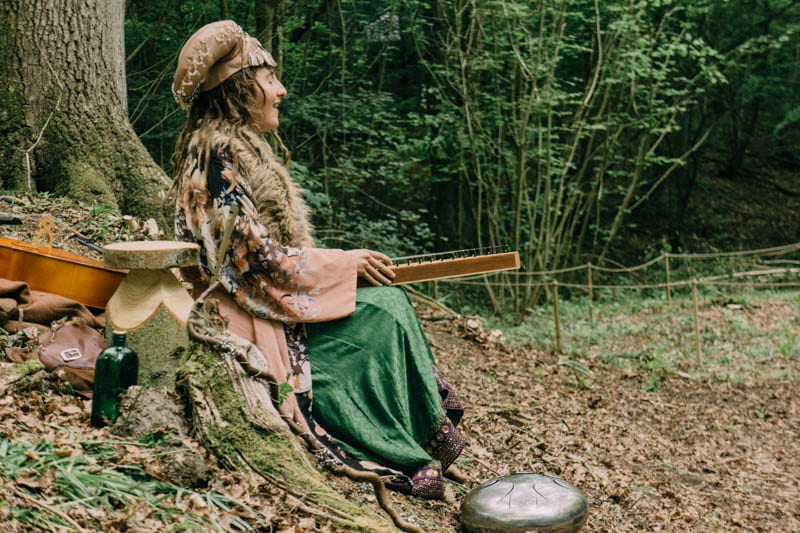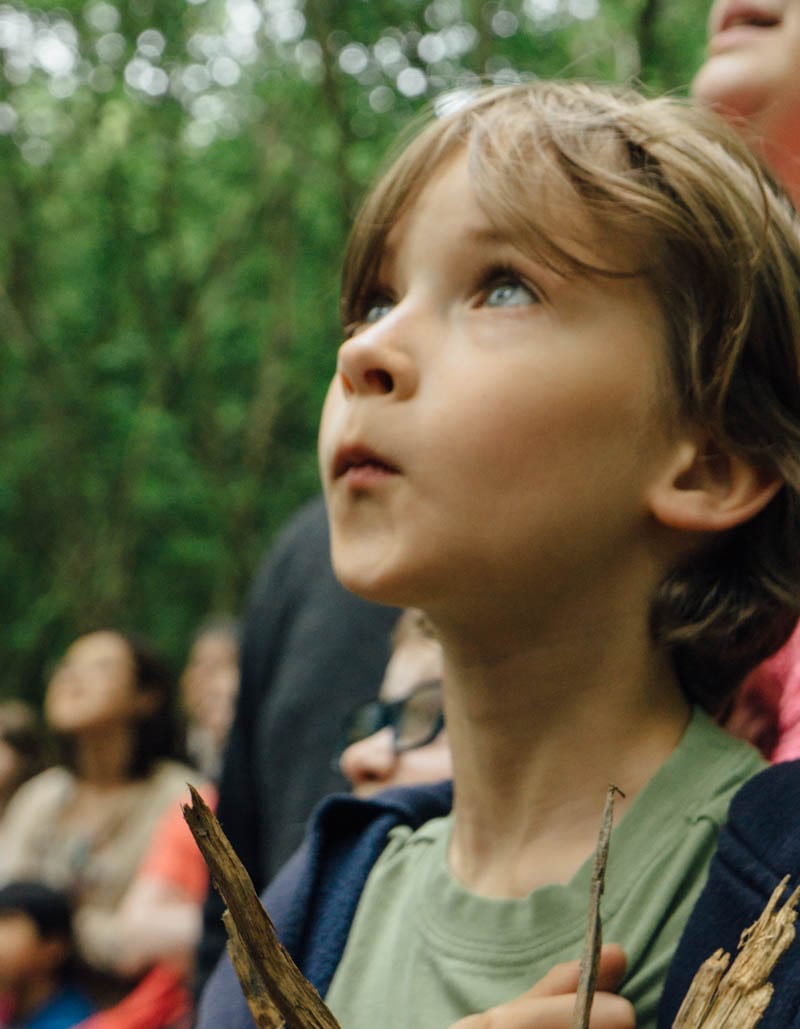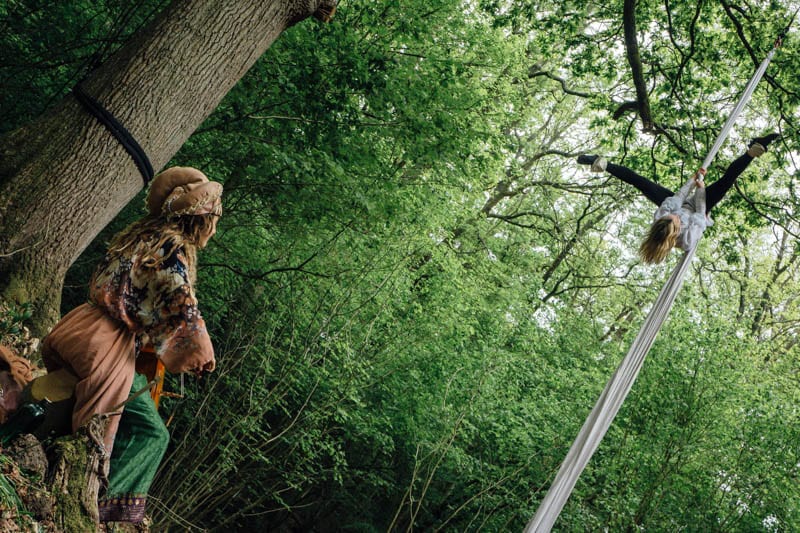 Back at the start, Luce and Theo were soon actively involved with the kids activities. They hunted bugs and then each made a wooden dormouse. I'll have more on these activities in further posts! Sadly they didn't have time to cook damper bread on a camp fire or practice den building.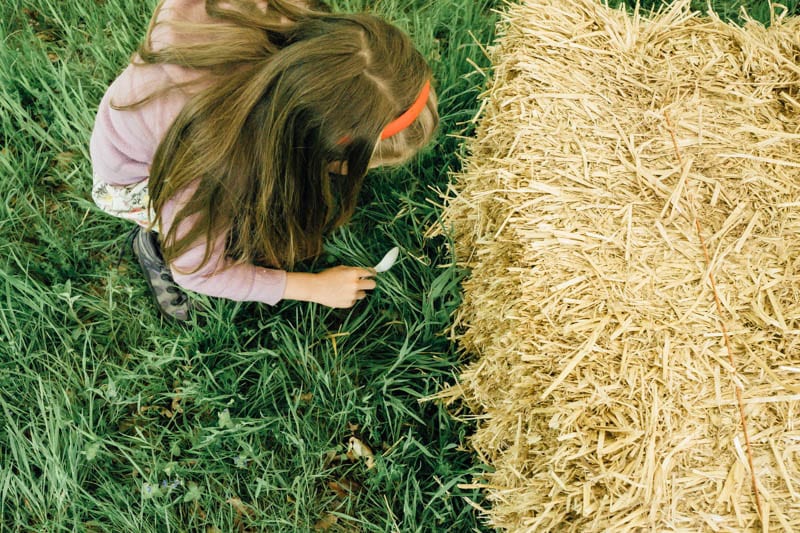 I'm thrilled as Wakehurst Place plans to have more family events this summer including their Scythe & Cider Festival in July. Events such as this three day weekend in the ancient Pearcelands woodlands are a perfect way for kids to have fun while learning about nature.
I have a season's pass so we can go as often as we want and not have to worry about parking costs. Entrance is free for children under 16 accompanied by an adult. Wakehurst Place is leased from the National Trust by the Royal Botanical Gardens at Kew which means they are unable to afford to give free parking to National Trust members. Quite frankly if they have frequent weekend and holiday experiences for adults, kids and families such as the Wild Wood weekend then this separate membership is definitely worth it.