It's very rare to see a dormouse but now we have two in our house. Not the real furry ones, but wood ones that Luce and Theo made. When I think of these little mammals, the image of the sleeping dormouse in Alice in Wonderland instantly pops into my head. Luce and Theo not only had a lesson about dormice but they learnt how to make a wood dormouse during their recent Wild Wood Weekend at Wakehurst Place in Sussex in southeast England.
As dormice are nocturnal, spend most of their time in trees and can be in hibernation for up to six months a year, it's not surprising we never see them.  They do love ancient hazel and oak woodlands, thick hedges and habitats with plenty of undergrowth which provide them shelter and a rich diet of nuts – especially hazel nuts – and berries. One of the best ways to detect if dormice are around is to look for the smooth chiselled edges it makes when it cracks open and eats a hazel nut.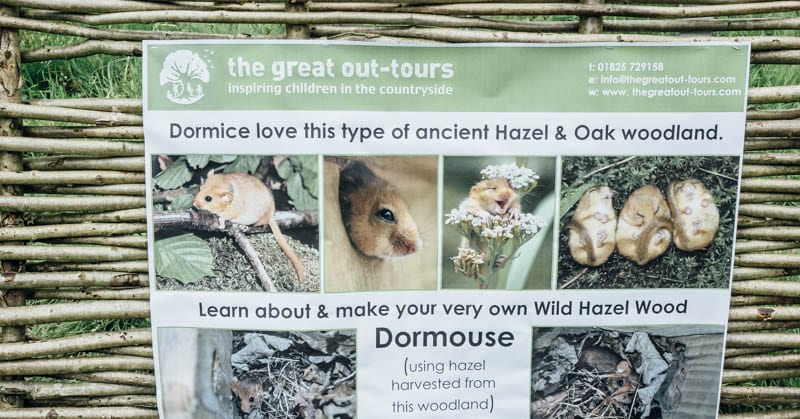 The 'how to make a dormouse' lesson was organised by the Great Out-Tours. The main part of the dormouse body was a piece of hazel harvested from the ancient woodlands at Wakehurst. Of course an adult is needed to help trim and cut a piece of wood and help with the drilling.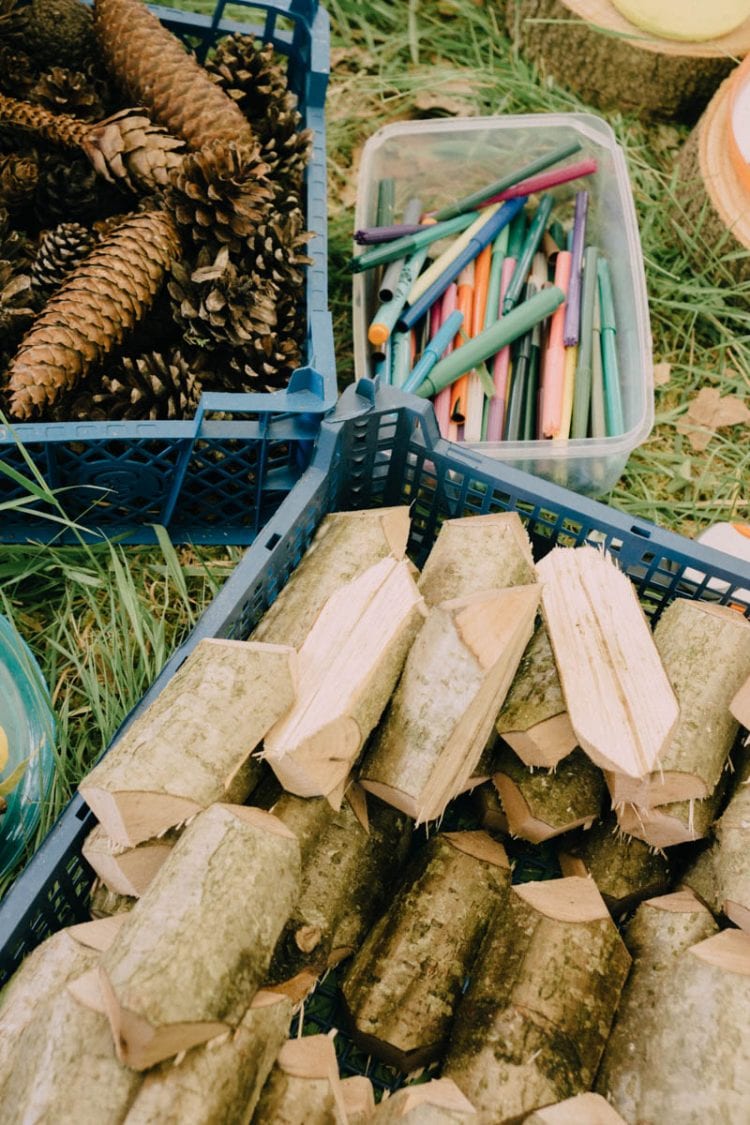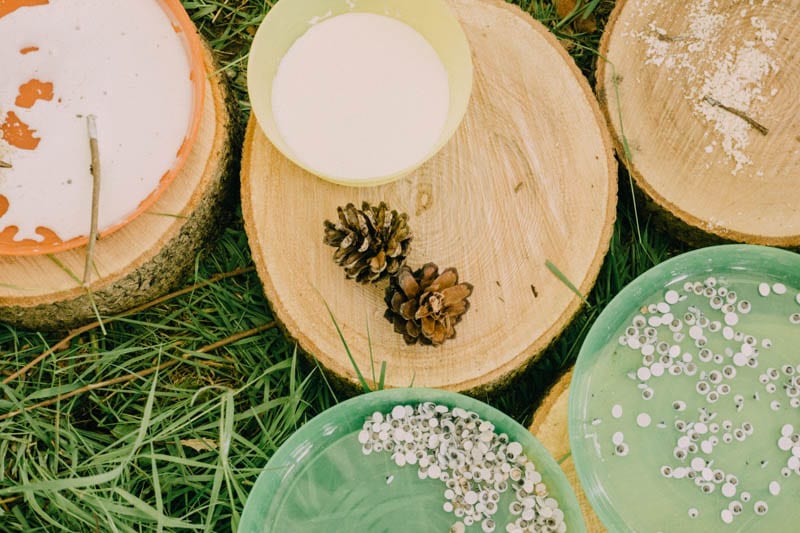 And these were the steps they were taught to make a wooden dormouse:
One piece of wood needs to be cut so it's flat underneath and has one side trimmed for the face.
Drill two small holes into the trimmed end for the 'ears' and one on the other end for the 'tail.'
Pull out two seed scales from a pine cone then glue them into the holes to make the dormouse 'ears.'
Stick a twig in with glue to form the 'tail.'
Glue on googly crafts 'eyes.'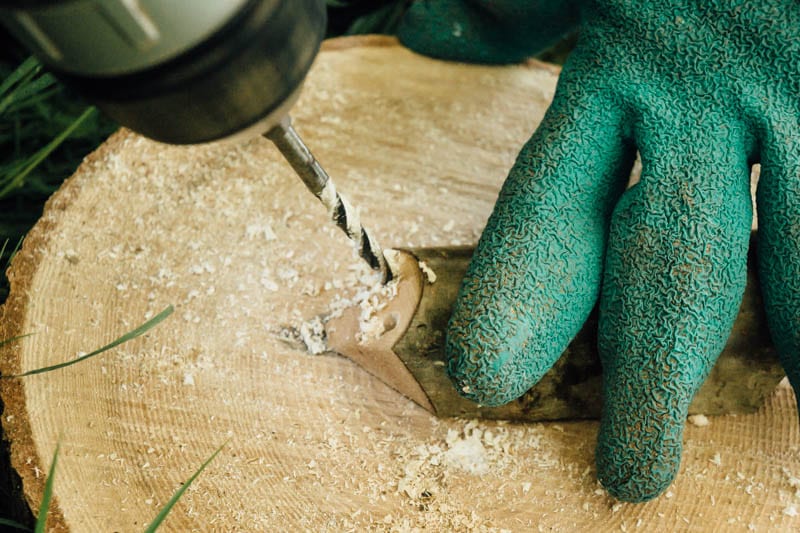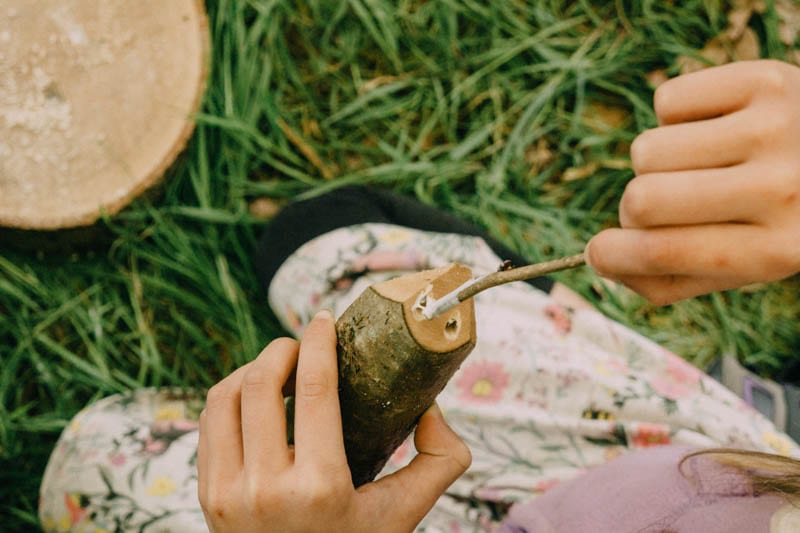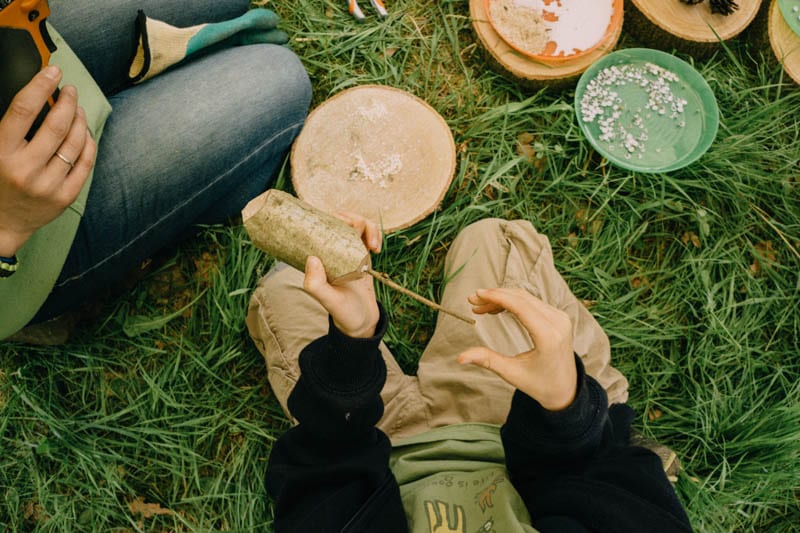 The eyes fell off when Luce and Theo played in the woods on our way out, but we replaced them back home with new googly eyes we keep with our craft supplies. The wooden dormice had some play time in our garden before they were brought inside for bedtime. After all, dormice love to sleep.