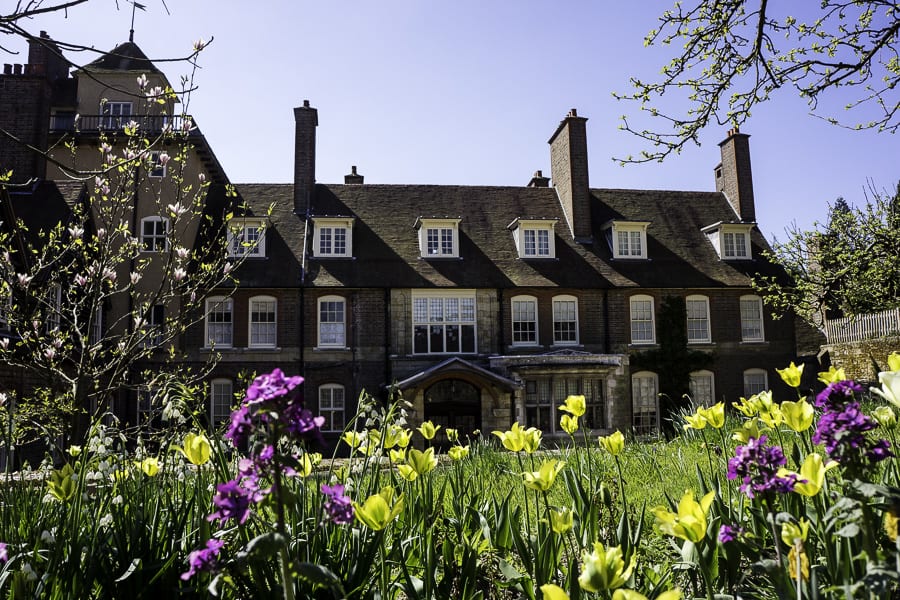 I went yesterday in the late morning to Standen House when the sun was shining fiercely and the gardens were ablaze with tulips.  8,000 tulips adorned the terraces and paths around this Arts and Crafts family home in the West Sussex countryside. The riot of tulips had been planted to mark the centenary of the death of Standen's architect Philip Webb.
My first glimpse of tulips was in the kitchen garden as I approached the house after parking my car. There was also a sign just outside the kitchen garden showing the names of all the tulips on display.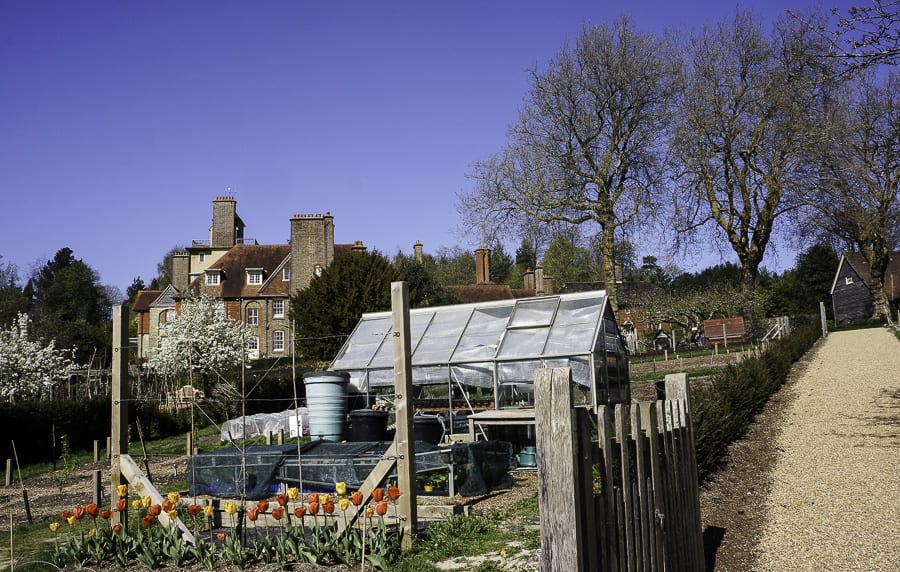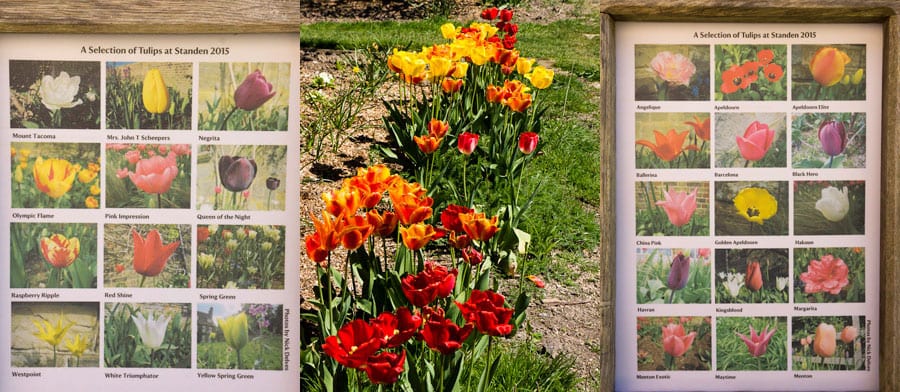 And here's a short background on Standen… The house set in the hillside overlooking the countryside is renowned for its Arts and Crafts designs and interiors by Morris & Co.. William Morris, Edward Burne-Jones, Dante Gabriel Rossetti and Philip Webb (the architect of this house) were partners in the decorative arts and interior design business Morris, Marshall, Faulkner & Co., which later became Morris & Co.. Standen House was built in the late 19th century for the Beale family and is now part of the National Trust.
'A house should be clothed by its garden' William Morris
I actually love taking photos of flowers in the bright sunlight rather than just in a softer morning light. The flowers just seem…well, happy.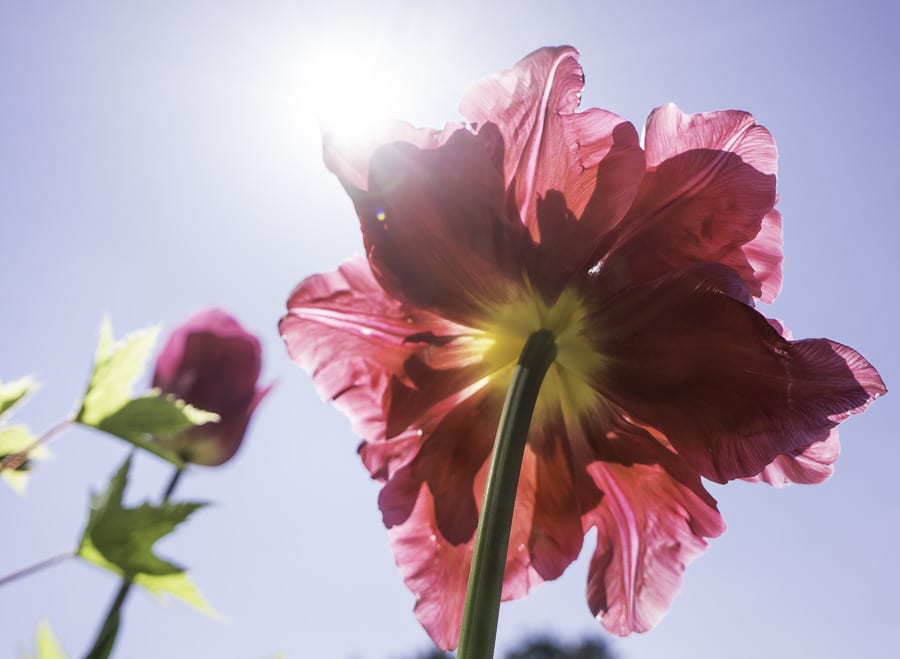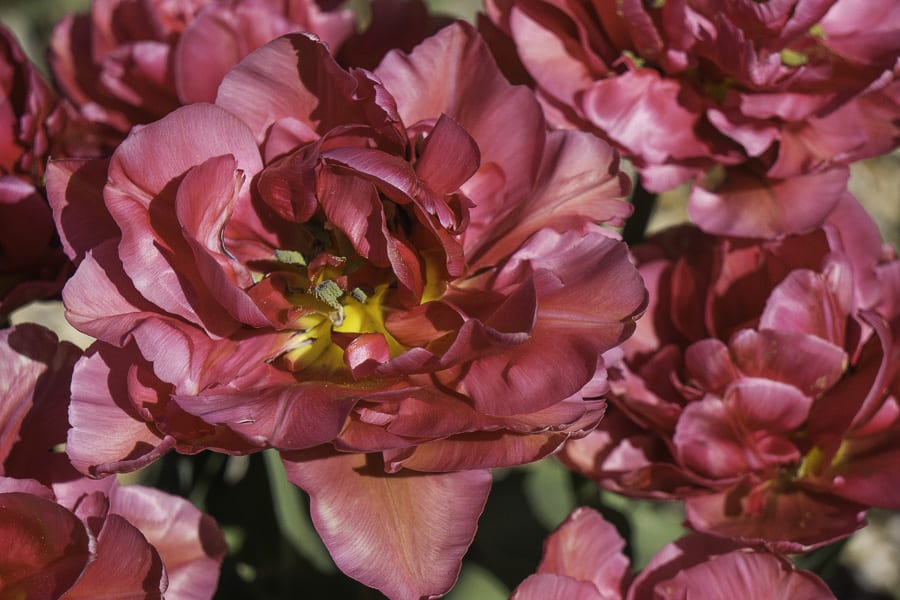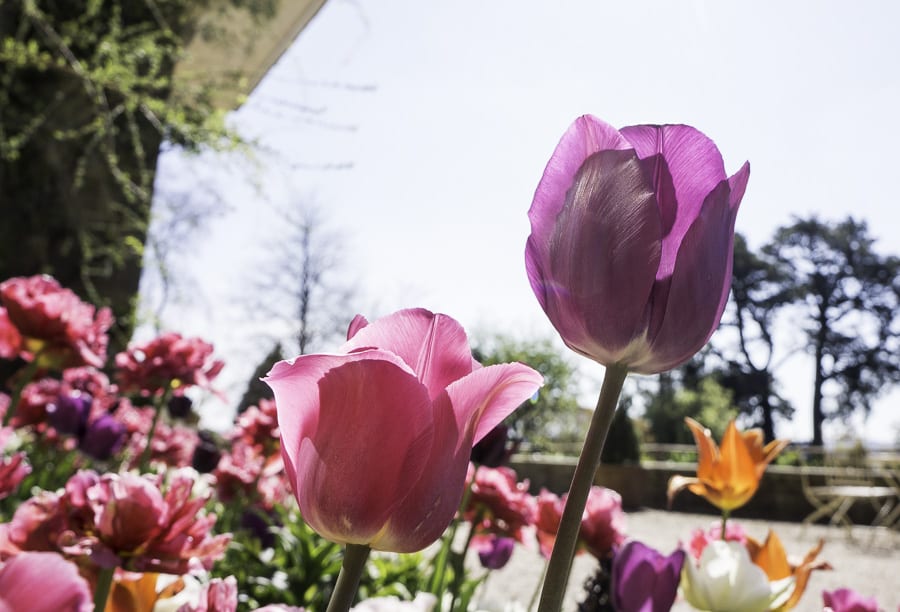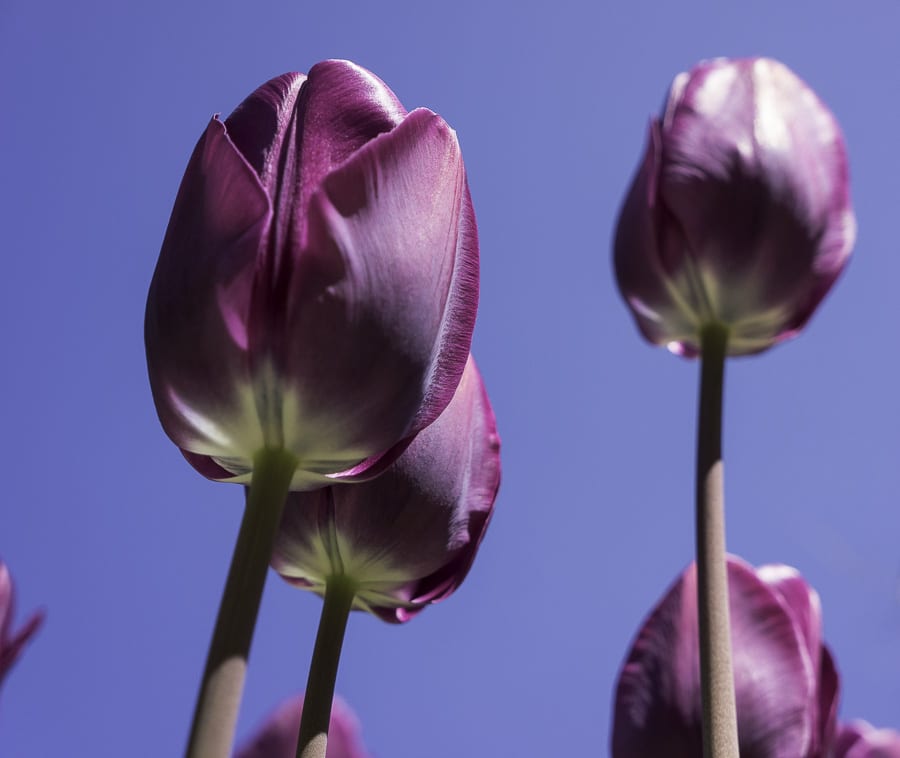 It was rather amazing some of the shapes of the petals at the tulip festival. I think this one below might be the Maytime tulip.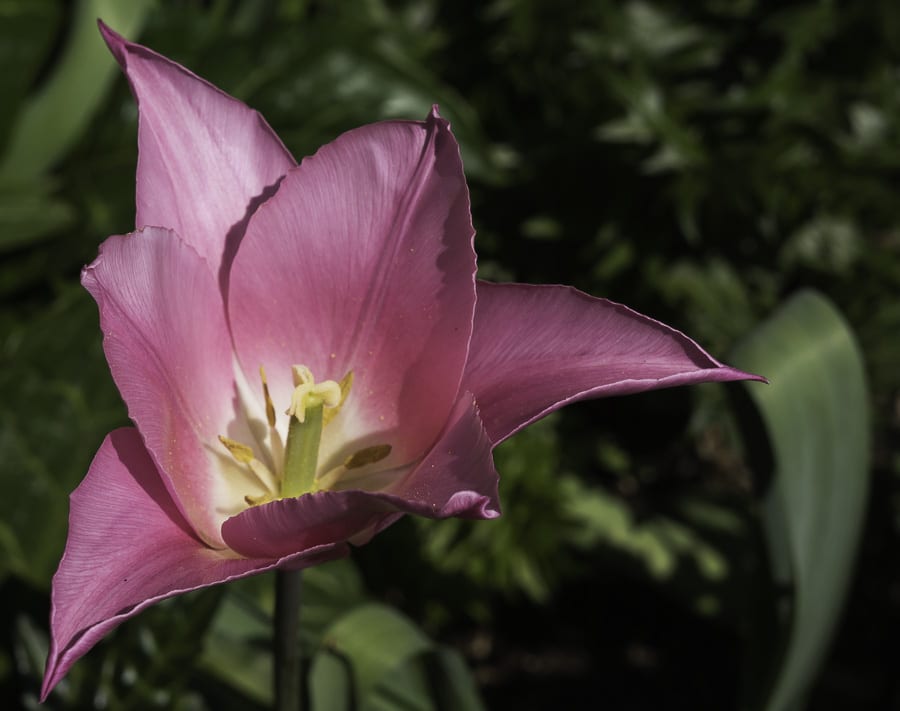 Flower beds around the house were lined with different selections and colours. The bed below includes Raspberry Ripple and Queen of the Night tulips.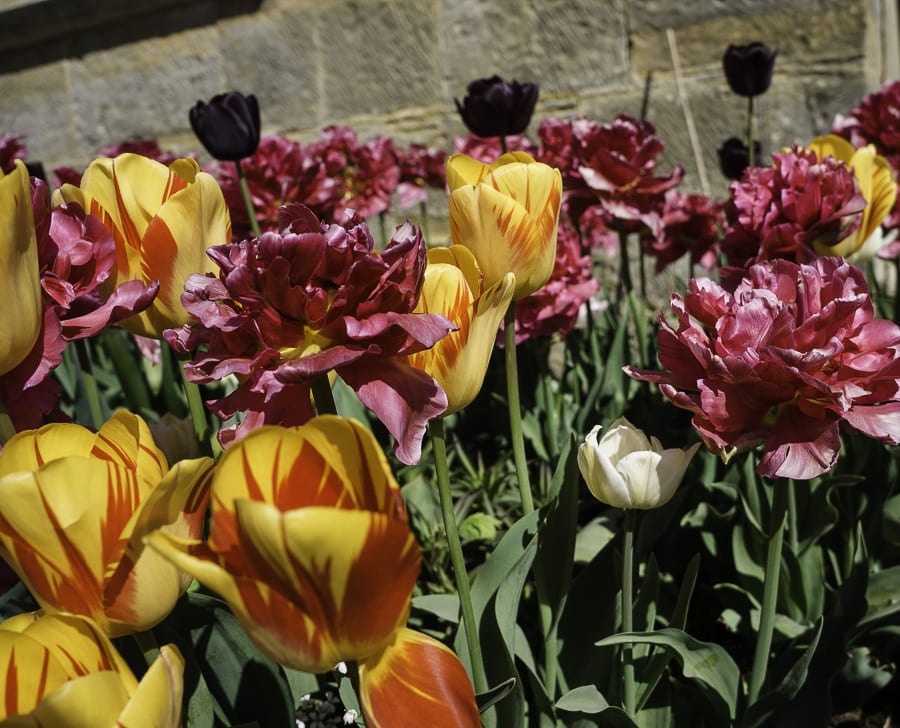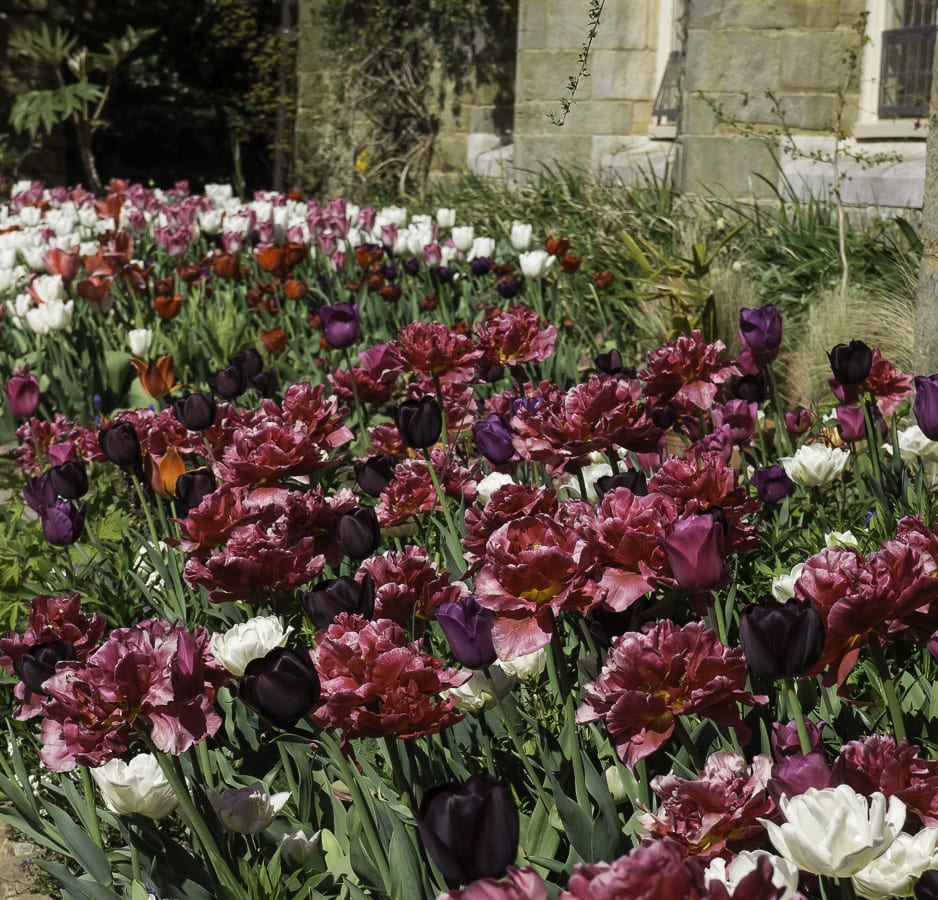 Rows welcomed visitors in the courtyard by the main entrance.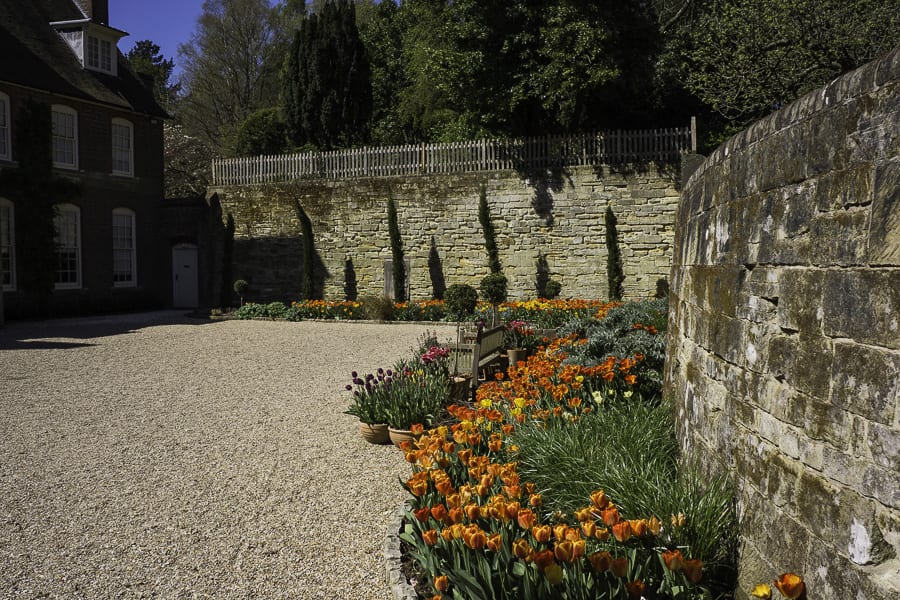 And there were some quiet shaded spots to admire tulips mixed with other plants.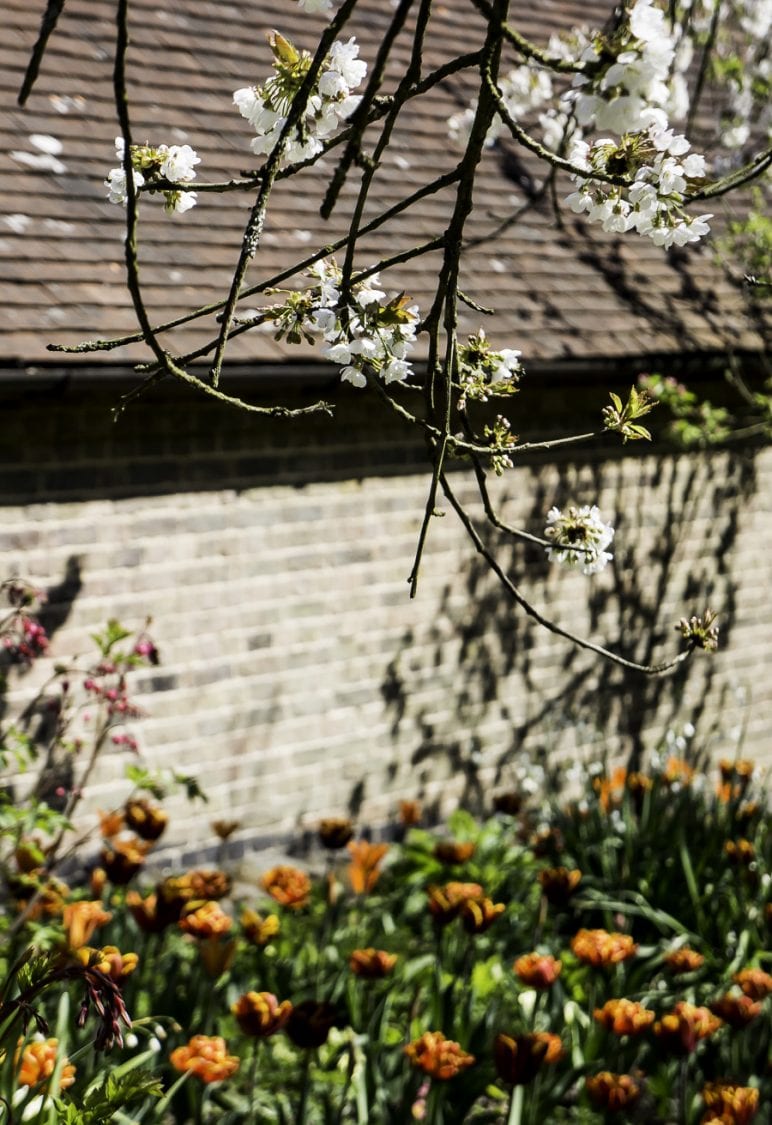 Oh and the different shades of orange and red! Nothing bashful about these flowers.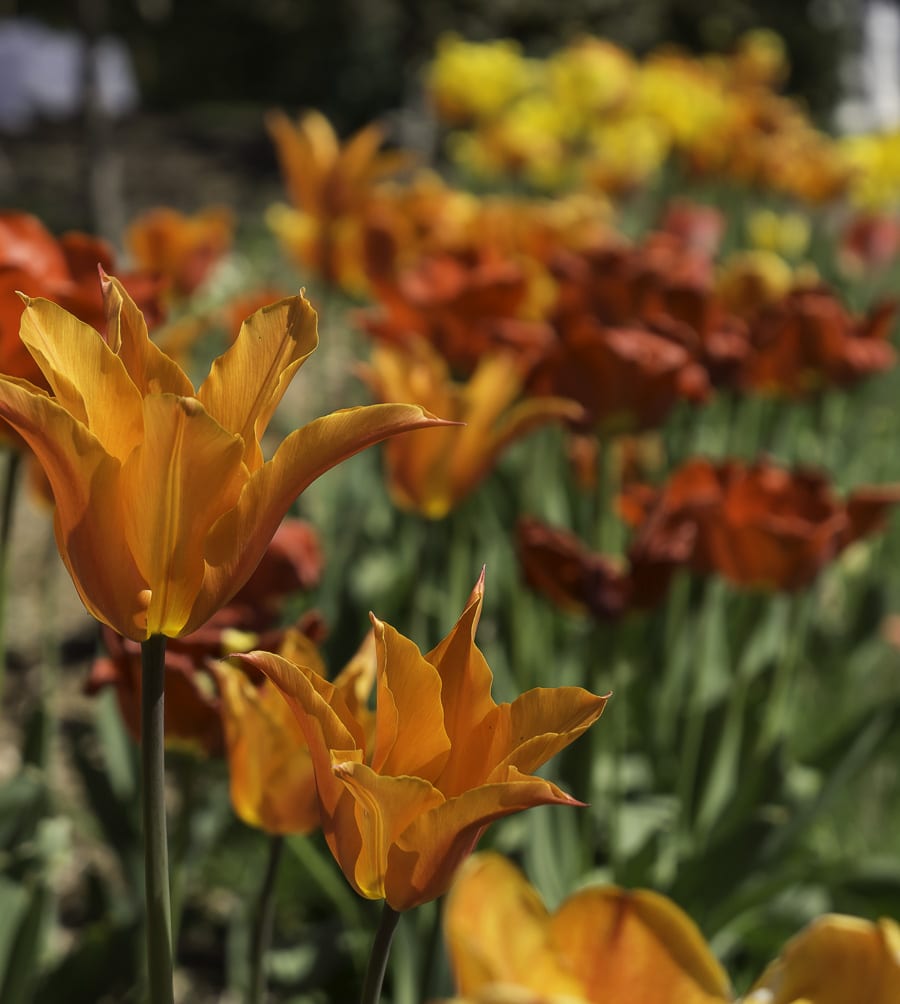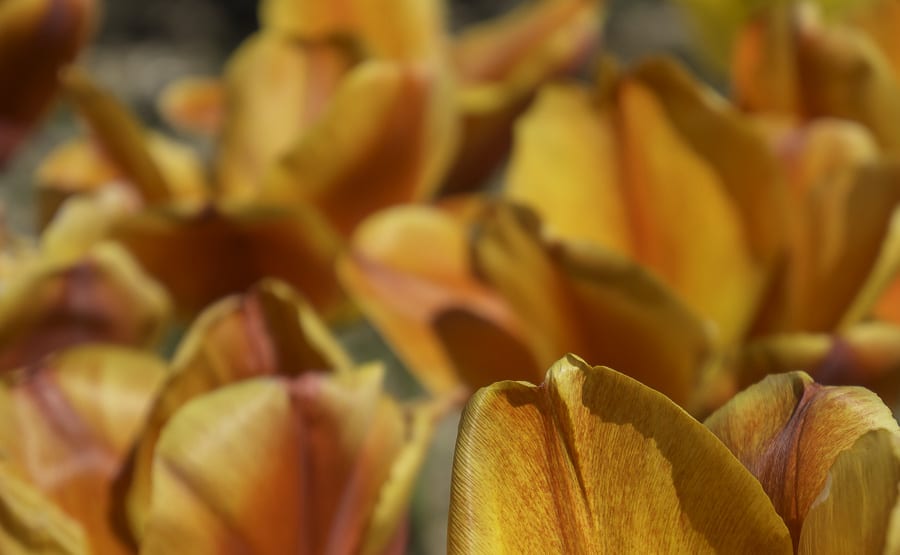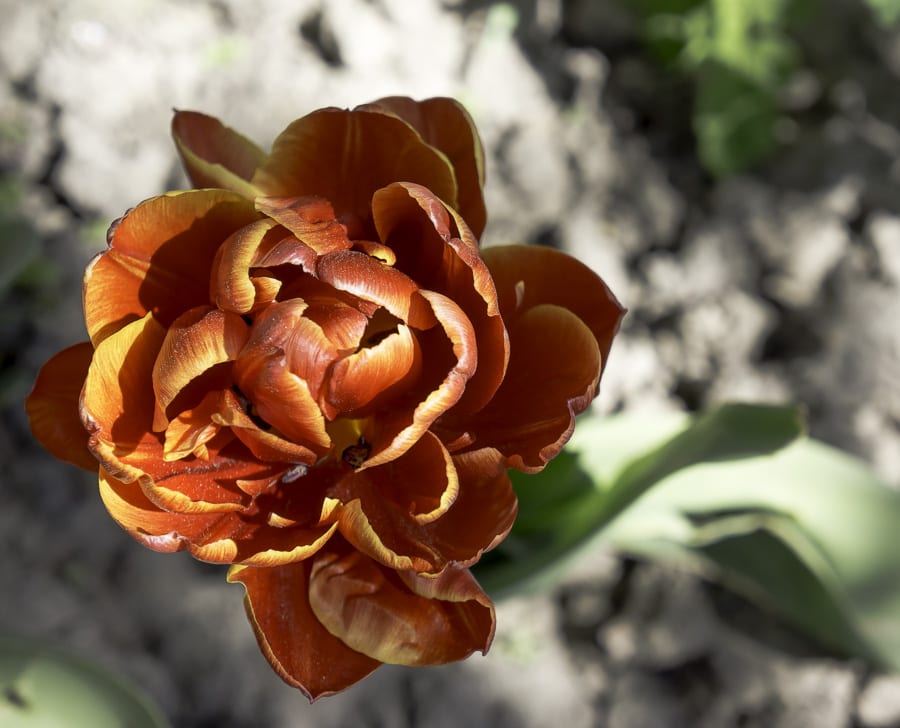 I also went inside the house – but will save most of that visit for another post. I did, though, put together this collage showing the William Morris fabric on a sofa in the morning room with tulips and bluebells I saw in Standen garden yesterday.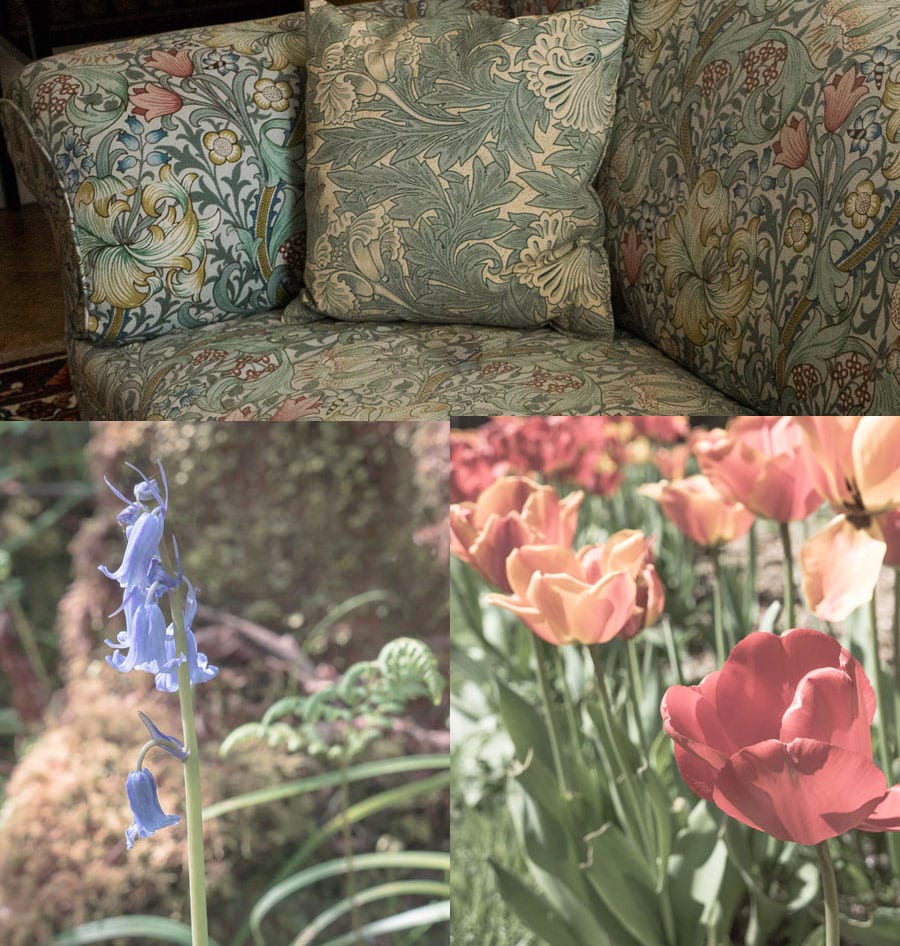 The tulip festival continues until mid-May 2015. As part of this spring celebration there will a garden tour and photography workshops (which take place early in the morning!) as well as lectures and exhibitions on the architect Philip Webb. For more visitor information you can find it here on the National Trust website.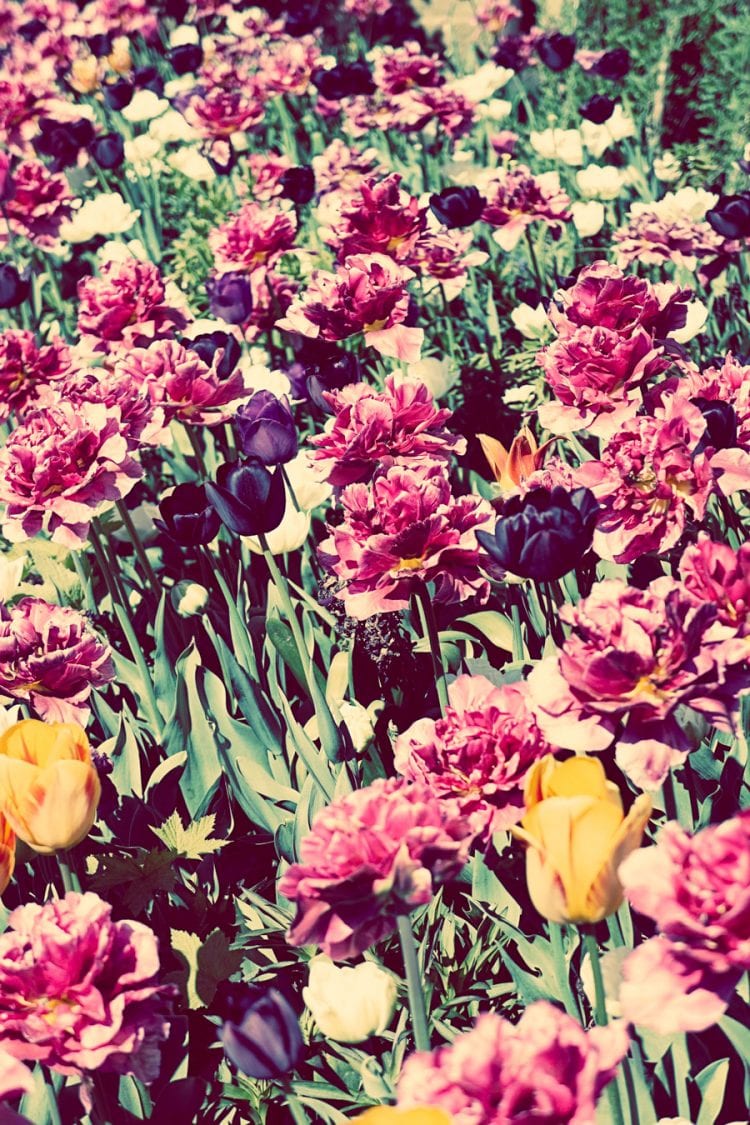 There was a smile on my face after I left. The tulips, gardens and the interior of Standen House had made me feel rather inspired. Hmm, I think I need to head on over more often. After all, I only live about 10 minutes away.