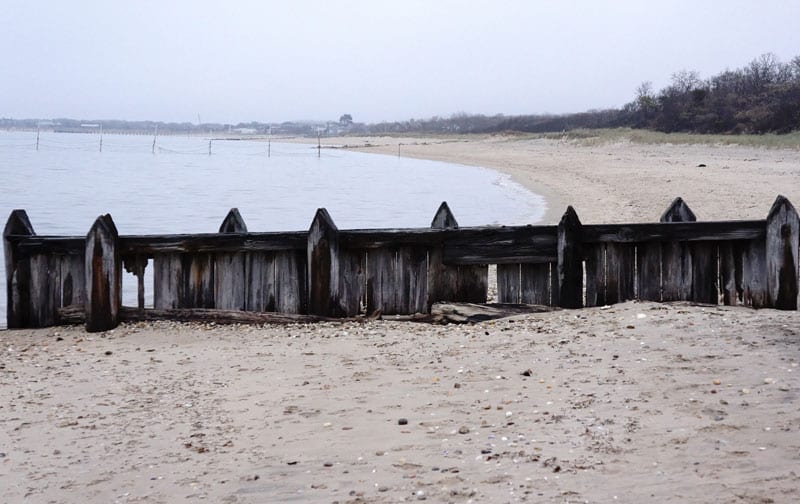 Looking at this view of Albert's Landing Beach on a rainy day you may not think of the days of The Great Gatsby. The Roaring Twenties. Parties at mansion estates in Long Island.
Soon children will be playing and swimming on this bay beach in Amagansett. A family-friendly beach on Gardiner's Bay where the water is shallow and quiet on sunny days.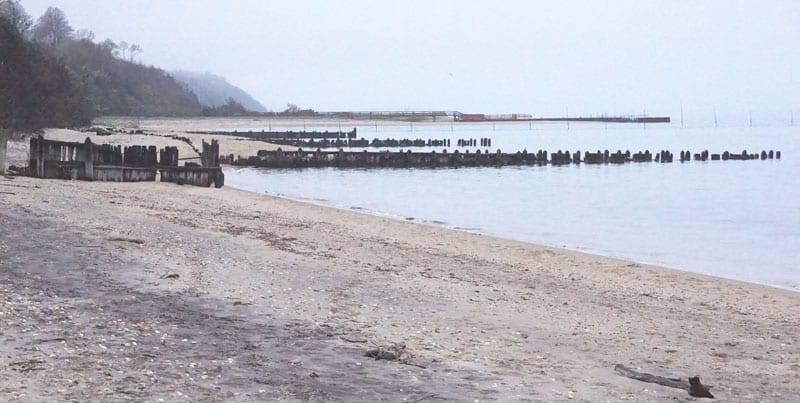 But yesterday late afternoon we headed the other way. A break in the rain to beachcomb amongst the Old Bell's piers on the north side of Albert's Landing.
In 1916 Dr Dennistoun Bell built a mansion estate set in over 500 acres above this bluff.
One of the grandest of the old estates in the Hamptons. With guest cottages, outbuildings, a garage for two Rolls-Royces, seven maids, 2 laundresses, 17 maintenance men, a tutor for his two children and a one mile long driveway.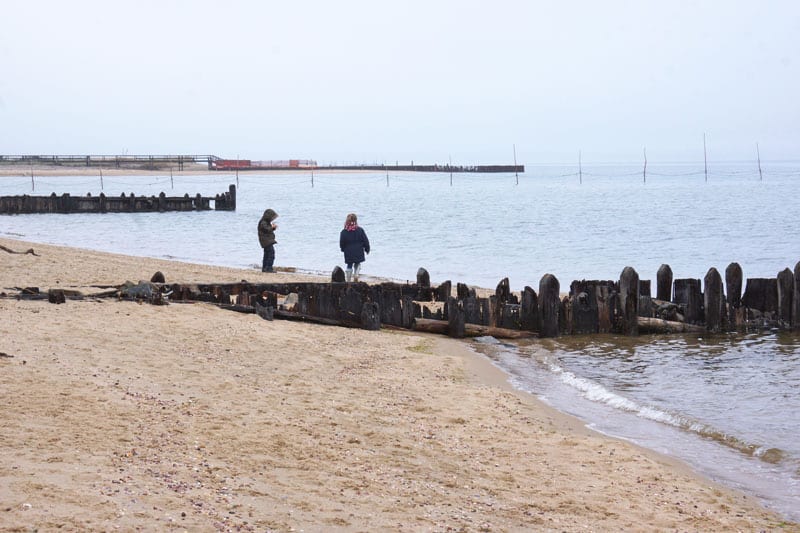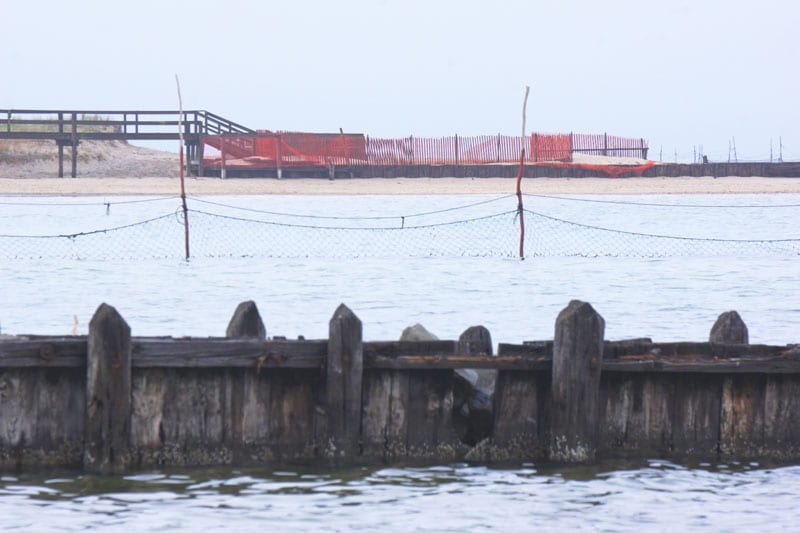 In exchange for land given as a nature reserve to the town, Bell secured the beach below his 21 room mansion. In 1931 he built a dock for his 70 foot yacht.
In bygone days when the waters were deeper and a cogged wheel furnicular brought guests up and down the bluff.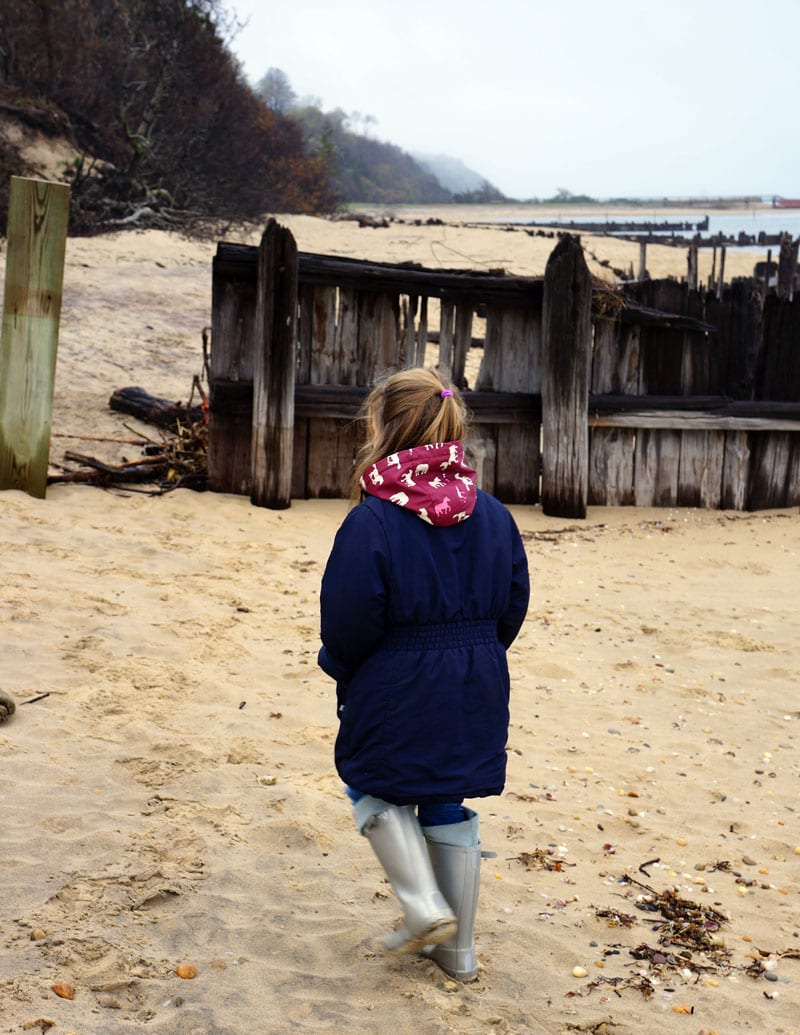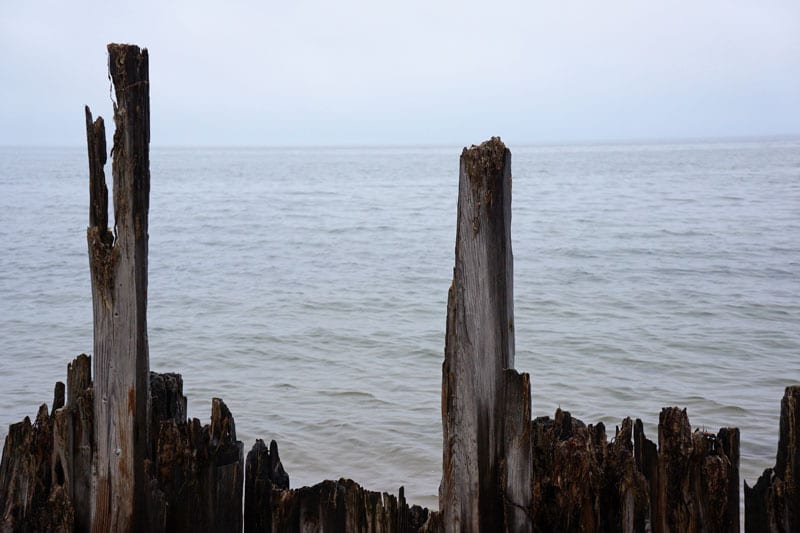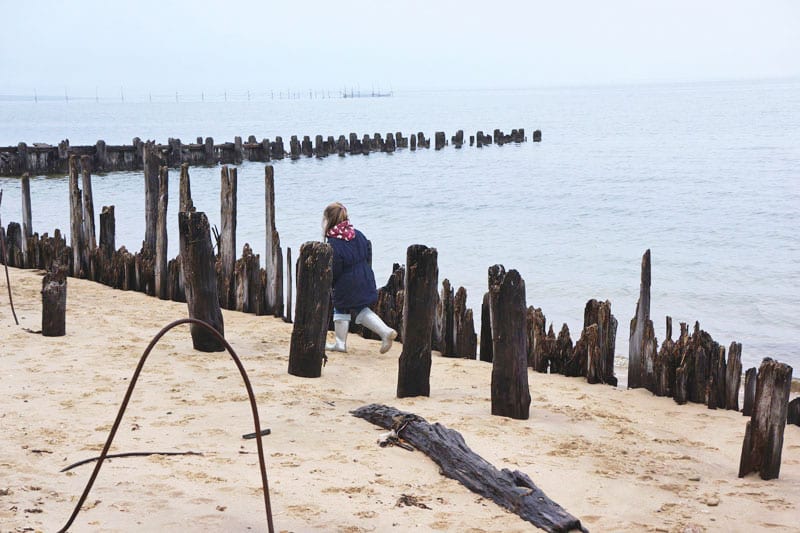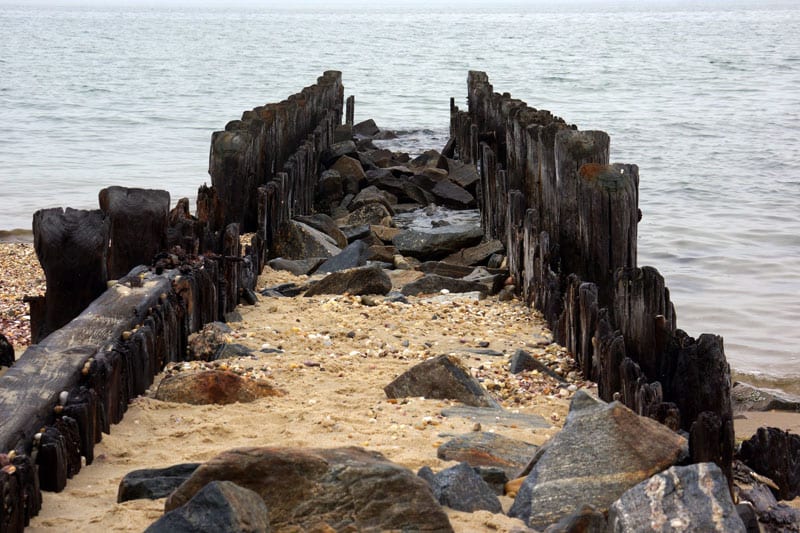 Later it was owned by Reginald Bell, the first African-American to build a billion dollar company. But in 1991, three years after his family moved in, Broadview mansion burnt down.
Since then the land has been parceled off to developers. Now the area above the bluff is known as the Broadview Bell estate filled with multi-million dollar homes.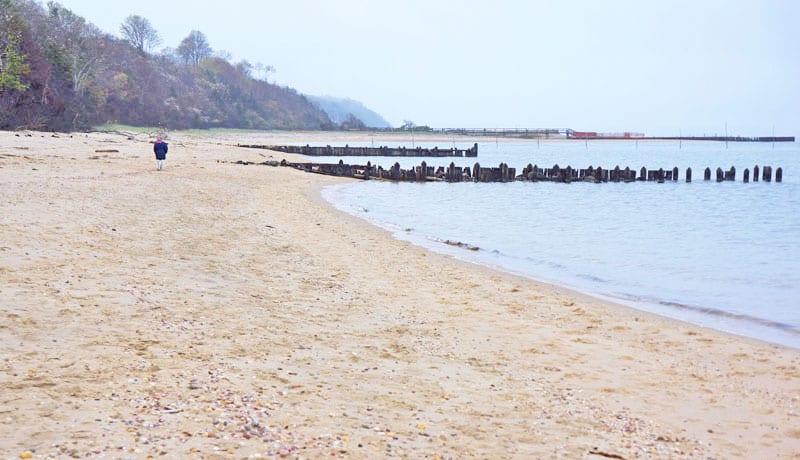 As my children wandered along the shell covered beach and wood posts, we came upon a fallen tree covered in shells. Maybe placed on the tree by some other beachcomber. Or caught on its branches in a storm?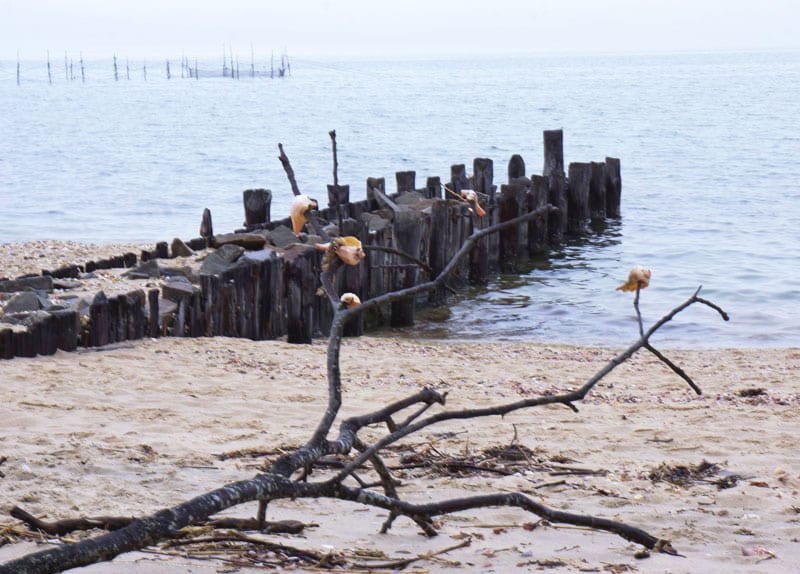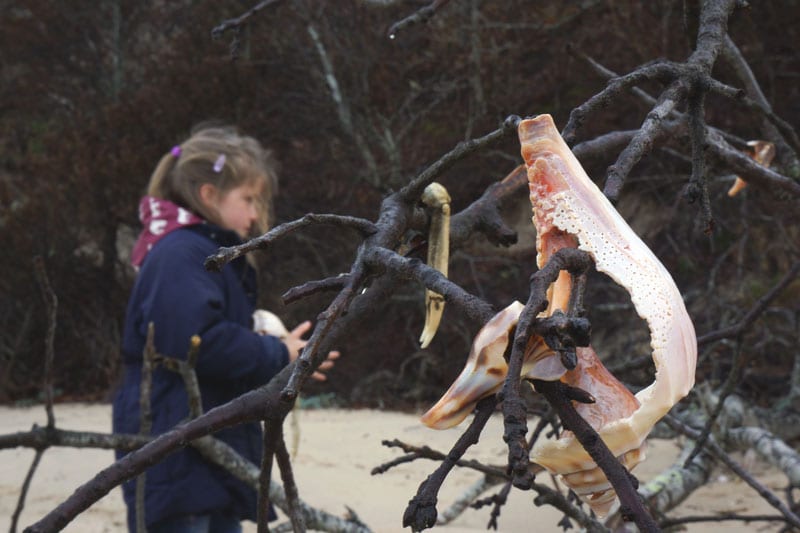 Luce decided she wanted all the knobbed whelk shells, even though they were broken.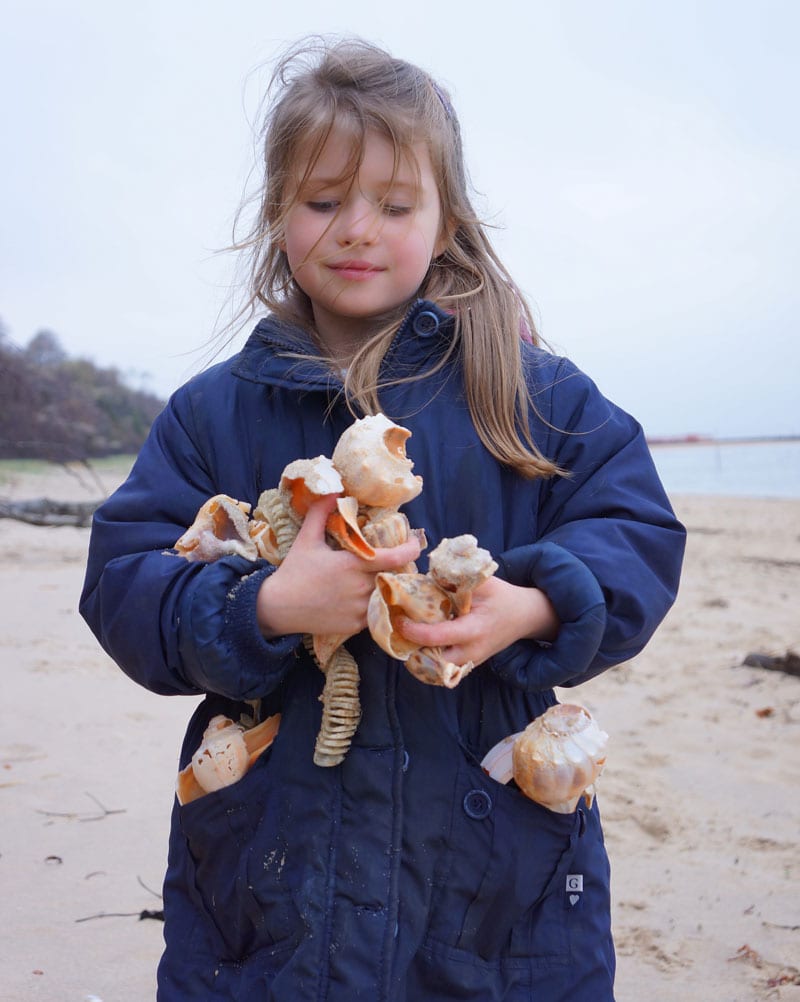 I thought it was seaweed she was holding too. After a recent beach field trip at school, Luce showed me that it was actually a string of whelk egg capsules. Each round capsule has 20 to 100 eggs inside.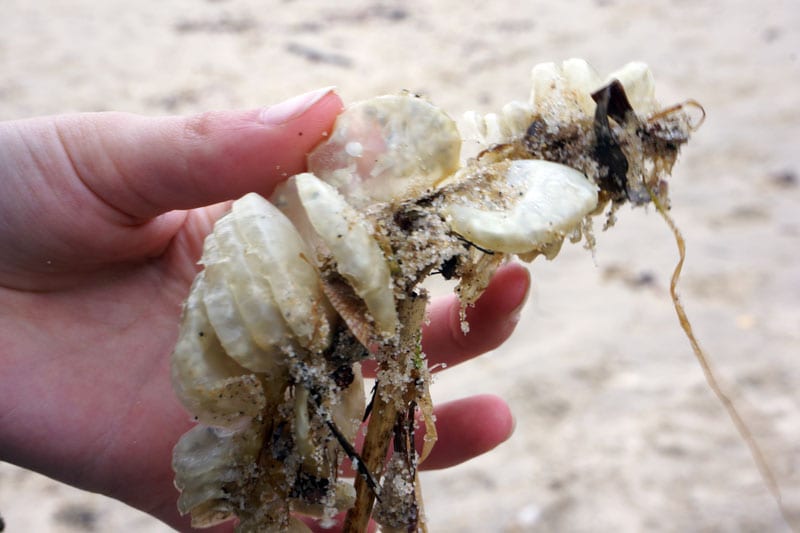 Later at home she opened one of the capsules up and showed me the miniature whelks inside.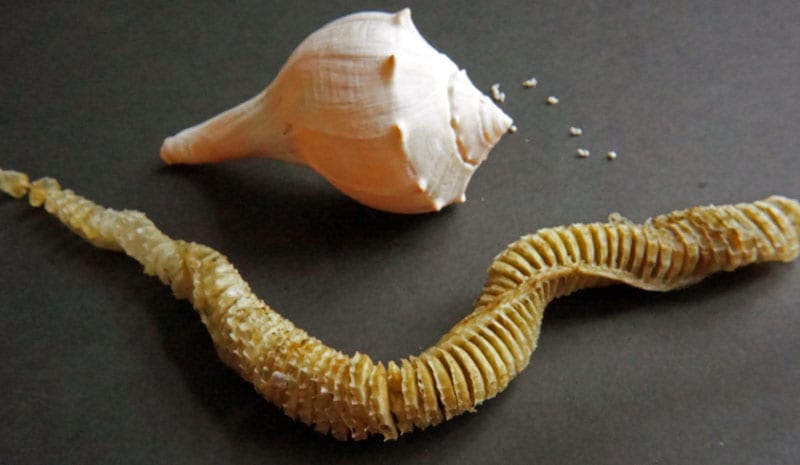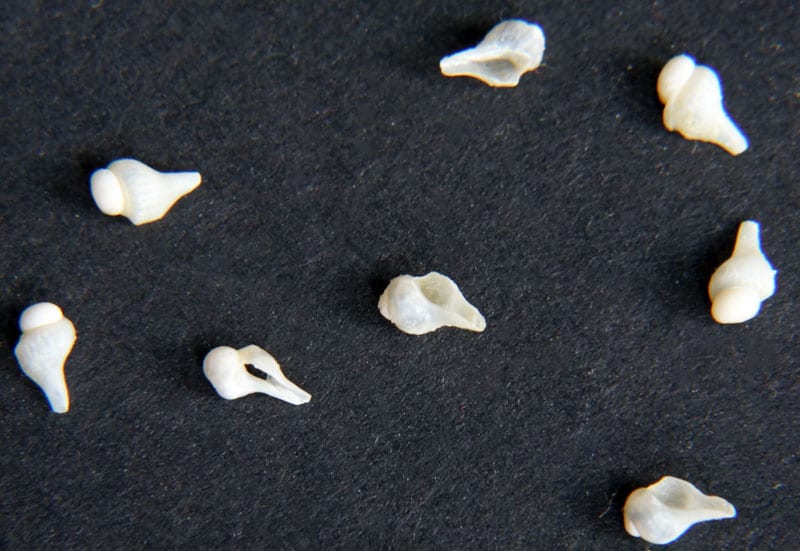 Theo tried to dig up an iron peg from the 1930s.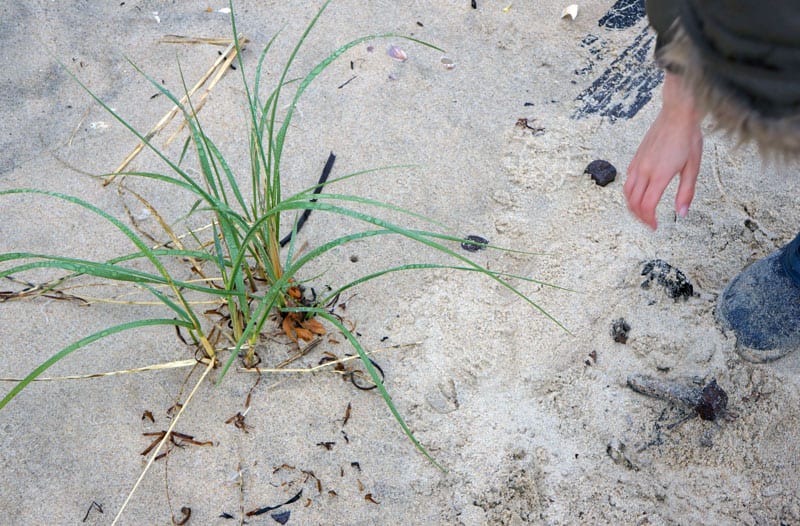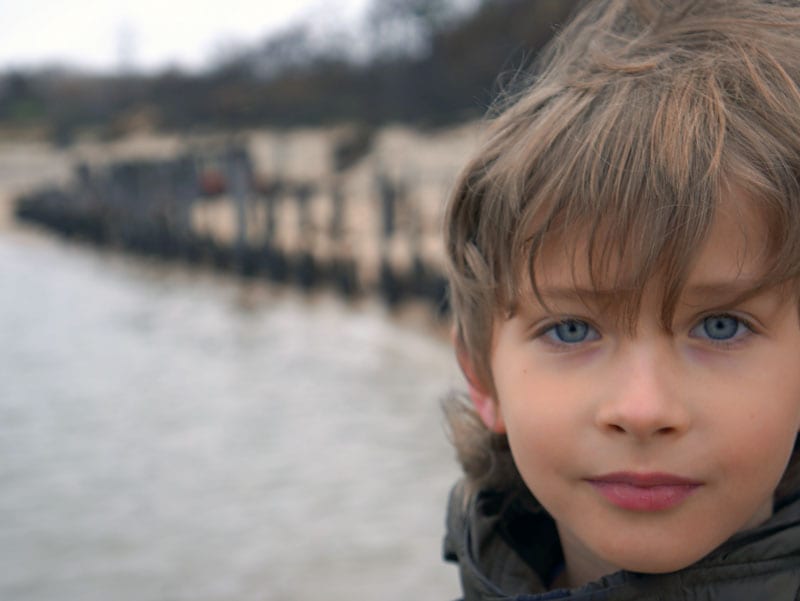 He climbed the eroding bottom edge of the bluff.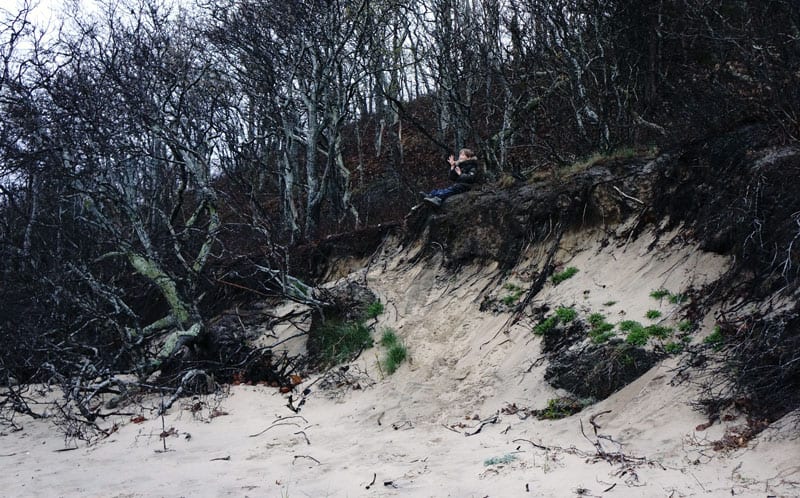 But I stopped him climbing an old staircase leading up to the Bell estate and its long gone Broadview mansion.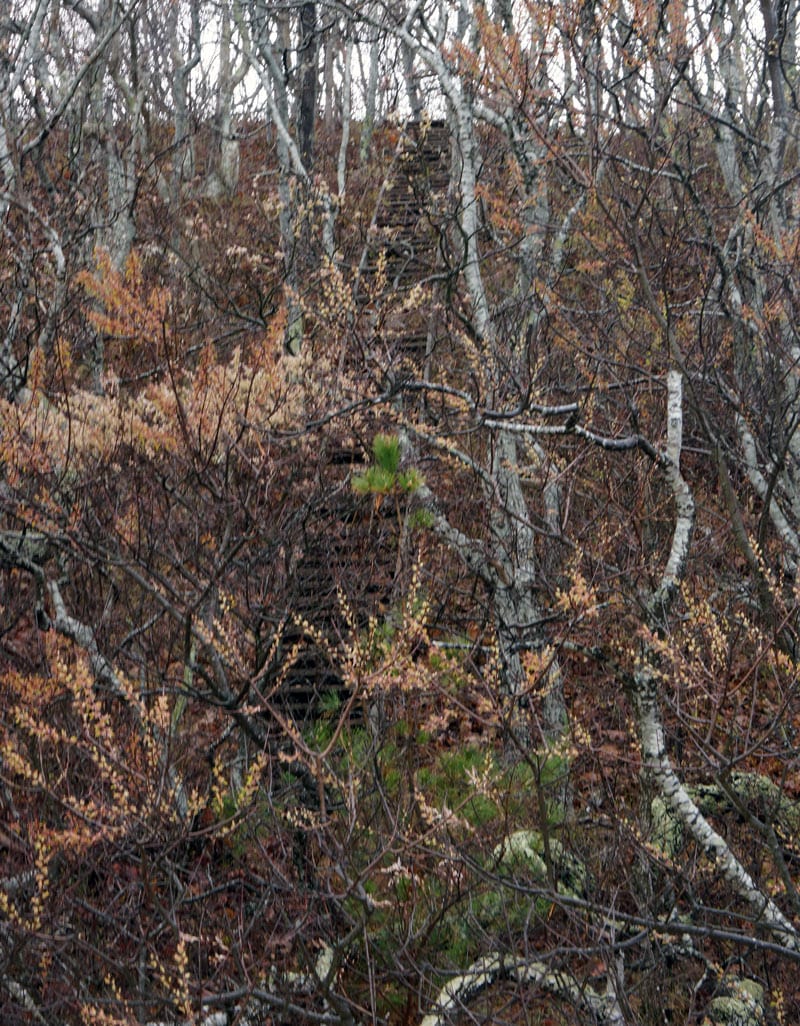 Among the debris in the sand on Albert's Landing beach we found spider crab shells, jingle shells, Quahogs and an assortment of other multi-coloured shells and stones.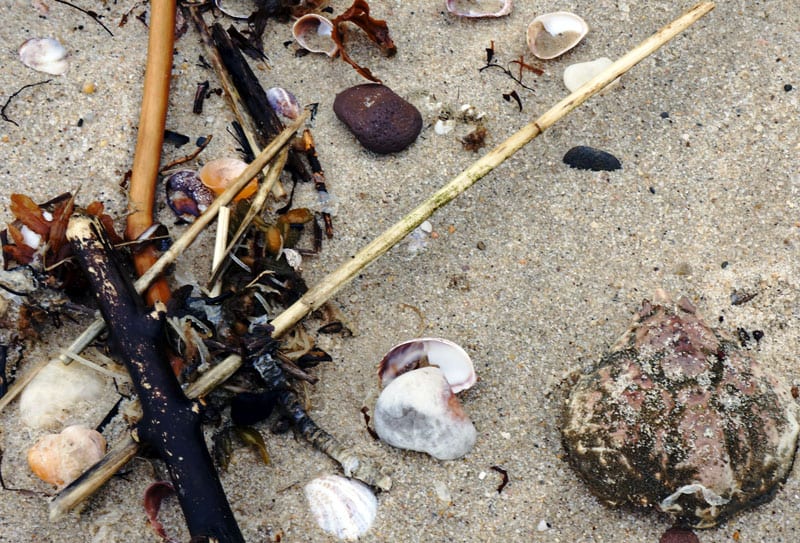 And I thought of the days in the past when members of the estate had walked on these sands. When the posts were part of firm piers.
Now an area with silent echoes from the past. Until the families flock in for the summer season.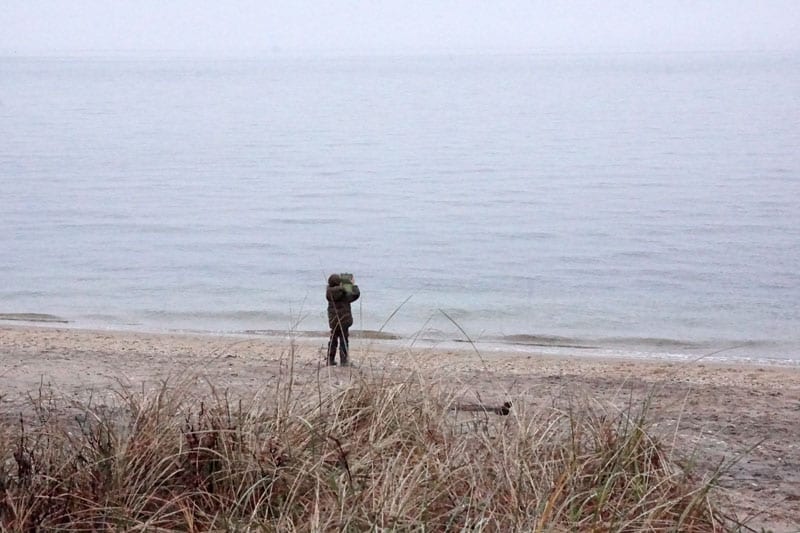 Just as we drove away from Albert's Landing beach, I stopped the car by some rushes on the edge of the road. Once Dr Bell's property and now a nature reserve. We opened the car windows and listened to a chorus of birds singing in it as dusk approached.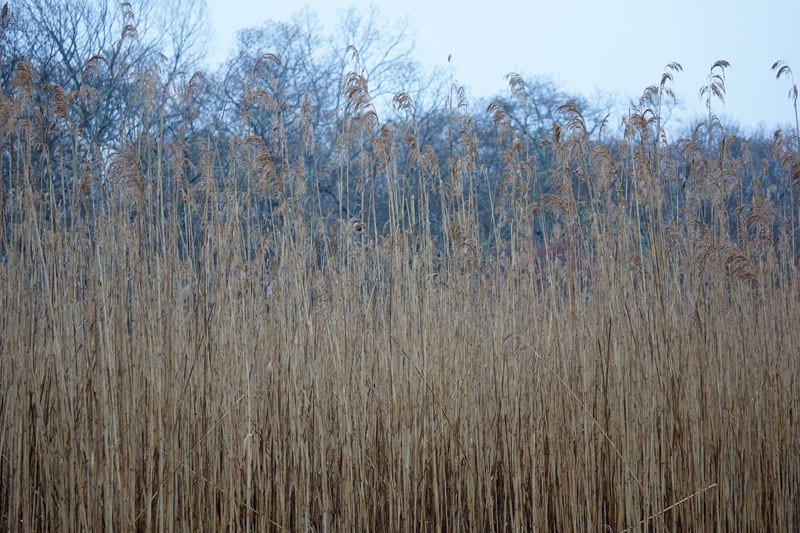 Albert's Landing Beach, Amagansett
Also known as Big Albert's Landing Beach, this Amagansett bay beach is popular with families during the summer season and includes areas with BBQ grilles, picnic tables, and even a 'comfort station.'  Lifeguards are only on duty during the summer season. There's a large car park at the end of Albert's Landing Road in Amagansett but resident parking permits from East Hampton township are needed for parking when the beach opens for the summer season. It opens weekends only from Memorial Day weekend and then full time from June 18th (2014) through Labour Day weekend.
Parking is allowed without permits anytime during the off-season. Albert's Landing Beach and the Old Bell's pier area are great to take kids beachcombing any time of the year.