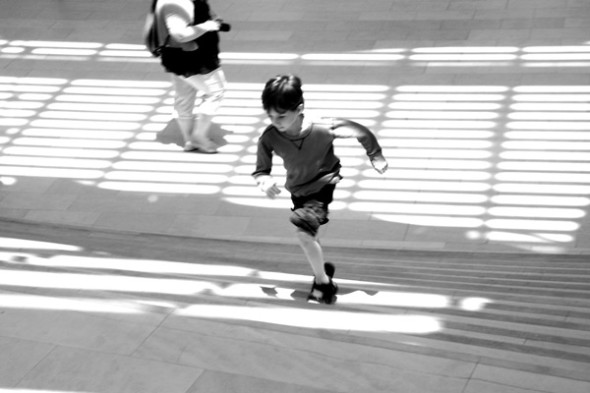 There's something about black and white photography which – for me – grabs a moment in time.
I recently visited Savannah, Georgia to visit my Mum (she's actually a Mom – and I explain why here) who moved there last year from London. The city is incredibly beautiful…filled with vibrant flowers and lined with live oaks and hanging moss. But I've saved some special moments from the trip in black and white photos.
My son running up museum steps (above).
Easter Day lunch with my children and their grandmother in the ballroom of a hotel.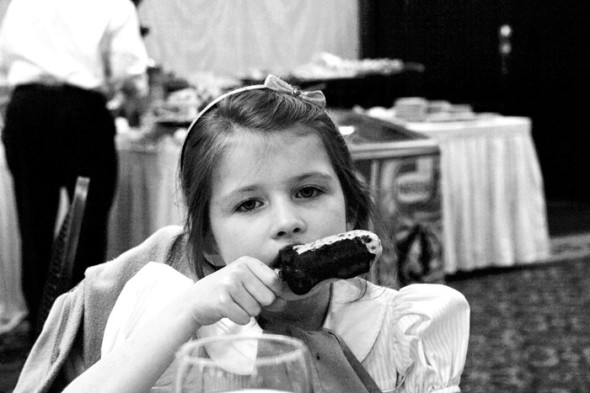 Water dancing in a fountain.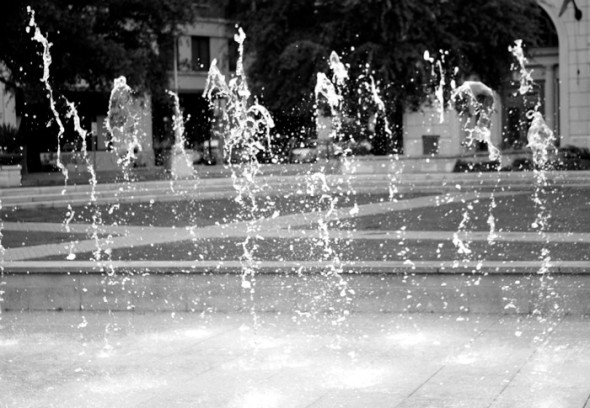 My daughter in Tybee, Georgia – I feel like we stepped back in time.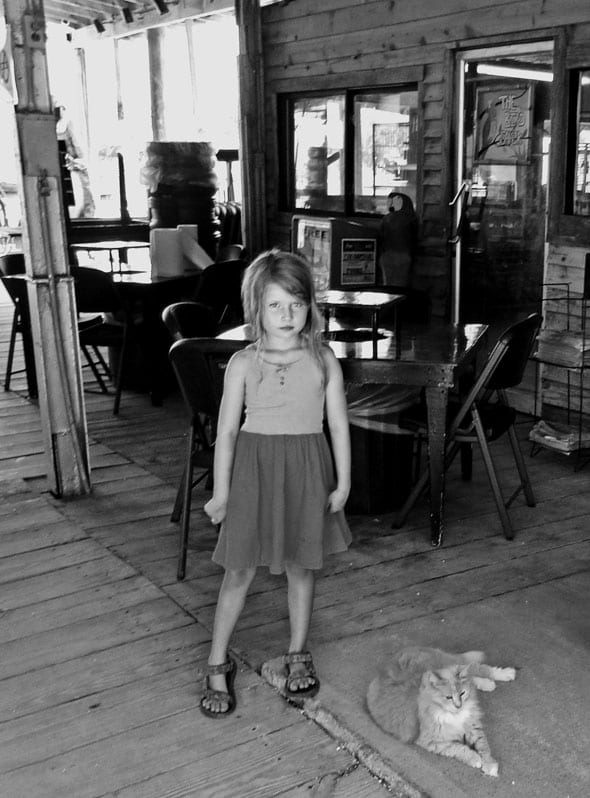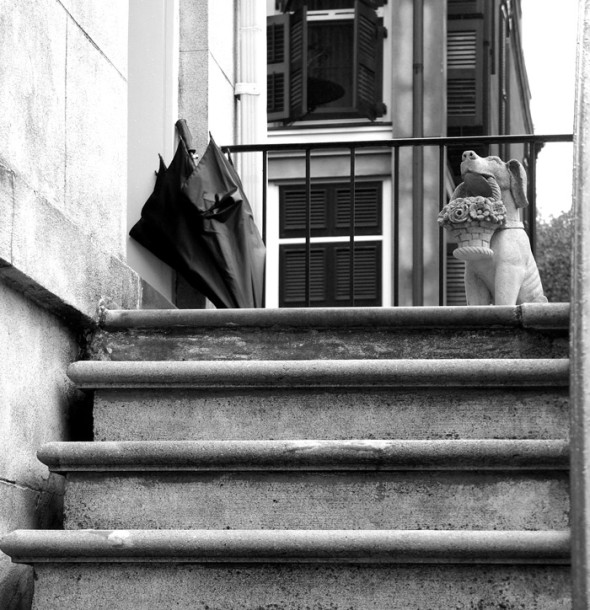 And a walk in Savannah after a rainfall when I spied an umbrella on a stoop and wondered about the unknown lives behind the front door.