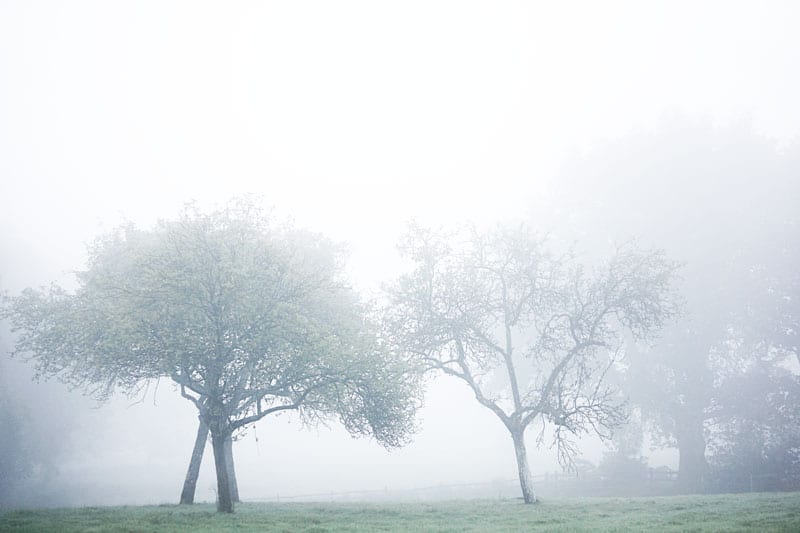 I woke up early one morning this past week and knew the season was changing when I saw the fog outside. Soon I found myself walking in the Autumn mist. Dew drops hung off dying wild flowers while sheep grazed in a nearby field.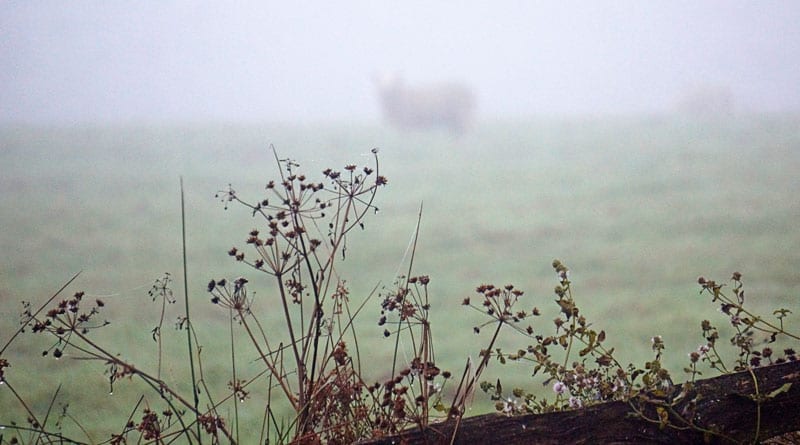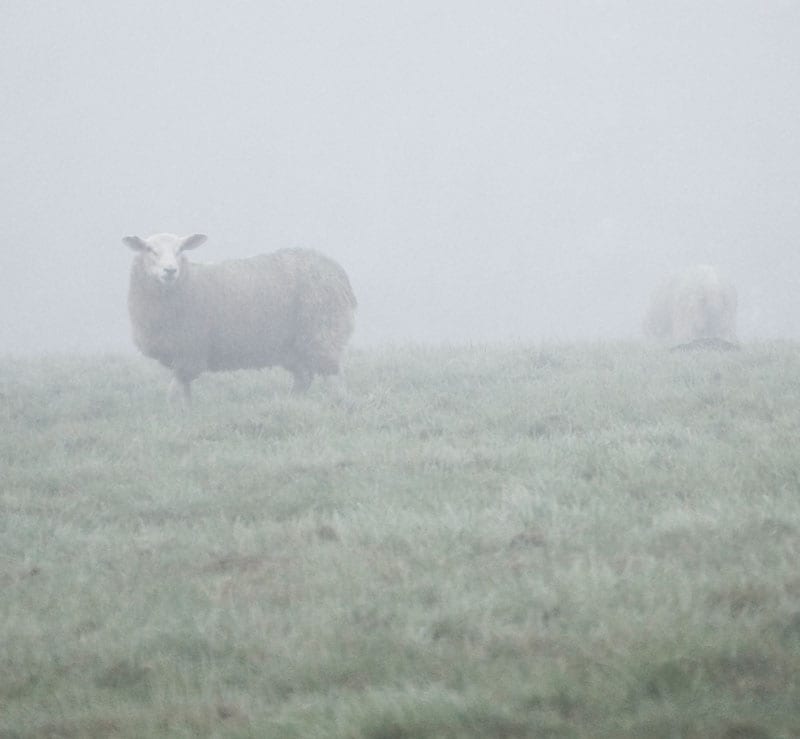 The cooling air was silent around me as the fog embraced the land. I went through a gate into the formal garden of an estate. It felt like walking into Sleeping Beauty's garden. All so still. A rabbit sitting quietly on a lawn. Leaves fallen around a stone table.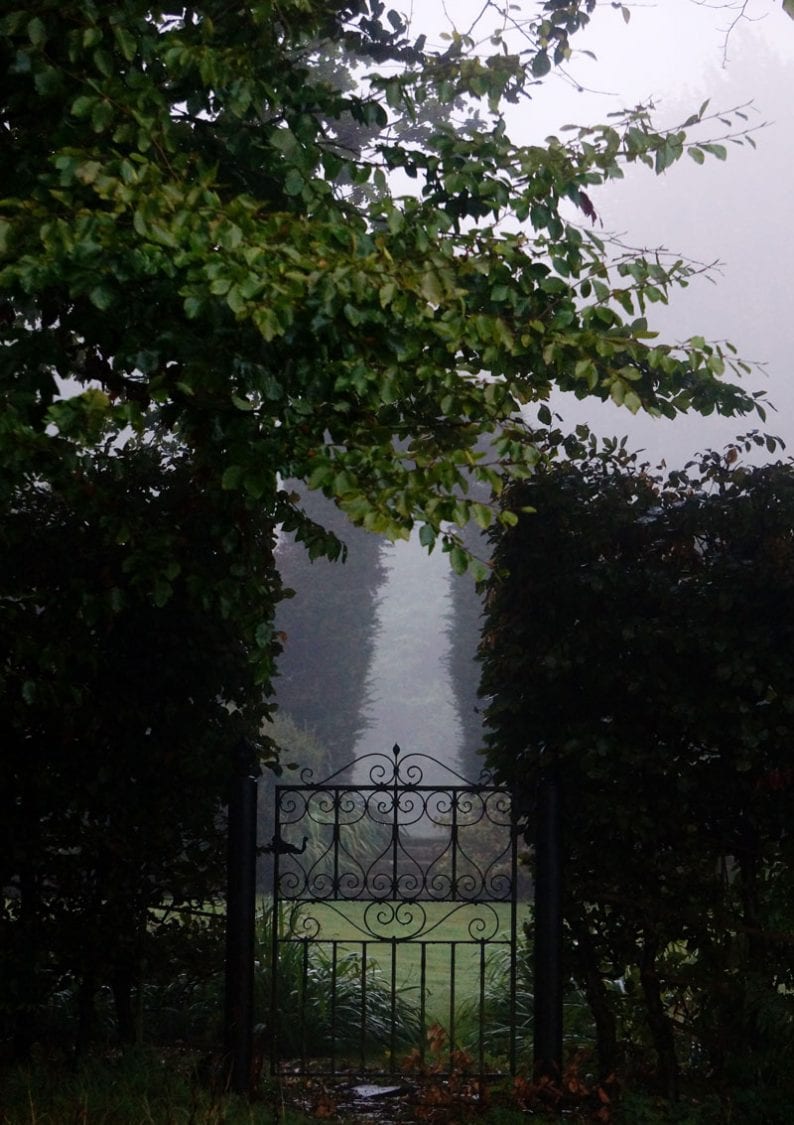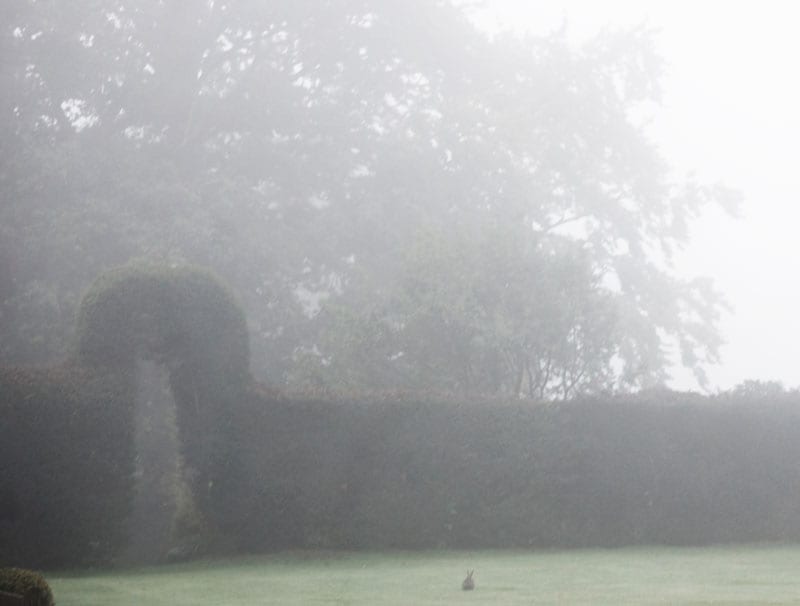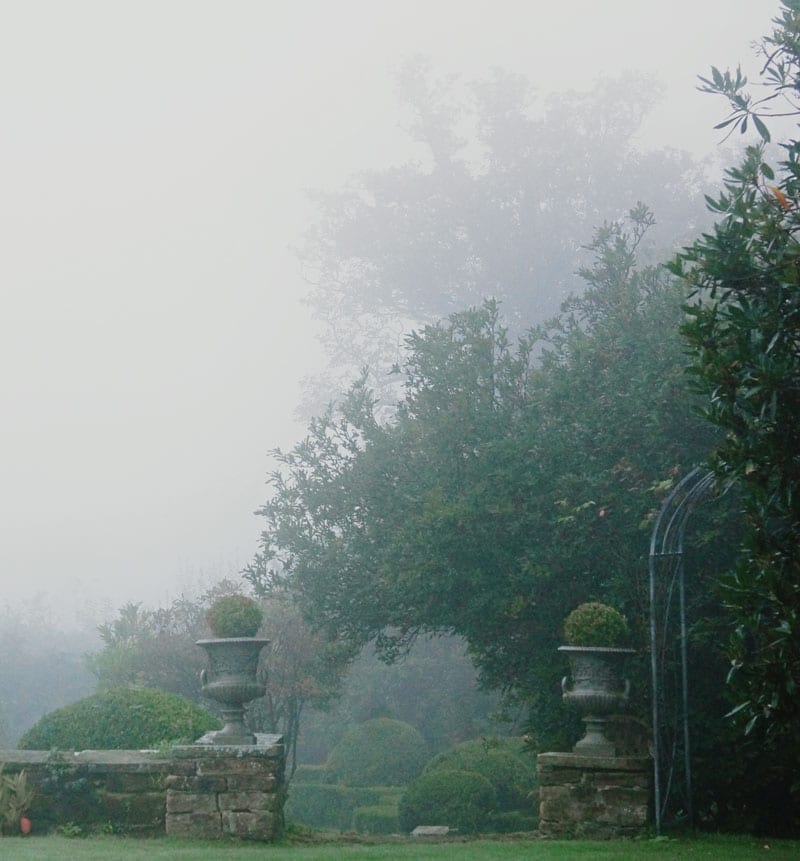 A landscape without a view. On my way back home I glimpsed cobwebs in hedges and then I finally saw colour appear in the mist. Red roses still thriving despite the longer and cooler nights causing the fog.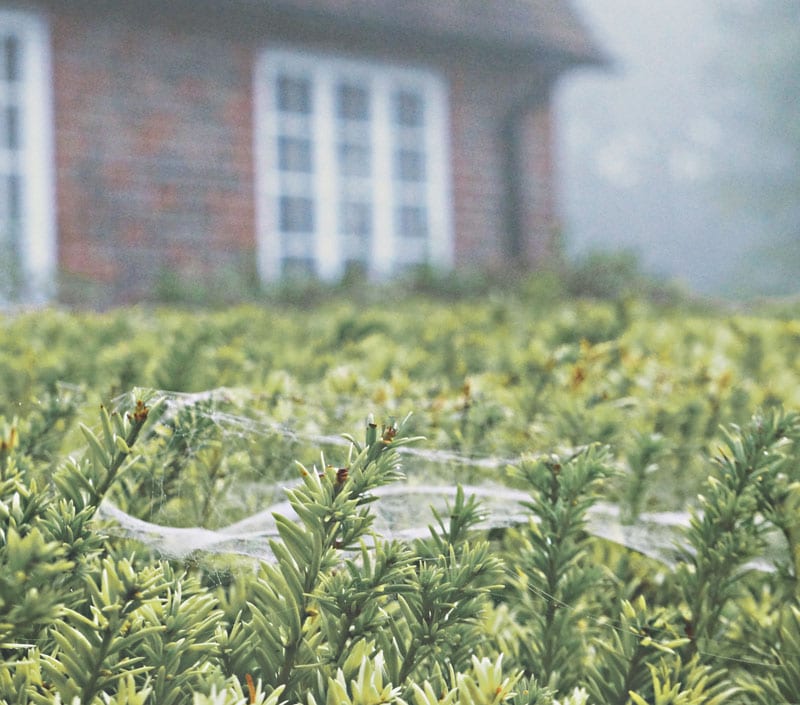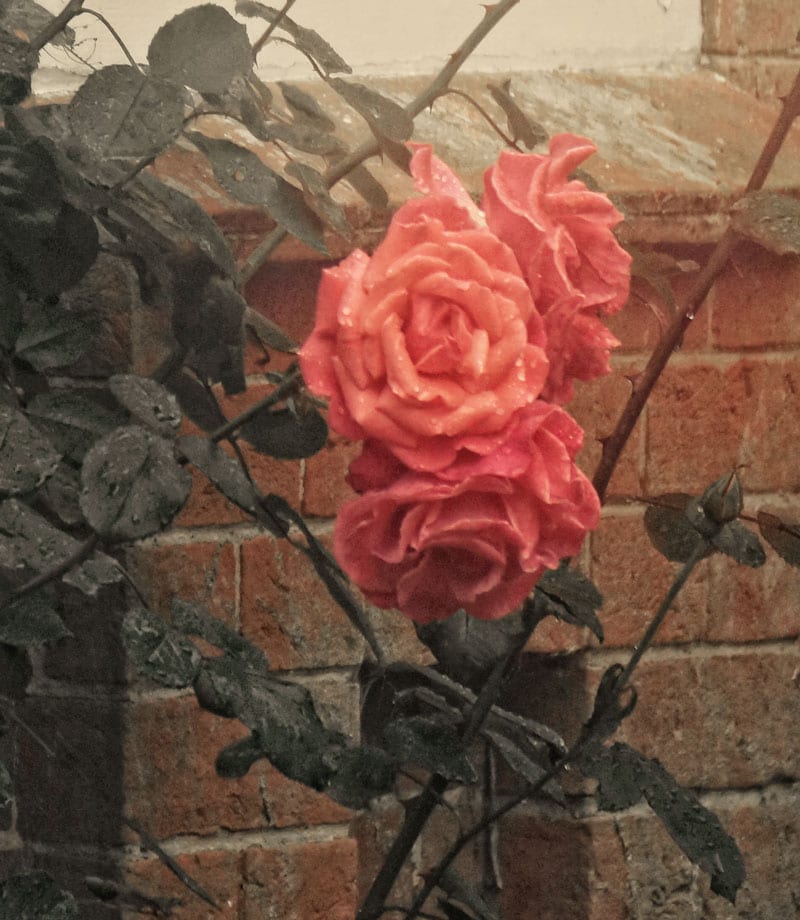 But in my garden a yellow rose was weeping petals as it silently said goodbye to summer.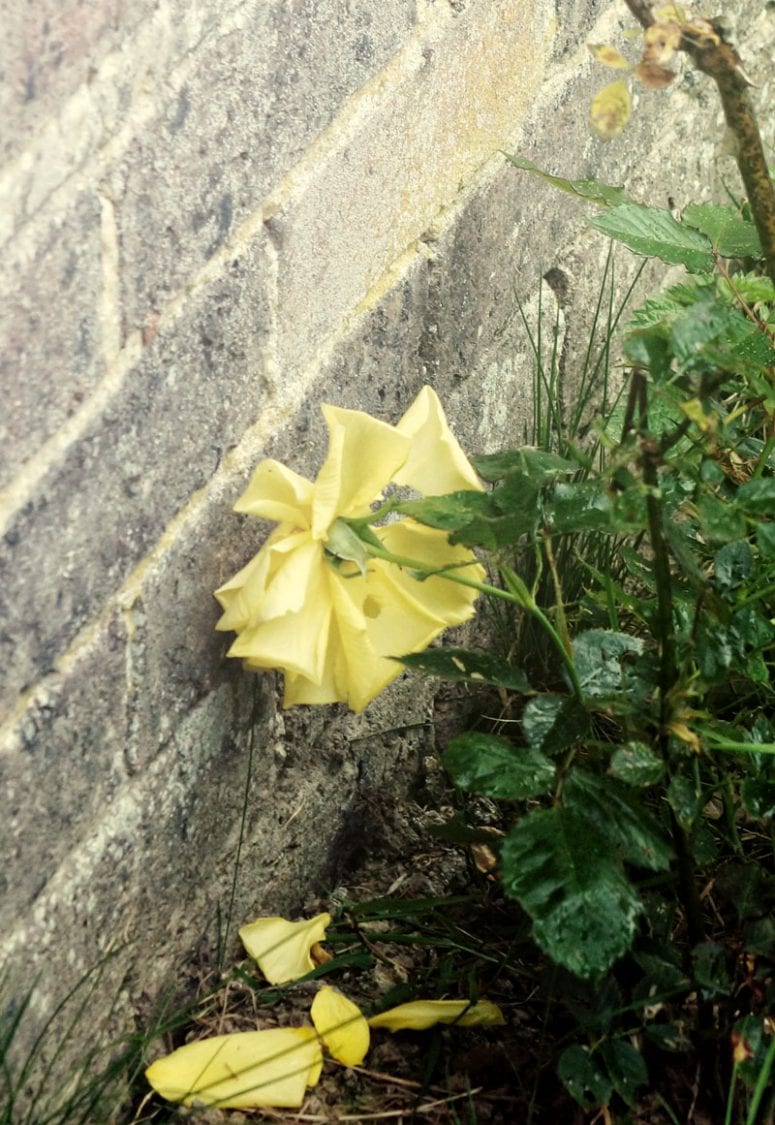 Inside my children had just woken up – the silence was broken and the Autumn mist was soon gone.