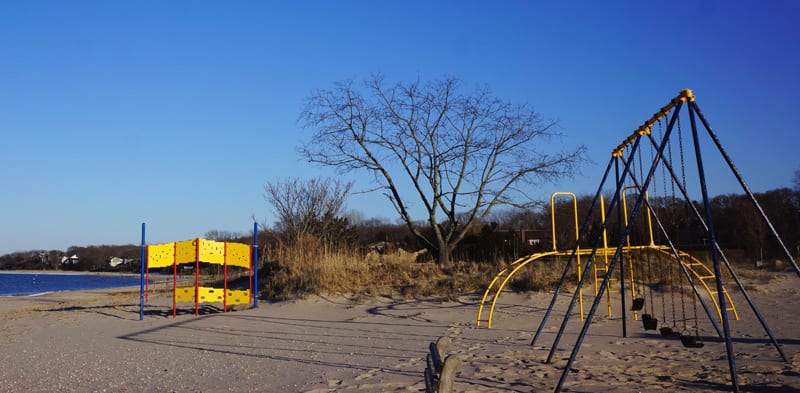 End of the school day. Time for the playground on the beach. A break even for me from my sometimes topsy turvy world.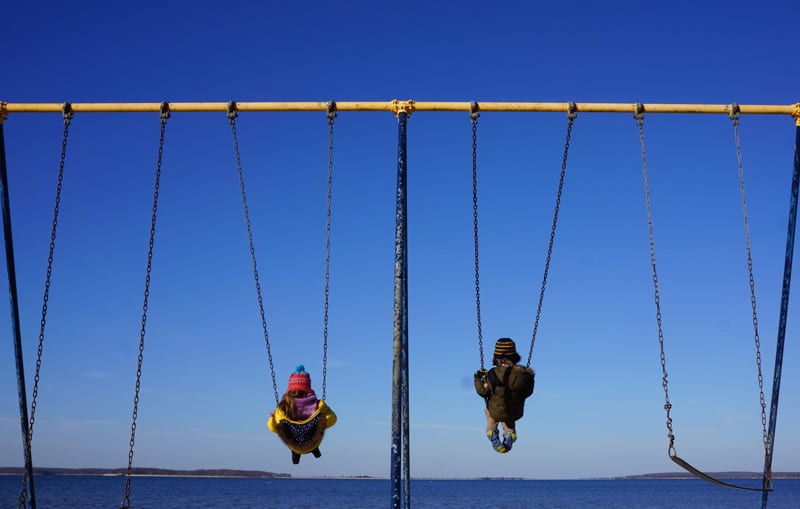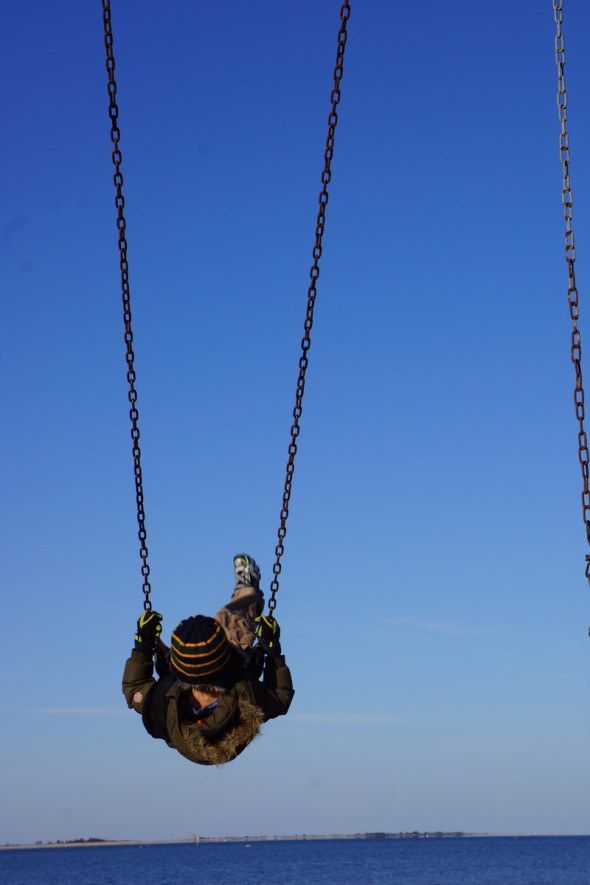 The sun was out although it was minus five (23 F). Cool fresh air on swings with a water view.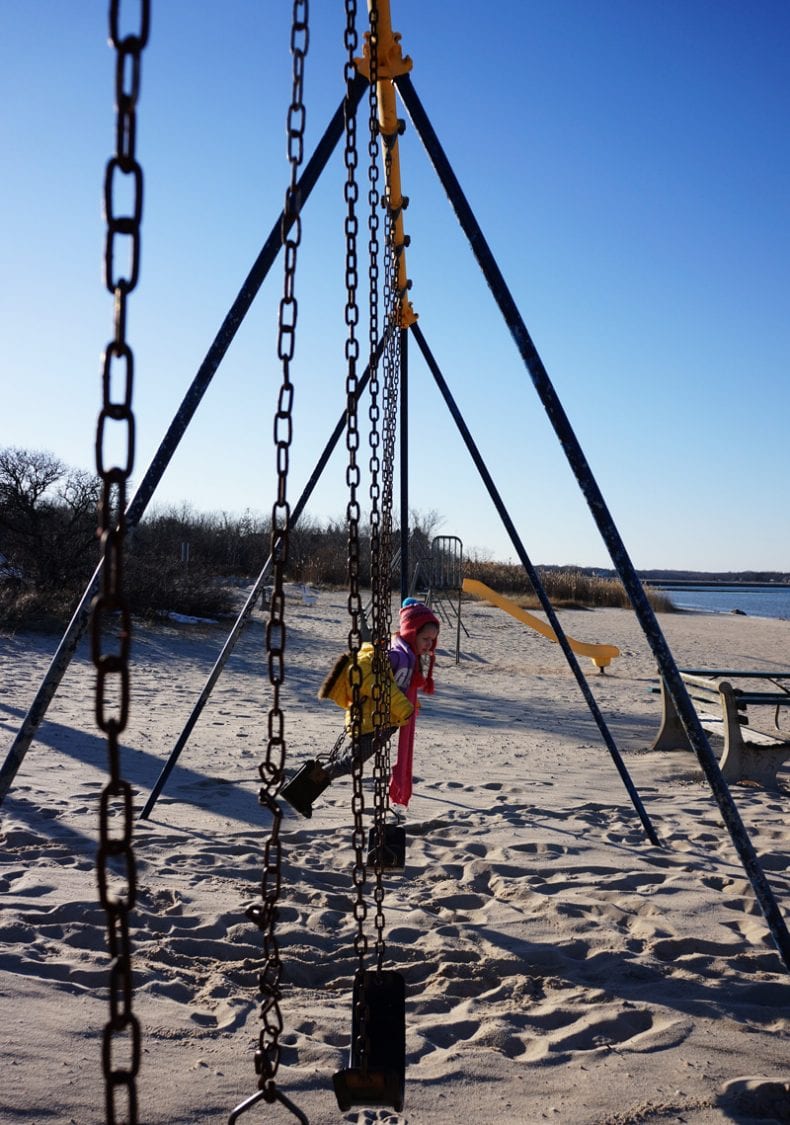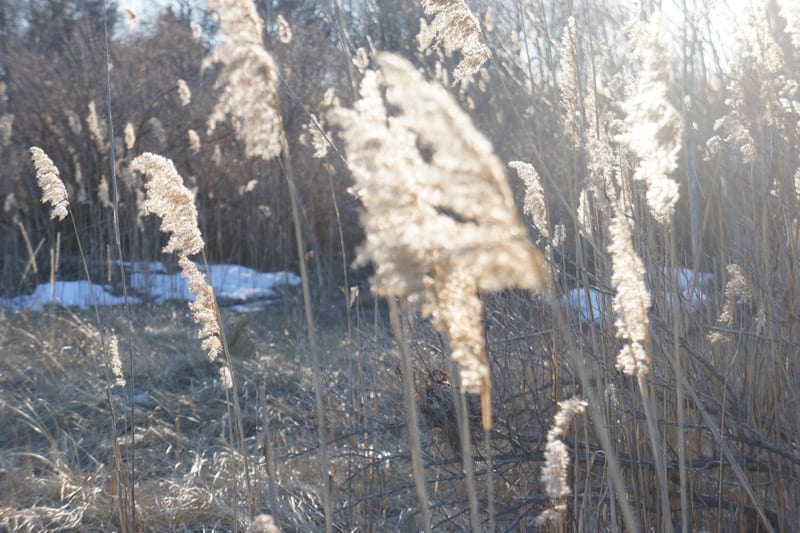 I relaxed as I watched the shadows on the beach. And the sunlight on the rushes.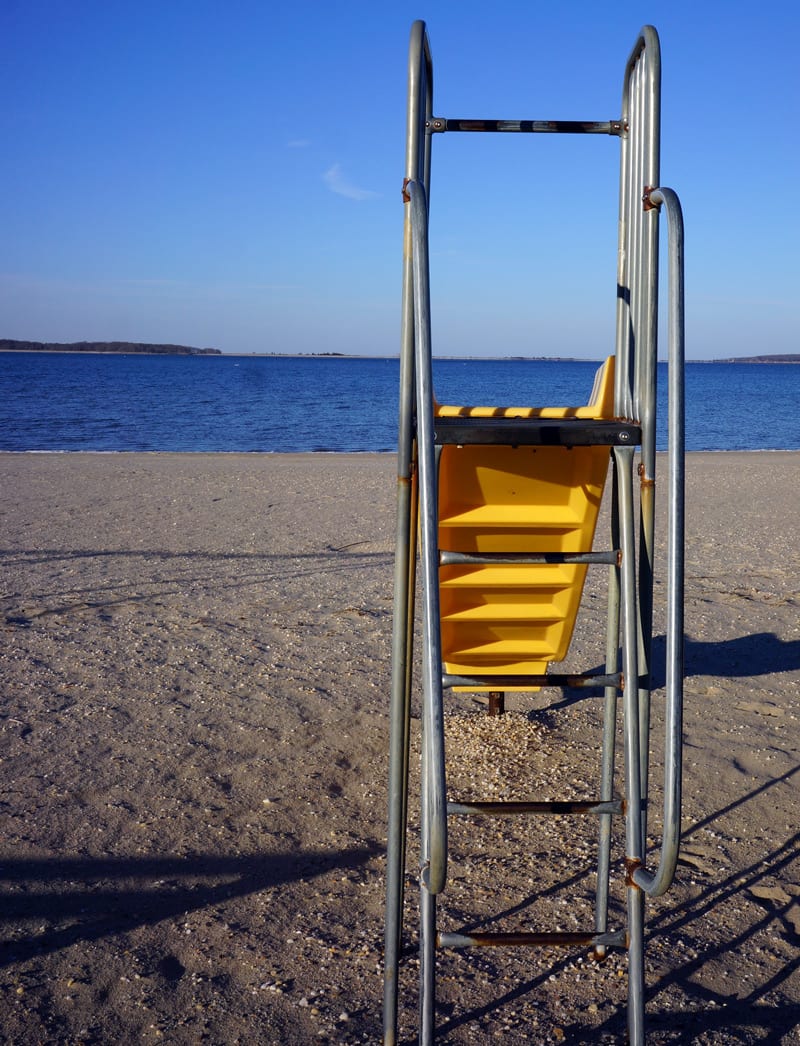 [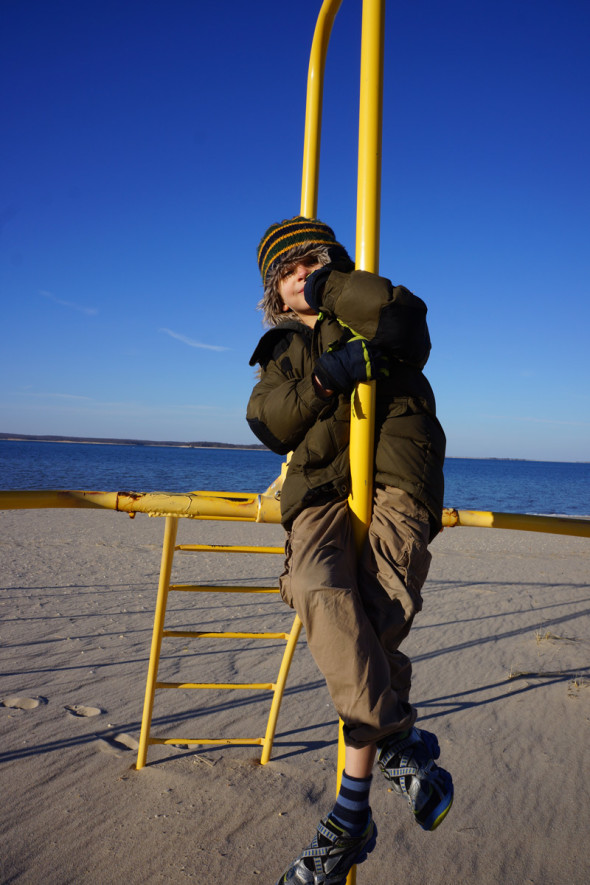 Nothing better than a slide and a climb. For them not me! Then one last swoosh through the big blue sky. Mission accomplished when I saw them laughing in the back of the car. It's always good to have an outdoor break at the end of the week.
Havens Beach, Sag Harbor
Havens Beach in Sag Harbor is perfect for kids all year round. There is a beach playground as well as outdoor grills. It's a family friendly beach in the Hamptons with its shallow and quiet water. In the summer you can pay a daily fee to park a car if you don't have a parking permit. Havens Beach is located on Havens Beach Road just off Bay Street in Sag Harbor.
My kids also had a special outing to this beach playground to eat s'mores and play in the sand in Now They Are Six.