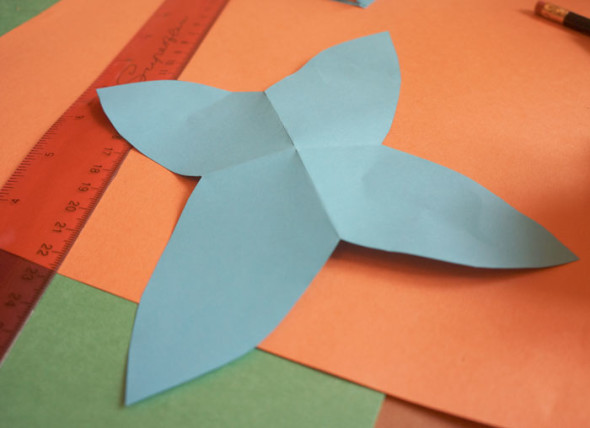 My kids went wild recently making blossoming paper flowers which seemed magical to them but are also a little science experiment. We made petal shaped cut outs in different colours and papers. Luce then created a butterfly and a happy bug to put inside her flowers.  She then folded her creations inside the paper flowers and placed them so they were floating on water in a bowl.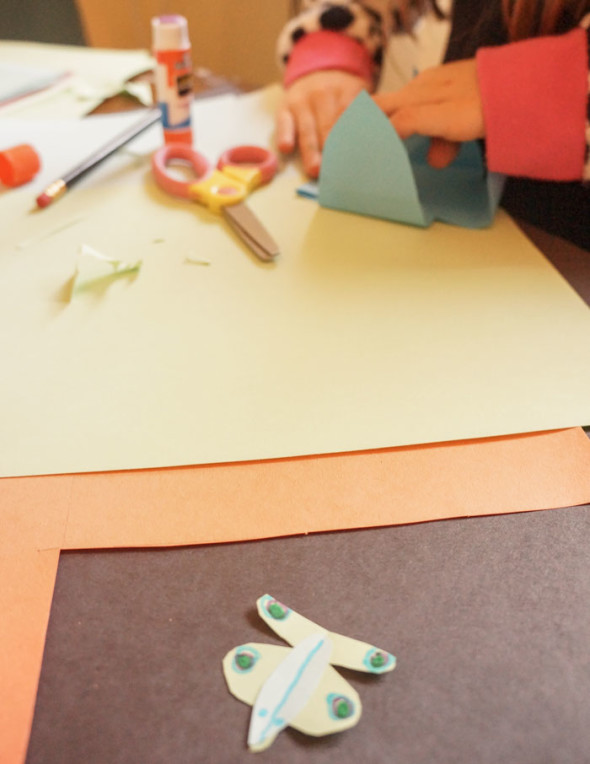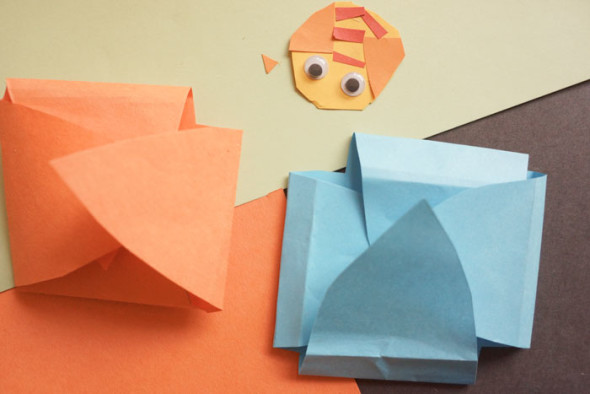 As if by magic the petals on the flowers opened up and the butterfly or happy bug inside was revealed.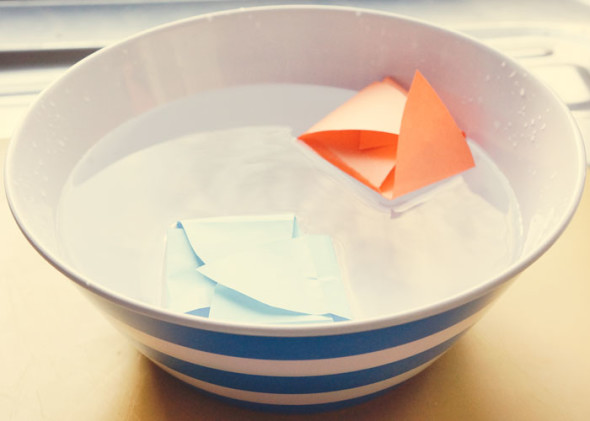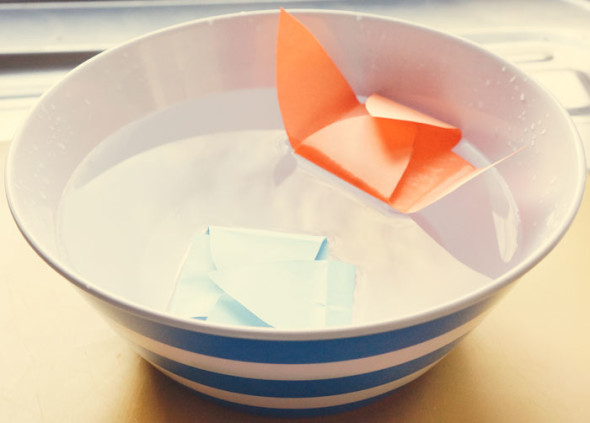 Valentine Paper Flower with Love Ladybug
They also asked me to make a ladybug with hearts for a Valentine Day's version of their blossoming paper flowers. Inside the Valentine's envelope they've included brief instructions to float the folded paper on some water.  The paper flower will then open to reveal the Valentine ladybug inside.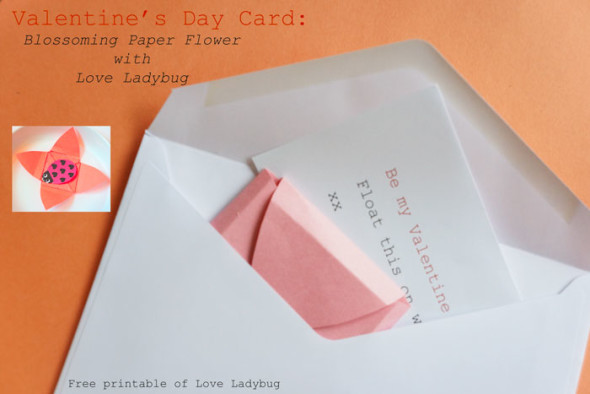 >>>> Here's a free printable of the Love Ladybug: Blossoming Paper Flowers & Ladybug <<<<
The Blossoming Paper Flowers are easy to make:
Cut out a square piece of paper (15 x 15 cms or 6" x 6") – choose different colour papers or draw on one side.
Fold the square into four (Fold it in half then fold that in half again). 
Draw a petal shape from the folded corner. 
Cut the shape out and then unfold. 
Insert a handmade flower, butterfly or the ladybug. 
Fold 'petals' over making an envelope.
Place folded paper onto water in dish. 
Watch the petals open! 
Science not magic
I then explained that it was the tiny wood fibres in the paper that were absorbing the water and then swelling. This made the folded paper unfold. It's called 'capillary action.' This process can also be seen in plants where water travels from the roots to the rest of the plant.
Luce also noticed the difference when she used different types of paper for her flowers. In the top photos you can see that the blue paper was slow to open. The absorbent construction paper opened at once when she put it on water whereas a stiffer colour paper took ages to open. Theo realised kitchen paper towels wouldn't work as they would soak up paper too fast!
Theo then made a paper flower inside a paper flower inside a paper flower as he wanted to watch them all slowly blossom one after another.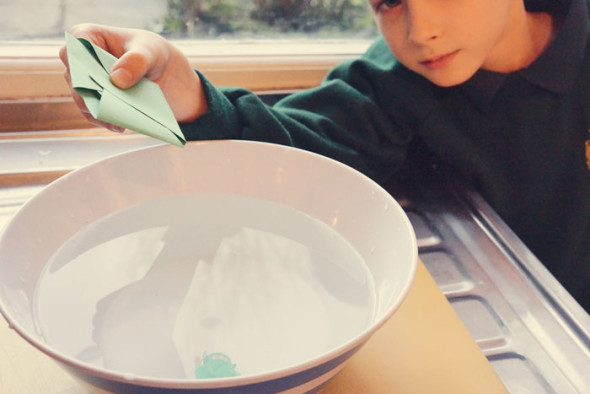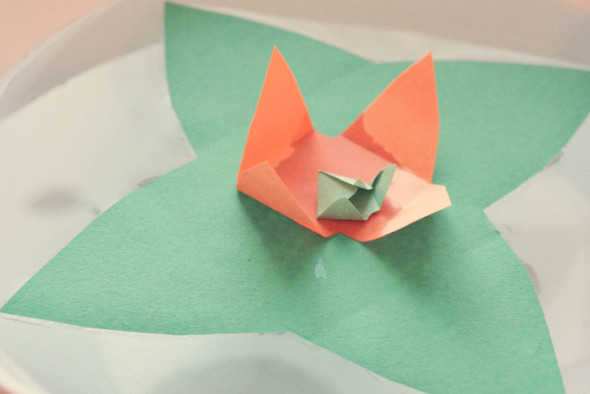 Luce and Theo then created lots of other versions of these blossoming paper flowers. They just loved watching the paper flowers magically open up or – as they soon learnt – scientifically open up. They now want a big rainstorm so that afterwards they can float some flowers in puddles and watch them bloom.