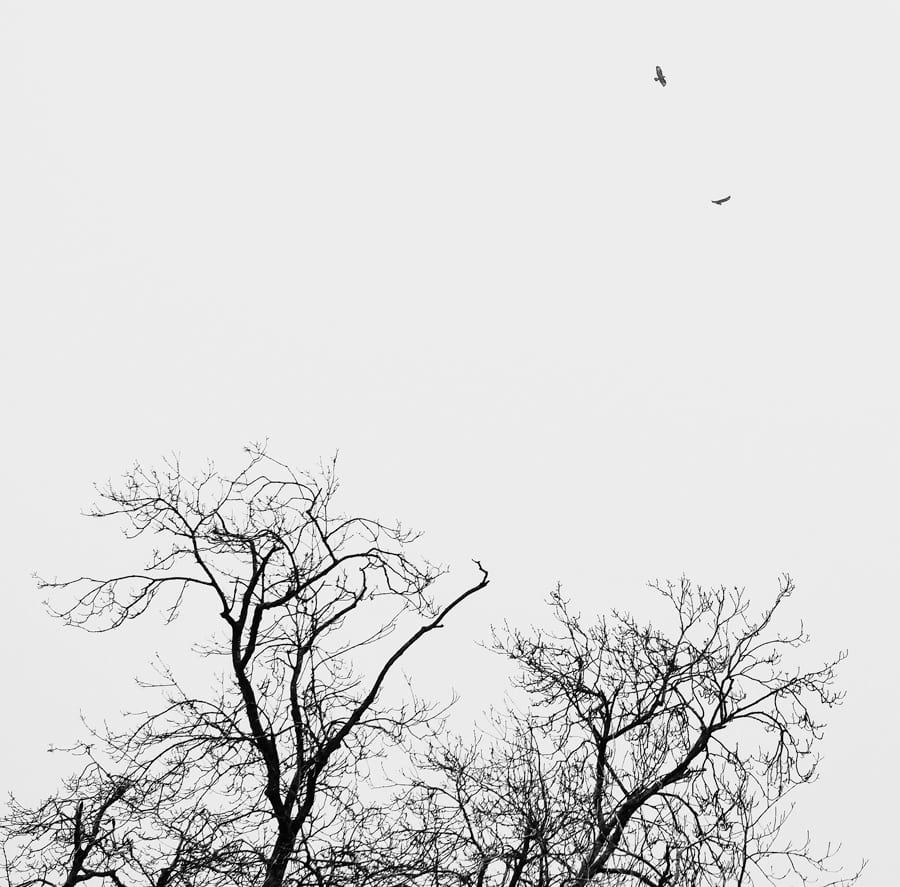 A pair of buzzards were soaring and hunting in the fields and on the edge of the woods near us in West Sussex on New Year's day. As they do regularly. Last summer they often had one of their young ones flying with them. I like that buzzards mate for life.
In case you're an American reader, here in the UK a common buzzard is a 'hawk' and one of the commonest birds of prey.
"To hell with them fellas. Buzzards gotta eat, same as worms," says Josey in The Outlaw Josey Wales after he guns down some men and is asked if he's going to bury them. If you're British, let me explain that in the US a buzzard colloquially means a vulture. There are also New World vultures versus Old World vultures. So an American buzzard is a New World Vulture. I've seen one of them in the wild – a turkey vulture – in the Everglades in Florida which you can see in my post on US birds of prey in the Hamptons.
If you want to avoid confusion just call them by their Latin name buteo buteo.
A few hundred buzzards now live and breed in Sussex after they became a protected species in Britain in the 1950s. It's one of the things I like about country life. In the past, out in my garden in London I almost became indifferent to the regular sounds of ambulance and police sirens. Now, when I hear a distinct mewing cry in the sky, I know I'll soon see some buzzards gliding past.