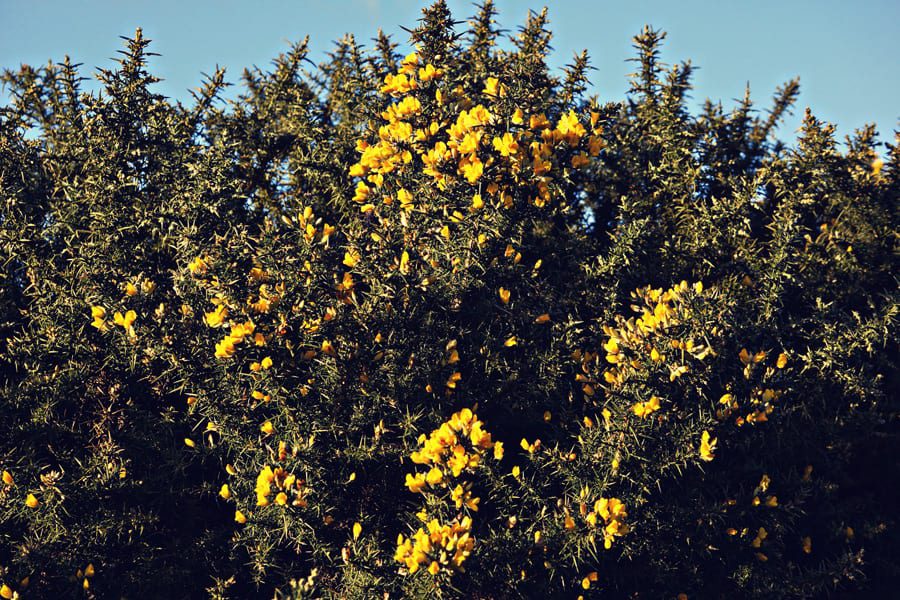 In recent winter walks in Ashdown Forest the only blooms I really noticed were the yellow flowers of the common gorse.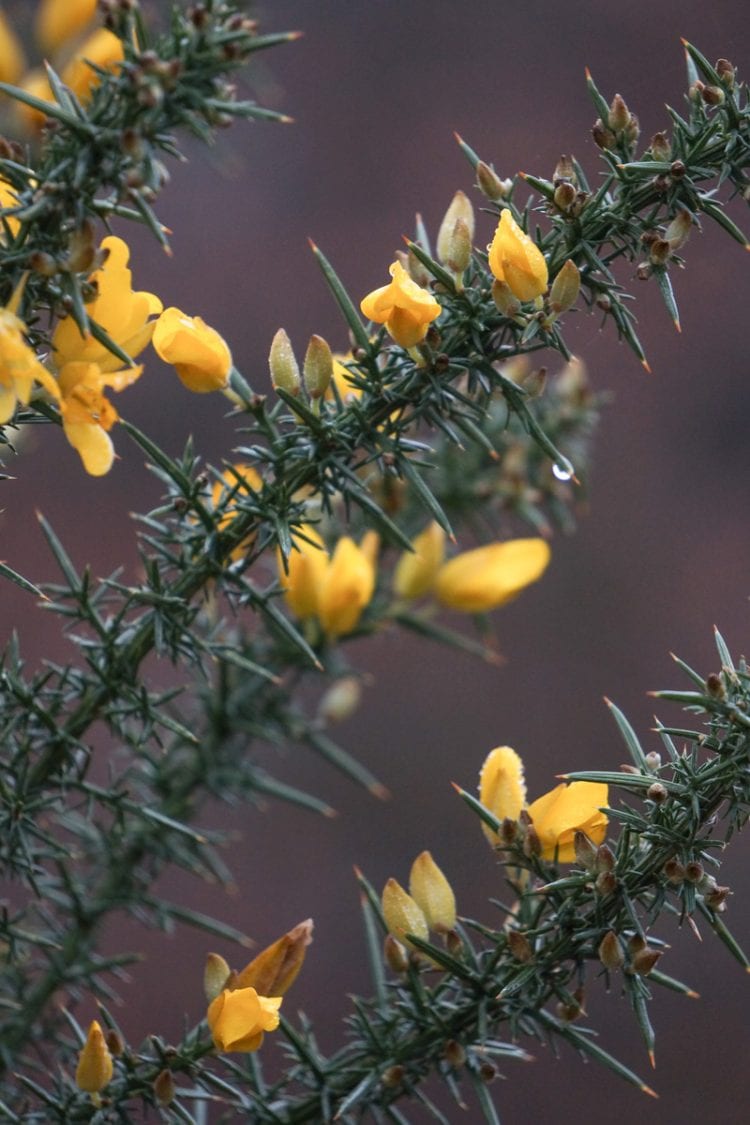 I found it near the treeline by the Goat car park (named after a pub called the Goat which once stood here…a favourite of smugglers).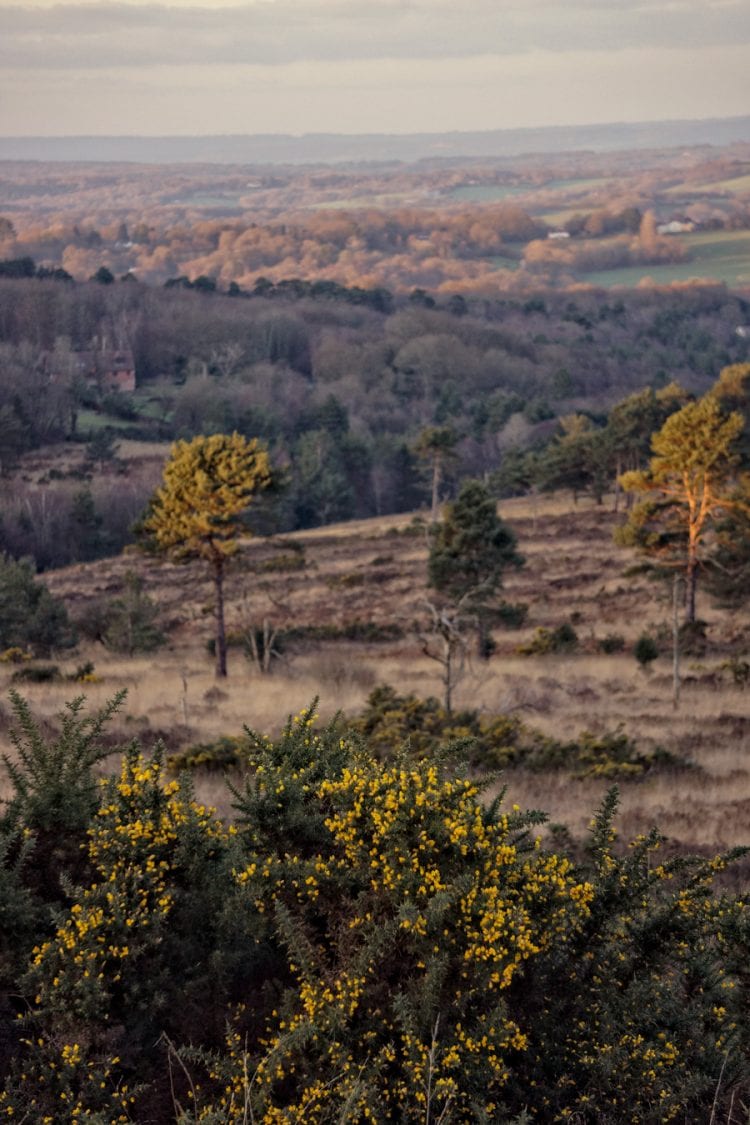 And the evergreen gorse shrubs added a palette of yellow across the landscape when we went on our Winnie-the-Pooh adventure.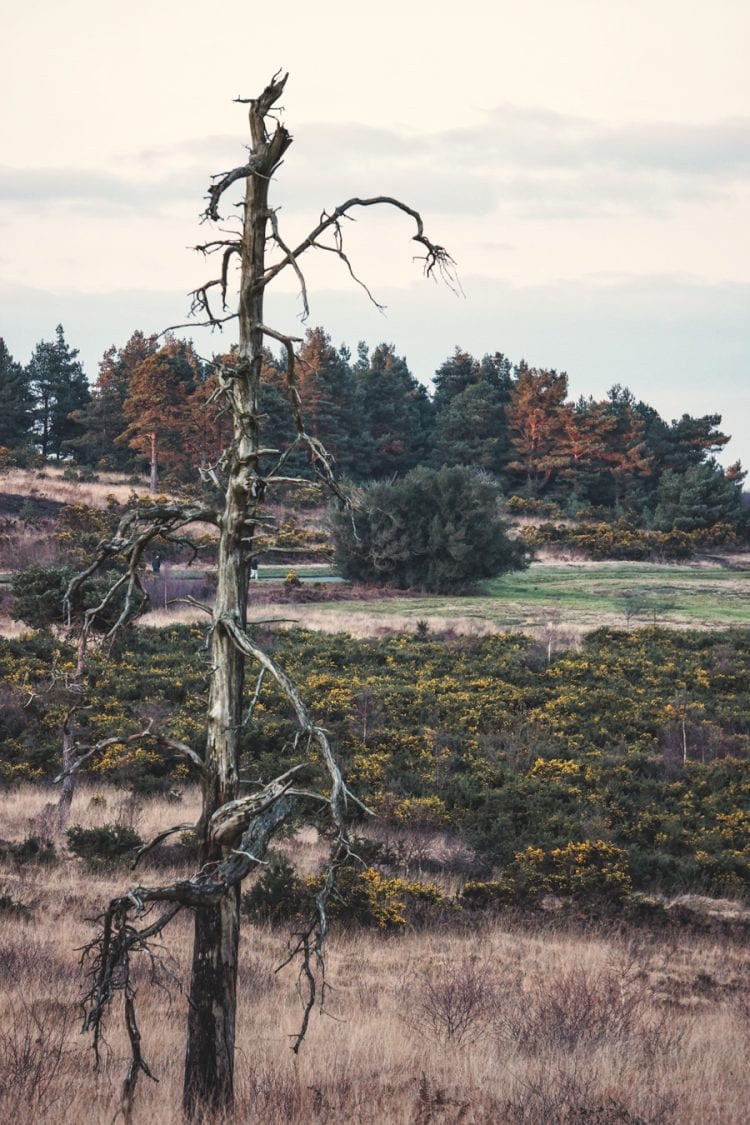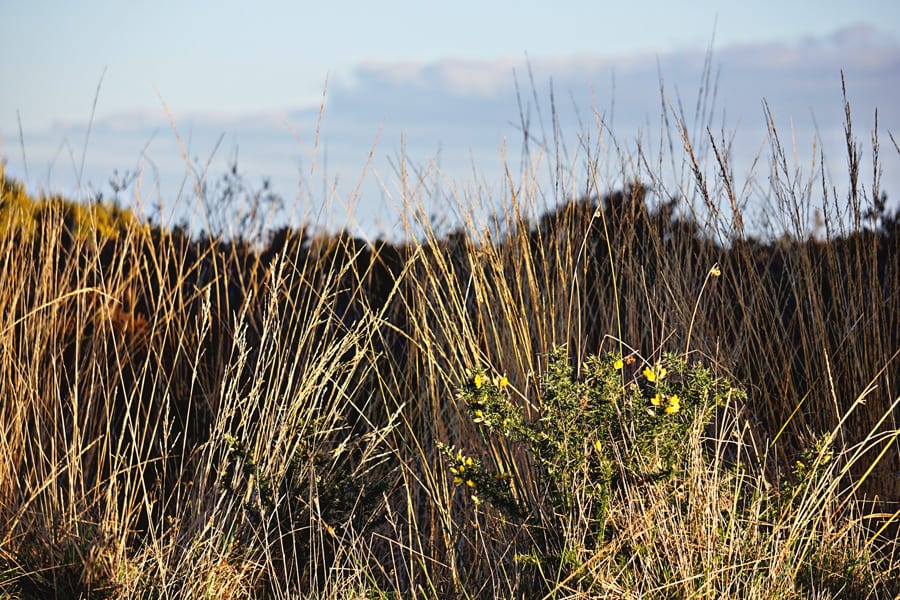 I'm curious now to gather some gorse branches for kindling. The oil in them makes them very flammable. Even back in the 13th century locals were using them for fires. I found it quite fascinating (sorry, I do!) that a 1274 Ashdown Forest report said: "Customary tenants ought by custom to have heath, bracken and gorse to burn for their needs."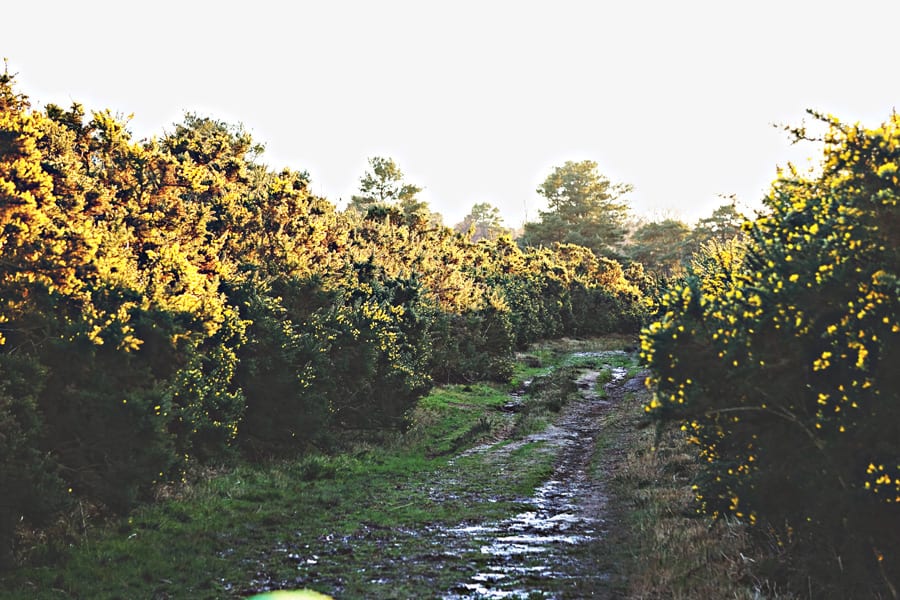 So far I've never tasted Gorse flower wine but apparently it's a wonderful full-bodied country wine. Perhaps we'll go on an expedition in March and April, the best time for picking, and try to make some. River Cottage has a recipe here. Must remember to wear gardening gloves to protect my hands from the spindly leaves and shoots.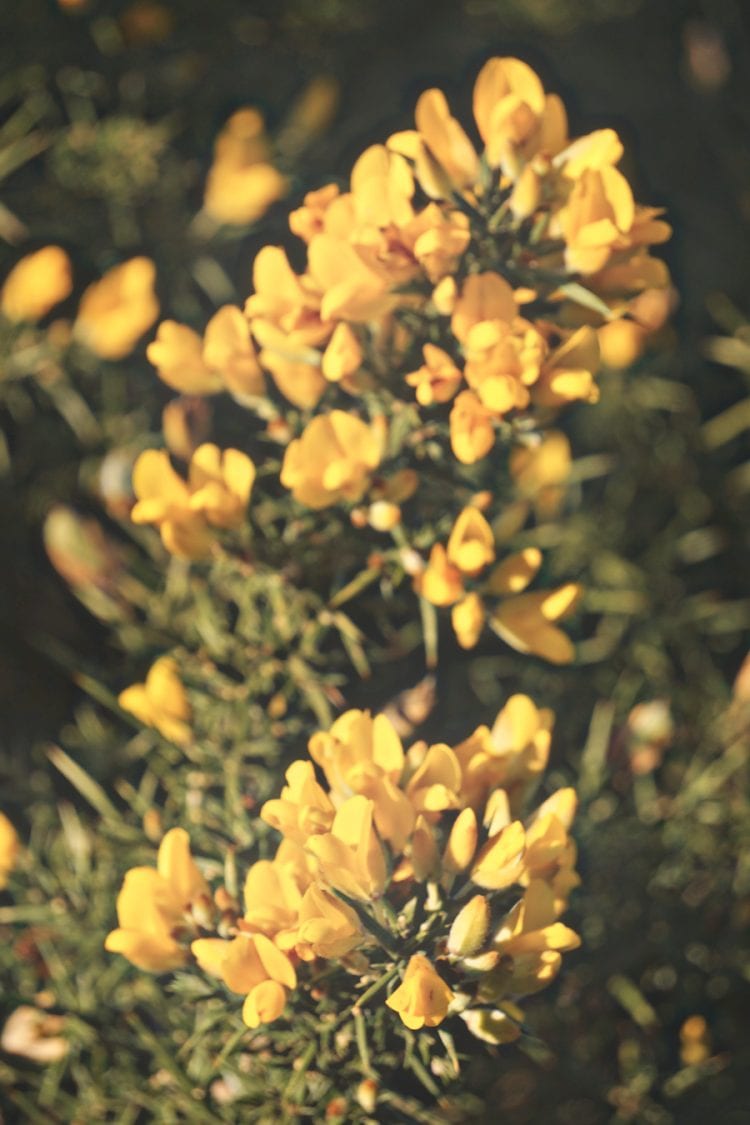 There's another reason I want to go back on a warm spring day. Then, when the flowers flourish across the gorse bushes, the air is filled with the smell of their coconut-vanilla scented flowers.  Hmm, I wonder if I can also find a recipe for bath oil?
Wild birds and even invertebrates love these shrubs. Nectar when little else in flower. Refuge on harsh winter days.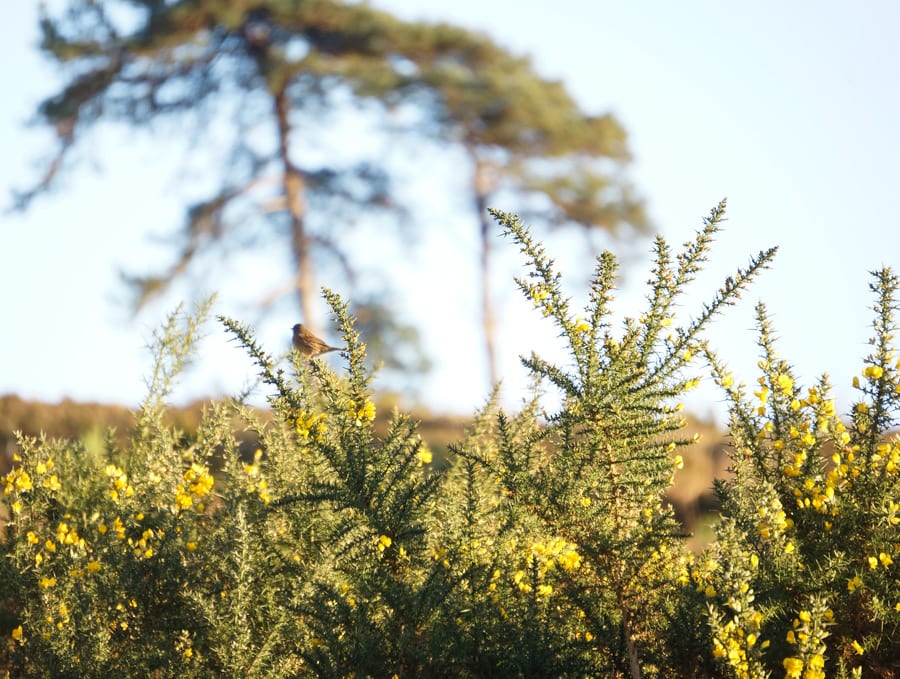 Although gorse shrubs (ulex europaeus) are particularly dazzling from January to June, they can be in flower nearly all year round.  That's a good thing. If you like kissing.
The famous fairy illustrator Cecily Mary Barker explains why in these extracts from  The Song of the Gorse Fairies:
"When gorse is out of blossom,"

(Its prickles bare of gold)

"Then kissing's out of fashion,"

Said country-folk of old.

….

But this will never happen,

At every time of year

You'll find one bit of blossom –

A kiss from someone dear!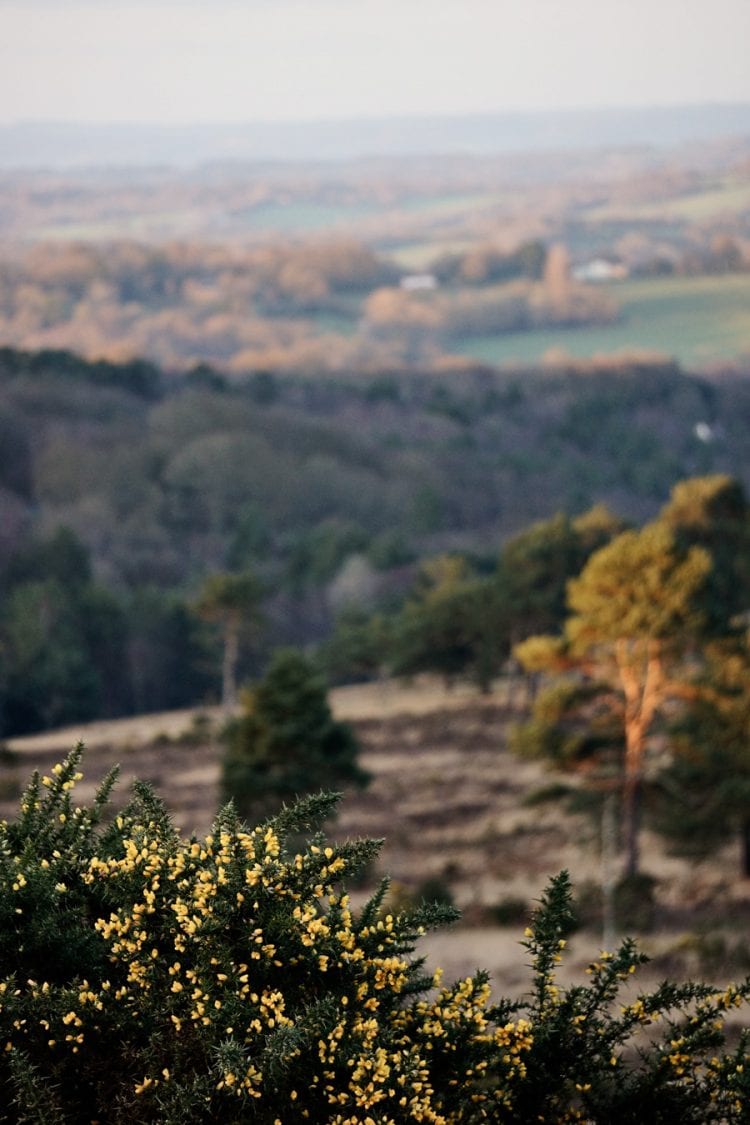 So now when I look at shrubs of gorse covered in yellow blooms I think of coconuts mingled with vanilla, glasses of wine, warm scented fires – and kissing.