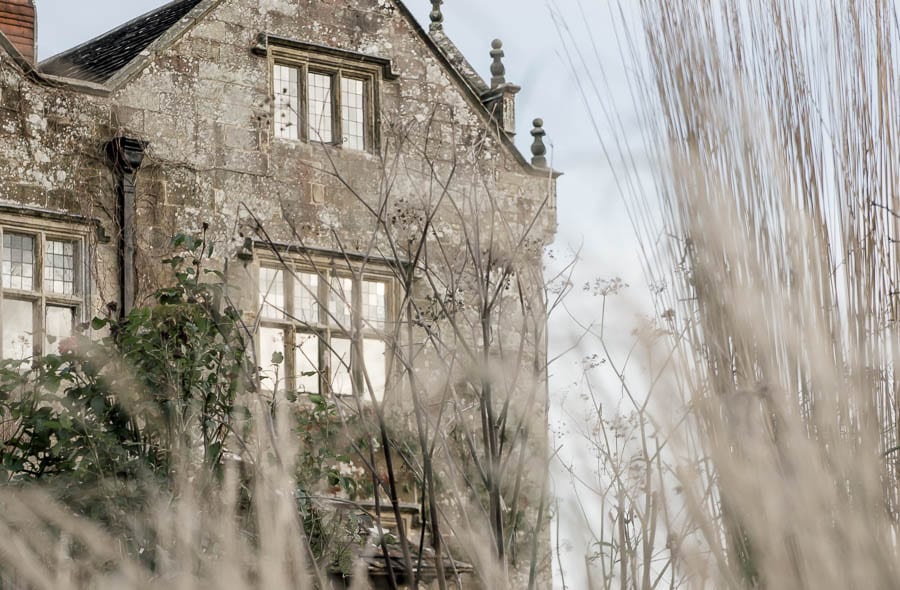 I've always wanted to make a wreath to hang on our door during the winter but never had a clue where to start. Now I know how to make a Christmas wreath! But that's only because I attended a workshop at Gravetye Manor in West Sussex. It's one of the best luxury countryside hotels in UK, famous for its gardens.
Head gardener Tom Coward was overseeing the planting of bulbs while we had our wreath flower workshop in the gazebo in the Little Garden.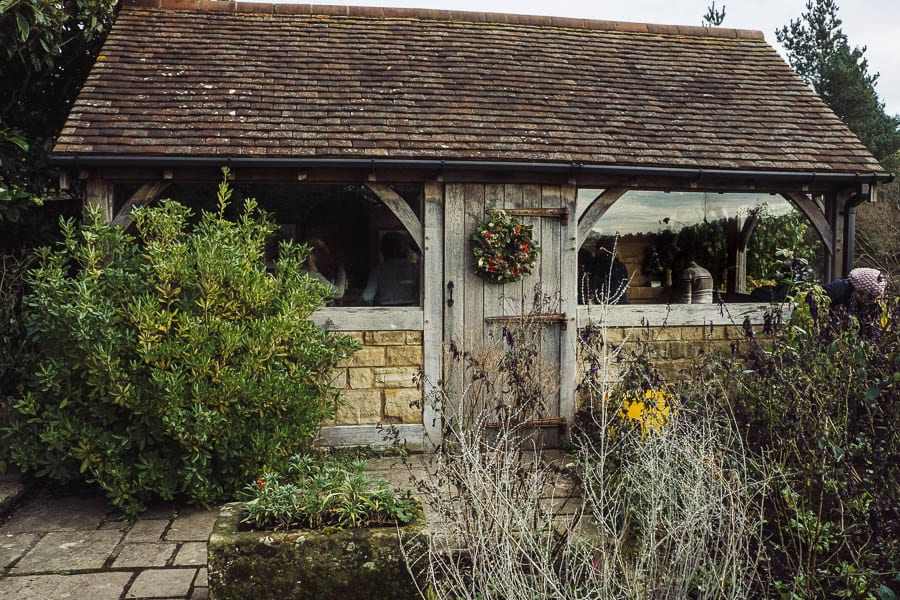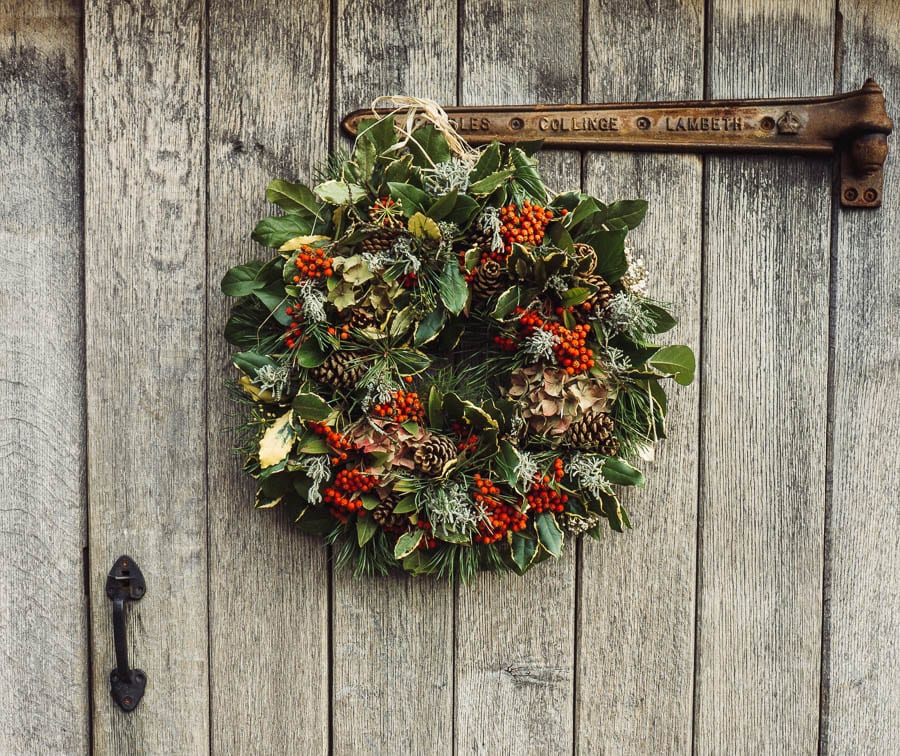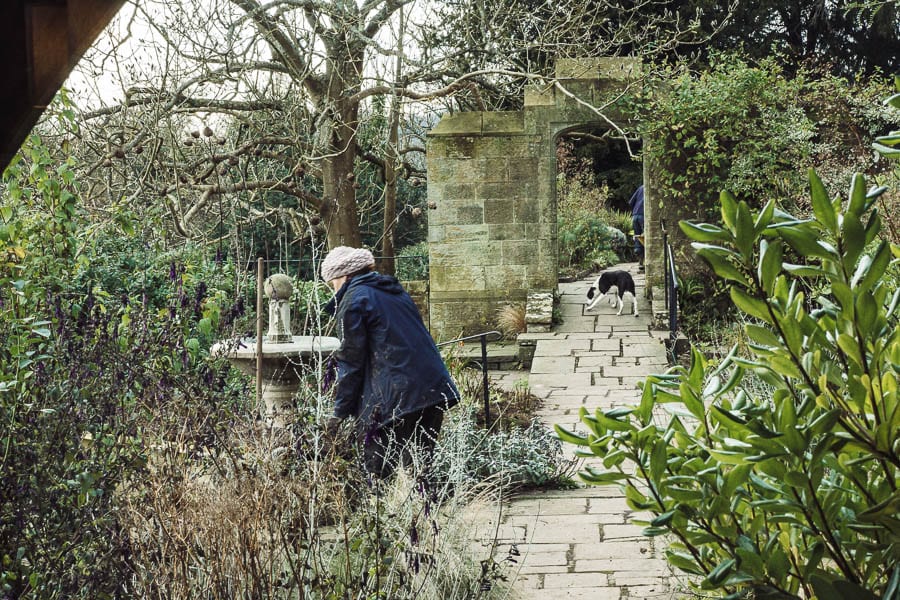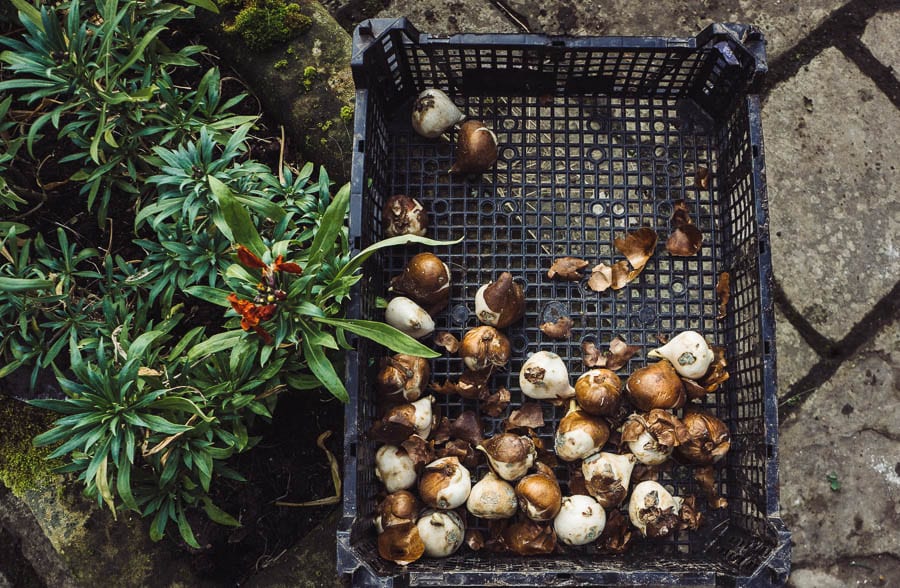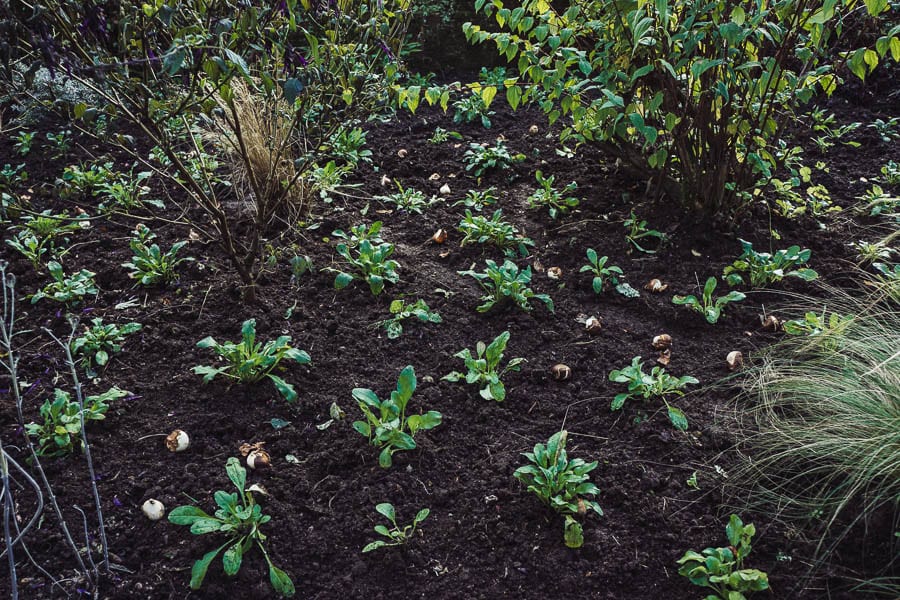 Gravetye's head florist Sue Flight, who has won a gold for flower arranging at the Chelsea Flower show, first gave us a demonstration.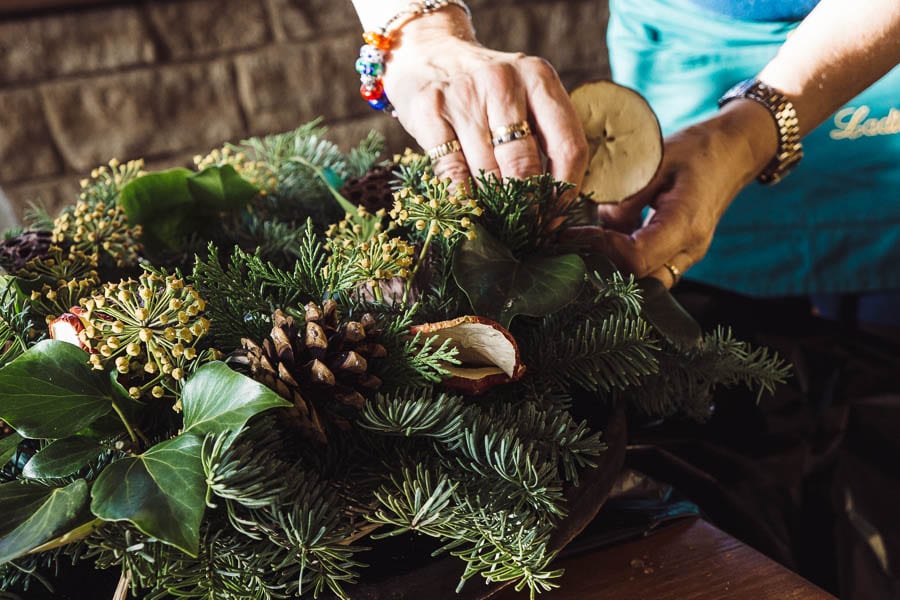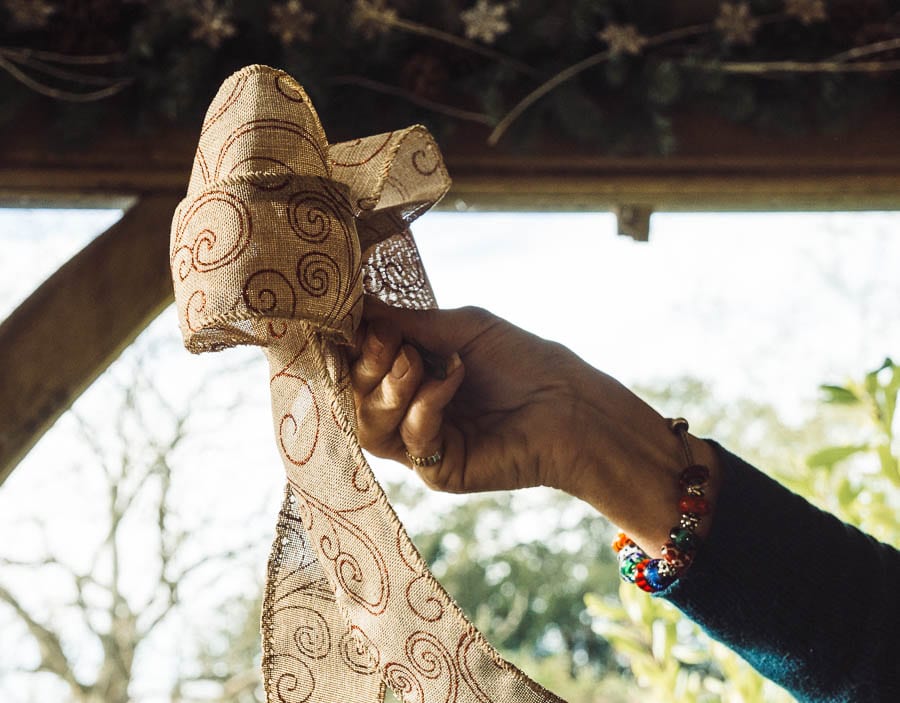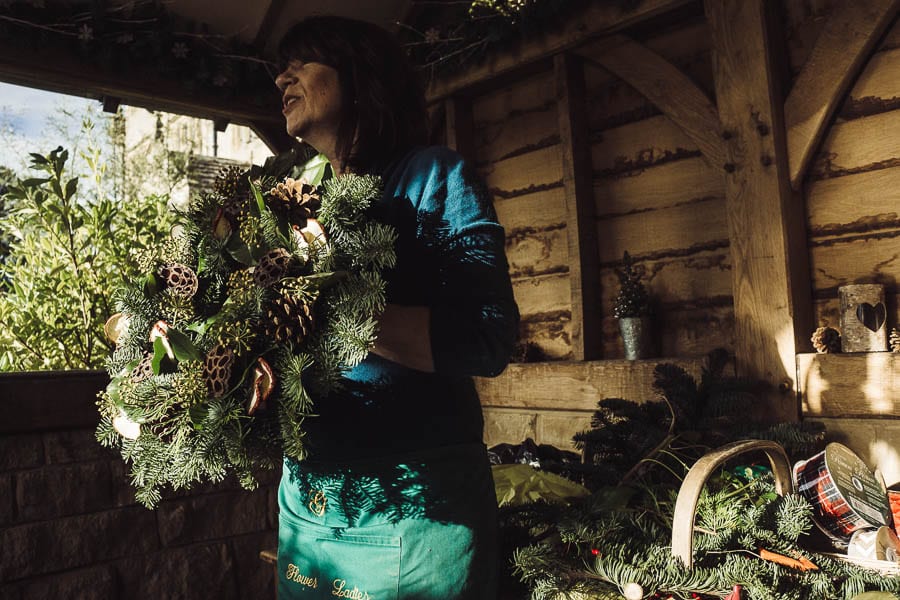 We had the following to choose from when we made our Christmas wreaths on a wreath ring floral foam base: spruce, tree ivy, holly, dried oranges, dried apples, cinnamon sticks, dried lotus heads, cones and berries. There was a choice of ribbons for a bow as well as raffia to hang the wreath on a door. Sue also showed us how to put wire through the ornaments and then stick them into the ring.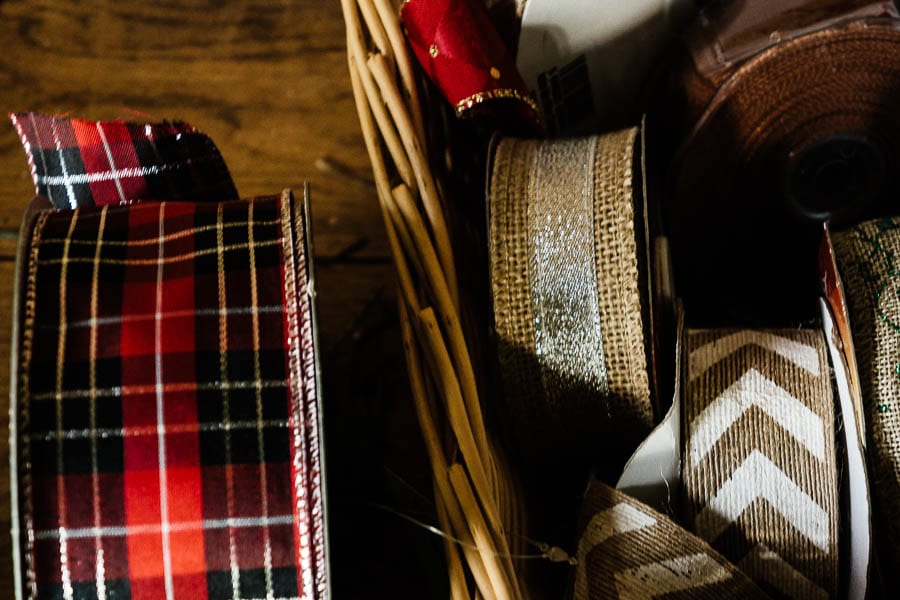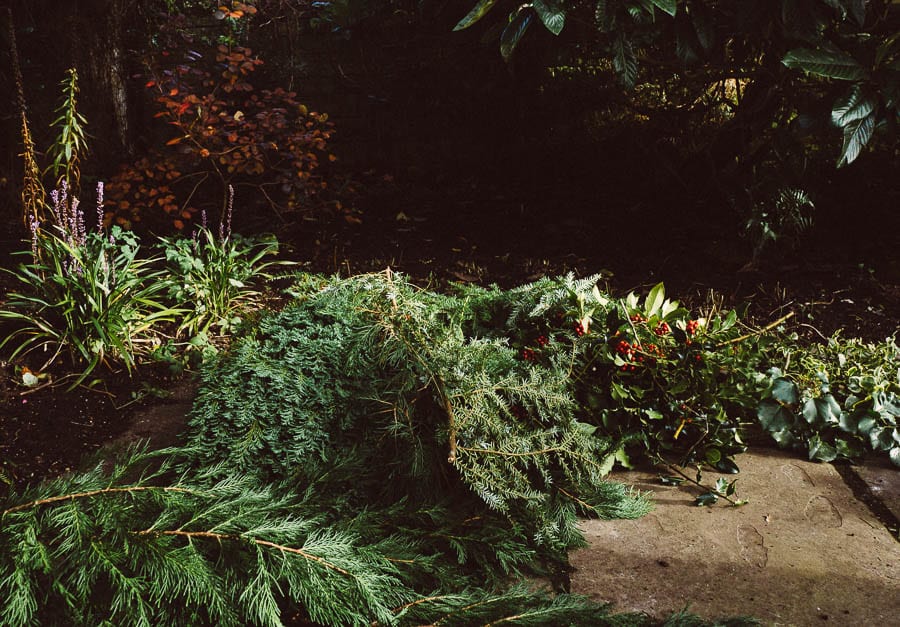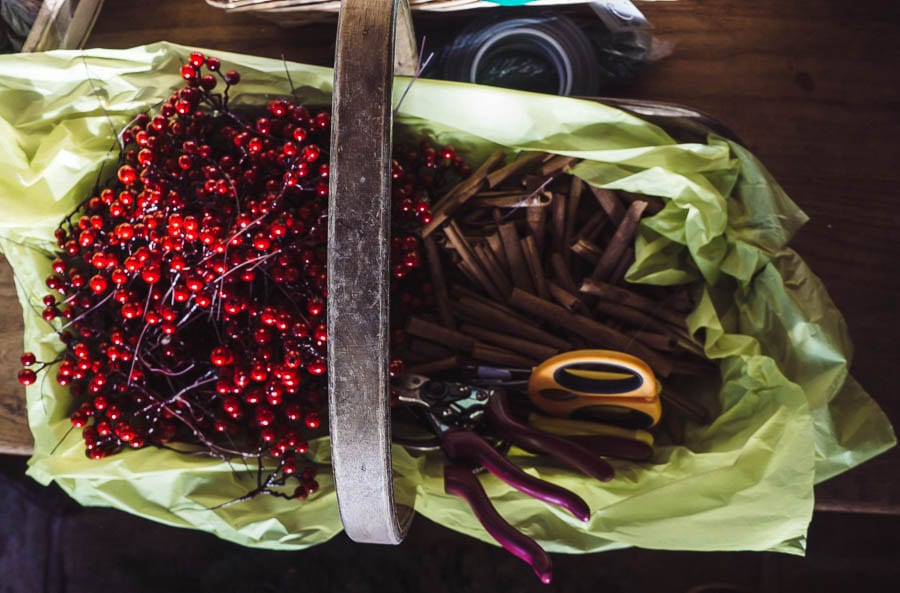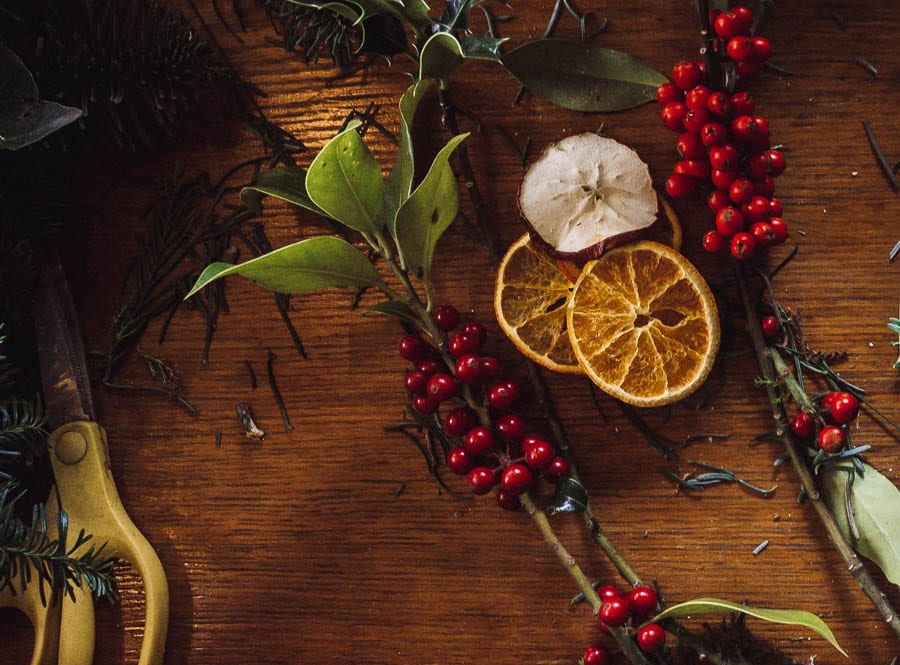 I was worried as she made wreath making look so easy, but Sue continued to give us advice when it was our turn to make them. In fact she made us all feel rather relaxed and creative. First step was to put spruce and other leaves around the outer and inner sides before starting to fill in the ring with all the ornaments.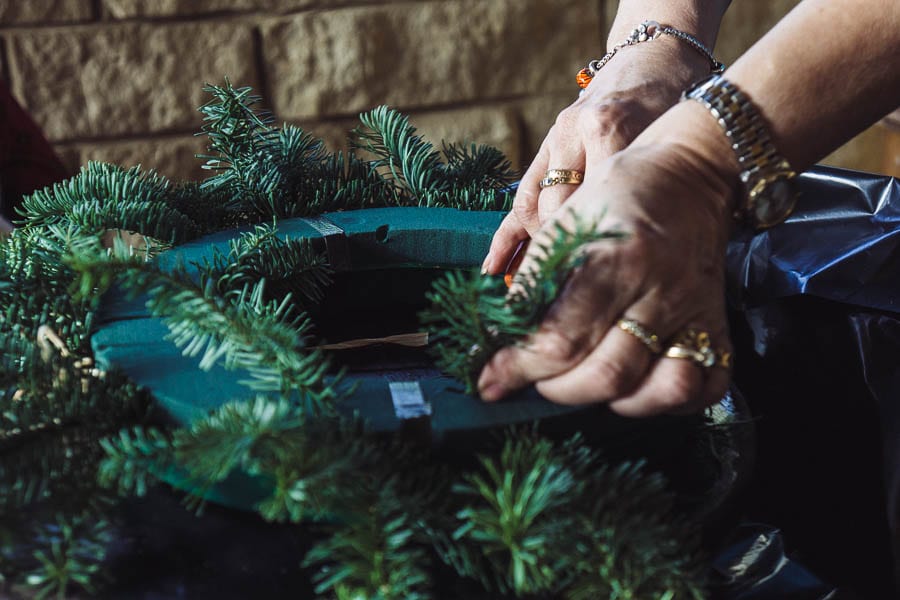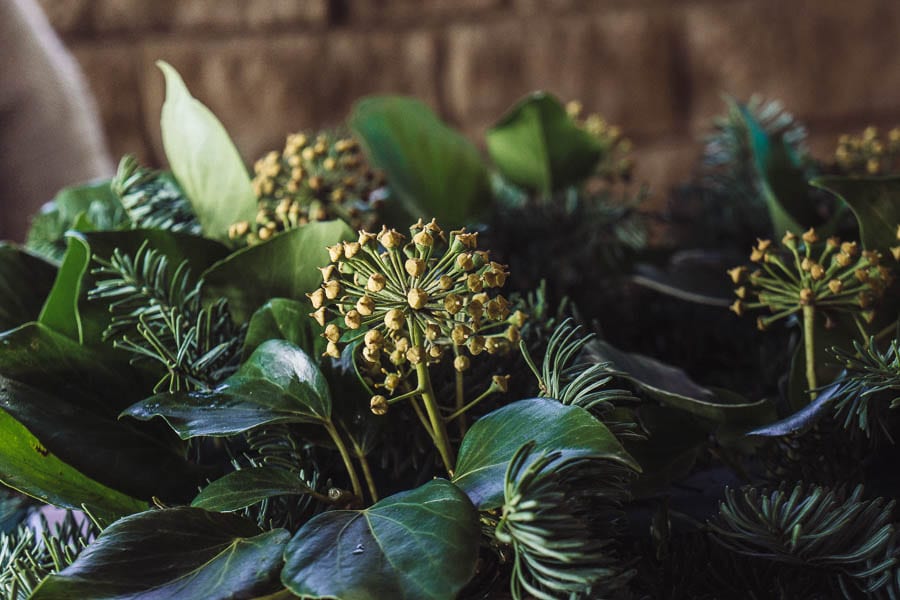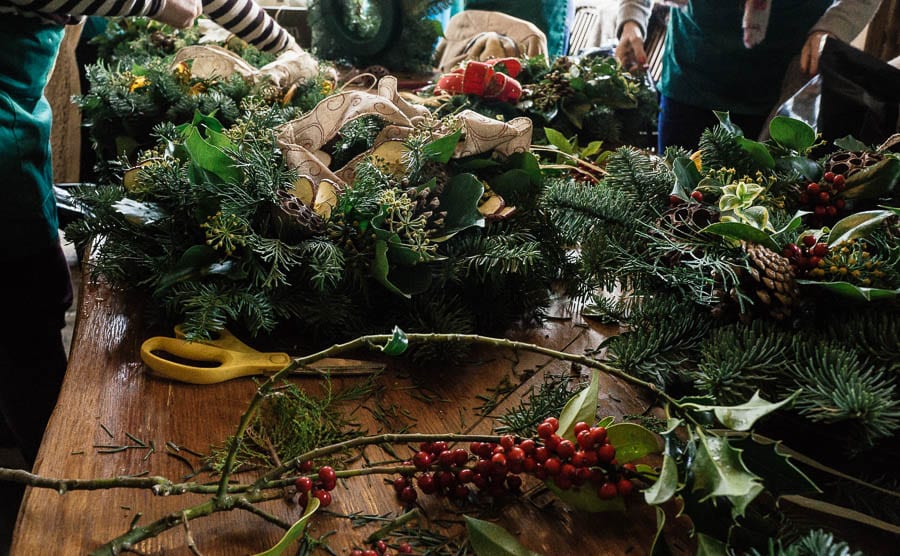 Suddenly the gazebo was filled with gorgeous xmas wreaths. All of us had learnt and made in a couple of hours the type of wreaths that you stop and admire.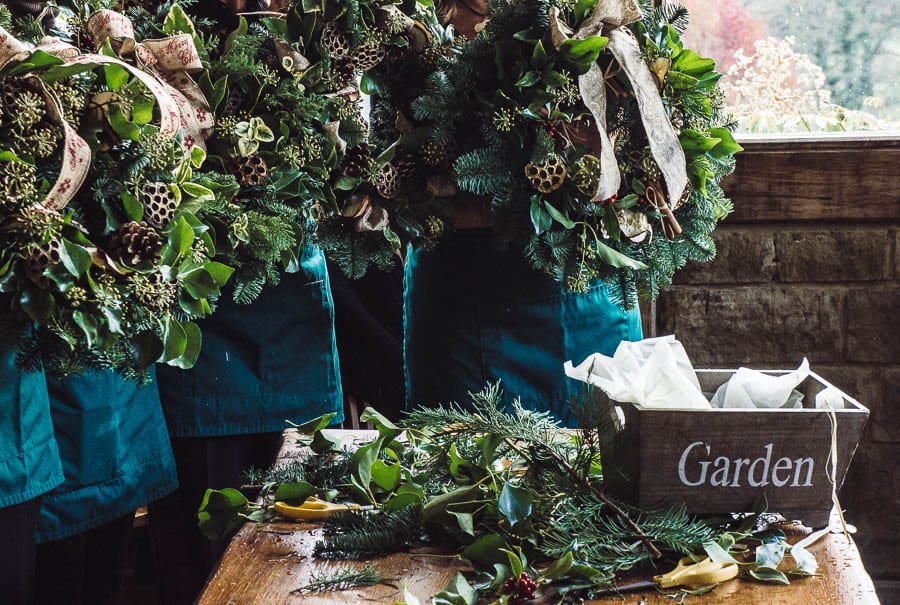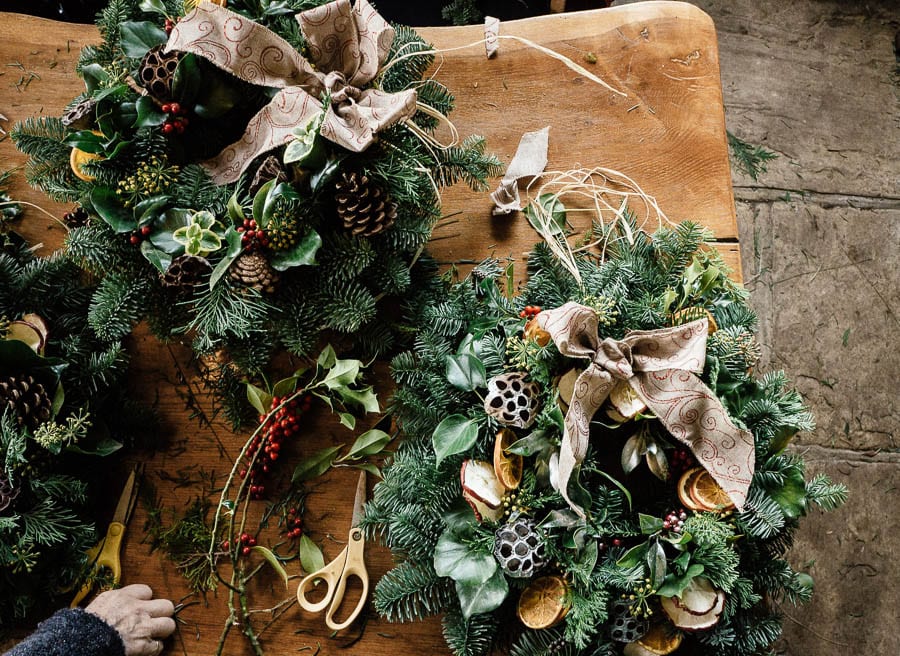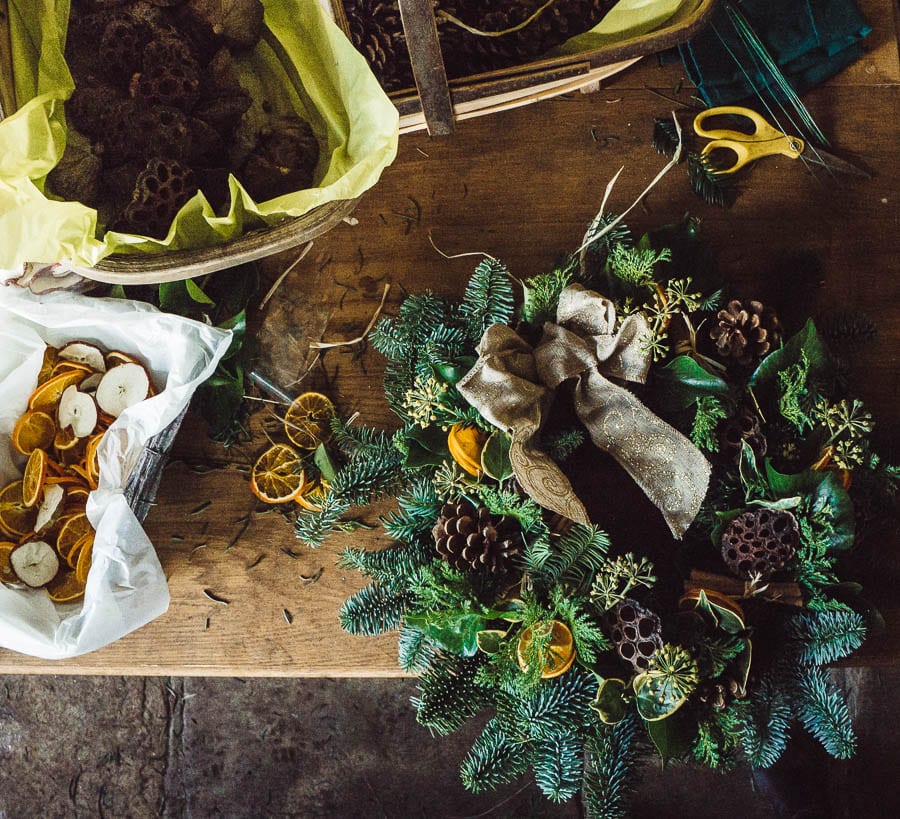 The workshop also included morning tea or coffee with pastries and a two course lunch. It's definitely not an ordinary lunch as head chef George Blogg and his team at Gravetye Manor have recently been awarded a Michelin star!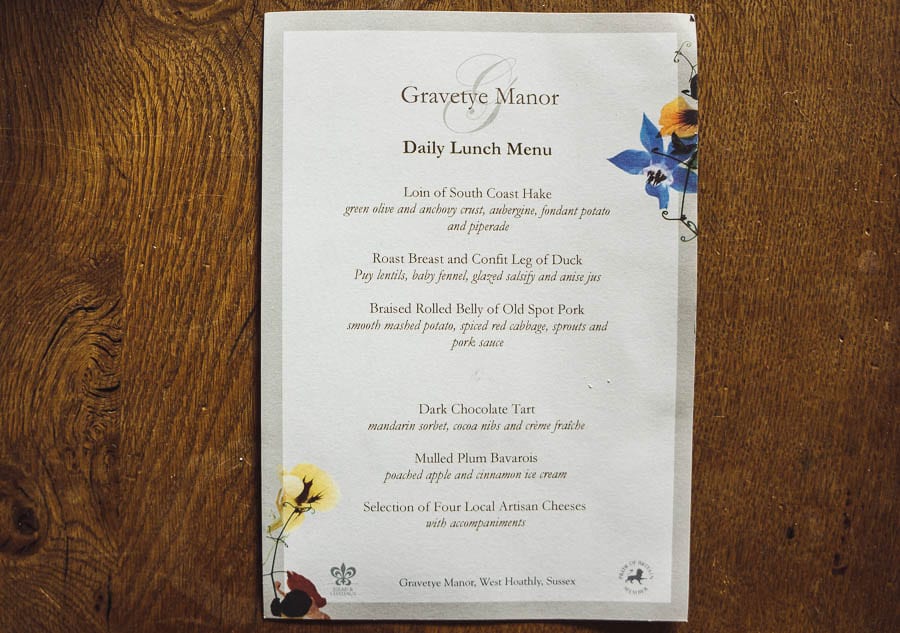 I added some silver spray to give some of my berries and leaves a little bling. After all I have eight year old twins to impress when they arrive home and see my Christmas wreath on our blue front door.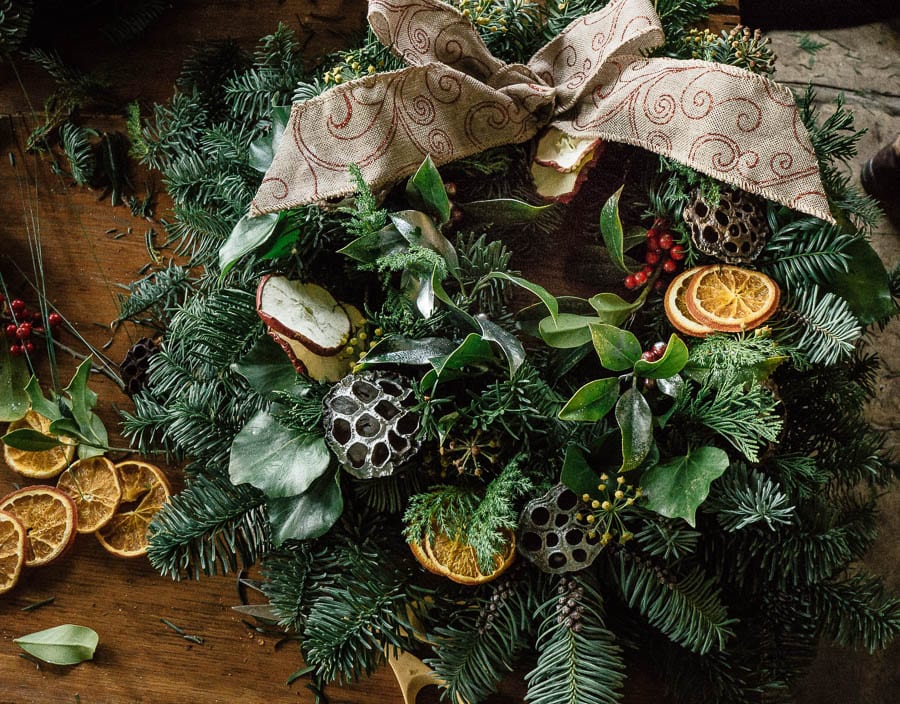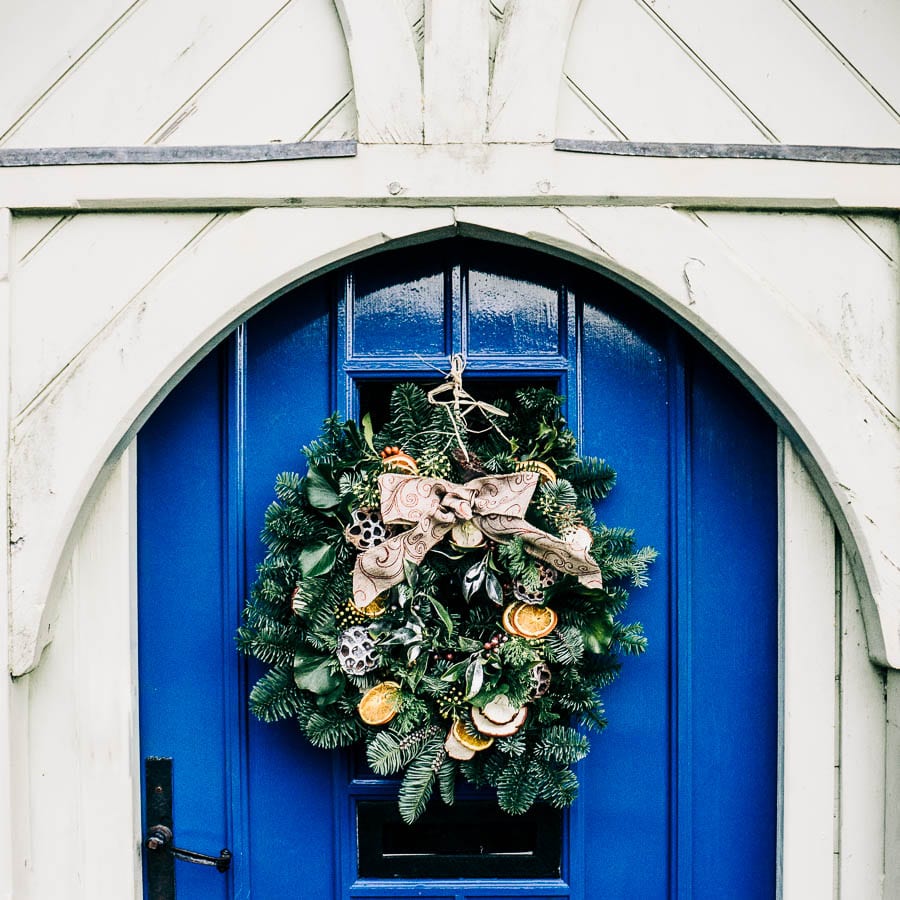 Now I'm impatiently waiting for the announcement of their Easter flower workshops. I'm a member of Gravetye Manor so I'll be signing up as soon as their newsletter reveals the dates. You can find out more about their events here. Extra Christmas wreath workshops with Sue Flight were added to the calendar as they've been so popular. But sorry to say they're all sold out.