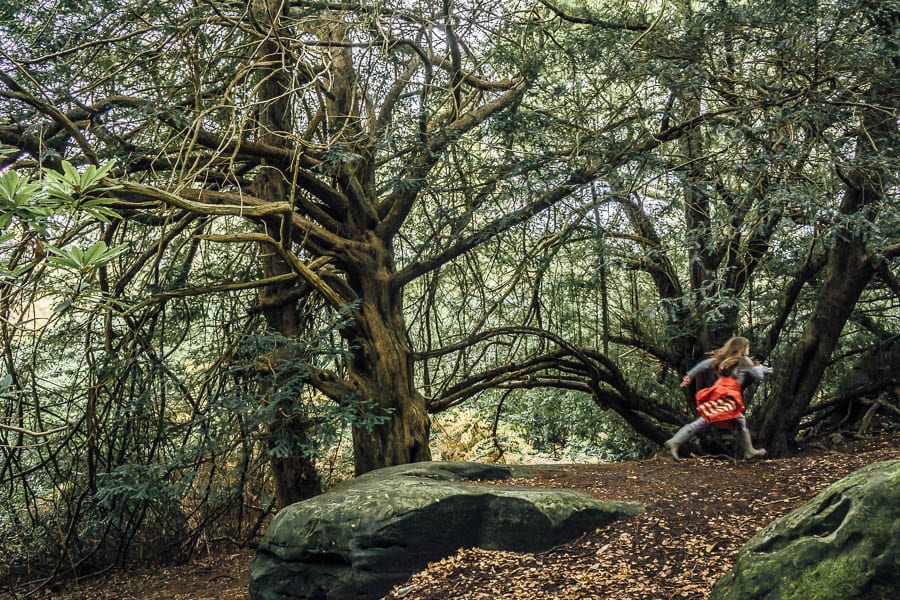 Whenever we go for a walk my children instantly start searching for trees to climb. And I always let them climb trees.
Number one in the National Trust's list of "50 things to do before you're 11 ¾" is climb a tree.
In parks and woods where there are trees whose lower arms spread out in a welcoming embrace, I notice how children are drawn to them.
The UK Forestry Commission is aware of this too. They try to keep rather than cut lower limbs in forest areas where people play: "We all remember those special trees with large lower limbs that we climbed, swung and bounced on."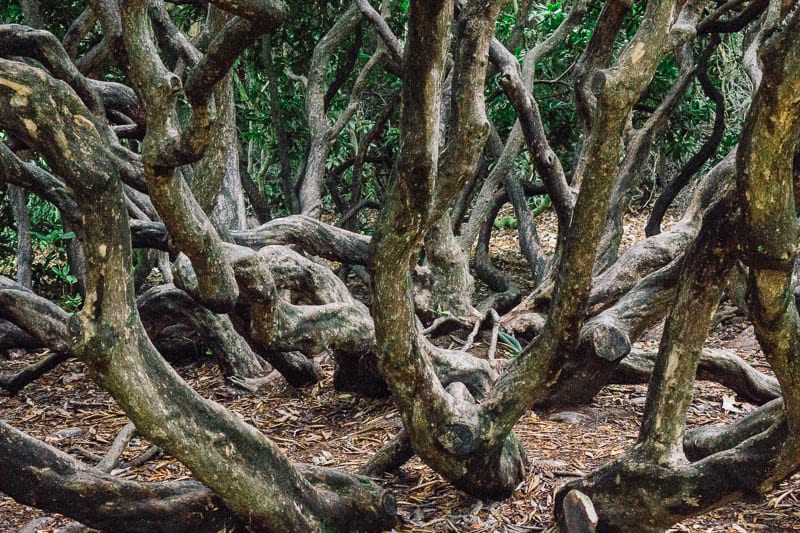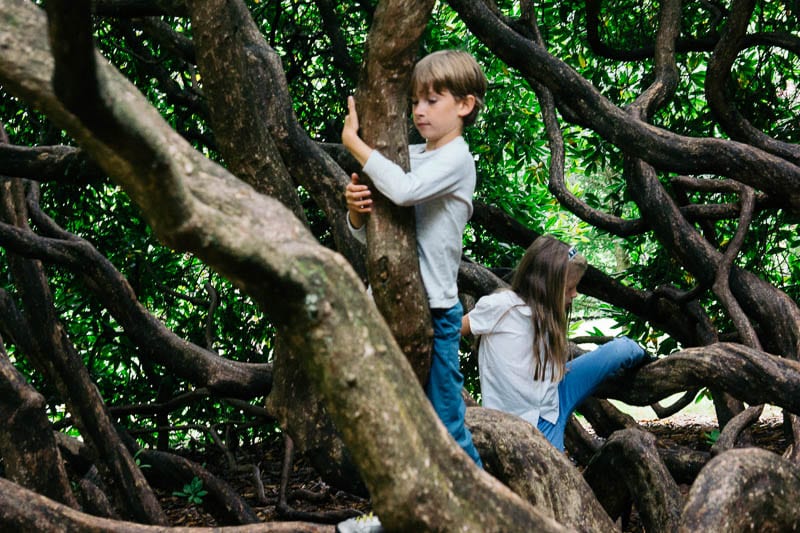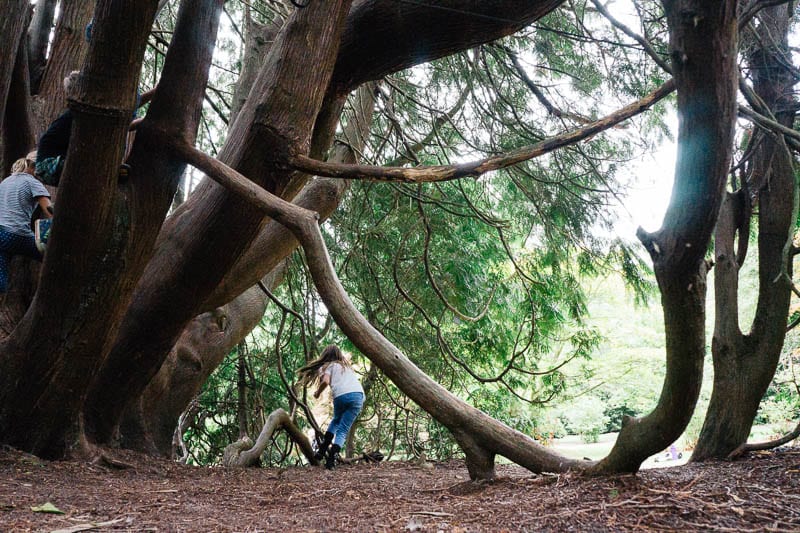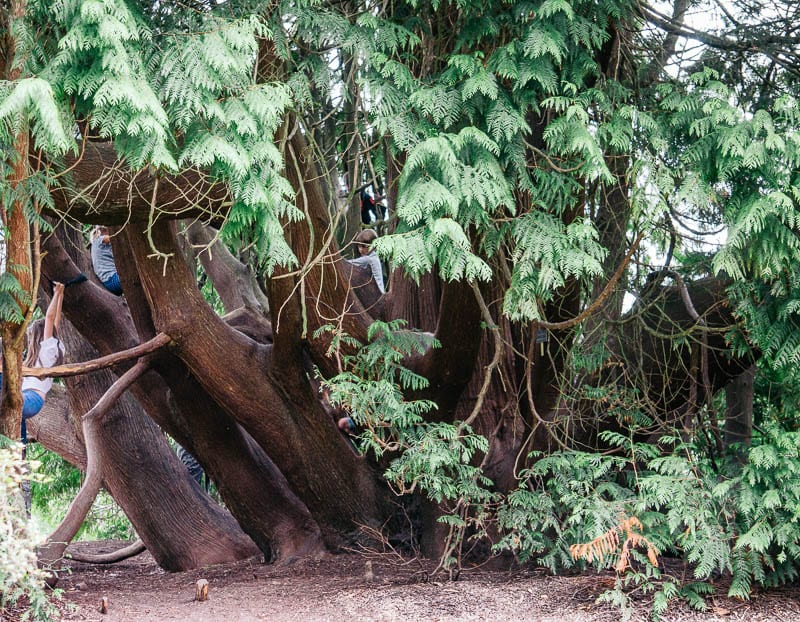 Yet…
Too many children have never had this outdoor experience.  A 2011 study found that 32% of British children have never climbed a tree.
Many parks and councils ban tree climbing. The regulations of the nine Royal Parks – including Richmond Park and Hyde Park in London – state that it is an offence to climb or interfere with a tree.  The London Borough of Enfield says this is a no-no in any of their outdoor spaces.
Many fear the risks. But risk taking is actually good for children's development. Britain's Health and Safety Executive (HSE) declared they have no rules banning activities like tree climbing. Instead they encourage it: "Skipping, playing conkers and football and climbing trees are all important activities which help children to have fun and learn about handling risk at the same time."  They emphasize that "When planning and providing play opportunities, the goal is not to eliminate risk, but to weigh up the risks and benefits" and explain their approach here.
Natural play and nature helps children to be fitter, smarter and happier. Richard Louv's seminal book Last Child in the Woods: Saving Our Children from Nature-deficit Disorder
 spearheaded campaigns and more studies calling for children to get back to nature. The National Trust launched their 50 things to do list after releasing a report on the importance and benefits of a natural childhood.
Learning how to deal with risks helps children to be more prepared to deal with adult life. A child psychologist explained in the Natural Childhood report: "The less children play outdoors, the less they learn to cope with the risks and challenges they will go on to face as adults… Nothing can replace what children gain from the freedom and independence of thought they have when trying new things out in the open."
So last weekend as usual my twins were clambering over branches, finding nooks and crannies to put a foot in and reaching up for higher arms to support them. They were doubly excited as they could claim the area as their own. Not surprisingly it's usually filled with other children. There were stones and rocks around but I let them assess the risks and enjoy this childhood pleasure.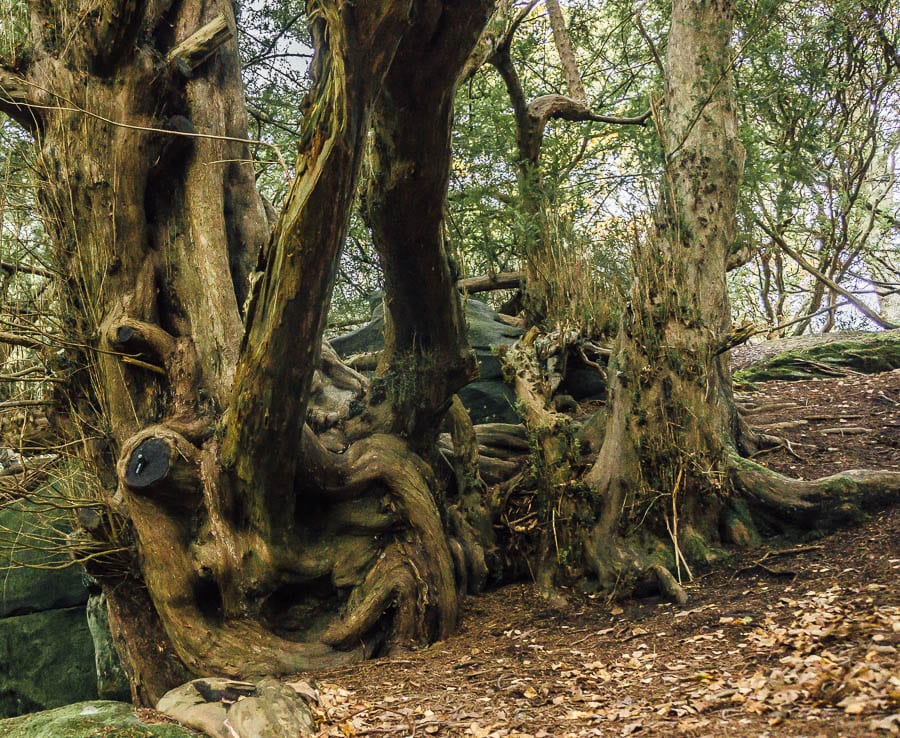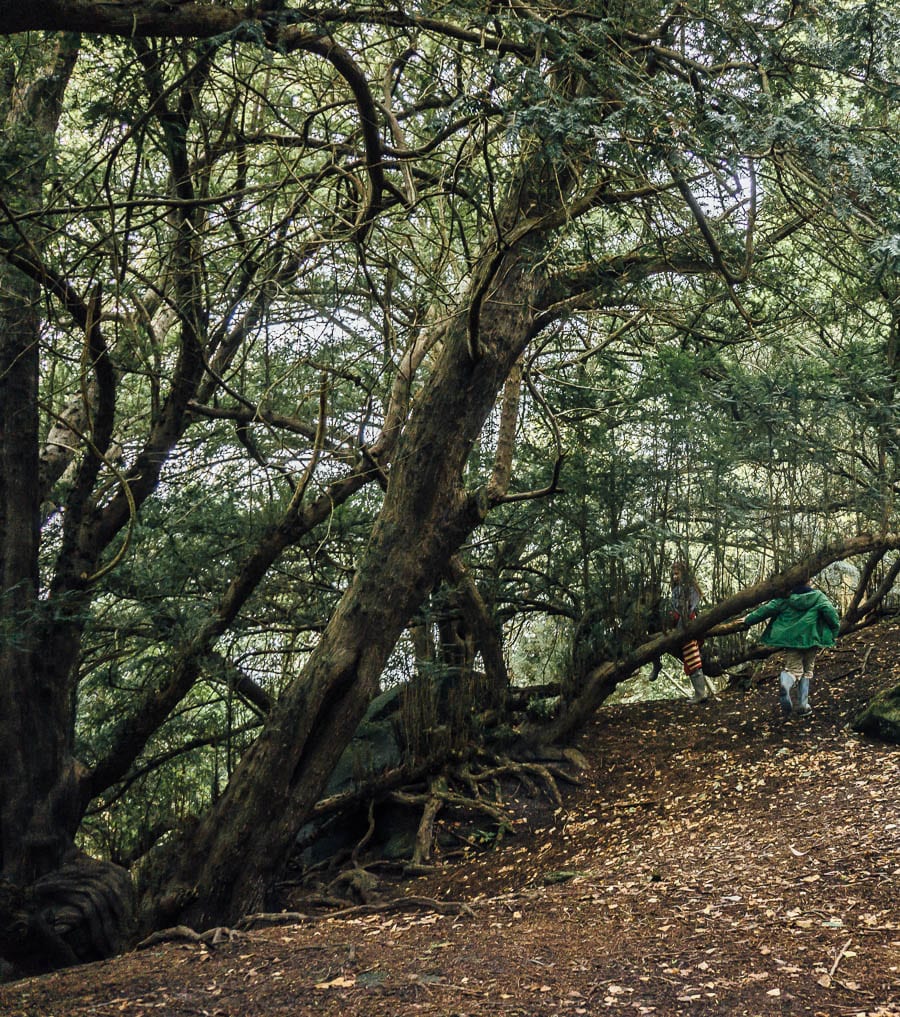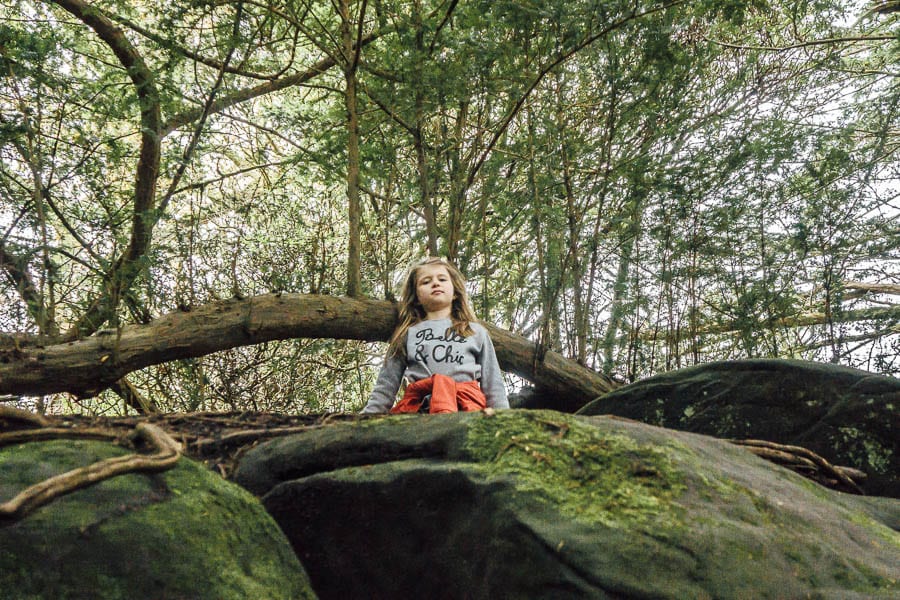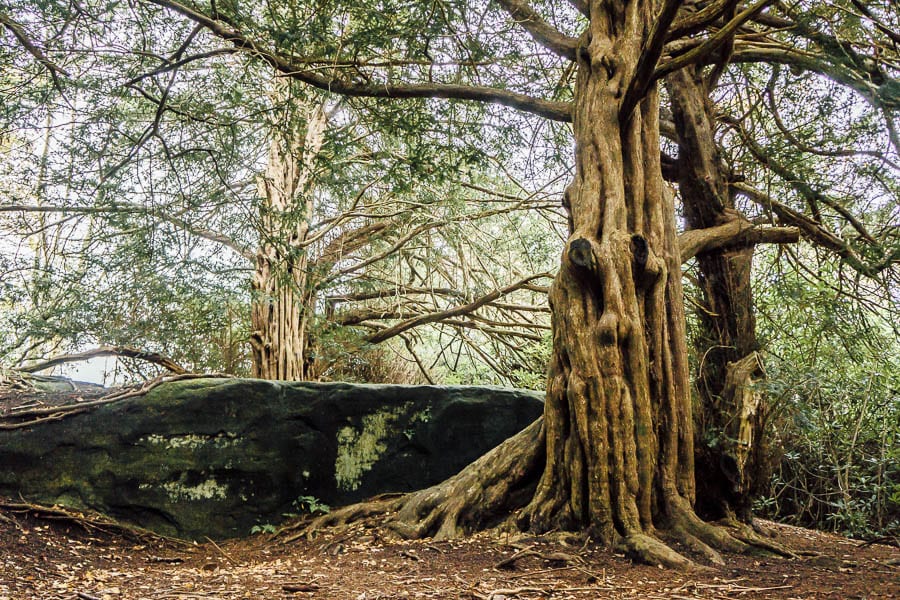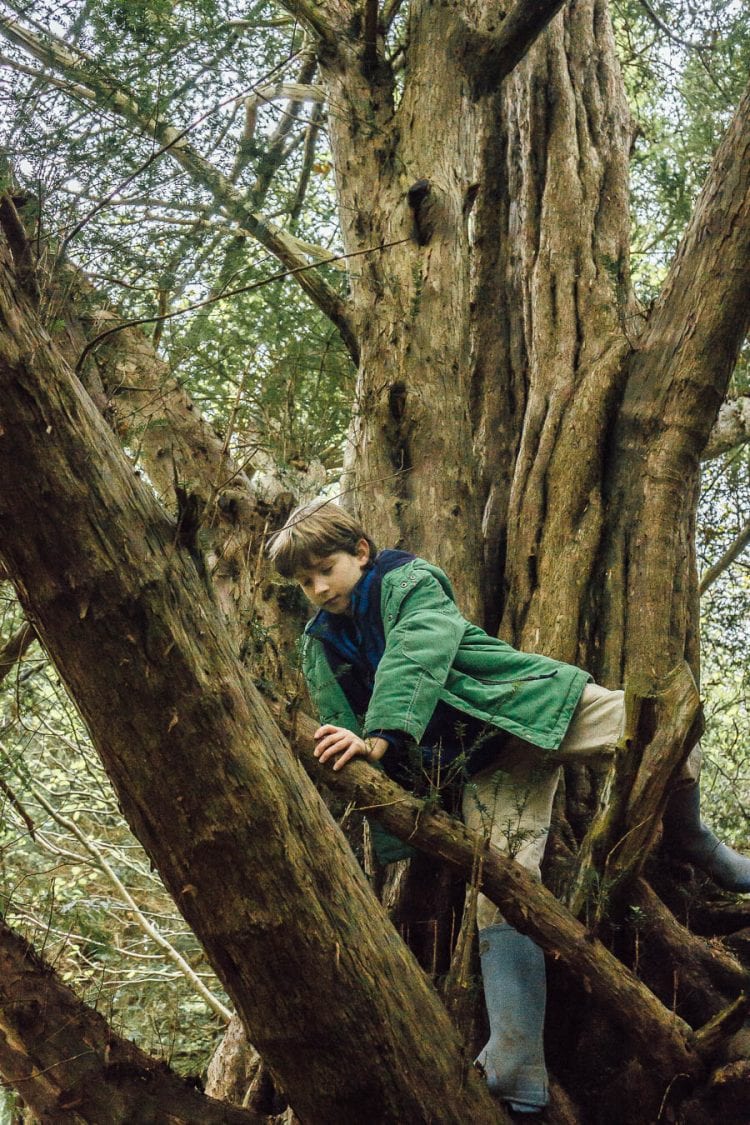 Children need to play outdoors – and take risks – and climb trees. What's your view? (And I don't mean that glorious vista high up in a tree!)
Note: The climbing trees featured in this post were enjoyed by Luce and Theo at National Trust's Sheffield Park and Kew's Wakehurst Place both located in Sussex.