Hever is one of the most important Edwardian gardens in England, and maintained to a very high standard…The best part is a spectacular five-acre Italian garden where a long pergola (cool dripping fountains all along) leads past a series of exquisite Italian gardens, stuffed with outstanding sculptures, columns, arches, urns, sarcophagi and other loot brought by William Waldorf Astor from Rome in 1903; it finally bursts onto a theatrical terrace, known as the Piazza, and a 35-acre lake…" (Royal Horticultural Society)
Daffodlis showed up at the same time as us when I visited Hever Castle in late December. Despite the warm winter, it was a rainy, damp and chilly day.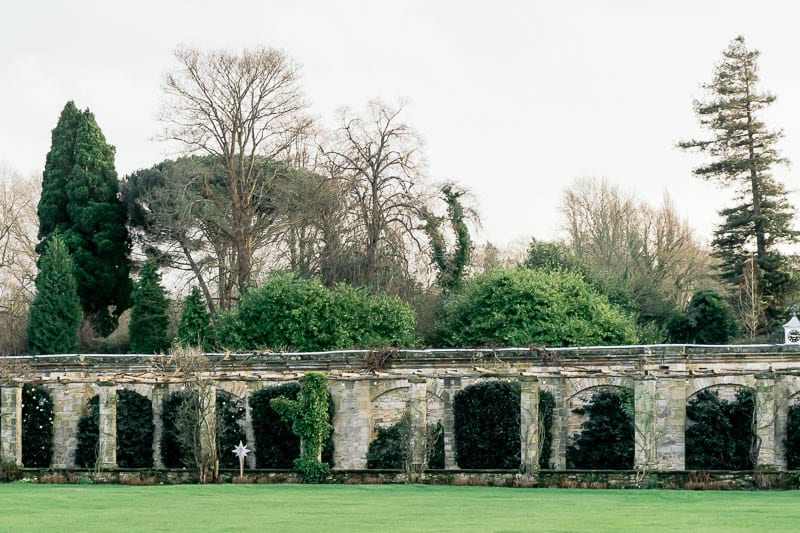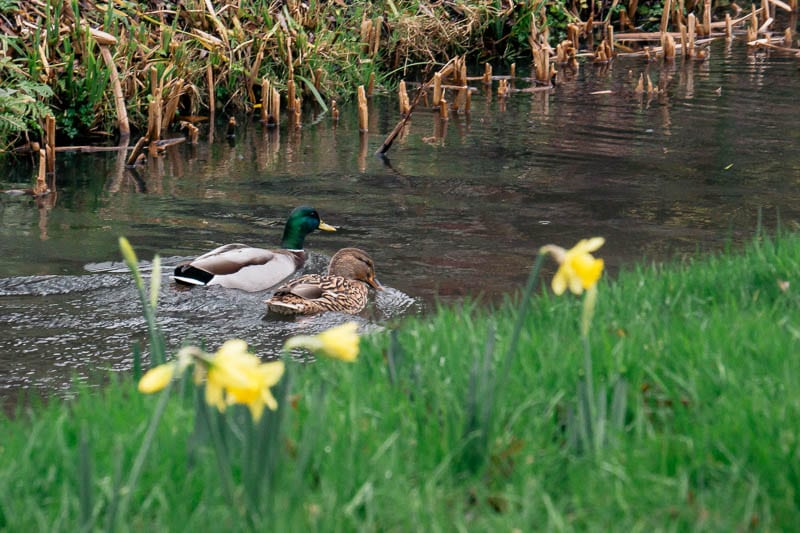 I wrote about the fascinating mixed history involving an ill-fated queen and America's richest man in my previous post on Hever Castle.
William Waldorf Astor (1848-1919) spent time as the US Minister to Italy before settling in England at the end of the 19th century. His newly acquired properties, Cliveden and then Hever Castle, were a perfect setting to display his collections of Italian statuary. Between 1904 and 1908 Joseph Cheal & Son transformed marshland at Hever into a lake and Italian garden under Astor's supervision.
A revival of interest in the gardens of the Italian Renaissance persuaded William Waldorf Astor at the end of the century to acquire the famous balustrade from the forecourt of the Villa Borghese in Rome, although the authorities prevented him from acquiring the antique statues that stood upon it. …Both at Cliveden and at Hever Castle…Astor's Roman sarcophagi placed against dark yew hedges, stone urns silhouetted against the sky, and statues situated to emphasize the perspective of a long walk, can be compared with the work of Harold Peto (1854 – 1933) at Buscot Parkin Oxfordshire or Achille Duchêne's at Blenheim Palace. The effect is a mixture of formality and romantic yearning that can also be found in Eugène Atget's (1856 – 1927) famous photographs of Versailles at the turn of the century. (Article by Gervase Jackson-Stops in Antiques magazine October 1987 issue)
The Italian Garden beckoned for elegant dresses and a quiet stroll to admire the statuary, some which are over 2000 years old. But there were signs to keep off the grass which meant I had two children dashing around like crazy on the wet stone paths. Here's some scenes from the Italian garden in late December: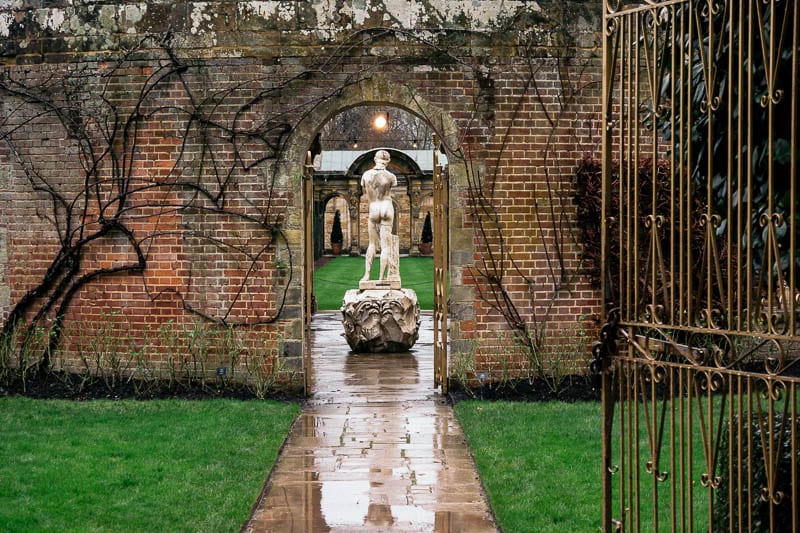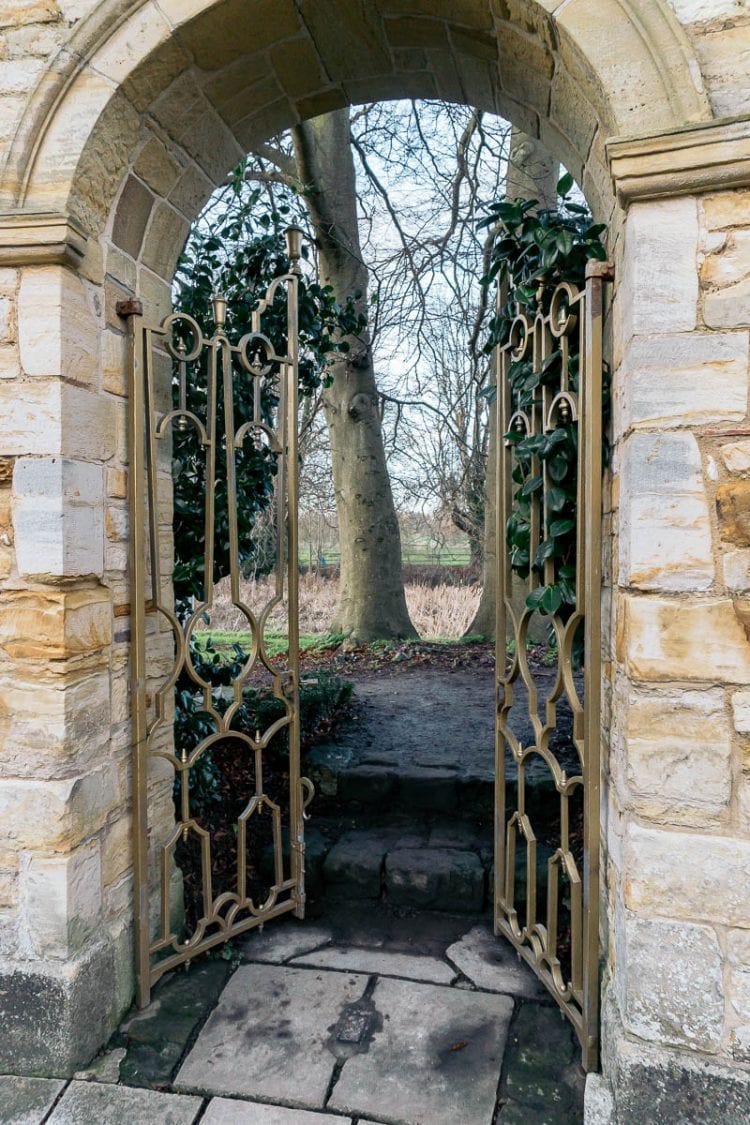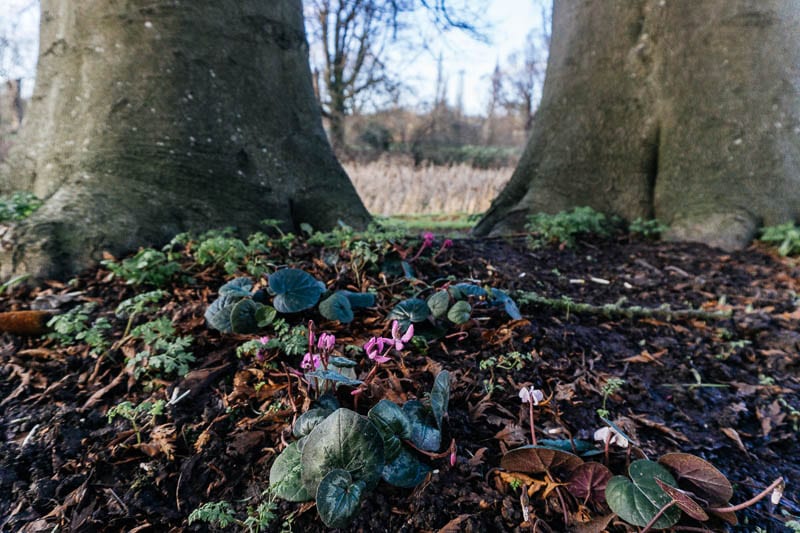 Reminded me of elephant feet about to trample on the cyclamen.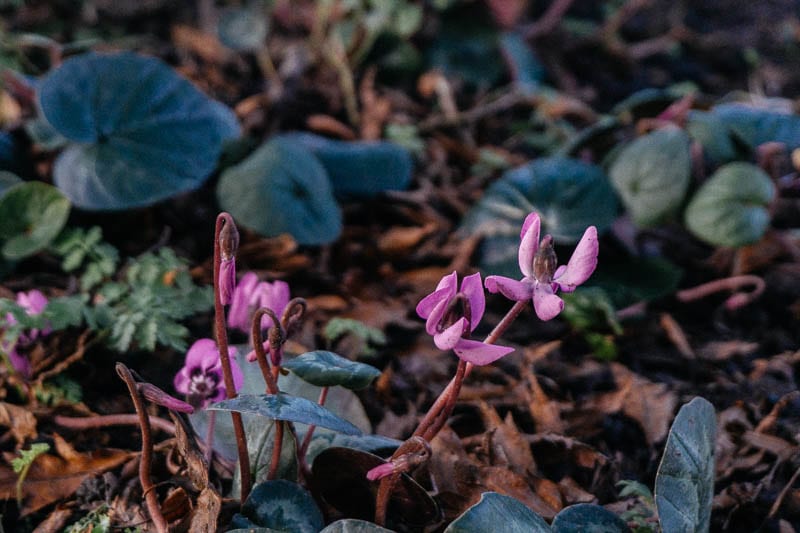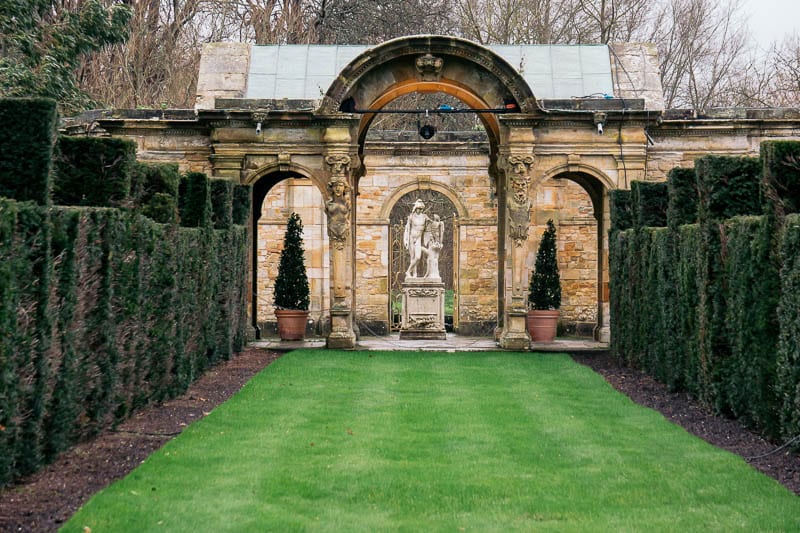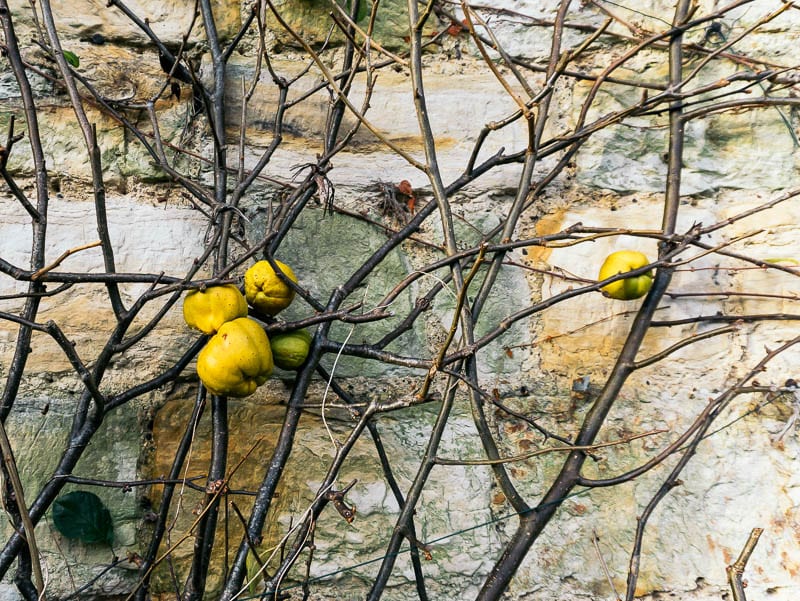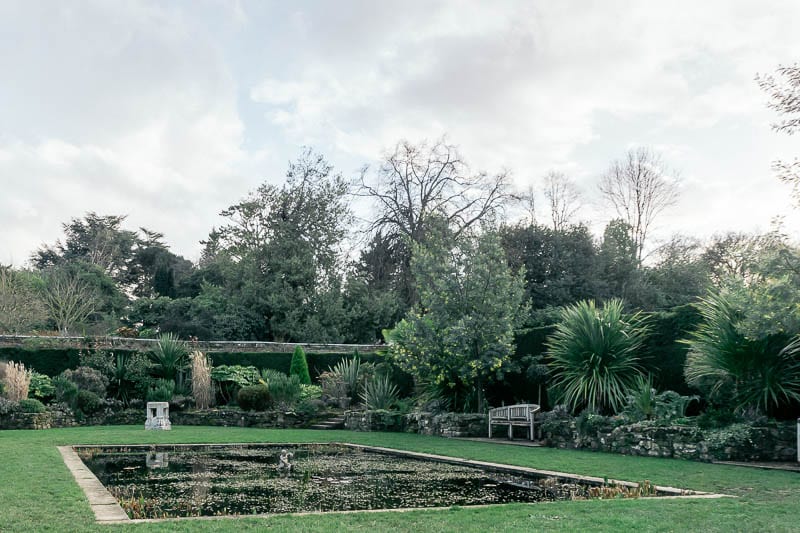 The sunken garden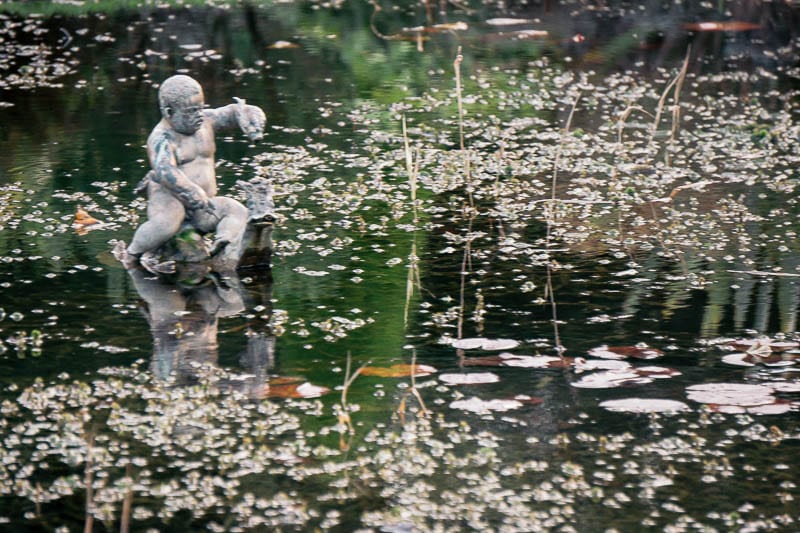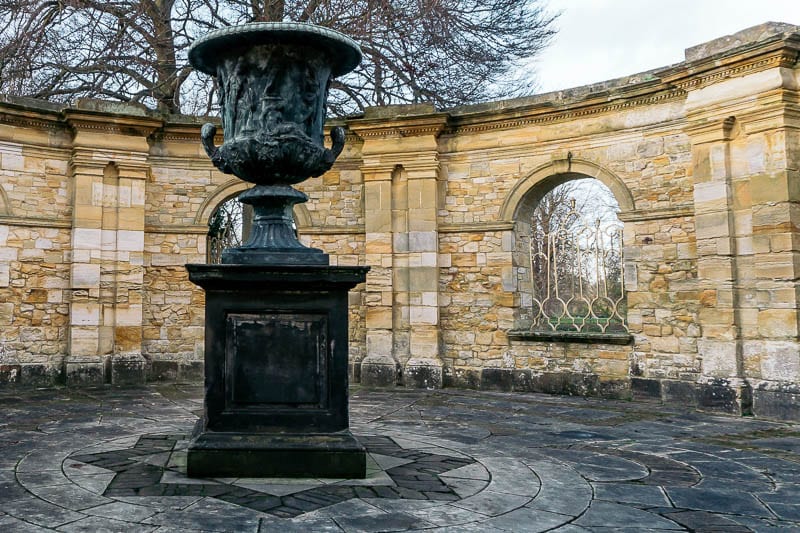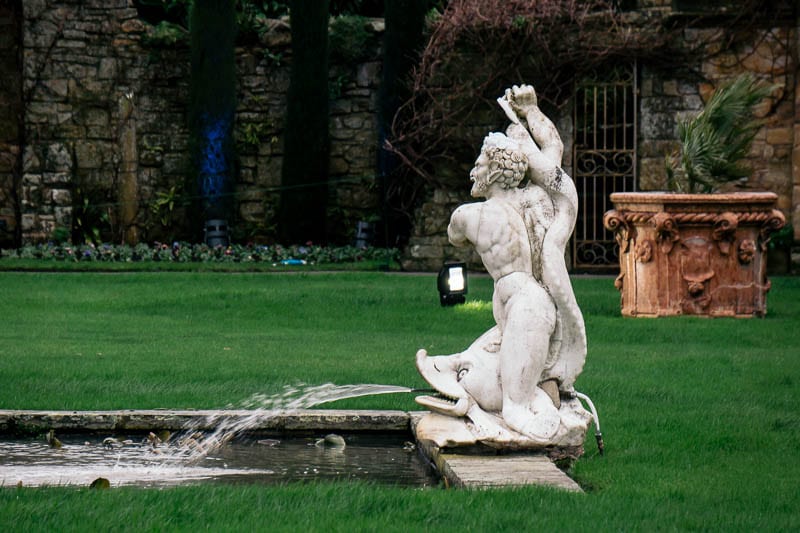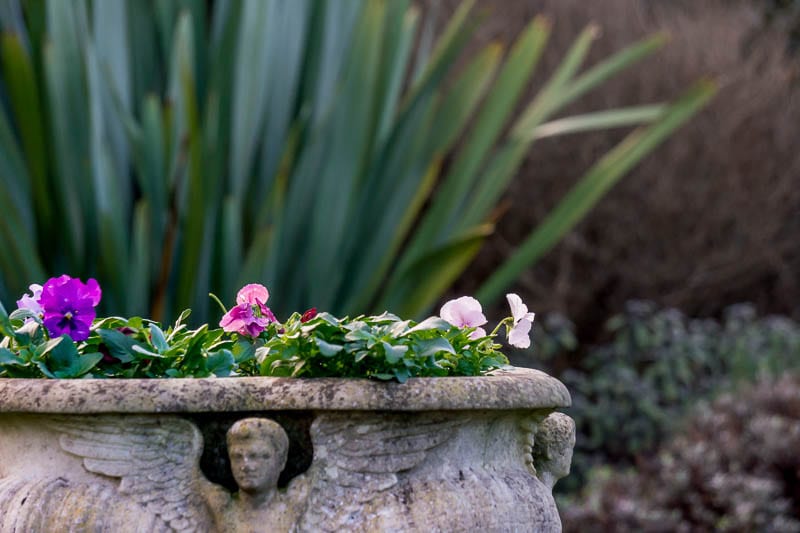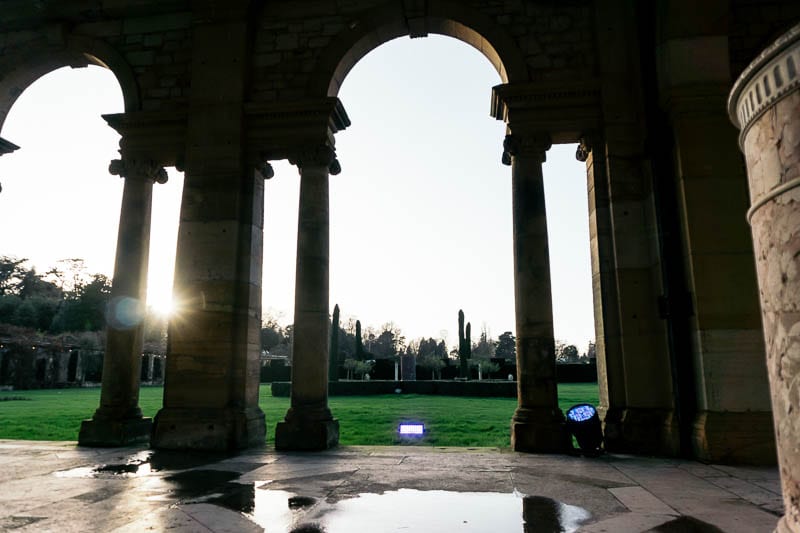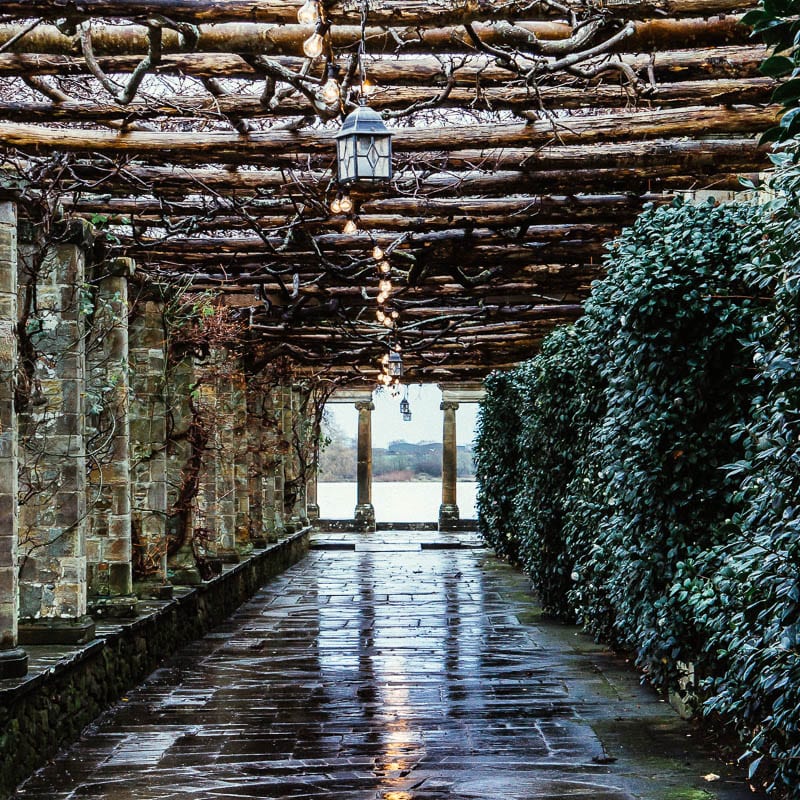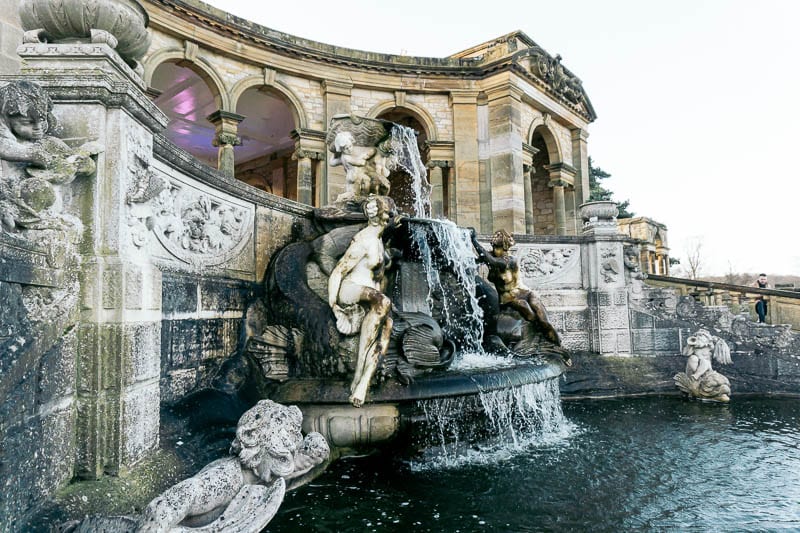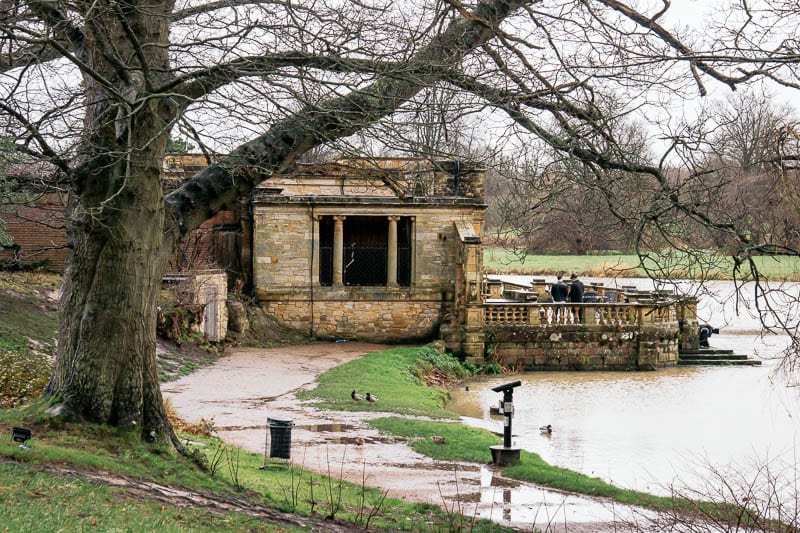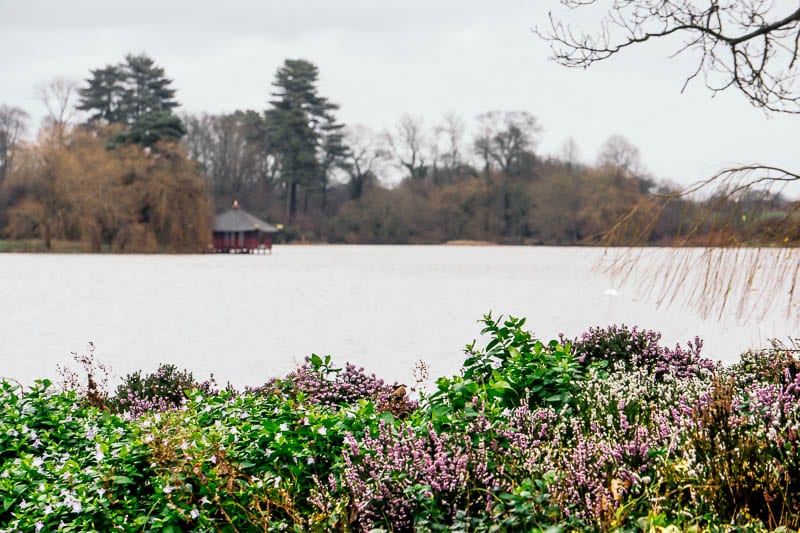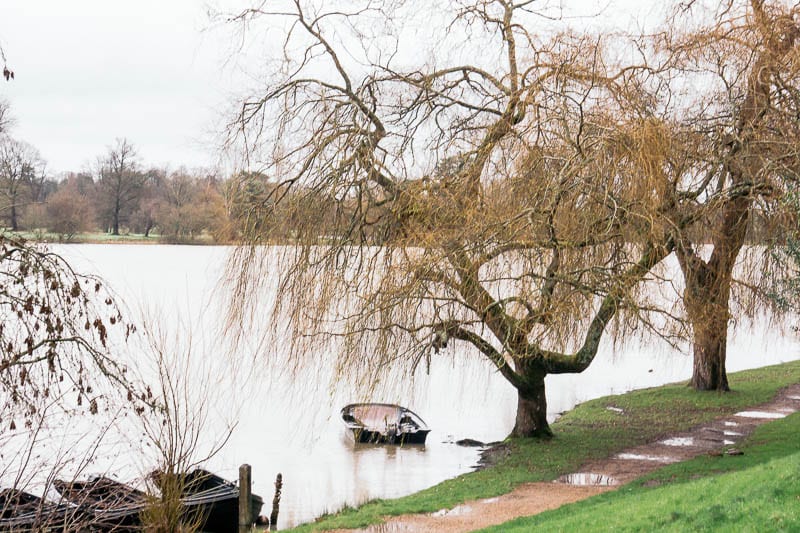 Hever Castle and its gardens are in the village of Hever in the Kent countryside near both the Surrey and Sussex border. It's open year round – information available here – but my next return trip will be in the spring or summer when the sun is shining.